Fans are back, tailgates are back, College Football is BACK and … the injuries that come with it. This is the start of a weekly College Football Injury Report series where we will be breaking down the most impactful college football injuries for the biggest games of the week.
College Football Picks: Best Bets For 5 Biggest Matchups Of Week 2
Now, college football is a different monster than the NFL in the fact that the big bad NCAA doesn't require teams to release injury reports, which is about the only thing the NCAA controls nowadays. Some teams are better than others in terms of giving out injury updates, but to be transparent I will be reading between the lines at times to try to provide the degens with a credible advantage.
Regardless, these are all injuries that need to be on your radar when betting these lines to best secure that cold hard cash we are all here for!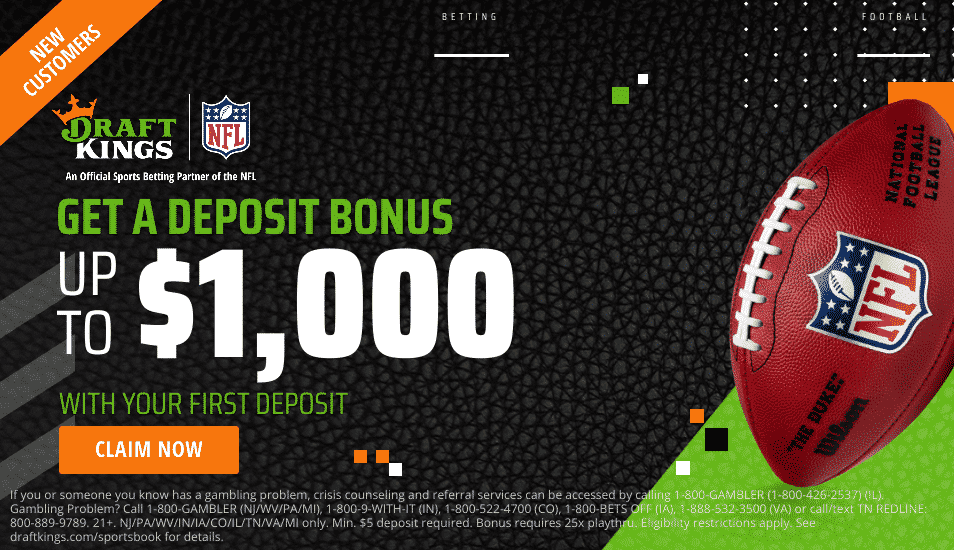 College Football Injury Report: Week 2
Oregon vs. Ohio State
Odds: OSU -14.5 , O/U 63.5
Likely mild high ankle sprain, Initial Injury: 9/4/21
All eyes have been on the Oregon star defensive end this week as the Ducks prepare for the biggest test of their season when they head to Columbus to take on the Buckeyes.
Thibodeaux was rolled up on by a fellow teammate, causing his ankle to roll outwards with his foot still planted on the ground. This is a common mechanism of injury for a high ankle (above ankle) or medial (inner) ankle sprain. The reason this is significant is that typically we roll our ankles inward, causing a normal low (outer) ankle sprain. High-ankle and medial-ankle sprains come with a longer recovery timeline and will take longer to fully heal. A positive note is that X-rays came back negative for an ankle fracture and the walking boot seems like more of a precautionary measure.
So what does this mean for this week's matchup? I can confidently say that I do not expect Thibodeaux to be at 100% for Saturday. The team has him listed as day to day and his status still remains uncertain.
Even if he was able to suit up for the primetime matchup, he is going to be limited in what he can do on the field. His balance, explosive power, and side-to-side mobility — which he utilizes so well as a pass rusher — are all going to be reduced. I wouldn't be shocked if he is able to suit up for the game, but expect him to be used as more of a decoy and take limited snaps.
Ohio State Defensive Backs
Three starters possibly out or limited
Buckeye starting defensive backs Josh Proctor, Sevyn Banks, and Cameron Brown all come into this week 2 matchup with an injury designation. Banks and Brown were both held out of the Minnesota game last week, which led to two freshmen starting in their place.
Proctor, the starting safety and arguably the best player in the Buckeyes secondary suffered a shoulder injury in the fourth quarter of last week's game and the severity is currently unknown. Ohio State is a team that is very hush-hush when it comes to injuries and the definite status of the players won't be known until a couple of hours before kickoff when the team's status report is released.
Banks was available in an "emergency role" according to head coach Ryan Day and should be able to play in at least a limited role this week. Cameron Brown is coming off a torn Achilles injury suffered last October and with almost eleven months to rehab he should be nearing a return but will likely be on a snap count.
The biggest mystery is the Proctor injury, which has the potential to have the biggest impact due to him being the leader of that secondary. This is definitely a situation to monitor, and be on the lookout for the team's status report released hours before the game. Multiple young, inexperienced players, in an already susceptible Ohio State secondary, would be asked to step in a big way if the starters are unable to go.
---
Washington vs. Michigan
Odds: Michigan – 7, O/U 48.5
ACL Tear, Initial Injury: 9/4/21, Out for season
Ronnie Bell provided some absolute fireworks for Michigan in their opening game, with a long TD reception and great return play on special teams. Bell was coming in as a senior, team captain and clearly the best playmaker for a Michigan offense that has been lacking offensive stars for the past couple of years. Just when all things seemed to be going right for the Wolverines, disaster struck and Bell suffered a season ending knee injury, tearing his ACL.
This is a massive loss for the Michigan offense, specifically a mostly unproven WR group. Last season Bell had almost double the amount of receiving yards as the second leading receiver on the team. Michigan's third leading WR and return specialist from last year, Giles Jackson is also no longer with the team as he transferred to the University of Washington. Ironically, he may be one of Washington's only healthy receivers going into the game (read more below). This was already a young Michigan offense where no one really know what to expect outside of Bell. Well, the question mark only got bigger with Bell's season ending injury last week.
Washington Wide Receivers
Four top wide receivers project to be OUT
The University of Washington came into the season ranked as the 20th best team in the nation, and had some people believing in them to win the PAC-12. Well, last Saturday night that all changed when they got beat by the FCS Montana Grizzlies at their home stadium. Only scoring seven points the entire game, it is pretty clear that this loss comes down on the offense. Unfortunately for Washington, the injury report doesn't bode well for their offense this week either.
Last week, Washington was missing all three of its starting WRs and it only took one play for another key WR to be added to this list. Transfer WR Ja'Lynn Polk from Texas Tech suffered a chest injury after completing a catch and had to be transferred to a local hospital and receive emergency surgery. This is a long-term injury, and Polk will miss the majority of the season.
The other three projected starting WR's (Bynum, Odunze, McMillan) were reported to be dealing with "week to week" injuries and are unlikely to be significant contributors.
After losing five WRs to the transfer portal this offseason, this leaves the team with only 4 scholarship players at the position. To make matters worse, only one of these players has caught a pass in a collegiate game before Week 1, and that would be former Michigan Wolverine WR Giles Jackson.
It's also worth noting that Washington QB Dylan Morris threw three interceptions to an FCS team last week, making the Huskie's passing attack a red flag for multiple reasons.

---
Iowa vs. Iowa State
Odds: Iowa State -4.5, O/U 46
Ankle Sprain, Did not play Week 1
For two weeks in a row, we will have a battle over the great Midwest state of Iowa. Call it first game jitters, a look ahead spot, or simply just not getting up for an FCS opponent but Iowa State struggled tremendously against University of Northern Iowa. Iowa State's offense especially struggled, failing to eclipse 200 passing yards. The good news for Cyclones fans is that the offense should be receiving a major boost this week in the form of All American TE Charlie Kolar returning to the lineup.
Kolar was reported to have "tweaked his ankle" during the offseason and was "really close to being able to play" last week. With the TE being such a vital part of this offense and big expectations for the year, it makes sense that the team wanted to hold him out against a seemingly inferior opponent, to preserve his health for the season. The level of play elevates this week with a top 10 matchup and in-state rival Iowa coming to town. I very much expect Kolar to play this week and improve this Iowa State offense. It was reported that Kolar was seen practicing this week and barring any setbacks should be good to go for Week 2.
---
We can all celebrate the fact that FOOTBALL IS BACK. I hope you use this information to continue the celebration at the sportsbook. Follow me on Twitter @SGPNFootballDoc for injury analysis and breakdown all season!