Week 1 is officially in the books and what a wild weekend of college football it was. Starting this week we'll have a new column that highlights some of the biggest games each Saturday and my College Football picks for each contest, of course.
College Football Picks for every game each week!
So don't let the NFL overshadow the College Football slate coming our way. Here are the biggest Week 2 matchups and my predictions for them.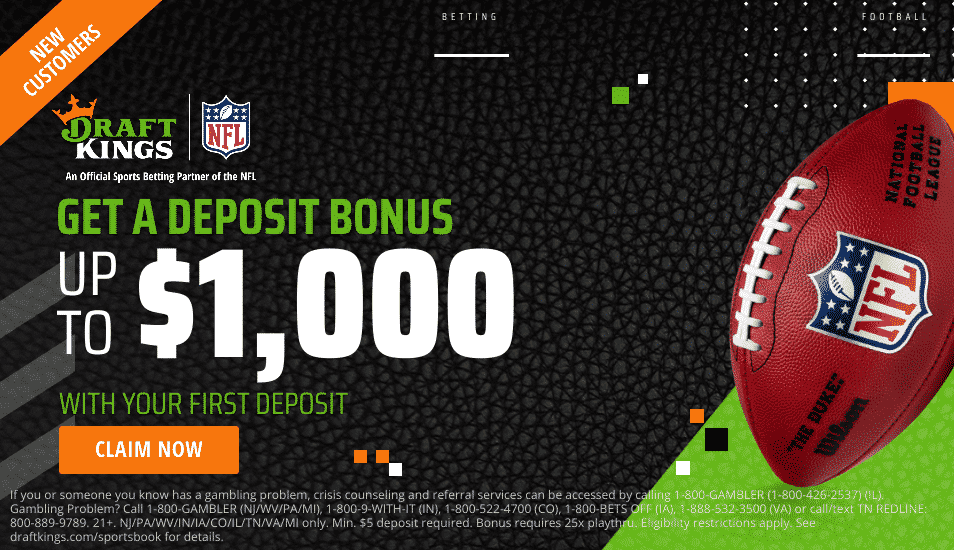 Oregon at Ohio State (Noon ET – FOX)
Line: Ohio State -14.5
Total: 63.5
With all the new faces in Columbus this season, it took a little while for the Buckeyes to kick things into gear last week vs Minnesota. Ohio State, the two TD favorite, was actually trailing 14-10 at intermission before dropping 5 TDs on Minnesota in the 2nd half.
We knew Chris Olave and Garrett Wilson formed the best WR duo in the country and they did not disappoint – combining for 9 catches for 197 yards and 3 TDs. In his first game ever as a starter, CJ Stroud threw for 294 yards with 4 TDs and 1 INT. It took Stroud a while to settle down but he found his groove in the second half and finished with an impressive debut. Perhaps most impressive was the speed and playmaking ability of Ohio State which included a couple of freshman RBs in Miyan Williams and TreVeyon Henderson who each had TDs of 70+ yards.
Meanwhile, Oregon should feel fortunate to come away with a home victory over Fresno State, 31-24. Fresno fumbled in their own territory twice in the 1st Quarter which the Ducks turned into an early 14-0 lead. From that point on, one could argue that Fresno outplayed Oregon but didn't quite have enough gas in the tank to overcome the initial deficit.
While the Ducks had a solid day on the ground, QB Anthony Brown was inconsistent, throwing for 172 yards and 1 TD on 15-24 passing. He's had consistency issues since his days at Boston College and it's difficult to have confidence in him going into the Horseshoe. Additionally, Kayvon Thibodeaux, possibly the best defensive player in the country, left the game with an injury and was wearing a boot on the sideline in the 2nd half. His status for this weekend is uncertain, but I'm not hopeful he'll see the field.
This line opened around 11.5 and has gone up to 14.5 on most books. Oregon travels across the country into a hostile environment and will most likely be without their best player. I expect the Ohio State offense, especially being the 2nd game for all the freshmen, to dominate. The Buckeye defense, which struggled last year and last week vs Minnesota, will allow Oregon to have some offensive success, but not nearly enough.
My Pick: Ohio State and the Over
---
Iowa at Iowa State (4:30 ET – ABC)
Line: Iowa State -4.5
Total: 46
The Battle of the Hawkeye State is a matchup I look forward to every year. Iowa owns a 45-22 record against their in-state rivals and has won the last five matchups. The Hawkeyes also had one of the most impressive Week 1 performances, beating a ranked Indiana program, 34-6. As usual, it was all about a defense that limited the Hoosiers to just 233 total yards and forced three turnovers.
On the other hand, Iowa State struggled with FCS opponent, Northern Iowa. Don't get too caught up in the close game. UNI is usually a top FCS team and always plays the in-state FBS schools tight. The Cyclones are still a legitimate threat in the Big 12. If you recall, Iowa State lost last season's opener to Louisiana before knocking off Oklahoma a couple of weeks later on their way to a 9-3 season.
I am concerned about the Iowa State RBs only gaining 78 yards on 25 carries (3.12 YPC). That's not going to cut it vs a stellar Iowa defense that just shut down the potent Indiana attack. The Cyclones do not have a prolific passing game and therefore rely on an effective run game to open up the offense. Keep an eye on how the Iowa D handles Breece Hall as the matchup might just dictate who wins the game.
While I'm concerned that the public will be all over the road dog, especially after seeing the Week 1 results, I'm still taking the points. Anything over a field goal is too much vs a very good Iowa squad. Plus, always take the points in rivalry games, right?
I'm also on the Under. The last two of these matchups were an 18-17 game in 2019 and a 13-3 game in 2018.
My Pick: Iowa and the Under
---

Washington @ Michigan (8:00 PM – ABC)
Line: Michigan -7
Total: 48.5
Michigan looked dominant against Western Michigan while Washington lost to an FCS opponent this past week. That obviously means that Michigan, at home, is going to cruise past the Huskies, right? Well, football doesn't always work that way and I expect a close game come Saturday night.
Michigan and Michigan State always bully the directional in-state schools and this past weekend was no exception. The Wolverines crushed Western Michigan 47-14 behind a ground game that ran for 335 yards and a dominant D. QB Cade McNamara was efficient throwing for 136 yards and two TDs on 9 of 11 attempts. While it was an impressive performance, let's not crown Michigan as Big Ten East champs just yet.
As far as Washington, the Huskies could only muster 7 points and 291 yards of offense against Montana. Additionally, QB Dylan Morris tossed three picks. It didn't help that U Dub's top 3 WRs were out with injuries and another went down on the first series. Either way, Washington's loss is inexcusable for a team that many thought would contend in the PAC 12 North.
I was high on Washington coming into this season mostly because of a defense that I still believe in. While the coach and QB are question marks, the Huskies can hang with Michigan and at least keep it within a TD. Be sure to monitor the injury report but I'm assuming some of these wide-outs are back.
Let's not overreact too much to Week 1. If the game goes Under, Washington covers. If it goes over, I'm not sure Washington can score that many points.
My Pick: Washington and the Under
---
Stanford @ USC (10:30 PM – FOX)
Line: USC – 17.5
Total: 52.5
At the risk of taking three straight road dogs, this is too many points, right? I understand that Stanford looked awful in a 24-7 defeat vs Kansas State. New starting QB, Jack West, threw two INTs and the offense, as a whole, could only churn out 233 total yards. Additionally, the Stanford D gave up 200 yards on the ground to K St. Not exactly a recipe for winning football.
Jack West has already got the boot with Tanner McKee being named the starter for this game. However, I'm not sure if that matters – the last two times the Cardinal have traveled down to the Coliseum, they've lost by 25 points and 18 points (2019 and 2017) respectively. In order to hang with USC this go-around, Stanford will need better QB play and their D needs to step up.
While Stanford was struggling with their Big 12 opponent, USC took care of business against a good San Jose St squad. A 30-7 victory sounds like a dominant performance but this game was closer than what the final score indicates. Going into the 4th, the Trojans were only up 13-7. A pick-six and late TD inflated the final margin of victory. Especially after several close wins a season ago, I'm left wondering exactly how good this USC team really is.
I don't love this play, and I realize I might get burned, but I'm going to take the points again. It appears the early money has been on USC which has raised the line a couple of notches. If Stanford can play a tighter game than last week, they'll keep it within arm's reach. USC wins but the Cardinal covers.
My Pick: Stanford and the Under
---
Utah @ BYU (10:15 ET – ESPN)
Line: Utah – 7
Total: 49
Utah vs BYU is another great rivalry but it's been completely one-sided of late. The Utes have won nine straight matchups against their foes who reside 45 minutes south, down Rte 15. Granted, only two of these victories have been by double digits, so it's usually a close game.
Last week, Utah took down Weber State, 40-17. New starting QB, and Baylor-transfer, Charlie Brewer, got his feet wet and led an offense that put up 450 total yards while the Ute defense controlled the game. In general, Utah performed as it should as a ranked team vs an FCS opponent.
While Utah was cruising, BYU toppled Arizona 24-16 in Las Vegas. The game was never really in question and the Cougars, who replaced a ton of production from last year, including Zach Wilson, played an all-around solid football game. New QB Jaren Hall threw for 198 yards and 2 TDs while mostly looking the part. The offense will be fine but the D gave up 345 passing yards to a freshman QB starting his first game. Furthermore, Arizona is rebuilding under a first-year head coach and are expected to struggle this season.
I know I said to always take the points in rivalry games, but I'm going against my own advice here. Utah is just the flat-out better team in just about every aspect of the game.
My Pick: Utah and the Over
---
College Football Fantasy Picks: DraftKings CFB DFS Targets & Values for Week 2