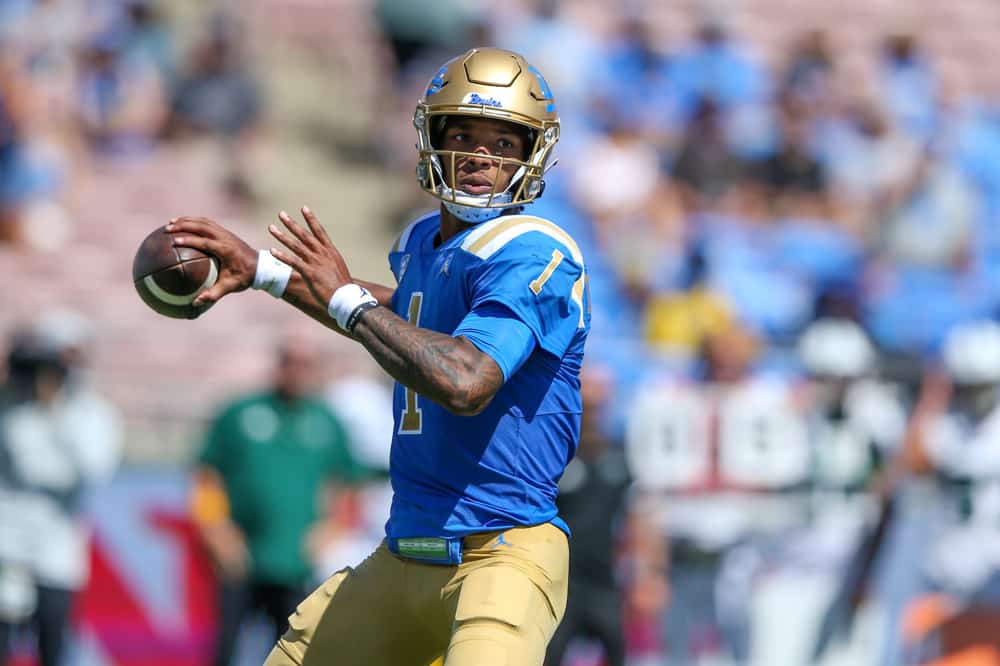 We are ready to go with "3 Dog Thursday" for the 2021 College Football Season with a slew of games on Labor Day weekend. And, of course, we will not only go over who might be in the College Football Playoff in the end, but what are some Underdog picks already for this week?!
Host T.J. Rives is raring to go with matchups like Alabama-Miami, Georgia-Clemson, Wisconsin-Penn State, LSU-UCLA and even, BYU against Arizona in Vegas. And he's got some great help to go over it all and make predictions.
First, Colby Dant of the "College Football Experience" on the SGP Network is ready to launch on weekend #1. This includes whom he thinks will be standing at the end in the CFB Playoff and a possible surprise team. Colby also gives out his top Underdogs for Thursday and the Saturday slate.
Then, T.J. welcomes the guru of football previews, Phil Steele, to the show to discuss his massive 2021 edition of his hard copy magazine and digital edition detailing every team and every matchup for them. No one, and we mean no one, has more info in their preview guide and on their site than Phil.
He also gives some breakdown on the Crimson Tide, Clemson Tigers, Buckeyes, Sooners and more, including which teams are great candidates to crash into the College Football Playoff? And, Phil also discusses some teams on the rise for 2021 to jump into conference title and big time bowl contention..
Of course, T.J. gives out the three college pooches that he likes for this weekend and that includes, not just one, but two of them out West, too!
Hear it all on the only digital show that pays homage to the Underdogs! It's 3 Dog Thursday and make sure to subscribe/follow us on Apple Podcasts, Spotify, Google, etc.!!
Read – SportsGamblingPodcast.com
SIGN UP for the $100,000 NFL Week One Freeroll EXCLUSIVELY on the SGPN app
Download it today https://sgpn.app and leave us a rating/review.
Support for this episode – WynnBet | PropSwap.com code "SGP" | Pickswise.com | Oddscrowd.com