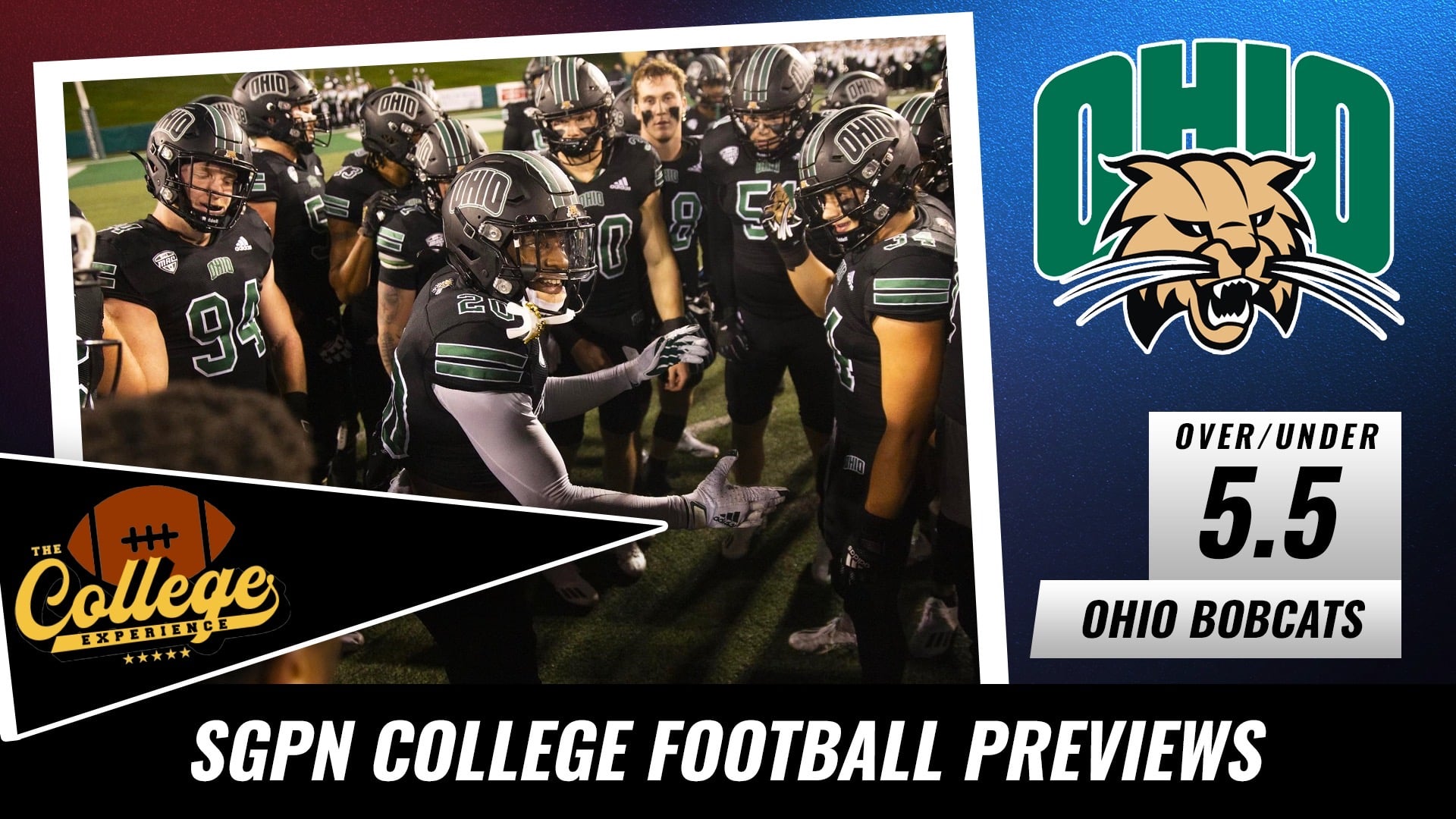 Podcast Recap
The College Football Experience (@TCEonSGPN) on the Sports Gambling Podcast Network previews the upcoming 2022 college football season for the Ohio Bobcats of the MAC conference. Pick Dundee aka (@TheColbyD) & Patty C (@PattyC831) breakdown the Bobcats 2022 roster and key in on each and every game Ohio plays on the schedule this upcoming year. Can Tim Albin get the Ohio Bobcats to a bowl game after a tough 3-9 season in year one?
Will Kurtis Rourke take the next step at quarterback and perhaps remind the Bobcat fans of his brother Nathan Rourke? Will the run game continue to be the bread and butter of the Bobcats offense with RB's Sieh Bangura, O'Shaan Allison and Julian Ross? Is Tyler Walton, James Bostic, Miles Cross and Tyler Foster going to get this Bobcats passing attack to improve in 2022? How will the offensive line be in year 2 of the Albin era?
Can newly hired DC Spence Nowinsky get the Bobcats defense back to being respectable? Did the Ohio Bobcats win the transfer portal when they landed DE Dontay Hunter? Will the linebacking core of Vonnie Watkins, Bryce Houston and Keys Thompson be a force in the MAC this year? Will strong safety Tariq Drake be a name to watch out for on the Bobcats defense/ We talk it all and more on this Ohio Bobcats edition of The College Football Experience.
Ohio Bobcats 2022 Schedule
Win Total O/U: 5.5
vs Florida Atlantic
@ Penn State
@ Iowa State
vs Fordham
@ Kent State
vs Akron
@ Western Michigan
vs Northern Illinois
vs Buffalo
@ Miami (OH)
@ Ball State
vs Bowling Green