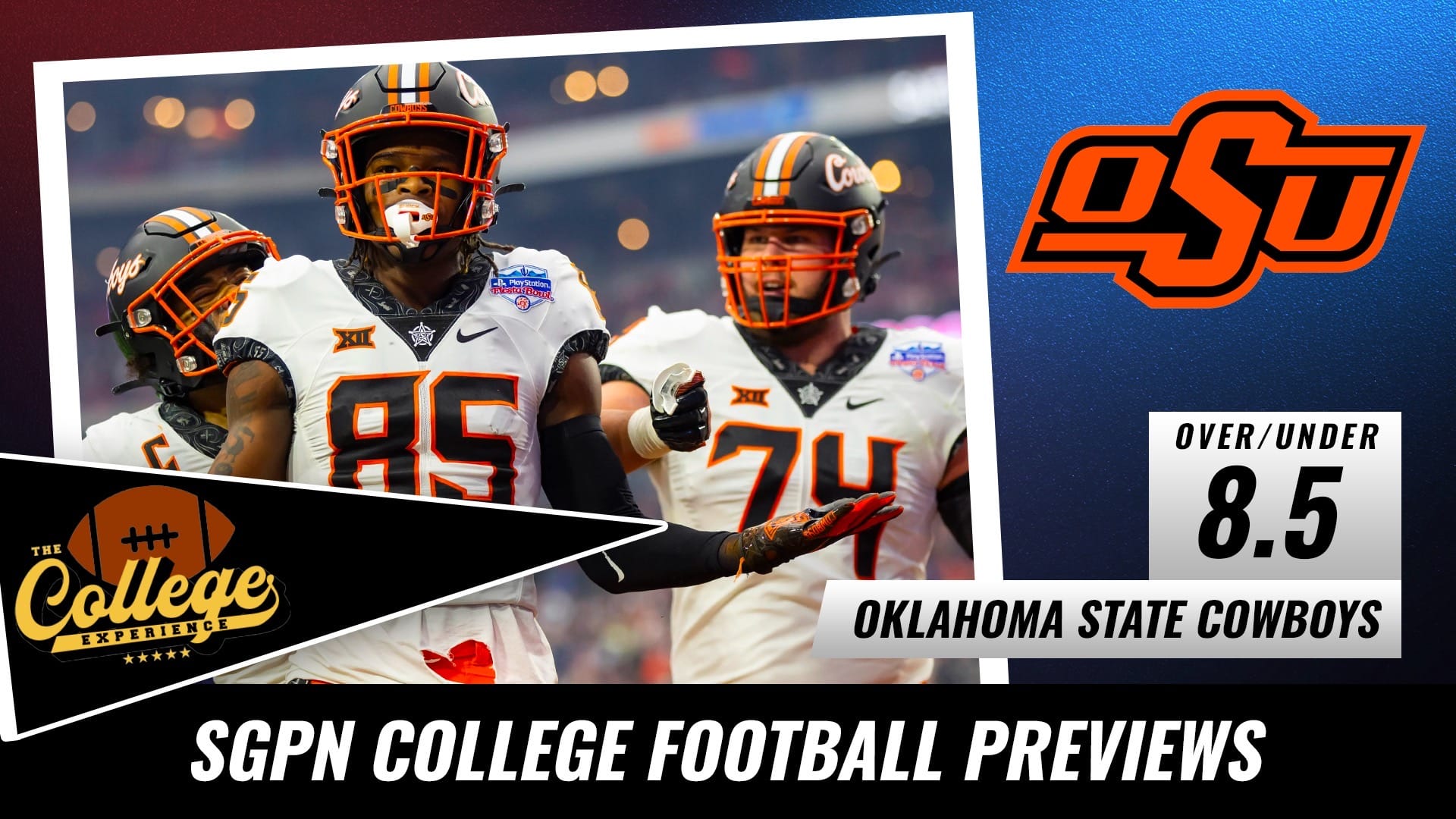 Podcast Recap
The College Football Experience (@TCEonSGPN) on the Sports Gambling Podcast Network previews the upcoming 2022 college football season for the Oklahoma State Cowboys. Pick Dundee aka (@TheColbyD) & Patty C (@PattyC831) preview the 2022 roster for Oklahoma State and key in on each and every game the Cowboys play on their 2022 schedule. Can Mike Gundy and Oklahoma State win the Big 12 Championship this year?
Will Spencer Sanders limit the turnover and become the top QB in the Big 12? Will the run game be much improved with the return of 4 offensive lineman and possible breakout running backs Dominic Richardson and Deondre Jackson? Will wideouts Braydon Johnson and Brennan Presley improve the pass game from a season ago?
Can Derek Mason keep Oklahoma State's defense among the best in all of college football? Will the return of Tyler Lacy, Brendon Evers and Collin Oliver give Oklahoma State one of the best defensive lines in the Big 12? Will the loss of all defensive backs with exception to free safety Jason Taylor be too much for the Cowboys? We talk it all and more on this Oklahoma State Cowboys edition of The College Football Experience.
Oklahoma State Cowboys 2022 Schedule
vs Central Michigan
vs Arizona State
vs Arkansas Pine Bluff
BYE
@ Baylor
vs Texas Tech
@ TCU
vs Texas
@ Kansas State
@ Kansas
vs Iowa State
@ Oklahoma
vs West Virginia