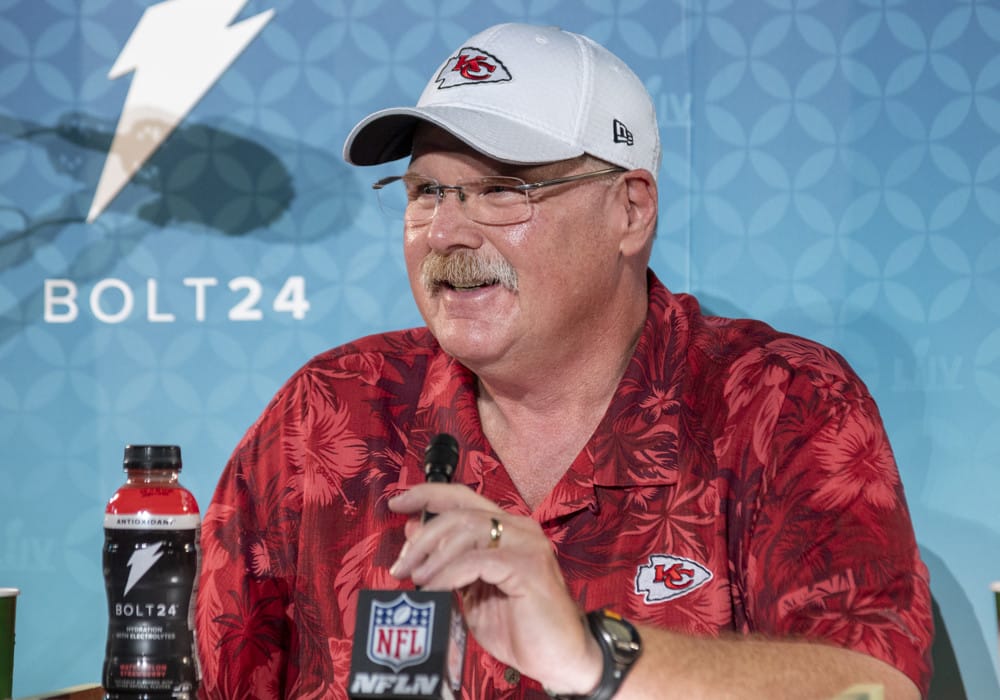 Although we've hit somewhat of a dead period in the betting world, there's good news. There are tons of NFL props available for the upcoming season if you're willing to tie some money up for an extended period. It is several different markets available for NFL props, but none are more lucrative than win totals. Today, we're going to take a look at the 2021 AFC West win totals and give a play on the over or under for each team. All lines in this article are courtesy of DraftKings Sportsbook, so slide over there and get down on these win totals today!

AFC West Win Totals 2021 Picks
(click on team name for gambling & fantasy preview for that team)
Win Total: 8.5 (o -135/u +115)
The Broncos win total for this season feels a little too high for me. This entire offseason has felt like sort of a lateral move for them. That isn't a good thing for a team that is fresh off of a disappointing and ugly 5-11 season. Denver is a youthful team this year and their defense doesn't exactly shout tough too me. Although there is an extra game on the regular season schedule this year, I don't see the Broncos grabbing nine wins this year.
There is only one angle in my eyes that could get Denver to the over on this win total. It is rumored that the Broncos are pursuing a trade for Aaron Rodgers hard. If they were to land Rodgers, they top this win total easily. However, I'm not so sure about this move coming to fruition. It looks like books are taking advantage of this rumor with a heavy juicy on the over, but I'm not falling for their tricks. I believe this will be the Drew Lock/Teddy Bridgewater show, and I am on the under here.
Pick: Under 8.5 (+115)
---
Kansas City Chiefs
Win Total: 12.5 (o+105/u-125)
The defending AFC champions Kansas City are once again favored to win both the division and the conference. However, this win total feels a little low and feels like one of the easiest to play given the odds. The Chiefs pieced together a very solid 14-2 regular season last year. There's little reason to believe that they can't repeat this effort once again given the fact that they made very little changes to their starting lineup.
The Kansas City offense should once again be running like a well-oiled machine and their defense looks pretty solid as well. They say if something isn't broken don't fix it, and this is a perfect example of that. The Chiefs should walk through their schedule relatively untouched this year, and this would come as no surprise to many of us. I love the over here on the Kansas City win total, and I love the +105 price tag that comes with it as well.
Pick: Over 12.5 (+105)
Think the Chiefs can win it all? Check out the latest Super Bowl odds.

---
Win Total: 7 (o-110/u-110)
This is one of the AFC West win totals that I wouldn't lay a ton of money down on. The Raiders are fresh off of an 8-8 campaign last year, and it's tough to say whether they improved or got worse this offseason. The Las Vegas defense looks pretty decent, but there are some question marks there as well. The same can be said about the offensive side of their team as well if we're being honest.
The Raiders did pick up a huge piece in OT Alex Leatherwood, but their offensive line still doesn't look the strongest. They do have a lot of offensive weapons in players like Ruggs III, Jacobs and Waller. However, as long as Derek Carr or Marcus Mariota is under center I have a hard time trusting this team. Las Vegas has one of the hardest schedules this year. I am leaning to the under on this win total, but I wouldn't load up on this play.
Pick: Under 7 (-110)
---
Win Total: 9.5 (o+115/u-135)
It is now time for year two of the Justin Herbert era for the Chargers. They had a 7-9 season last year, although injuries and their defense were a big reason for the rather disappointing season. They will have Austin Ekeler back in the backfield which should benefit them some and take some pressure off of Herbert. However, with such a talented quarterback under center it's reasonable to believe they will sling the ball a ton.
There are a few things holding Los Angeles back this year though. Their offensive line isn't necessarily strong by any means which won't do them any favors. Secondly, there are a lot of question marks on their defense this year in my eyes. The last thing that will hinder the Chargers this year is a pretty tough schedule. I am laying the juice here as I have a hard time seeing Los Angeles reaching 10 wins this year.
Pick: Under 9.5 (-135)
---
READ ALSO: NFL Rushing Prop Bets: 2021 Season Edition
LISTEN ALSO: Jim McMahon (Ep. 1055)