After all the leg-snapping, I'm-going-to-kill-you-and-your-family-in-your-sleep action of UFC 264, the UFC takes a bit of a breather this weekend with a not-so-stellar fight card. That would be UFC Fight Night: Makhachev vs Moises (aka UFC Vegas 31), headlined by Islam Makhachev vs Thiago Moises. But, as I've said in the past, we don't need a strong fight lineup to make some coin. So let's dive into my WINNING UFC Vegas 31 predictions.
RELATED
The 10 Commandments of MMA Betting
8 UFC Stats That Will Win You Money

UFC Vegas 31 Predictions
All odds courtesy of PointsBet
Islam Makhachev (-700) vs Thiago Moises
You don't see a number this large for a UFC main event fight, but in fairness, this fight originally was scheduled for lower on the card before the original headlining fight of Max Holloway vs Yair Rodriguez fell through. Islam Makhachev has won seven straight, and eight of nine in his UFC career, and is better than Thiago Moises wherever this fight goes.
Miesha Tate (-140) vs Marion Reneau

After almost five years "retired", and two babies later, former UFC Women's Bantamweight Champion Miesha Tate is back. And, despite all that time off, she is still nine years younger than Marion Reneau, in what is Reneau's retirement match. I'm expecting Tate to ride her strong grappling and wrestling to a win here in her comeback match.
Mateusz Gamrot (-225) vs Jeremy Stephens
After dropping his UFC debut, Mateusz Gamrot got his first UFC win under his belt in his last fight, knocking out Scott Holtzman. His opponent on Saturday, Jeremy Stephens, is winless in his last five and will be moving up to lightweight for this fight. Add in Gamrot's superior size and striking, and 'Gamer' is the pick.
Rodolfo Vieira (-230) vs Dustin Stoltzfus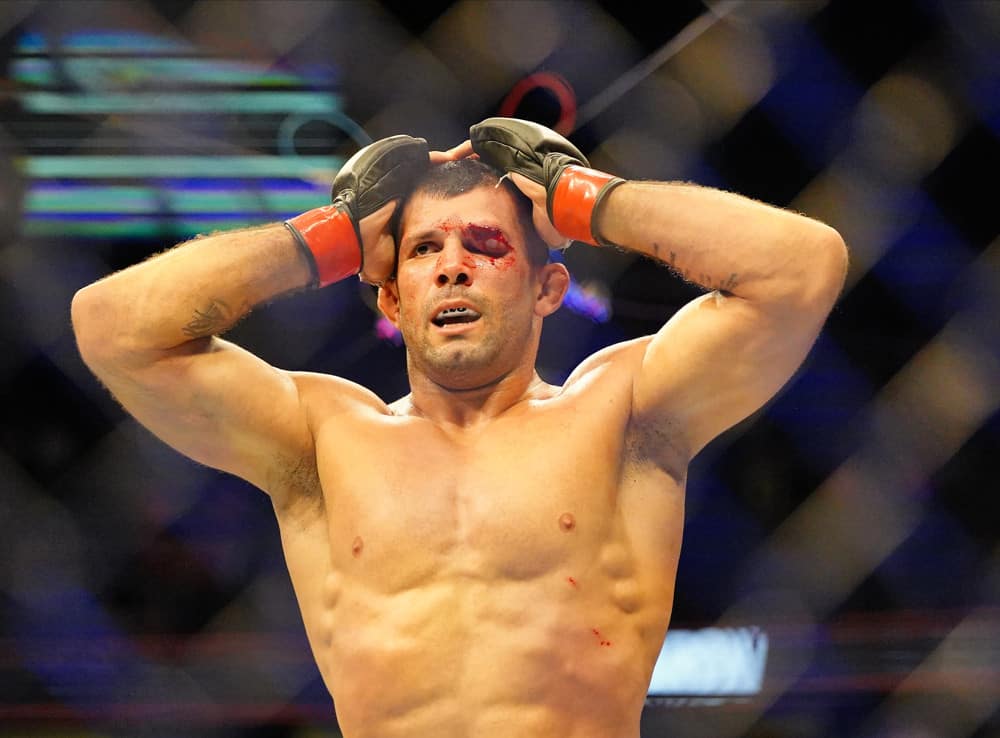 Rodolfo Vieira did not look good in his last fight, where he severely gassed out and got himself submitted by Anthony Hernandez. Despite this, I expect the multi-time Brazilian Jiu-Jitsu champion's grappling to be too much for Dustin Stoltzfus this weekend, helping Vieira bounce back from his first career MMA loss.
Billy Quarantillo (+140) vs Gabriel Benitez
Time to get some live dog action with Saturday's main card opener. Gabriel Benitez struggles to make 145 pounds, where this fight will take place on Saturday, so that's a plus in Billy Quarantillo's corner. Billy Q is also a more active striker and a better grappler, so let's ride with this plus money pick.

Daniel Rodriguez (-300) vs Preston Parsons
Late replacement fighters have only won 40% of their fights in the past year and a half, and Preston Parsons is taking this fight on about a week's notice. Plus, this is his UFC debut and he's going up against a fighter who has never been finished and is 14-2. D-Rod is the pick.
Amanda Lemos (-550) vs Montserrat Ruiz
Amanda Lemos is bigger and longer and a more active striker than Montserrat Ruiz, plus she's won three straight since dropping down to strawweight. She's got to be the pick here.
Sergey Morozov (+125) vs Khalid Taha
Let's get some more plus money, shall we? Former M-1 champion Sergey Morozov is probably being downgraded here due to losing his UFC debut, but he's got a nice matchup this weekend against Khalid Taha. Look for Morozov to use his strong wrestling to win this one.
Miles Johns (-185) vs Anderson dos Santos
The 11-1 Miles Johns is one of the brightest prospects in the bantamweight division, and is a whopping nine years younger than Anderson dos Santos (the younger fighter in a fight wins 60% of the time). He's also a better and more active striker, which makes him my pick.
Francisco Figueiredo (-325) vs Malcolm Gordon
A better grappler, a better striker, four times more active landing strikes – there's a reason Francisco Figueiredo is a big betting favorite. And a reason why he's my choice in his fight against Malcolm Gordon.
Rodrigo Nascimento (-350) vs Alan Baudot
Minus 350 is a big number for a heavyweight fight, but Nascimento is bigger, younger, a better and more accurate striker, and a better grappler. Lots of paths to victory there.
Overall Record: 453-376
2021
Record: 144-118
Earnings:  -($3373.16)
Return on Investment:   -(12.9)%
UFC Vegas 31 Predictions Related Posts
UFC Vegas 31 Preview (Not Knocking Bojan Velickovic)| MMA Gambling Podcast (Ep.55)
Make sure to visit our odds page for up-to-the-minute lines from various books!