The heater is still in full effect! After starting the year off quite poorly with my UFC picks, I'm starting to dig myself out of the hole, going 33-11 over the past few weeks. Let's keep the good times going with my UFC Vegas 24 predictions, shall we?
RELATED
Fighting Styles Should Influence Your UFC Betting Picks
8 UFC Stats That Will Win You Money
All odd courtesy of PointsBet
UFC Vegas 24 Predictions
Robert Whittaker (-280) vs Kelvin Gastelum
Saturday's main event pits former UFC Middleweight Champion Robert Whittaker against former title challenger Kelvin Gastelum. Since losing his title to Israel Adesanya, Whittaker doesn't seem to have lost a beat, winning his last two fights. I see him making it three-straight on Saturday, as he's just plain better and bigger than Gastelum. I'm saying Whittaker via decision, since he hasn't finished an opponent since 2017.
Drakkar Klose (+100) vs Jeremy Stephens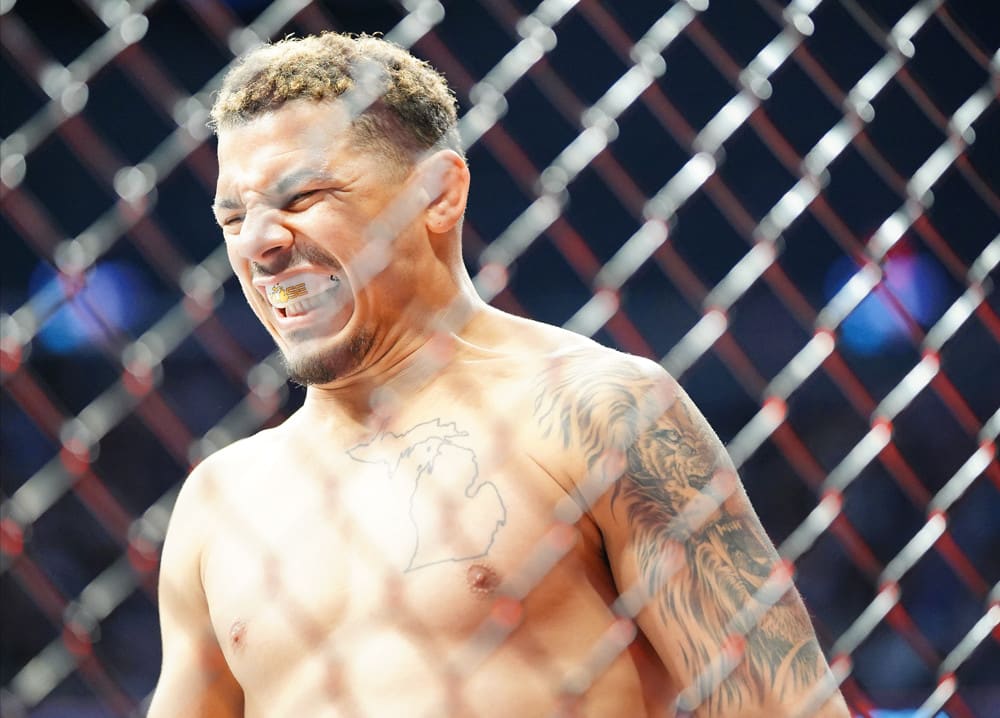 Going for some plus money in the co-main event, as I'm liking Drakkar Klose to best Jeremy Stephens, who will be making his first foray at lightweight since 2012. Stephens is leaving the 145-pound division on a five-fight skid, going 0-4 (1 NC), with his last win coming over three years ago. Plus Klose is a more active striker, is younger, and has won three of his last four.
Chase Sherman (+105) vs Andrei Arlovski
More plus money? Yes, please! Somehow the ancient Andrei Arlovski is coming into this fight, on short notice no less, as a betting favorite. I'll gladly take Chase Sherman and the plus money here, thank you very much. Sherman being a decade younger, and a knockout machine, makes this my lock pick of the week.
Abdul Razak Alhassan (-325) vs Jacob Malkoun
Abdul Razak Alhassan hasn't won a fight since 2018 and has missed weight in his last two fights, yet I'm still picking him here. First off, he's moving up to middleweight, so the scale shouldn't be an issue. Secondly, he's also a knockout machine, with all 10 of his pro wins coming via knockout, and Jacob Malkoun got his lights put out in his UFC debut last October. Alhassan via KO might be a lucrative prop bet here.
Alexander Munoz (+120) vs Luis Pena
More plus money – yippee! My podcast co-host talked me into flipping my pick from Luis Pena to Alexander Munoz in this one, but I like the play. Pena has really struggled against wrestlers, and Munoz has the wrestling chops to cause him serious problems. And +120 is a nice score.

Tracy Cortez (-280) vs Justine Kish
Tracy Cortez has the striking, grappling, strength, age, and size advantage in this one. Makes it a pretty easy pick, don't you think? Oh, and since dropping her pro debut, she has won her last eight fights.
Alexandr Romanov (-145) vs Juan Espino
This should be a fun one, two big, big boys who are both grappling aces matching up in a heavyweight battle. I'm going with the 13-0 Alexandr Romanov, as he's the better striker of the two, is a decade younger, and is the superior wrestler.
Lupita Godinez (-290) vs Jessica Penna
Loopy Godinez, the LFA Women's Strawweight Champion, will be making her UFC debut, on short notice, against veteran Jessica Penne, who has been on the shelf since 2017. It shows the respect the newbie has with the bettors that she's such a big favorite in her short-notice debut, but I agree with the line. She's really good.
Bartosz Fabinski (-135) vs Gerald Meerschaert
There are warning signs here – Bartosz Fabinski is prone to losing via submission, and Gerald Meerschaert has 23(!!) career submission wins. But I think Fabinski is going to be too physically dominant for this to be a factor in this one.
Josiane Nunes (-125) vs Zarah Fairn Dos Santos
I'm going with another debuting fighter who is a betting favorite in Josiane Nunes. While she has fought inferior competition to date on the Brazilian local scene, she's a decade younger than Zarah Fairn Dos Santos and has the striking power to win this fight.
Tony Gravely (-325) vs Anthony Birchak
Tony Gravely has won eight of his last nine fights, is the superior grappler, and is five years younger than Anthony Birchak. However, he has lost by submission quite a bit in his career and Birchak relies on subs for almost half of his wins. Still, Gravely is going to win.
Dakota Bush (+150 – not on PB) vs Austin Hubbard
I'm really leaning on short notice newcomers on this card, as I'm taking Dakota Bush also, but at least this one is for plus money. He's bigger and younger and has never been finished in a fight while competing almost exclusively in the top regional promotion, LFA. Oh, and his nickname is "Hairy" Bush. For real.
UFC Predictions Overall Results 
Overall Record: 384-318
2021
Record: 75-60
Earnings:  -($1767.32)
Return on Investment:   -(13.1)%
UFC Vegas 24 Predictions Related Posts
UFC Vegas 24 Preview & Picks | MMA Gambling Podcast (Ep. 29)