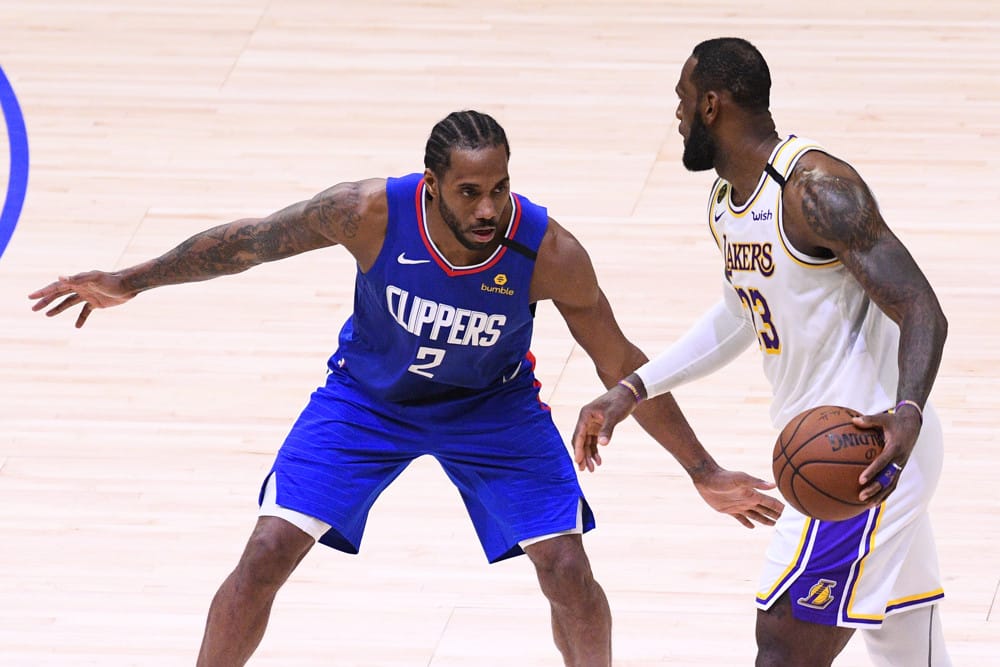 Ready or not, the 2020/21 NBA basketball season is upon us already. I know – it felt like last season just ended….but that's because it DID just end. With another season about to tip off, that means it's fantasy basketball time again. So, as per tradition, we've got 70+ Funny Fantasy Basketball Names for you to peruse and see if one is up to snuff for your team (if you don't like any of these, here's our list from last year).
Subscribe to NBA Gambling Podcast on Apple and Spotify.
70+ Funny Fantasy Basketball Names
We begin with the best from How They Play:
Dropping the F-Biyombo
Killian Me Softly
Tacko Tuesday
Steph Infection
Tacko Bell
Bojan in the Wind
Bol Movement
Raging Bol
Smokin' a Bol
Jrues for Jesus
Irritable Bol Syndrome
Dedmon Don't Talk
Return of the Cedi
Cool Hand Luka
James of Thrones
. . . And Justise for All
Bad to the Bojan
Born on Adebayo
Oubre-Di Oubre-Da
Goodbye Rubio Tuesday
24 Caris Magic
Now to the good people at Hashtag Basketball:
Beal or No Beal
Bed Bath and Biyombo
I can't believe it's not Butler
Clam Crowder
The Big Dieng Theory
It's on like Doncic Kong
Stairway to Kevin
A Friend in Need is a Friend Embiid
WebEmbiid
The Gobert Report
Frozen Gobert
Everybody Loves Draymond
Herro Ball
Jrue's Line is it Anyway?
Alt-Dwight
Ibaka Flocka Flame
Joe Hablo Inglés
Double Lebrontondre
My Team is a Jokic
LaVine on a Prayer
Kawhaii Five-O
Kawhi Bother
Damian Thrillard
Jusuf Christ Superstar
Home Oladipo
Rondo Rousey
Bros before Rose
KAT in the Hat
Mexico will pay for John Wall
Everyday I'm Russellin
2 Girls 1 Lou Will
The Zion King
Let's see what Sports Feel Good Stories have to offer:
Go Harden the paint
DeMars Rover
DeAndre DeGiant
The Big Lebronski
Build the John Wall
Curry the Team on my Back
Westbrook Baptist Church
2fast2Curryous
Midnight Kawhiboys
Kawhi of the Tiger
Steph Boy Ardee
Imagine Dragan
Blake Superior
Finally, over to The Game Haus:
Snell Ya Later 
Give Me the Bol
Wall Stars
Caroll from HR
Christmas Carrolls
RELATED
Fantasy Basketball Sleepers for 2021
Fantasy Basketball Rankings 2021 – Printable Cheat Sheet for Drafts