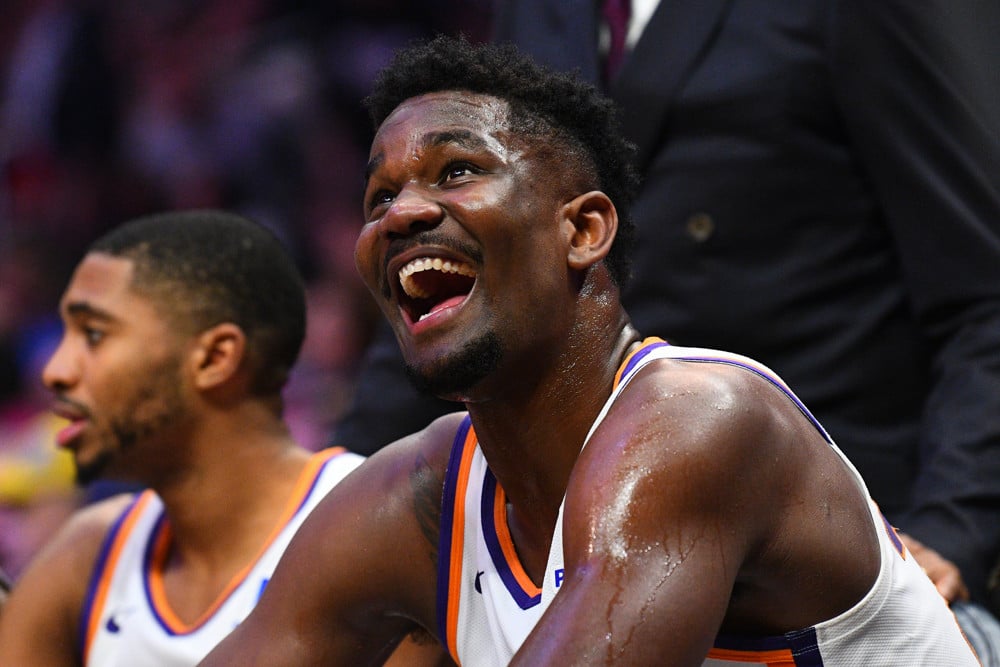 Powered by RedCircle
NBA Breakout Candidates 2021 Podcast Recap
Who will be the rising stars for next season? Which players will make the jump from bench role to starting lineups and from role player to All Star? NBA Gambling Podcast hosts Ryan 'Rich Fat Baby' McKee and Zach 'Swiss Bank' Broner debate which players are the likeliest NBA Breakout Candidates for the 2020-2021 NBA Season. A variety of names from across all basketball skill levels, including Marquese Chriss, Collin Sexton, Brandon Clarke, Fred VanVleet, Lonzo Ball, Shai Gilgeous-Alexander and more.
Are The Suns Turning Things Around?
Longtime listeners won't be surprised when Ryan quickly turns to his beloved Phoenix Suns for NBA breakout candidates. While they are one of the worst teams at drafting talent over the past six years, Ryan is extremely hopeful with their young core of Mikal Bridges, DeAndre Ayton, Cameron Johnson, and rising superstar Devin Booker.  Surprisingly, Zach doesn't find many holes to poke in Ryan's homer logic.
Zion vs Ja
The Memphis Grizzlies and New Orleans Pelicans have plenty of young talent who should turn into superstars. This leads the guys to discuss whether Zion Williamson or Ja Morant have a quicker path to an All Star or even All-NBA Team selection. Memphis seems to have a stronger team foundation with player continuity and Tayler Jenkins at head coach. While a lot of uncertainty swirls around the Pelicans roster and coaching position, both Ryan and Zach agree Zion has a clearer path to superstardom. Not because many people already consider him a superstar. It's because their isn't such a logjam of talent at his position in the league. All Star point guards seem to be a dime a dozen.
Make sure to subscribe to NBA Gambling Podcast on Apple and Spotify. Also, check out Ryan McKee's new book Modest Proposal Anthology available on Amazon and anywhere else you buy books.
NBA Breakout Candidates Related Posts
2021 NBA MVP Odds & Top 10 Players f/ 2020 | NBA Gambling Podcast (Ep. 94)
Which NBA Teams Are Best & Worst at Drafting?
Podcast Transcription