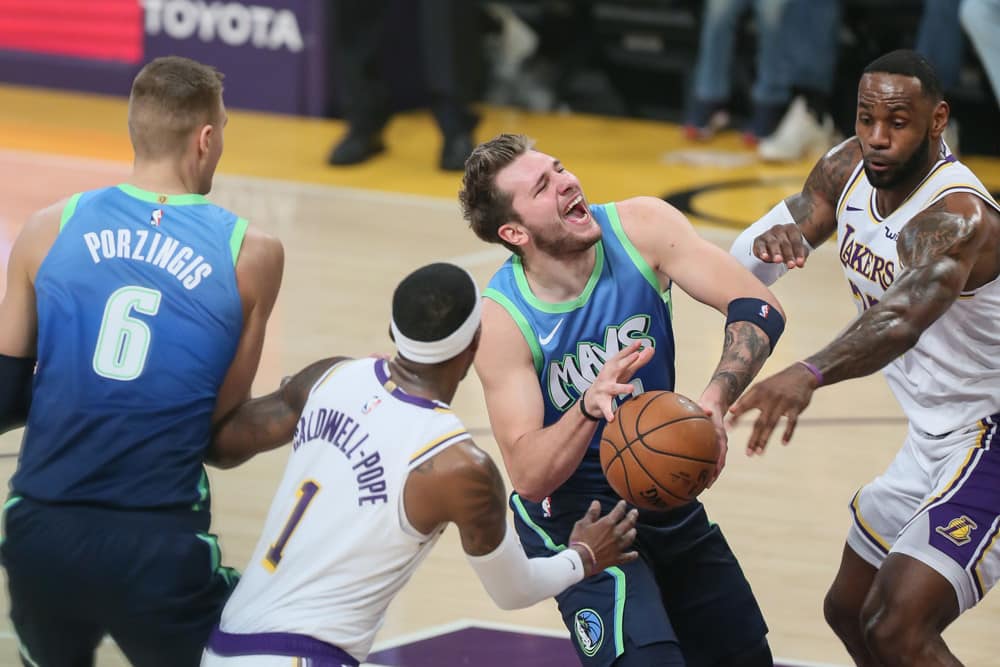 Powered by RedCircle
2021 NBA MVP Odds & Top 10 Players f/ 2020 Podcast Recap
The 2021 NBA MVP Odds are out! NBA Gambling Podcast hosts Ryan 'Rich Fat Baby' McKee and Zach 'Swiss Bank' Broner discuss which early bets they like best. Currently, Luka Doncic and Giannis Antetokounmpo are the favorites at +600. NBA Champions LeBron James and Anthony Davis are both +700, followed by Steph Curry (10/1), Kawhi Leonard (12/1), and Kevin Durant (16/1). Jimmy Butler, Nikola Jokic, James Harden, Damian Lillard, and Jayson Tatum are all valued at 20/1. As for the real long-shots, Ryan likes Pascal Siakam (80/1) and Zach likes Trae Young (80/1). 
After discussing the 2021 NBA MVP Odds, the guys discuss what they'll be covering in upcoming episodes this offseason. They also ask listeners to add more topics in the SGPN NBA Slack channel. Before diving into their Top 10 Players of 2020 lists, they discuss the 76ers' hire of Daryl Morrey. That news dropped right before the podcast recording and they have some hot takes.
Finally, the guys debate the Top 10 Players of 2020. They only considered they players' 2019/2020 season, so don't expect Kevin Durant, Steph Curry, Klay Thompson, Kyrie Irving, etc. While Zach and Ryan ordered them differently, the top 9 players on both lists are the same. Their 10th players are wildly different. Both guys found the exercise very fun and helpful. It revealed some player biases that they may or may not have realized they held. That's important for all sports gamblers to realize what factors might be clouding your picks. The guys encourage their listeners to do the same thing and post their lists in the SGPN NBA Slack channel.
Make sure to subscribe to NBA Gambling Podcast on Apple and Spotify. Also, check out Ryan McKee's new book Modest Proposal Anthology available on Amazon and anywhere else you buy books.
Podcast Transcription