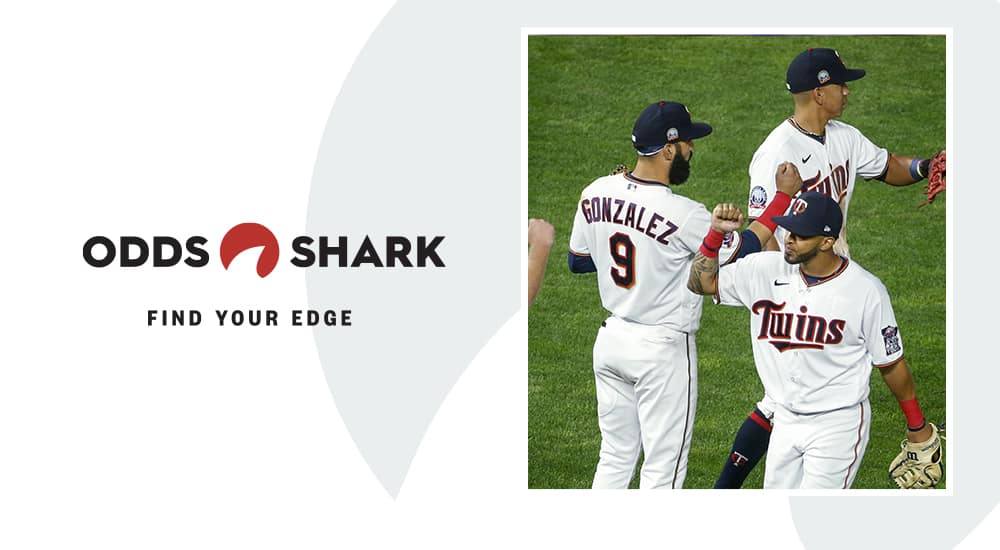 Holding down leads in their respective American League division races, the Minnesota Twins and the Oakland Athletics are among the teams whose odds to win the World Series have been on the rise at sportsbooks monitored by OddsShark.com since the season started.
The New York Yankees and the Los Angeles Dodgers remain the favorites on those MLB betting futures at sportsbooks, with both those clubs now at +350 to win the championship. The Minnesota Twins, the leaders of the AL Central, then sit at +800 to win the World Series this October, with the AL West leaders, the Oakland Athletics, at +1000. That's an improvement for both teams since early in the summer, when Minnesota was listed at +1800 and Oakland sat back at +2200 on those betting lines.
It had been the Houston Astros third at +750 on the World Series odds back then, but with a record barely over .500 so far this season they've slipped to +1500 on the futures. That puts them in a tie with the Tampa Bay Rays and just behind the Atlanta Braves (+1200) at sports betting sites. Atlanta has improved slightly from +1500, while Tampa Bay had been at +2200.
The Chicago Cubs have raced out to an early lead in the NL Central standings, thanks in part to the St. Louis Cardinals' difficulty in actually getting to play games so far during this pandemic-shortened season. The Cubs sit at +1600 on the latest World Series odds, an improvement from +2200. The Cardinals have fallen to +4000 from earlier odds of +2200.
Rounding out the top of the board on the latest odds to win the World Series this October are the Cleveland Indians (+2200), Washington Nationals (+2500), Chicago White Sox (+3000), and Philadelphia Phillies (+3000), with the Colorado Rockies at +3300. The Rockies have stumbled since a hot start to the season, but their futures have greatly improved from +17500.
Baseball's postseason will be expanded to 16 teams this season, which adds value to clubs hovering in the middle of the pack of the standings. The Cincinnati Reds and San Diego Padres are both at +3500 on the latest World Series odds, with the New York Mets joining the Milwaukee Brewers at +4000, and the Arizona Diamondbacks pegged at odds of +6600.
The rest of the World Series futures have the Texas Rangers at +7000, the Los Angeles Angels and Toronto Blue Jays at +8000, the Boston Red Sox at +10000, the Miami Marlins and Baltimore Orioles at +15000, the San Francisco Giants and Detroit Tigers at +25000, the Seattle Mariners and Kansas City Royals at +30000, and the Pittsburgh Pirates at +60000.