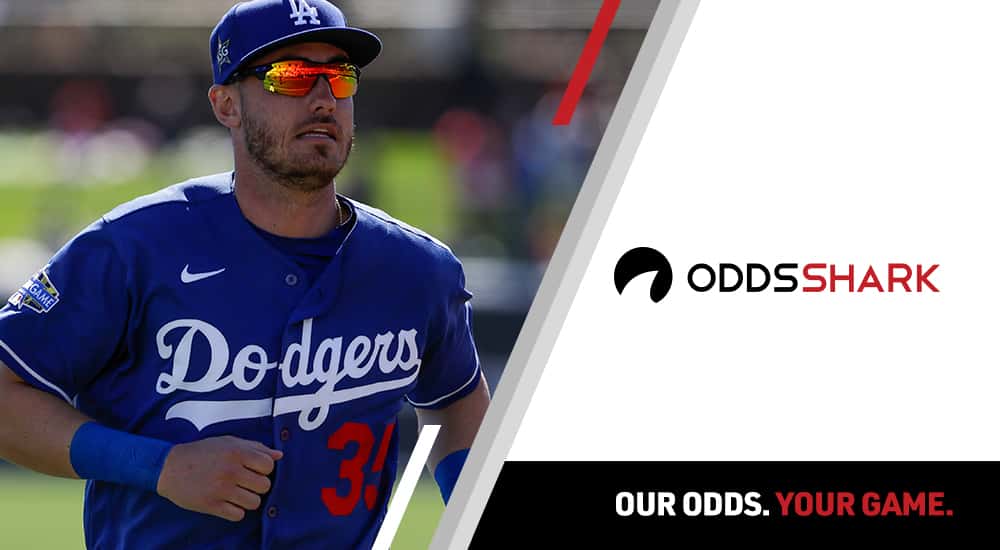 The favorites haven't changed much at the top of the World Series betting futures at sportsbooks monitored by OddsShark.com over the past couple of months as owners and players continue to debate how and when to start the 2020 Major League Baseball campaign.
The Los Angeles Dodgers were the +325 betting favorite with the New York Yankees just behind them at +350 on that futures list at last update, and with July quickly approaching and the season still not underway the Dodgers and Yankees now find themselves deadlocked as +325 chalk at the sportsbooks.
That keeps those two teams in a class by themselves on the World Series odds, with only the Houston Astros also sitting in triple-digits on the list at +750 at online sports betting sites. That's a small improvement for the Astros, who had been back at +800 on those MLB futures at last check two months ago. 
The next tier of contenders on the World Series odds has the Atlanta Braves at +1500, the Minnesota Twins and the Washington Nationals at +1800, the New York Mets at +2000, and each of the Chicago Cubs, Oakland Athletics, St. Louis Cardinals, and Tampa Bay Rays at +2200. The Chicago White Sox, Cleveland Indians, and Los Angeles Angels all sit at +2400, with the Cincinnati Reds the only other team at 25/1 or better on the list at odds of +2500.
A shorter season and expanded playoff – if it came to pass – would give some extra value to the middle tier of contenders on the World Series betting lines, with the Philadelphia Phillies at +3300, the San Diego Padres at +4000, both the Boston Red Sox and the Milwaukee Brewers at +5000, and the Arizona Diamondbacks at +6000 on those MLB odds. The Texas Rangers and Toronto Blue Jays are on the outskirts of that tier with +8000 betting futures.
And eight MLB teams then hold down true longshot odds to win the World Series this fall, with the San Francisco Giants at +15000, the Colorado Rockies at +17500, the Kansas City Royals at +20000, the Pittsburgh Pirates and Seattle Mariners at +30000, the Baltimore Orioles and Detroit Tigers at +40000, and the Miami Marlins rounding out the list at +50000.