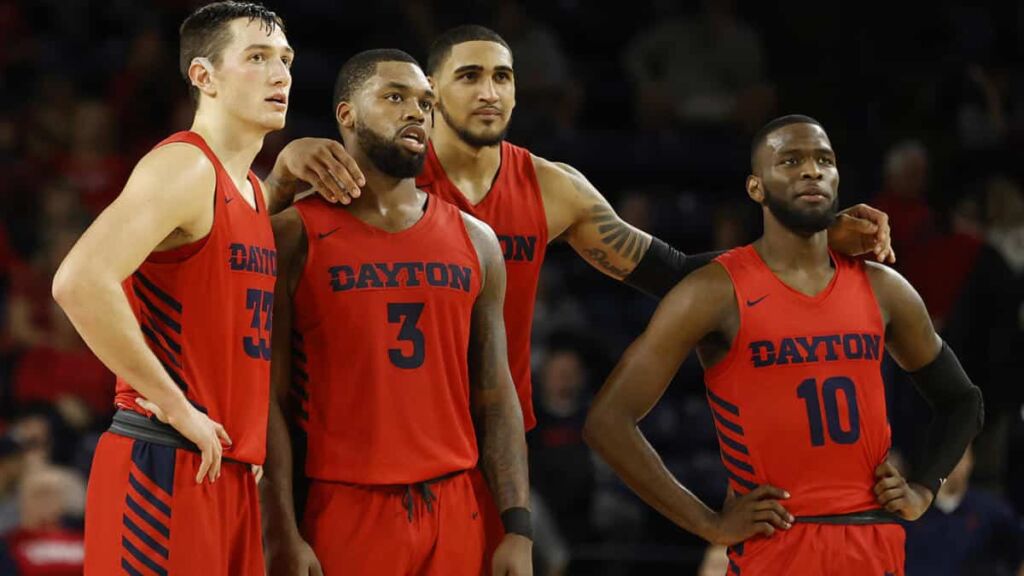 Hopefully you are enjoying Degen Madness as much as myself. Finally after two weeks of games we are finally getting to see the top two seeds of the Degen Madness tournament in Dayton and Kansas who had bye weeks through the initial rounds.
Kansas will face a gritty Michigan team that has already knocked off Butler as a dog. Dayton gets an in-state rivalry against an Ohio State team that knocked off Auburn as a dog.
With a trip to the Elite 8 riding on both of these games this should be another great night of Degen Madness. As always, all betting (spreads, totals, odd/even, etc) on MyBookie.AG. Remember all games can be viewed on Twitch, YouTube, Twitter (@GamblingPodcast), Twitter (@theSGPNetwork), Facebook, and Instagram.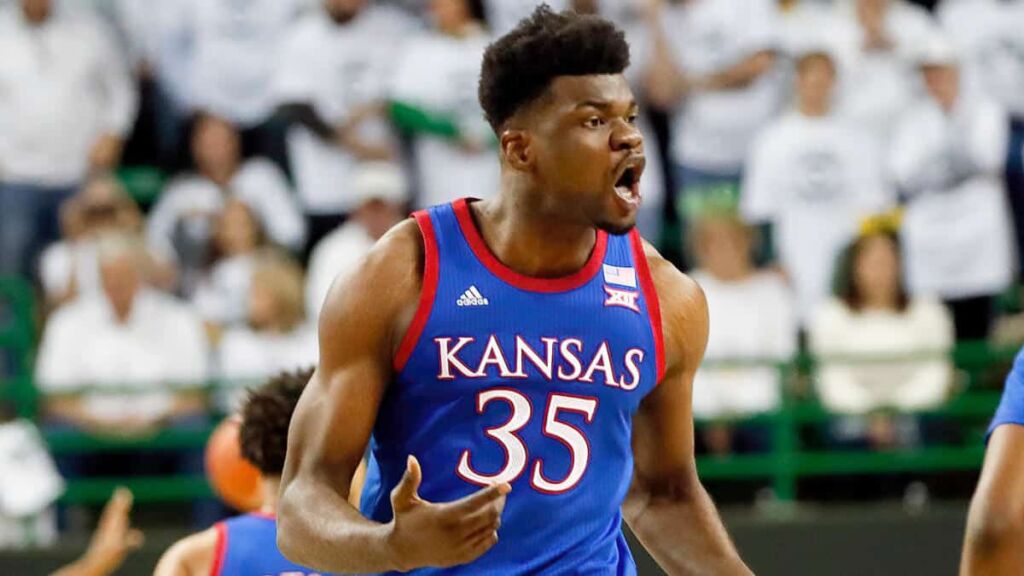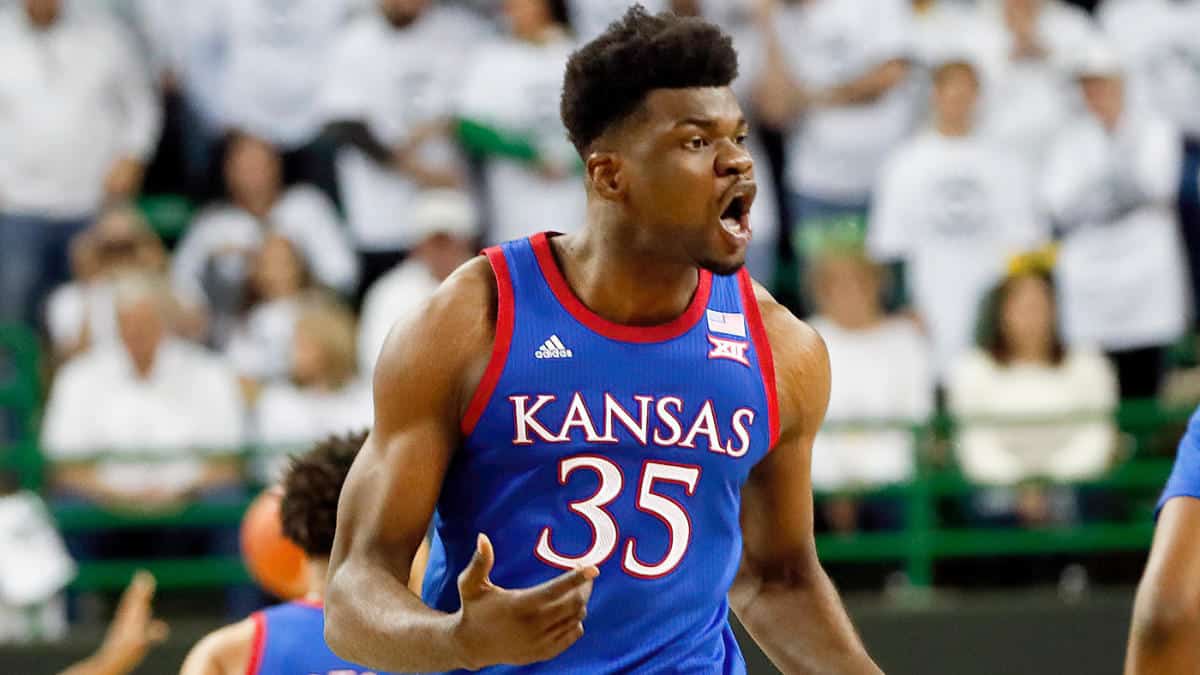 Michigan @ Kansas
Line: Kansas -5.5
Total: 86.5
Friday 6pm PST
You see this every so often. The team that gets the bye week comes out flat and rusty while the team that's had to battle more recently continues to excel. If Kansas is going to win it all they must avoid coming out flat because this Michigan team is very well capable of beating the Jayhawks.
It's Degen Madness and if there's one thing we have learned it's that you should not ever fade the underdog thus far. Michigan is a well coached team led by former Washington Bullets star power forward Juwon Howard. He doesn't have much tournament experience with exception to his playing days and the Wolverines previous game against Butler but Howard is already relishing in the underdog role. The Wolverines came in Indianapolis and really out performed a good Butler team from start to finish. They did it by playing smart basketball. Xavier Simpson might not be the best shooting point guard but he's gritty and tough and that's really what you want from your floor general. Another key player for Michigan was forward Isaiah Livers who hit some big shots in Indianapolis to help the Wolverines advance. These are key upperclassmen and experienced college basketball veterans. If the Wolverines can limit the turnovers and keep it close look for Simpson and Livers to potentially steal one in Kansas.
As for Kansas the top team in all of Degen Madness coming in to the tournament. We don't know what to expect. Sure, we can look at the Jayhawks regular season and say hey this is a team that can win it all but the dogs have been barking all Degen Madness. Bill Self is an experienced coach with a lot more tournament wins than Juwon Howard, so the Jayhawks clearly own the coaching edge.
The Jayhawks guards are a real threat to any opposing team. Guards Devon Dotson and Ochai Agbaji combine for 27 points per game. Mix that with the scoring of big man Udoka Azubuike who averages 14 points 11 boards and close to 3 blocks a game. Azubuike is an absolute nightmare matchup for the Wolverines. If the Wolverines can somehow get him into foul trouble that could be the key to pulling the upset.
Prediction:
Kansas. A favorite will finally get the cover as Azubuike is just too much for the Wolverines. Michigan will give them a good test for three quarters but Kansas will go on a run late and close it out.
Ohio State @ Dayton
Line: Dayton -4.5
Total: 88
Friday 7pm PST
Degen Madness has gifted us with the battle of Ohio. Plenty of years the major schools do their best to avoid the best mid majors within the state for fear of losing. Well thankfully since we didn't see this game in the regular season we get this game in Degen Madness.
Ohio State rallied in the first round after being down at half to Auburn. The Buckeyes stormed back and upset the Tigers on their home court. The big factor in that game was the bigs of Ohio State. The Wesson brothers came up big against Auburn and they'll have to do it again if the Buckeyes are to advance.
D.J. Carton & Duane Washington Jr. were two other key contributors for the Buckeyes. Carton had huge buckets when the Buckeyes needed it most and they'll need more of that.
The Dayton Flyers have the best player in the country in Obi Toppin. Toppin averaged 20 points and 8 boards a game. The thing about Dayton is that he's surrounded by great talent too.
Aside from Obi Toppin the Flyers have great guards in Jalen Crutcher, Ibi Watson and Trey Landers. Together they combine for 35 points a game. Mix that with Forward Ryan Mikesell and you have maybe the best team in the country.
If there is a weakness to this Flyers team it's on the defensive side of the ball. Ohio State should be able to get their points on the Flyers but can it stop this Dayton team from scoring is the real question?
Prediction:
Dayton has had too much time off. Plus the Flyers are not a great defensive team. Ohio State will keep it close and perhaps steal the game out right. Give me the Buckeyes to shoot well from the field and make just enough plays to cover and perhaps win the game