Strange days have found us
Strange days have tracked us down
They're going to destroy
Our casual joys
    – "Strange Days," The Doors
Jim Morrison pretty much predicted our current state, way back in 1967. And the strangeness hasn't spared our "casual joys" (ie sports) either – the sporting world currently is as strange as it gets. Everything is shut down – we're forced to gamble on virtual sports and marble racing. While the "major" sports still plan/hope to resume (or, in the case of the NFL and MLB, start) their seasons, everything is still up in the air at this point.
Which brings us to the 2020 NBA Draft. Is it going to happen? If so, when, where, and will anyone be there to see it (it the NBA draft takes place in a forest but no one is there to see it, did it happen?!)?  The WNBA have announced they'll be holding a "virtual" draft, with no humanoids present, but their draft is happening in a few weeks already. The NBA still has a bit of time to figure things out. As of now, the combine and draft lottery are skedded for May, with the actual draft penciled in for the Barclays Center in Brooklyn on June 25th. It'll be a very interesting draft, as the sudden abrupt end to the NCAA season put the kibash on teams's scouting plans.
In the meantime, there is actually something we can gamble on – which players will get selected in each of the top five draft slots!
READ ALSO
10 NBA Players Who LeBron James Hates
24 Amazing Tribute Tattoos for Kobe Bryant
1) Anthony Edwards – Georgia (-150)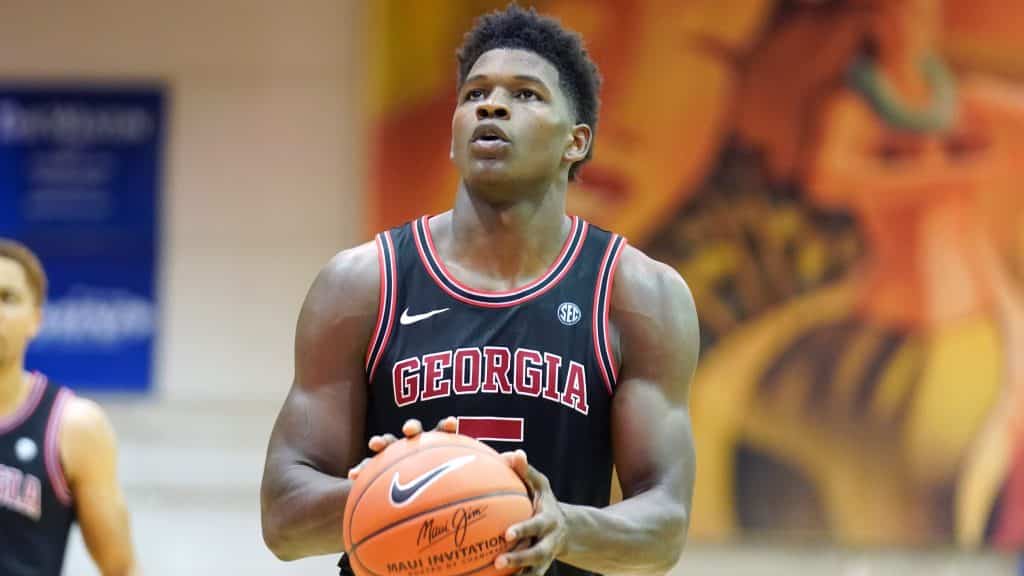 Georgia freshman stud Anthony Edwards is currently the odds-on favorite to be the first named called at June's draft. A solid 6'5″, 225 lb shooting guard, at 18-years-old (doesn't turn 19 until after the draft), his NBA-ready body is only bound to get even stronger. Revered for his strength and athleticism, the Georgia native is earning comparisons to Dwyane Wade, Donovan Mitchell and Victor Oladipo.
2) Deni Avdija – Maccabi Fox Tel Aviv (Israel) (+125)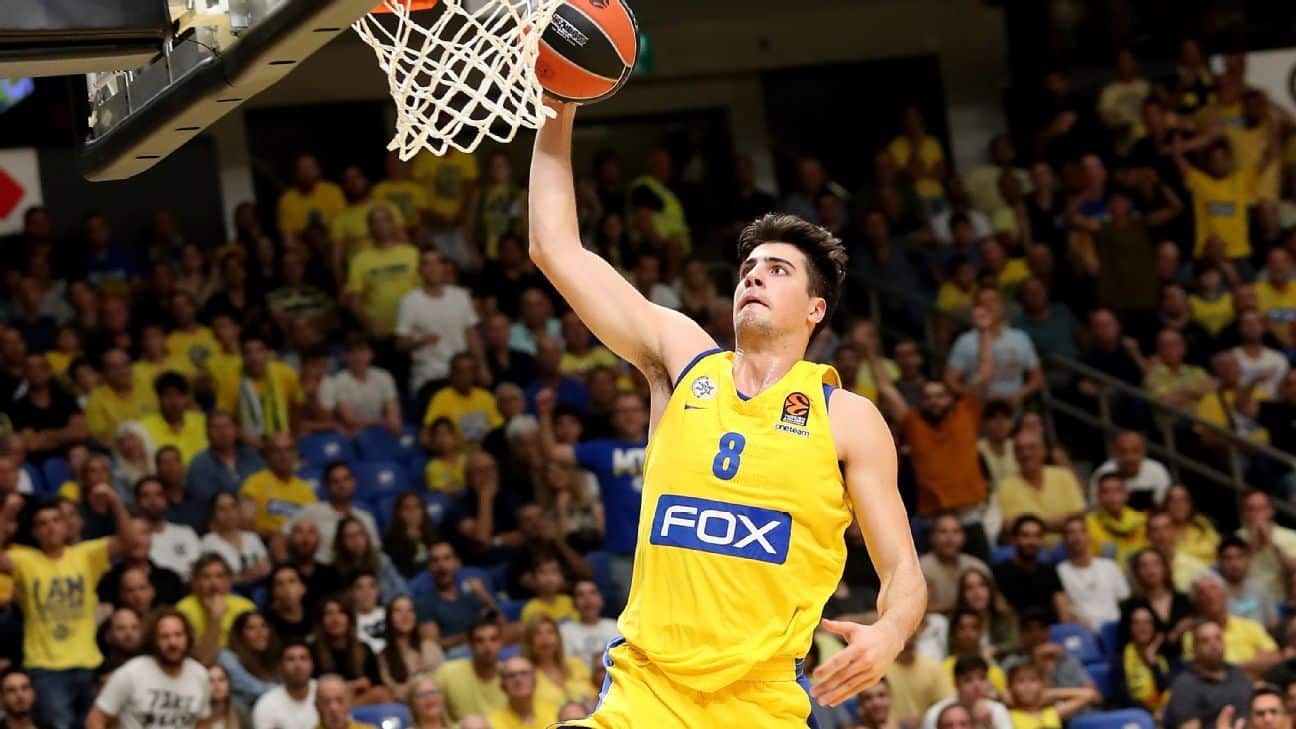 You rarely see an international player drafted near the top of the draft nowadays (even Luka Doncic lasted until pick #3). And it never happens with an Israeli player. But that appears to be changing this year, as 6'9″ Israeli small forward Deni Avdija is the current choice to go second overall. Playing for the powerhouse Maccabi Fox Tel Aviv, who competes in the top league in the world outside of the NBA, the Euroleague, he's a smart, playmaking wing player and hardworker.
3) LaMelo Ball – Illawara Hawks (Australia) (+150)
We head overseas for pick #3, but it's a player most readers will be quite familiar with. Cali native, and member of the infamous Ball family, LaMelo Ball will look to join big brother Lonzo in the show next season. Despite only playing a truncated season down under due to a foot injury, the youngest Ball was still named the NBL's Rookie of the Year. As a 6'7″ (or 6'8″) point guard, his size is his obvious biggest strength, as well as his passing and ball handling. He's been compared to Penny Hardaway and Shaun Livingston.
4) Obi Toppin – Dayton (+200)
Like Israelis, you also don't see many players from the Dayton Flyers near the top of the draft board. But combo forward Obi Toppin looks to change that. The 22-year-old had a breakout sophomore campaign in Dayton, posting 20.0 ppg and 7.5 rpg, earning himself AP National Player of the Year honors. His explosive hops and scoring ability reminds some of former NBA star Amar'e Stoudemire.
5) James Wiseman – Memphis (+200)
James Wiseman could be the ultimate boom or bust pick in this year's draft. Standing 7'1″ with an insane 7'4.5″ wingspan, Wiseman is a strong, athletic big man. But due to eligibility issues, he only played three games for Memphis this season, his lone year in college. While big men aren't in vogue in the NBA at this point, his size, strength and defensive acumen will ensure he gets picked high.
READ ALSO
10 NBA Players Who LeBron James Hates
24 Amazing Tribute Tattoos for Kobe Bryant