It's been just over a month since the tragic passing of Kobe Bryant and his thirteen-year old daughter, Gianna. Since then, an outpouring of love and respect in the form of body art has transpired across the globe, as just a further signification of the people he touched the world over.
This collection of tattoos is from a number of renowned artists who designed these beautiful tributes for celebrity friends of Kobe's, as well as family, and countless fans everywhere.
#1:  LeBron's Homage Paid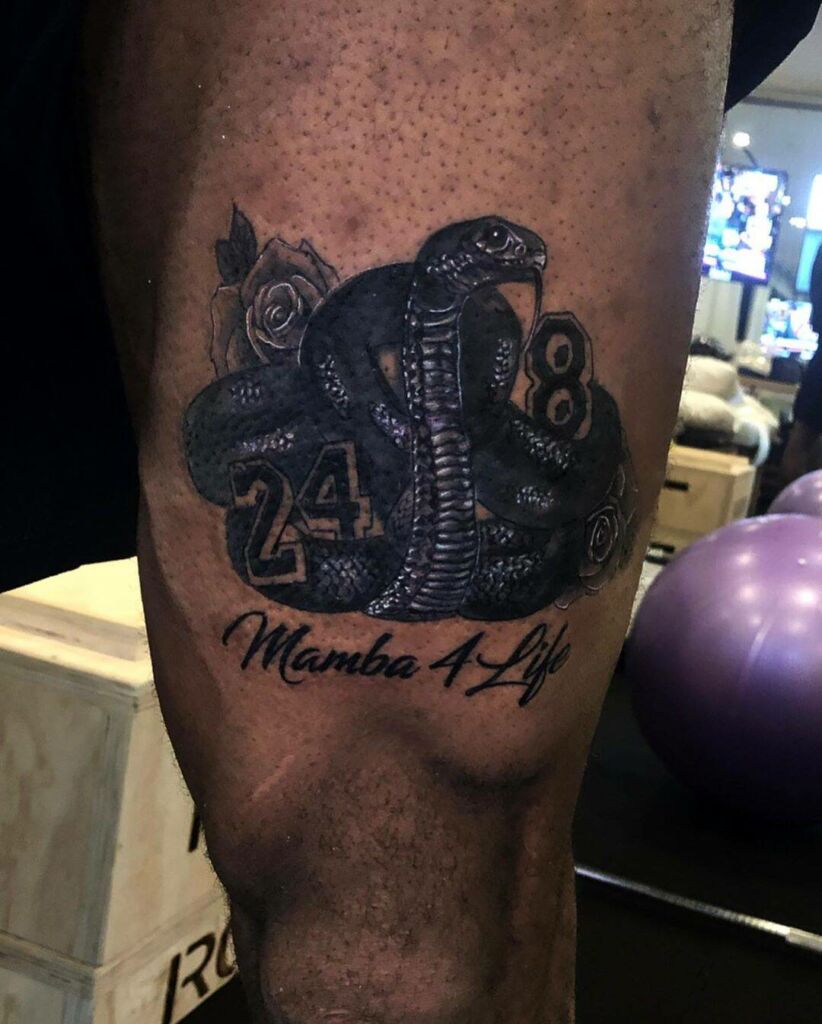 This piece for LeBron James was designed and inked by Vanessa Aurelia, a popular tattoo artist among pro athletes.
#2:  A Laker By Design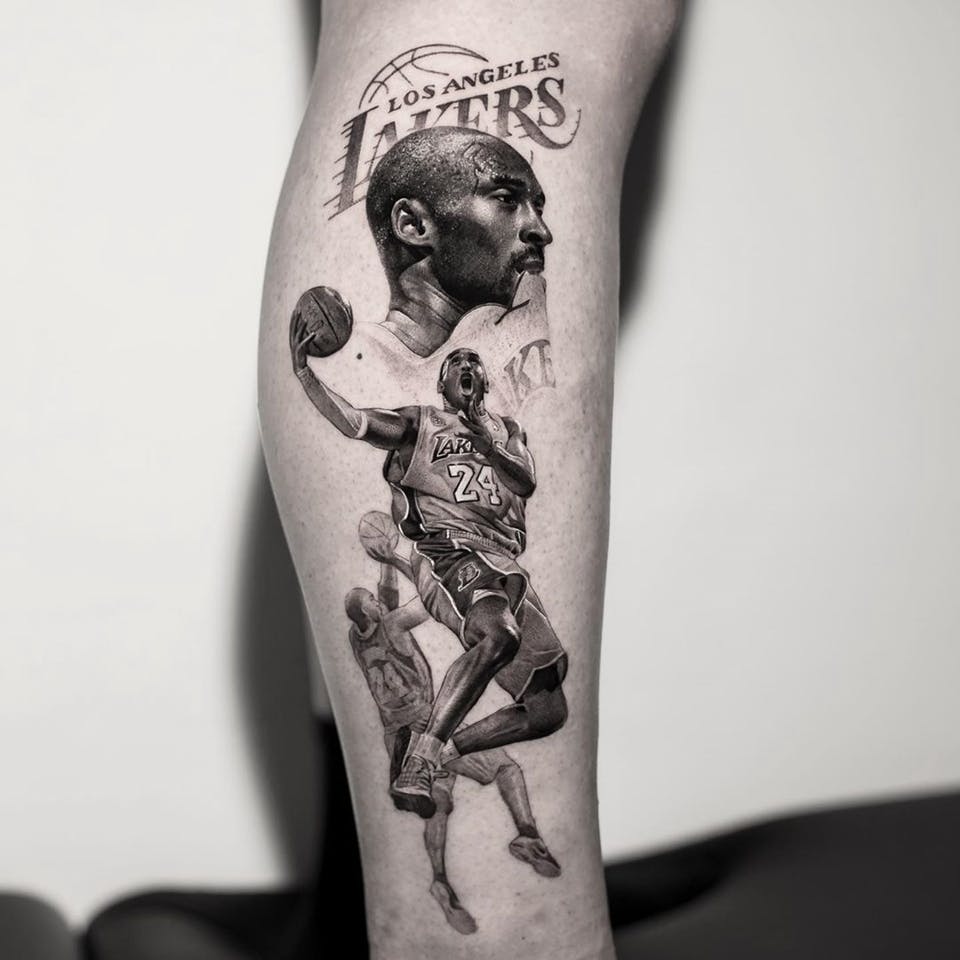 A fan dedication piece inked by Bran.D and Inal Bersekov.
#3:  Champion Swagger
A fan dedication piece inked by Felipe Pinheiro.
#4:  Stepping Off The Court, But Never Away From The Game
A fan tribute designed and inked by Oleg-Tattoo.
#5:  Posterized
A fan dedication inked piece by Steve Butcher.
 #6:  Shining Down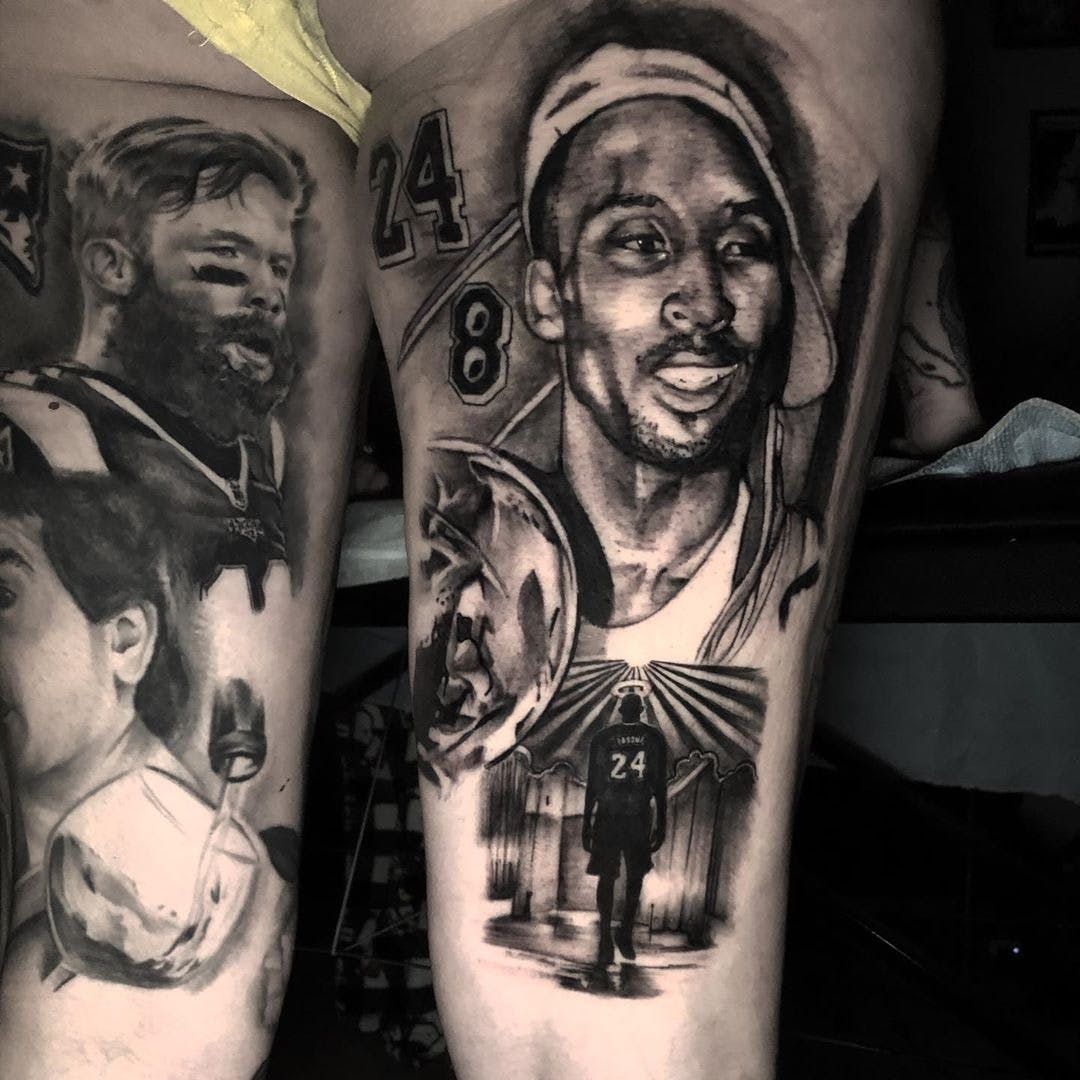 This is another tribute inked by Vanessa Aurelia.
#7:  From The Streets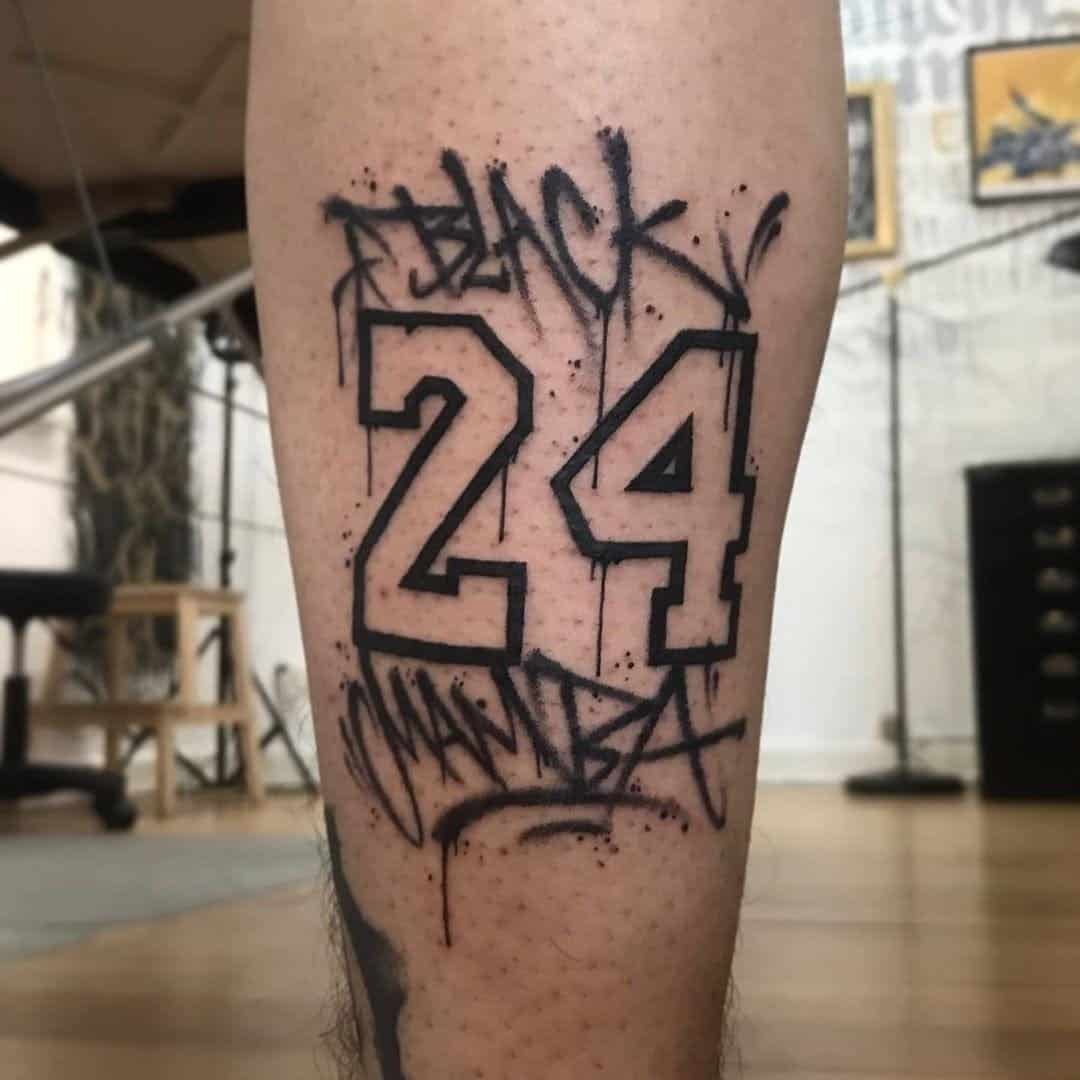 A fan tribute piece inked by Trazy One ONK.
#8:  An Iconic Staple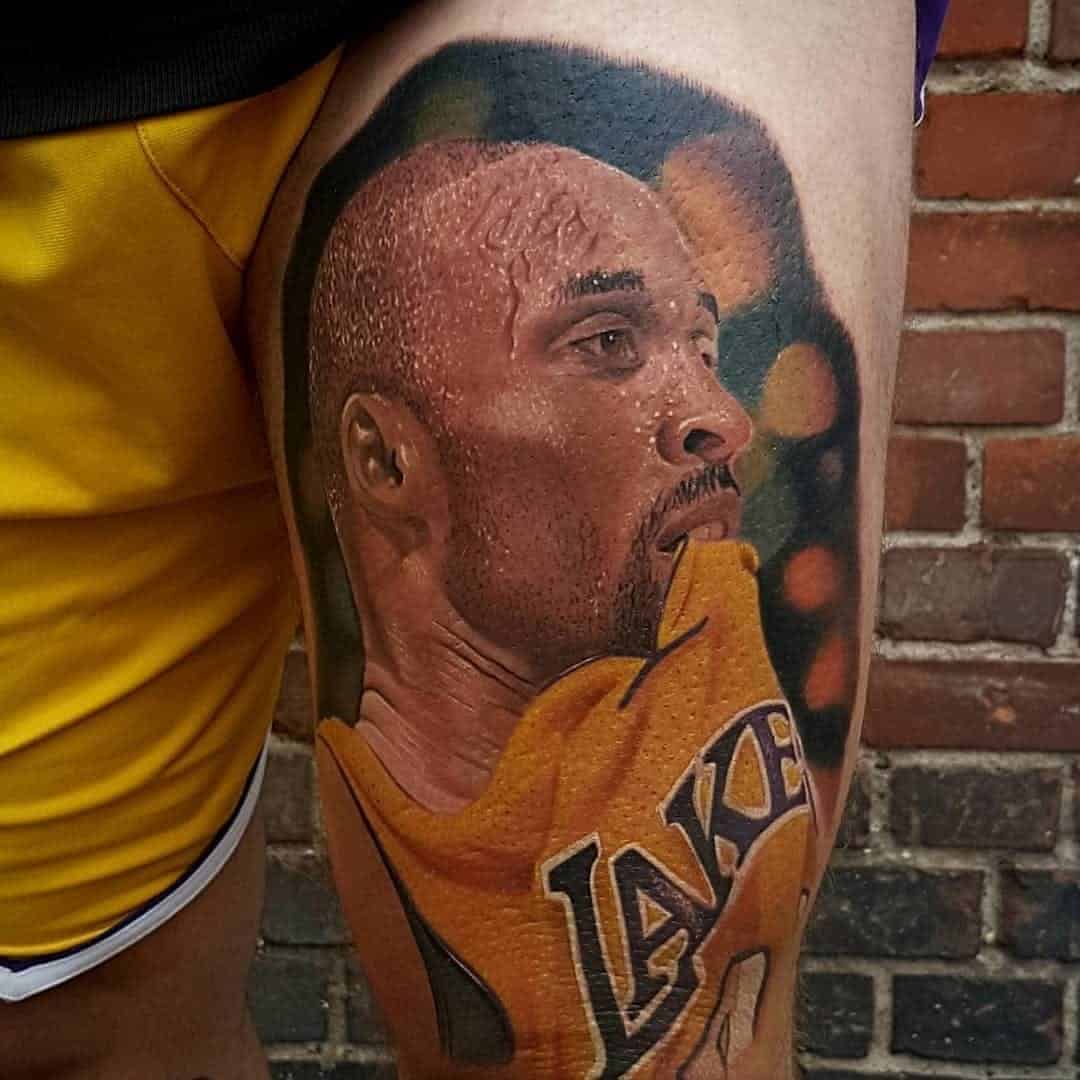 A fan dedication inked by Lukasz Wrzalik.
#9: Mamba Mentality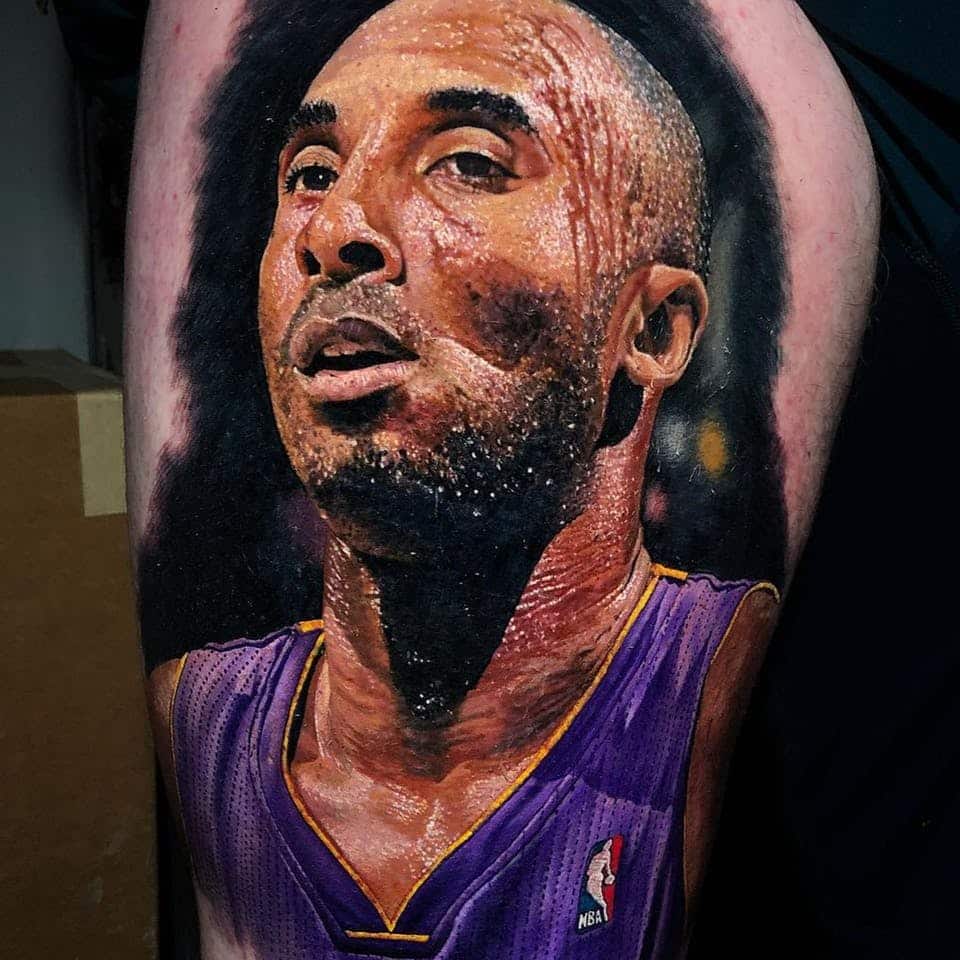 Another beautiful tribute inked by Steve Butcher.
#10: Legend of Los Angeles
Accompanying a portrait of fellow late Los Angeles legend, Nipsey Hussle; designed and inked by Drew Dimas.
#11:  A Sister's Dedication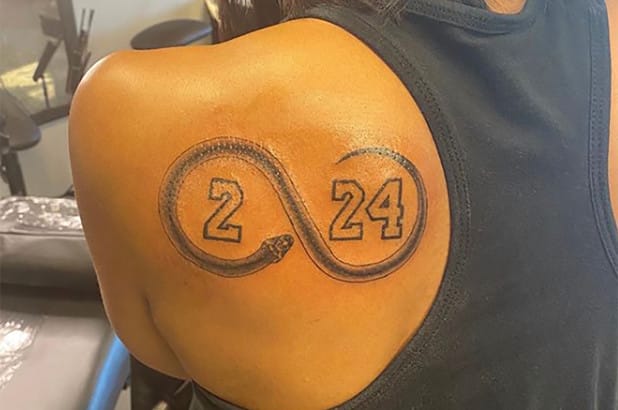 Taking the internet by storm, Kobe Bryant's sister, Sharia Bryant Washington's tribute to her late brother and niece, Gianna, has since be heralded across social media.
#12:  The Game's Personal Tribute
Inked by Sile Sanda, Los Angeles-native star rapper The Game had a sideways 8 tattooed above his eyebrow to signify "FOREVER".
#13:  Lethal Logo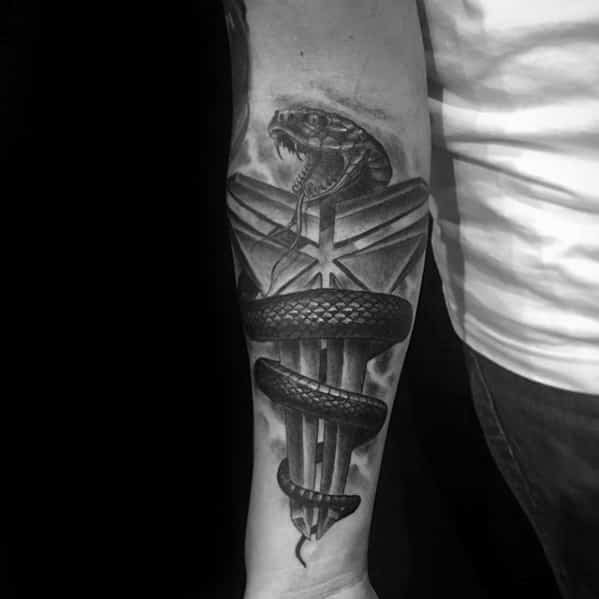 I couldn't find who the artist was on this one, but this is a phenomenal piece of artwork represented by the Kobe Bryant logo and his menacing spirit animal.
#14:  Mamba Out
Another fantastic piece of art with no artist name to be found, the "Mamba Out" 60-point final career moment is captured impeccably by whomever did it.
#15:  A Face To An Icon
The representation of both face and logo of Kobe Bryant, iconically. (Artist unknown)
#16:  Teenage Superstar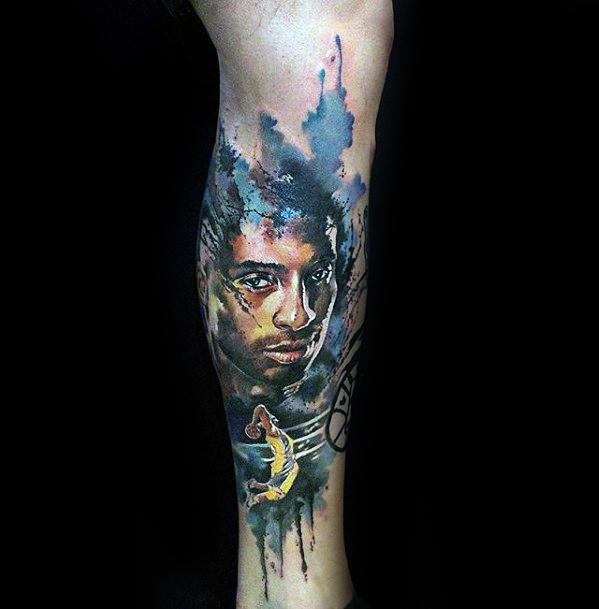 A youthful Kobe Bryant depicted (assuming to be Number 8) above his transition into the role as Number 24. (Artist unknown)
#17:  Under Lakers Lights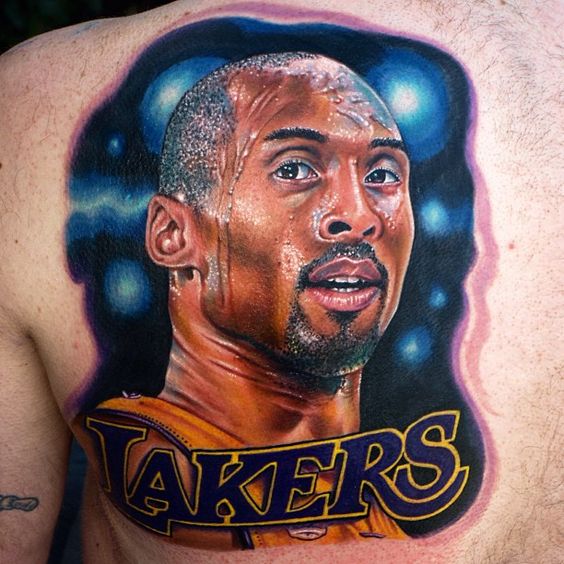 Lifelike artistry captured in this fan dedication piece (artist unknown).
#18:  Anthony Davis' Tribute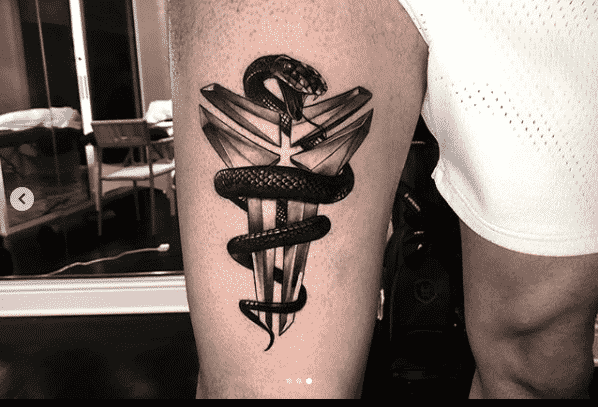 Another depiction of the Kobe Logo and Black Mamba representation, Los Angeles Lakers star forward Anthony Davis turned to Vanessa Aurelia as well for this masterpiece.
#19:  J.R. Smith's Tribute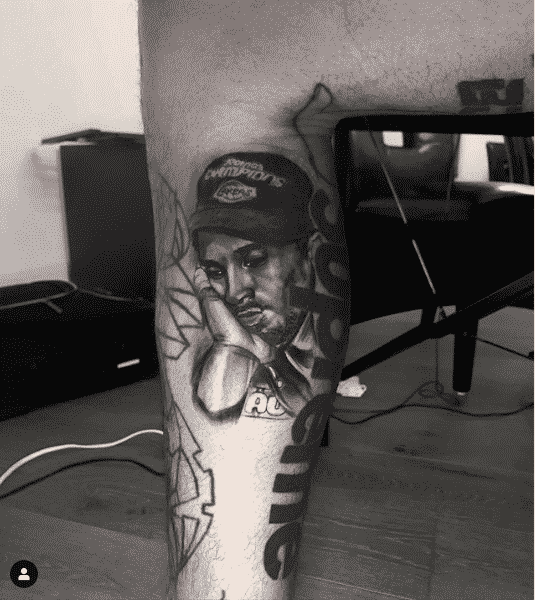 NBA veteran J.R. Smith was another client of Vanessa Aurelia, depicting Kobe's timeless image of gazing into the Larry O'Brien Trophy, sitting in the champion Lakers locker room post-victory.
#20:  Odell Beckham Jr's Tribute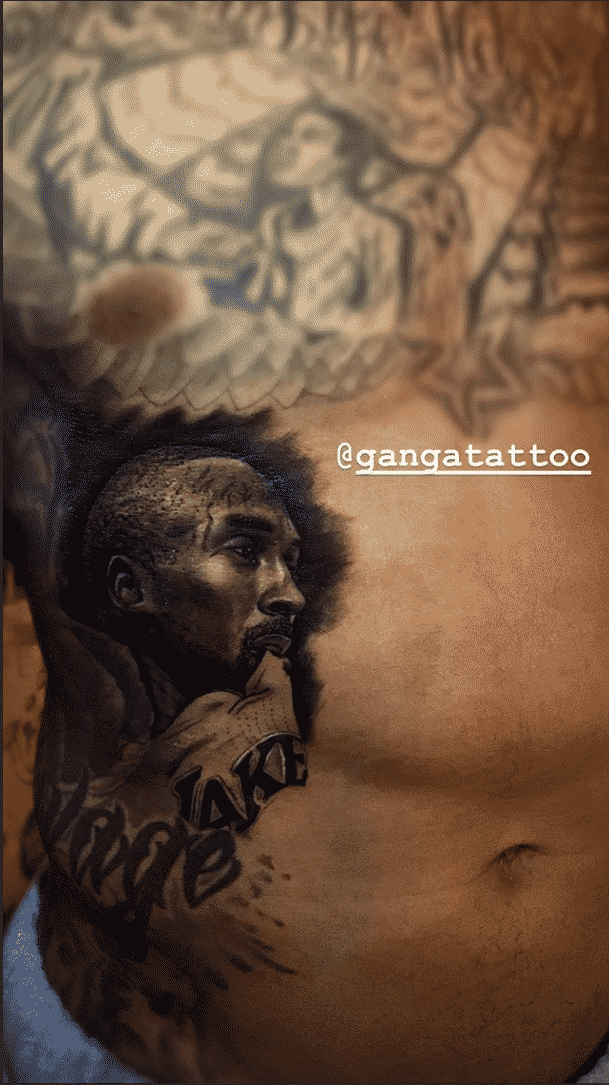 NFL wide receiver Odell Beckham Jr had Ganga Tattoo perform this Kobe dedication piece.
#21:  Playoff Prowess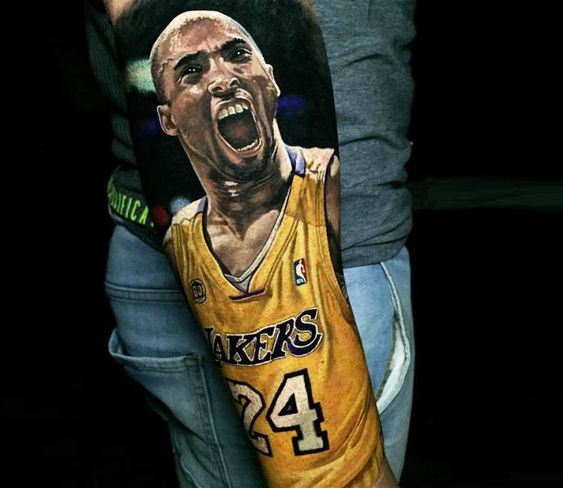 The playoff killer instinct of Kobe Bryant is depicted here by artist Steve Butcher.
#22:  A Winning Will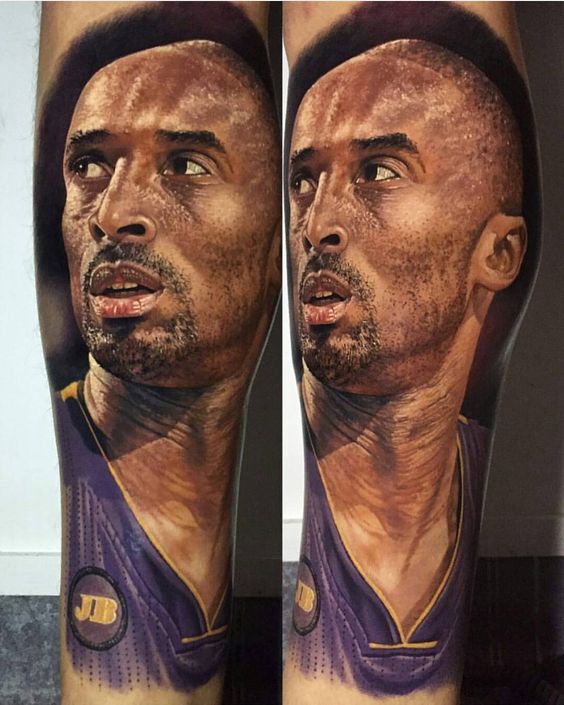 Another beautiful piece of dedication art by Steve Butcher.
#23:  Always Ready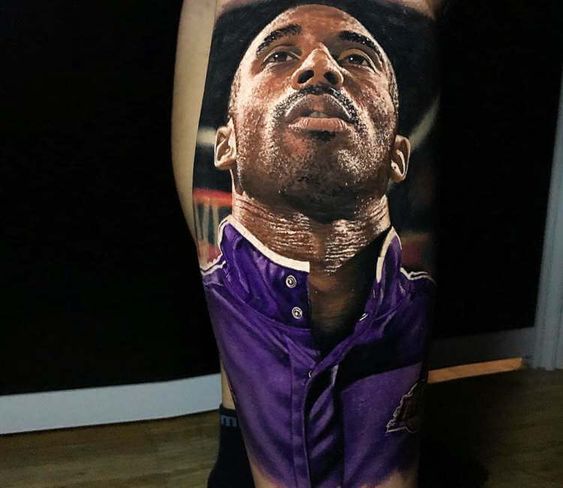 Kobe depicted in his warmups by artist Steve Butcher.
#24:  Satisfaction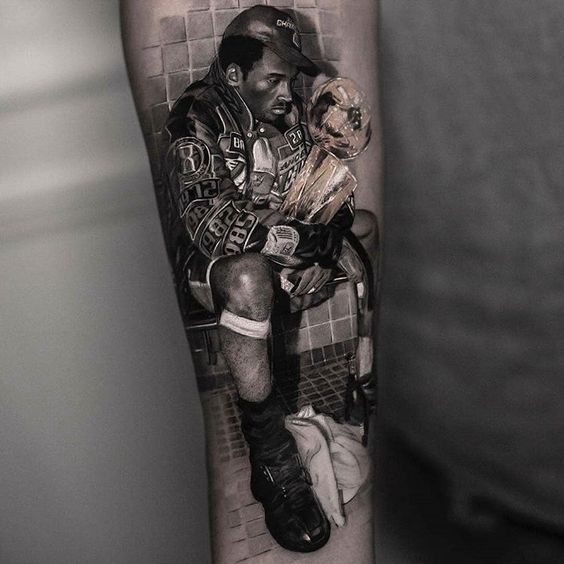 The full image we all remember of Kobe clutching the Larry O'Brien in the Lakers locker room after winning it all. (Artist unknown)