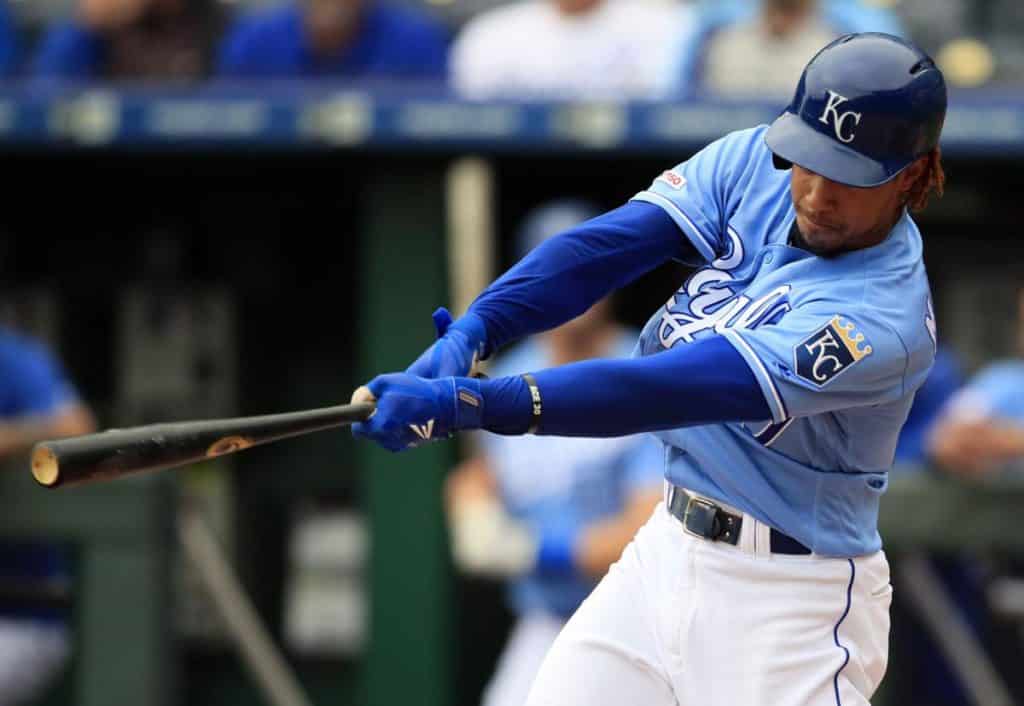 On these coming days where we reflect on and honor those who've died while serving our Nation's Armed Forces, this Memorial Day weekend brings us time together with family and friends for a long weekend of [inebriated] BBQ and baseball! And there's plenty of all of it to go round, so we can start with the baseball before getting started on the extracurricular events at all early.
We've got some really enticing Daily Fantasy storylines for the weekend, including a rematch of the 2018 AL Championship between the Red Sox and Astros. We've also got plenty of bats in some promising places, such as Adalberto Mondesi and the Royals squaring off with the Yankees' recently-bombed-on J.A. Happ, as well as the Orioles coming in to force the Overs bettors via Coors Field with the Rockies. Let's dig in…
Bring Your Bats:  Kansas City Royals vs. J.A. Happ
Recency bias can be a bitch, being that you can just as easily find yourself accusing one of being guilty of it every bit as much as ever being guilty of it yourself. And it stands to be the case of guilt for me personally when it comes to staring down the barrel of the matchup between the Kansas City Royals and the Yankees' J.A. Happ on Saturday morning.
Dating back to his acquisition from the Blue Jays, Happ has had an extremely tumultuous tenure in his current stint with the Yankees, and particularly as of late. The field has shown their cards in terms of stubborn roster loyalty, coming in at nearly 20% ownership on DraftKings in his most recent failed outing against the Orioles on May 20th, which was the sixth-highest among starting pitchers available on that slate (out of 16 available).
Being that he was recently concaved to the rhythm of six earned runs over nine hits, one walk, one Hit-By-Pitch, and merely three strikeouts, I would assume his ownership to come down a bit on this Saturday's slate. But the public is stubborn and depending on where he's priced because of his last doozie, I wouldn't be surprised if we actually saw him increase in ownership slightly given his questionable matchup on paper.
Don't be fooled by these Royals' lack of overall power in the numbers, because that's not how they do most of their damage. They dink and donk you with singles and doubles, setting up for their true overall strength in base-running and speed. The Royals are molly-whopping the entire league as first overall in the Stolen Base category with 135 stolen bases total on the season.
It's hard to determine the makeup of ownership this far in advance, but I would guess that the Royals should come in at a rosterable share despite being featured on what's appearing will be a small early slate that day. Their prices never dwindle too low beneath the $4,000 mark besides Martin Maldonado and some other rotated, bottom-of-the-order guys like Cam Gallagher, and that tends to keep excessive ownership at bay. You know what to do.
Get In Where You Fit In: Astros & Red Sox Stacks
This could get pricey. Coming in as the two most expensive team stacks on DraftKings (with the Yankees and Twins creeping up), stacking Boston and Houston has become more of a chore than a payoff in some of their most recent slates (there's that damned recency bias again).
But in a matchup between David Price and Brad Peacock, I'm not actually quite certain how much I'm looking to play both sides as I happen to be looking to fade them.
It doesn't speak so much to a dislike or an aversion to Astros and Red Sox stacks as it does to the cost you'd be paying for them given other options on the slate that will likely be much cheaper. But if I'm going with a side, it's most definitely going to be Houston.  The problem here is trying to determine how attainable their ceiling is given the circumstances and how it will stack up against public ownership.
Given the latest series again the White Sox coming up lackluster on both sides of the ball along with both sites (FD/DK) rarely cutting prices on these two teams specifically, I have a feeling the Astros pricing will likely be diminished to a point that it's at least satiable enough to roster with other promising stacks that aren't teams cut from a AAA-league cloth. Except the bigger question will be whether or not they can feasibly hit team totals that will be worthy of their expected-to-be lofty salaries.
In all honesty, I would much rather target a more problematic pitcher at a fraction of the ownership, as well as the price tags. The Rockies and Orioles will assuredly be chalk but provide much more upside offensively given the matchup at such costs for you to successfully hit the fantasy totals you'll need to cash out in a memorable manner. These will anchor nicely next to a frugally off-the-radar Diamondbacks/Giants matchup showcasing pitching between Taylor Clarke and Andrew Suarez that could've easily made candidates for the next 'Interesting Hot Garbage' segment found once before in this article series. I would much rather bet the over in that game as opposed to the Red Sox/Astros matchup, and essentially that's how you must think of your fantasy production numbers as well.
Ultimately, barring any fluke pricing, I will be under the field on both sides of this acclaimed newfound rivalry between Boston and Houston. I wish you a safe and profitable Memorial Day weekend, and don't shy away from those 2% outlier stacks.