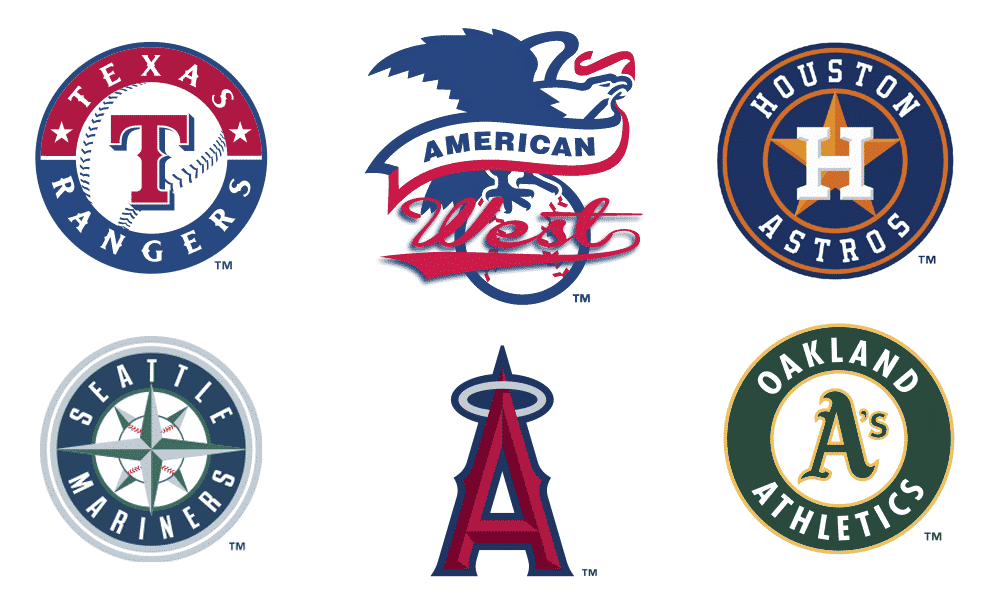 Although I stated the AL Central was the least competitive in baseball, the AL West at least from an odds perspective is twice as uncompetitive. This is Houston's division to give away and I really don't see a scenario where anyone else will be close. Houston should have this division wrapped up by mid season while The Angels are fighting to just get better and not waste the golden years of Mike Trout. The A's have gone from money ball to the long ball, somehow being third in home runs (Khris Davis helps) but lost much of their rotation. Seattle has openly started the rebuild while The Rangers young bats just need more time.
Odds To Win Division
Houston Astros (-800)
Oakland Athletics (+800)
LA Angels (+1000)
Texas Rangers (+8000)
Seattle Mariners (+6000)
It's crazy to think a 97 win team is +800 with Oakland, but that's how dominant The Astros are. The odds are awful, but there's nowhere else to look as there's not much value in a losing bet. Oakland is due for serious regression while The Angels are certainly your if everything goes right type of wager, but The Angels have shown time and time again they can't figure it out despite employing the best player in baseball. Texas is still too young with no pitching, and Seattle is entering year one of a rebuild. It's that simple.
SEE ALSO:
AL East Win Totals & Division Odds
AL Central Win Totals & Division Odds
Houston Astros: 96.5 Wins
In many ways, I feel like casual fans are preparing for this long window of continued Astros' domination through baseball, when in reality I think the window for this team is closing faster they realize. To start, when you're this innovative and have this much success, other teams want your coaches, which has happened to The Astros already. The innovative video crew was picked apart one by one including Mike Elias, hitting coach Dave Hudgens, and Doug White. On the other side, they just aren't going to be able to pay everyone that is coming due for a pay day. Gerrit Cole should finally break the bank this off season, likely his highest offer coming from The Yankees, while Justin Verlander continues to get older. Alex Bregman is making 640k, Cole 500k, Altuve $6 Million, and Carlos Correa at $1 Million. Springer does make 12 but is surely in for a raise in two years as well. For this season, all that should actually help Houston as they should go all in while this window is open. It's a high win total fora  team that doesn't need to press to win the division, and that could be an issue especially with players taking their time, but this team is as good if not better than any other on paper and will get better at the deadline. They also added one of the most overlooked free agents in this class in Michael Brantley, a top five outfielder just a few years ago. I would have liked them to go after A.J Pollock as well, but Reddick is improving Vs. lefties.
Additions: OF Michael Brantley
Departures: OF Marwin Gonzalez, LHP Dallas Keuchel, C Brian McCann, RHP Charlie Morton, DH Evan Gattis
Lineup:
1) George Springer, CF
2) Alex Bregman, 3B
3) Jose Altuve, 2B
4) Carlos Correa, SS
5) Michael Brantley, LF
6) Yuli Gurriel, 1B
7) Josh Reddick, RF
8) Tyler White, DH
9) Robinson Chirinos, C
Rotation and Closer:
Justin Verlander, Gerrit Cole, Wade Miley, Collin McHugh, Brad Peacock, RHP
Closer: Roberto Osuna, RHP
Prediction: Over 96.5 Wins
LA Angels: 83.5 Wins
After back to back 80 win seasons, the shine has warn off a franchise that looked to be on the upward path after adding Shohei Ohtani. Mike Scioscia is gone, replaced by Brad Ausmus who under performed in Detroit, but is well respected around the league. The Angels haven't won a playoff game with Mike Trout, which is a crazy stat that just goes to show you one player can not carry a baseball team. Trout needs to be shown The Angels are committed to winning and bringing in pieces around him, but yet again, they didn't do too much in the off season. Trout is literally getting better every single season, which is a scary proposition for the rest of the league and almost won the MVP again despite missing time with injuries. If the rotation can finally stay healthy and reach just a bit of their potential, they will be able to contend for a wild card spot, but that's been the story for years. If they could work out a buy out with Pujols, it would open up the whole team.
Arrivals: 1B Justin Bour. RHP Trevor Cahill, RHP Matt Harvey
Departures: SP Garrett Richards, SP Matt Shoemaker, OF Chris Young
Lineup:
1) Zack Cozart, 3B
2) Mike Trout, CF
3) Justin Upton, LF
4) Justin Bour, 1B
5) Albert Pujols, DH
6) Andrelton Simmons, SS
7) Kole Calhoun, RF
8) David Fletcher, 2B
9) Jonathan Lucroy, C
Rotation and Closer: 
Tyler Skaggs, Andrew Heaney, Matt Harvey, Trevor Cahill, Jaime Barria
Closer: Cody Allen, RHP
Prediction: Over 83.5 Wins
Oakland A's: 83 Wins
As I stated above, The A's have gone from money ball to the long ball, thanks in part to Khris Davis, Matt Chapman, Matt Olson and co. The issue with this team is going to be its pitching rotation, which is absolutely brutal now that ace Sean Manea is out for most of 2019. Manea was the clubs leader in wins, ERA, strikeouts, and WHIP. Mike Fiers shouldn't be anyones opening day starter but here we are, Daniel Mengden was up and down, Frankie Montas has all the talent in the world while Brett Anderson is underwhelming. This team will likely be in a lot of high scoring affairs, especially early, as they do have an elite bullpen especially on the back end. It's so difficult for this team to compete in a one game scenario for a wild card because their philosophy is built for winning regular season games and series more than one-offs, and it's not every day you see a 97 win team trail the division lead by more than six games. They've regressed and lost a lot, but they've increased their season win total every year since 2015. I think this will look more like the 2015 version of Oakland, however, as they went from 88 wins in 2014 to just 68 that year. Oakland was 26-11 in games started by Trevor Cahill and Edwin Jackson, 31-14 in one run games, went 18-0 against The Tigers, Padres, and Blue Jays, and finally a combined 23-8 against The AL Central.
Arrivals: INF Jurickson Profar, RHP Joakim Soria
Departures: RHP Trevor Cahill, Jeurys Familia, RHP Edwin Jackson, 2B Jed Lowrie
Lineup:
1) Robbie Grossman, LF
2) Matt Chapman, 3B
3) Matt Olson, 1B
4) Khris Davis, DH
5) Stephen Piscotty, RF
6) Jurickson Profar, 2B
7) Ramon Laureano, CF
8) Marcus Semien, SS
9) Nick Hundley, C
Rotation and Closer:
Mike Fiers, Marco Estrada,  Brett Anderson, Daniel Mengden, Frankie Montas
Prediction: Under 83 Wins
Seattle Mariners : 72.5 Wins
Seattle is entering year one of a rebuild, which is a nice way of saying Seattle is openly tanking after GM Jerry Dipoto gutted the roster. Gone are Robinson Cano, Jean Segura, Alex Colome, Nelson Cruz, Edwin Diaz, Cameron Maybin, Juan Nicasio, and ace James Paxton. This team is also front loaded with players ripe to be traded for at the deadline like Edwin Encarnacion, Jay Bruce, and even Dee Gordon. They did bring over Yusei Kikuchi from Japan, who Seattle hopes can replace the success found by The Cardinal's Miles Mikolas, but he's only worked more than 150 innings twice in eight seasons. Dipoto knew they were on the brink of competing and saw the writing on the wall, so he turbo charged the rebuild, it's that simple. Justus Sheffield, who was the return for James Paxton is an ace prospect and Jarred Kelenic was the sixth overall pick last June.
Lineup:
1) Dee Gordon, 2B
2) Mitch Haniger, CF
3) Jay Bruce, RF
4) Edwin Encarnacion, 1B
5) Ryon Healy, 3B
6) Domingo Santana, LF
7) Omar Narvaez, C
8) Daniel Vogelbach, DH
9) Tim Beckham, SS
* CF Mallex Smith will miss Opening Day in Japan with elbow injury, but expected back shortly to hit leadoff, with Haniger moving to RF.
Rotation and Closer:
Marco Gonzales, Yusei Kikuchi, Mike Leake, Wade LeBlanc, Felix Hernandez
Closer: Hunter Strickland, RHP
Prediction: Under 72.5 Wins 
Texas Rangers: 71 Wins
The Rangers are hitting the reset button as they prepare for a new ballpark in 2020. That being said, it doesn't do the team any good to be intentionally bad in hopes of selling tickets to said new ball park, so they're not full on Marlin'ing. When I look at this team from last year, winning 67 games, it's a hard task to see where they get four more wins from, knowing every veteran was pushed out the door for an infusion of prospects. Gone are Adrian Beltre, Robinson Charinos, Bartolo Colon, Yovani Gallardo, and Jurickson Profar. They aren't trying to bring in a ton of talent right now to compensate, but their 1-5 is littered with former top prospects (Andrus, Mazara, Gallo, Odor) and their highest paid player, Sin-Soo Choo. The rotation is much more the issue with Lance LynnMike Minor, and Drew Smyly handling the top end. They'll score runs, but they'll give them right back. Choo is also a prime trade candidate at the deadline, and 3B prospect Patrick Wisdom hit 46 home runs in Triple A. This team could look alot like Oakland last year, and have much more pop than you expect.
Arrivals: Lance Lynn
Departures: 3B Andrian Beltre, C Robinson Chirinos, RHP Bartolo Colon, RHP Doug Fister, LHP Matt Moore, INF Jurickson Profar
Lineup:
1) Delino DeShields, CF
2) Elvis Andrus, SS
3) Shin-Soo Choo, DH
4) Nomar Mazara, RF
5) Asdrubal Cabrera, 3B
6) Joey Gallo, LF
7) Rougned Odor, 2B
8) Ronald Guzman, 1B
9) Jeff Mathis, C
Rotation and closer: 
Mike Minor, Lance Lynn,  Drew Smyly, Edinson Volquez, Shelby Miller
Closer: Jose Leclerc, RHP
Prediction: Over 71 Wins
SEE ALSO:
AL East Win Totals & Division Odds
AL Central Win Totals & Division Odds