According to our trusted leaders at the Sports Gambling Podcast, I'm an 'NFL Draft Insider':
Unfortunately, this is not true. And because it is not true, I am not going to sit here and speculate on who certain teams are going to pick. However, as someone who played the game (check me on twitter @IPlayedD1 if you weren't sure if I played), I do feel at least partially qualified to give my takes on the players in the draft and how they stack up against one another. So, with that said, I present you, Eric Olson's first ever Big Board 1.0
1. Saquon Barkley, 6'0" 233 lbs. Junior, RB, Penn State
What else can I say about Saquon Barkley that hasn't already been said? In my article about Saquon (check it out here) I wrote this:
When looking at the last 15 years of college running backs, no matter how special the prospect, there is a flaw to be found. Simply put, Saquon Barkley has none. He has ideal size, speed, and running style; he has shown versatility as a successful blocker, receiver and kick returner; has succeeded behind an average to below average offensive line and has no injury or character concerns.
Just enjoy these clips: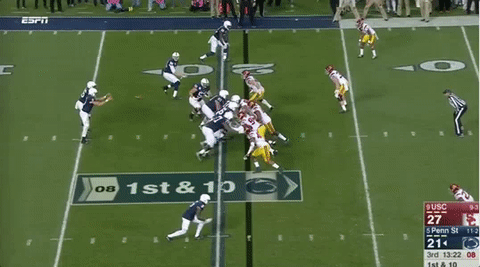 2. Quenton Nelson, 6'5" 325lbs, Junior, G,  Notre Dame
Quenton if you are reading this, please don't file a restraining order, I know I tweet at you a lot but you're just so goddamn good. As my friend Ross Tucker has said: "When I'm sad, I watch Quenton Nelson highlights and I feel better". My thoughts have been well fleshed out on Nelson (check out my article here) but in short, he is the best guard prospect I have ever watched. He toes the line between pure nastiness/aggression and technique, unlike anybody I have ever watched. His college highlight tape looks like my high school highlight tape. The only difference is that he is going against other division 1 defensive lineman and I was going against 6'1" 205 lbs defensive ends named Chad who went to snoody Massachusetts private schools.
Again, just watch and enjoy: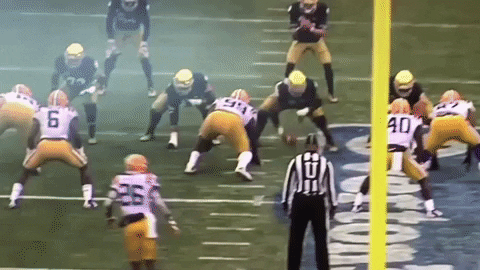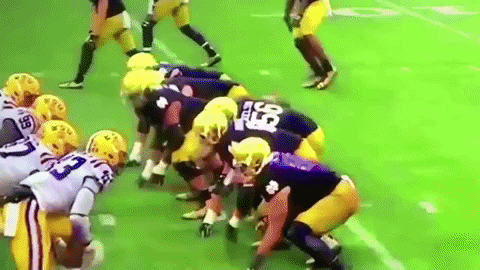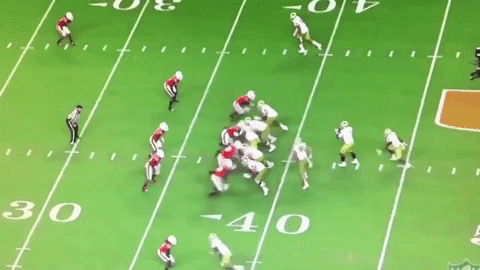 3. Minkah Fitzpatrick, 6'0" 205lbs, Junior, CB/S, Alabama
I am an absolute sucker for anecdotes from college coaches about their players. When you have Nick Saban saying that you are the smartest player he has ever coached, you have my attention. When you watch Fitzpatrick on the film, the phrase that jumps out to me is versatility. There just are not too many players that have the size (6'1" 200lbs) to play safety and the top end speed (4.47 40) to play corner at the next level coming out of college. Combine those physical gifts with elite ball skills:
a willingness to be a physical tackler:
and game-changing versatility:
And what you get is one of the best defensive back prospects in recent memory, who really does not have a glaring flaw.
4. Derwin James, 6'2" 215lbs, r-Sophmore, S, Florida State
Derwin James belongs on the football field in the 1990's playing in an FSU vs U Miami rivalry game. He has some of the most breathtaking plays I have seen a college safety make this side of Ed Reed. Check out this play against Florida:
You just don't see safety's do that to 300+lb tackles very often  ever (terrible kick slide by the RT though, keep your feet apart buddy). James plays with his hair on fire and takes any chance he can get to jack you up. Similar to Fitzpatrick, perhaps his best quality is his versatility as he can be effective as a true safety, slot corner or in a hybrid linebacker role. Additionally, also similar to Fitzpatrick, the coaches at FSU rave about his leadership and character saying things like "When he talks, you listen" and "He is an absolute alpha in the locker room". Here a few more clips of James:
5. Bradley Chubb, 6'4" 275lbs, Senior, DE, NC State
To me, outside of Nelson, Chubb has the highest floor of any player in this draft (am I an NFL Insider yet?). I just don't see a situation in which he isn't at least a solid pro. He racked up an impressive list of accolades during his senior season at NC State: he was named 1st team All-ACC, 1st team All-American, won the Hendricks award for best DE and won the Nagurski award for best defender. He has fantastic size, sitting at 6'4" 276lbs, he tested well (4.65 40 / 36 inch vert / 4.41 shuttle) and produced at an elite level for two seasons in a top conference. Below are some clips of Chubb at NC State, the thing to look for is how balanced of a style he plays with, as he consistently flashes the ability to beat offensive line with either technique, speed or power: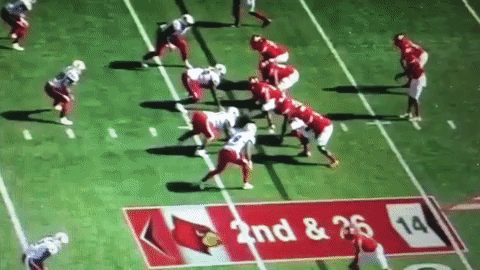 6. Roquon Smith, 6'1" 230lbs, Junior, LB, Georgia
Roquon Smith is an interesting watch on film. When defenders get their hands on him, it usually does not end well for Smith. At only 6'1" 230 lbs, he simply does not have the size or strength to ward off offensive lineman, but thankfully for Smith, OL rarely touch him. He combines elite athleticism with exceptional feel for the game and is a missile going after the ball. Linebacker is one of the positions where I tend to look past physical flaws, as instincts play such a critical role and you can often get away with being undersized (think Bobby Wagner or Luke Kuechley). Because of this, I give Smith the slight edge over Edmunds as his feel for the game is a step above, see below: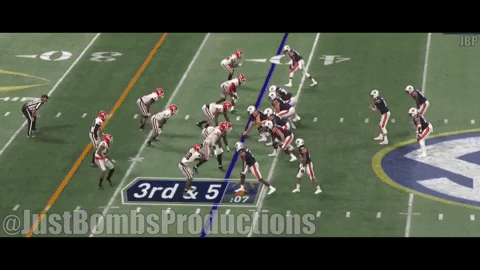 7. Tremaine Edmunds, 6'5" 250 lbs, Junior, LB, Virginia Tech
Physically, there isn't much more you would want out a linebacker prospect than what you get with Edmunds. He is 6'5" 250 lbs and runs a 4.55. Unlike Roquon, Edmunds has the ability to both run around and take on blockers head-on. He can really do anything that would be asked of him at the next level, whether that is rushing the passer, covering in space or playing the run. However, my one knock on Edmunds would be he is one notch below Smith in terms of feel for the game. Too many times last year he got caught cheating and coming downhill too fast. Regardless, Edmunds is a special physical talent and has a chance to be one of the best players in this draft, enjoy these clips: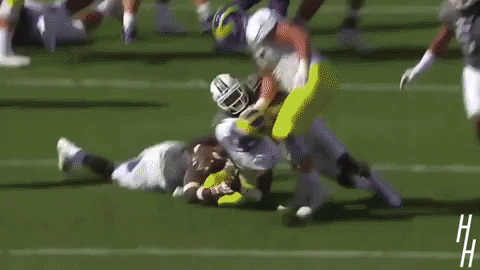 8. Sam Darnold, 6'4" 230lbs, Junior, QB, USC
After the 2016 Rose Bowl, everybody fell in love with Darnold, and rightfully so. He has ideal size, a big, accurate arm, good/great mobility and seemed to have the 'it' factor (I hate myself for writing that) as the nation watched him comeback against PSU and lead USC to a Rose Bowl victory. He was making all the throws, in the most clutch situations. Check out this dime with 1:25 remaining down a score:
However, after shooting up everyone's draft boards, Darnold came back to earth in 2017. He still put up big numbers (4143 yards and 26 touchdowns) but concerns were raised over his decision-making ability as he threw 13 picks and lost 11 fumbles this past season. Darnold is still the favorite to be the first QB taken, but he is not without his flaws, his biggest being that he is turnover prone and has a long wind-up. Also, I'm not sure if you heard, but, Josh Allen is tall, looks good in shorts and has big hands and a monster arm (read more here: https://www.barstoolsports.com/draft_josh_allen/) All joking aside, despite his flaws, Darnold checks nearly all the boxes in what you are looking for an NFL QB and I give the edge to him over Rosen and Allen.
9. Denzel Ward, 5'11" 183 lbs, Junior, CB, OSU
OSU has been absolutely churning out DB's over the last few years, including last years defensive rookie of the year Marshon Lattimore, and Denzel Ward is next in line. Despite only starting for one season, Ward has been one of the fastest risers in this year's draft, being lauded as the best pure coverage corner in this years draft. As my close personal friend Mike Mayock would say, Ward has those coveted 'oily hips' (okay, now I'm definitely an insider) and his best trait is his ability to mirror receivers for the duration of a play. Ward also had one of the more impressive combine performances this year, running a sub 4.4 40 and jumping nearly 40 inches. The biggest knock on Ward is his slight frame and the problems he may have going against bigger receivers at the next level. Despite this, in the current day pass-happy NFL, Ward should be a starting corner in the league for a number of years.
10. Josh Rosen, 6'4" 215lbs, Junior, QB, UCLA
Too smart – don't draft.
Great release though.