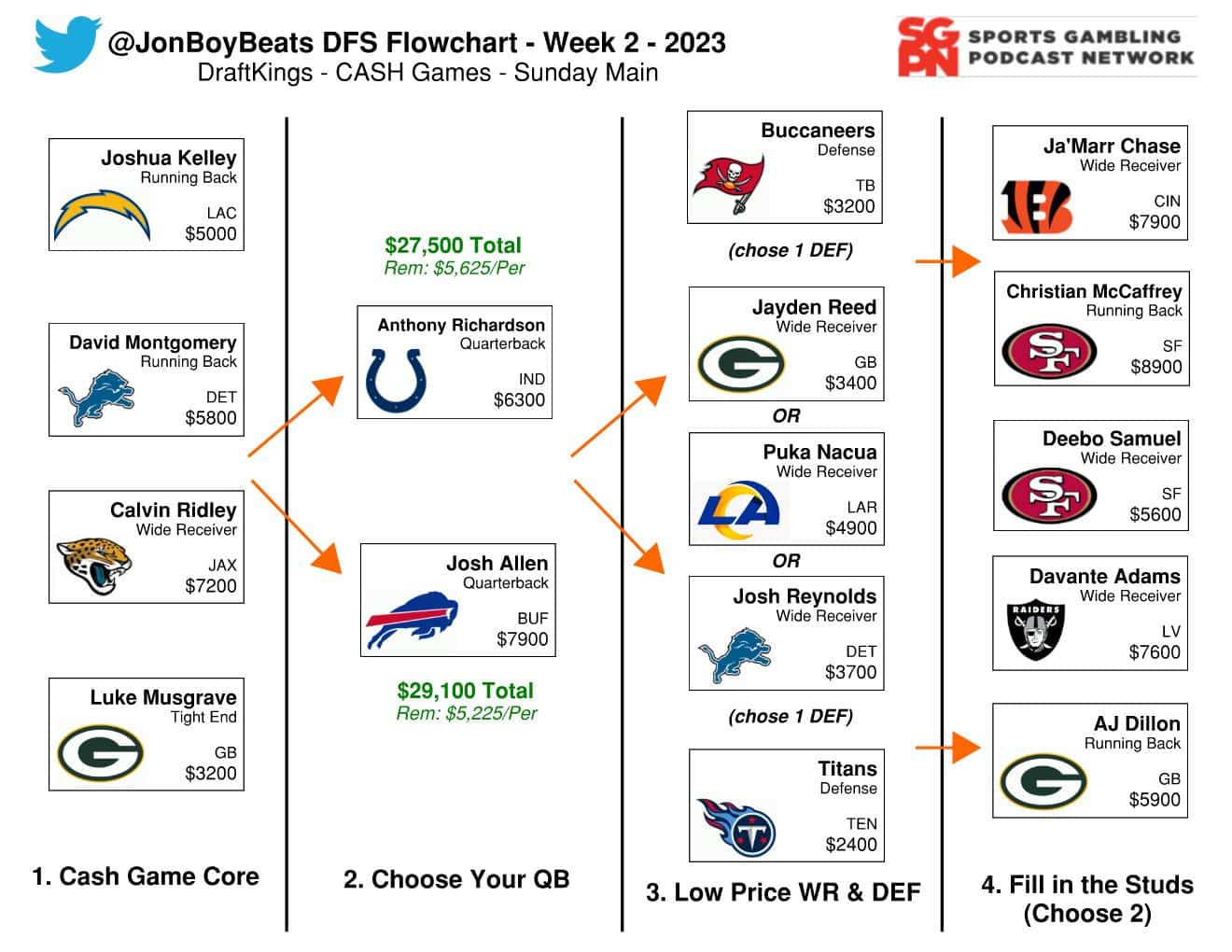 Jon Jackson hosts the Week 2 Episode of The Flowchart Show on SGPN to help you win big on DraftKings. He reviews the general slate landscape this week and why there is some important Cheap RB decisions to be made.
For cash games, the decision point between Josh Allen and Anthony Richardson is a crucial one. This decides whether you can fit another stud in your lineup or if you have to settle in the mid-tier. He also addresses some of the cash plays from last week and how we can use them to help inform our future decisions.
NFL Week 2 Stacks for Every Game on SGPN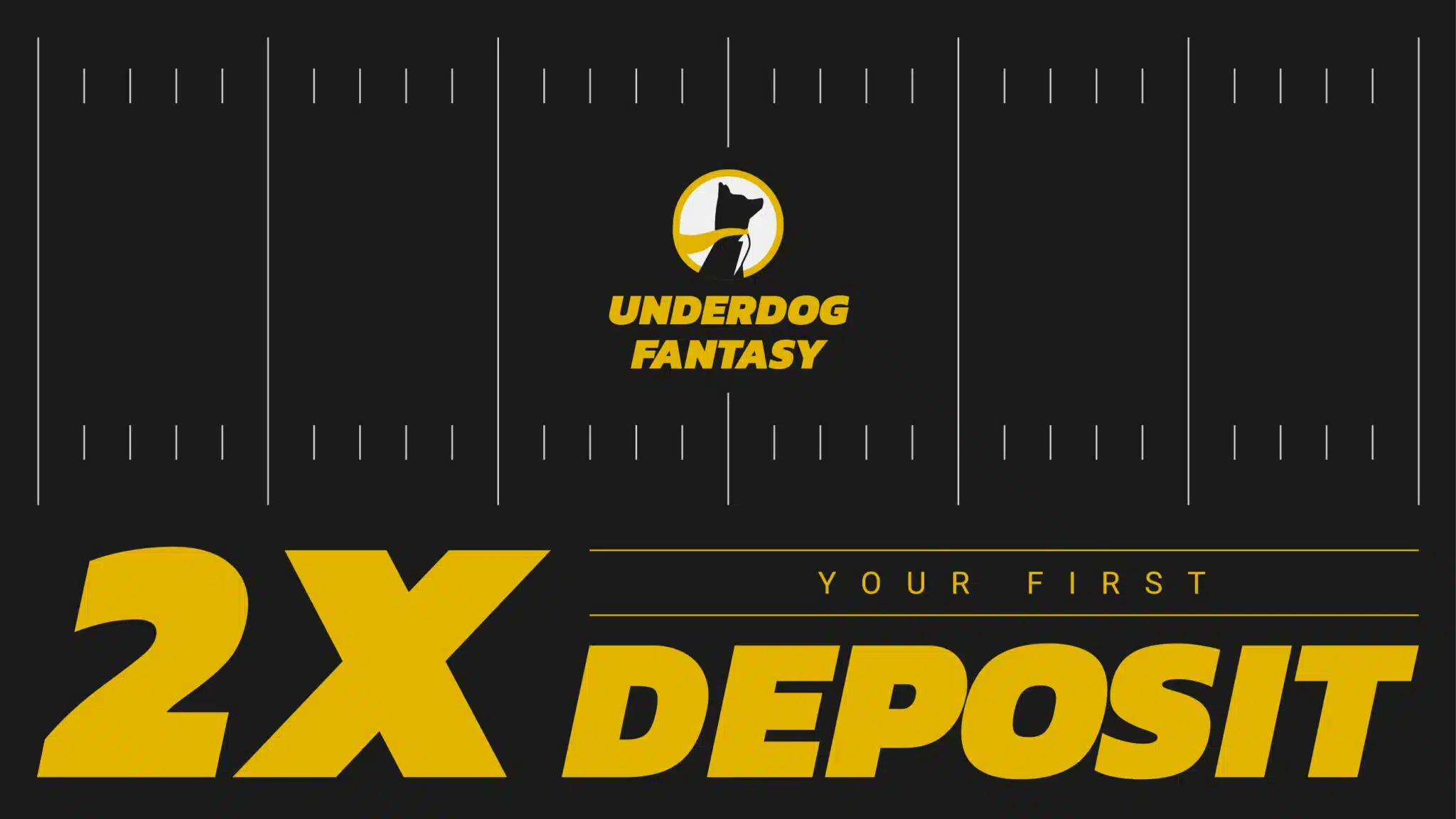 Week 1 – The Cheap RB Decision | The NFL Flowchart Show (Ep. 2)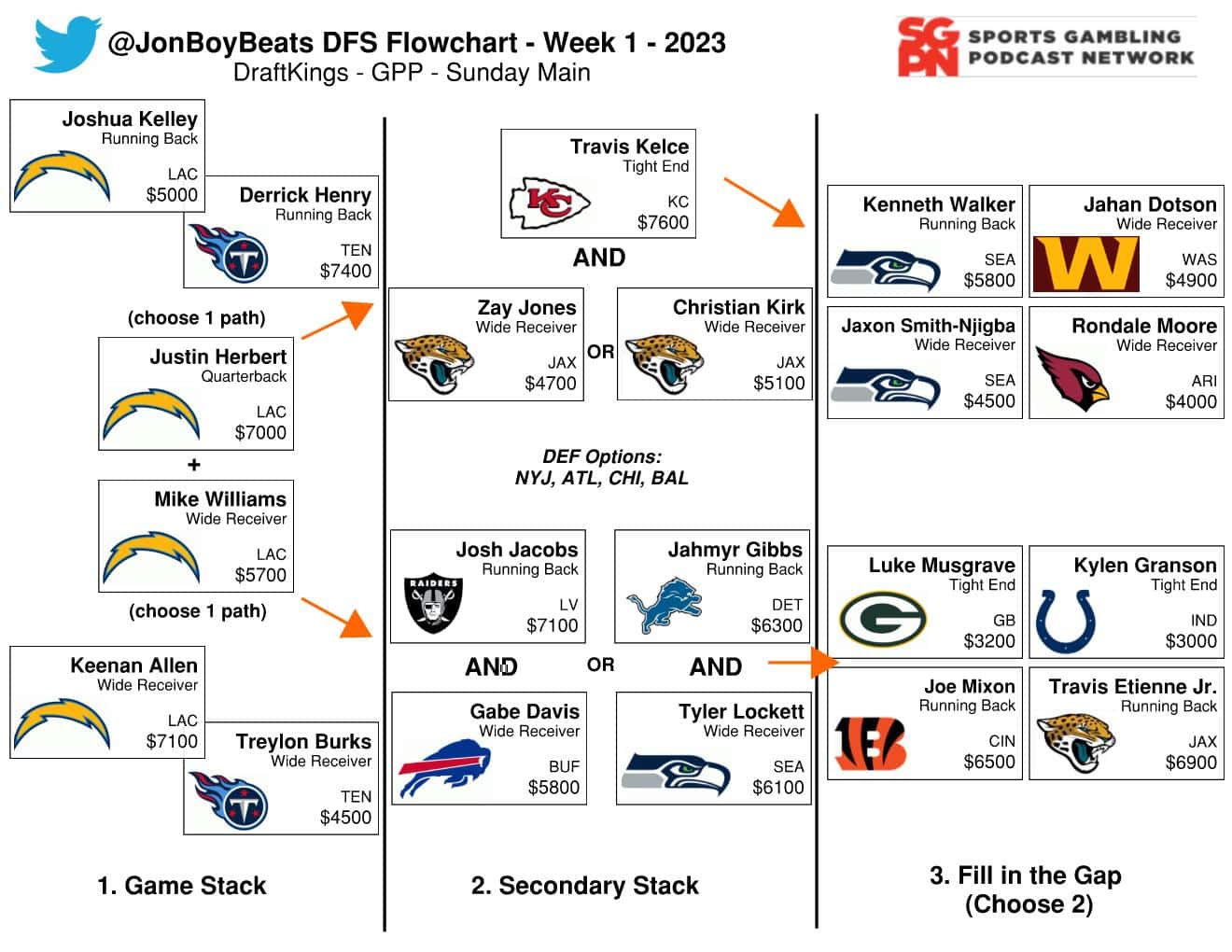 For GPP Tournaments, he talks about the potential for the Chargers/Titans game to be high-scoring, led by the Titans pass funnel defense. He also highlights some of the best secondary stack game environment bets. Finally, he addresses how to fit in the last critical piece to your lineups. This high-scoring game will be crucial for winning in Week 2 on DraftKings and will anchor the flowchart this week.
Make sure to tune in to the live show in future weeks to get The Flowchart content as early as possible! There is no better home for DraftKings picks and advice than the NFL DFS Flowchart from the one and only Jon Jackson.  NFL Week 2 is a great time to experience success with the DFS Flowchart.