Welcome to Week 2! With Week 1 in the books, it's time to start building those Week 2 DFS stacks. Last week, the Tua Tagovailoa to Tyreek Hill stack with the Austin Ekeler bring-back took down the million-dollar first-place prize in the DraftKings millionaire maker contest. A key part of that, whether you are shooting for the millionaire maker or playing against your buddies in a cash game, is hitting the right in-game stacks.
CHECK OUT SOME WEEK 2 NFL PICKS AS WELL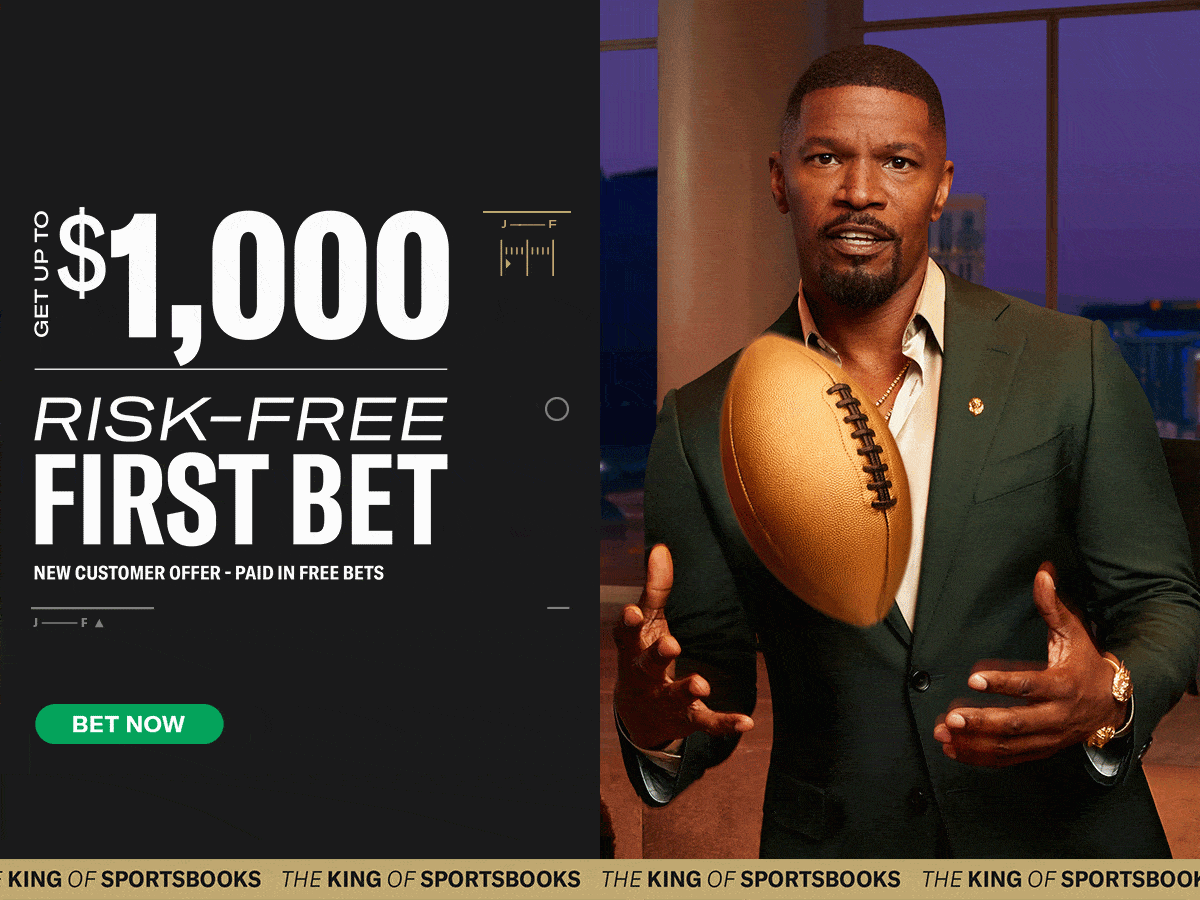 NFL Week 2 DFS Stacks: One DraftKings Stack for Each  Game
Sunday's NFL slate kicks off with eight games in the 1:00 PM ET slot. The Kansas City Chiefs head to Jacksonville to take on the Jaguars with a Juicy O/U of 51. The Seattle Seahawks take on the Detroit Lions, where the total sits at 47.5.
The Baltimore Ravens take on the Cincinnati Bengals, who are primed for a recovery in Week 2 after a sluggish Week 1 game. The afternoon finishes out with four more games, including the Dallas Cowboys, who take on Zach Wilson at home after scoring 37.00 DFS points on Sunday Night Football against the other New York Team last week.
Stacks are key to success on DraftKings, and identifying who the top and best-priced stacks are each week is a challenge, but Week 2 has lots of juicy choices to pivot to.
Bears at Buccaneers: O/U 40.5
Justin Fields ($7,600), Rachaad White ($5,500)
The running game is the target in this one. Last week, Aaron Jones ran all over the Chicago Bears, averaging 4.6 yards per carry and catching two passes for 86 yards before leaving the game with an injury. White was less than impressive against a tougher Vikings defense.
However, the numbers show that White is the main back in Tampa Bay. White was on the field for 79% of the Buccaneers' snaps and got 17 carries to Sean Tucker's five. White also caught both passes thrown his way, and as Aaron Jones proved, that can quickly turn into a big play against this subpar Bears defense.
On the other side of the field, Justin Fields had a letdown day from a fishing standpoint, which, not surprisingly, didn't work well for the Bears in a big loss to the Packers. The coaching staff realized early in 2022 that Justin Fields needed to run more for this team to have a good chance to win. Hopefully, they'll have more designed runs for Fields in Week 2. Fields not only has game-breaking running ability, but he threw the ball 37 times in Week 1. Everyone saw last year the high ceiling for Fields, and Week 2 might be the big breakout week.
Packers at Falcons O/U 40.5
Jordan Love ($5,500), Luke Musgrave ($3,200)
Last week, Hayden Hurst was the star of the Panthers' offense in a weak showing by the Carolina Panthers against the Atlanta Falcons. Hurst caught five passes for 41 yards and a touchdown. Jordan Love looked the part of the next Green Bay Packers star quarterback in his first start as the full-time quarterback. He went 15/27 for 245 yards with three touchdowns and only getting sacked one time by the Chicago Bears.
Luke Musgrave was targeted four times by Jordan Love and caught three passes for 50 yards. He was the second-leading receiver on the team. Late in the game, Love hit a wide-open Musgrave streaking down the field. Musgrave made the catch for 37 yards but tripped up and fell at the 4-yard line before making it to the end zone. With receivers Christian Watson and Romeo Doubs both questionable this week, Love may look to his young tight end even more in Week 2.
Raiders at Bills O/U 46.5
Josh Allen ($7,900), Stefon Diggs ($8,000)
There is no need to overthink this one. Sometimes, the obvious stacks work out just fine. See Tua to Tyreek from last week. The Buffalo Bills got thoroughly embarrassed by Zach Wilson on Monday night in front of the entire world. If anyone will have a get-right game this week, it's this duo right here.
This duo proved lethal time and time again in 2022, with Diggs having three games of 10 or more receptions and breaking the 100-yard receiving mark on seven different occasions. Week 2, fittingly, was a high week for the duo as Allen went 26/38 for 317 yards and tossed four touchdown passes.
Three of those touchdowns were to his favorite target, Diggs, who caught 12 passes on 15 targets for 148 yards. The Raiders are coming off an underdog win in a tough grind-it-out game with a division rival and are the prime target for a revenge game from Allen and Diggs.
Allen and Diggs are one of the top-priced DFS stacks over on DraftKings, but with a soft Week 2 opponent, they are worth it.
Ravens at Bengals O/U 46.5
Joe Burrow ($6,900), Tee Higgins ($6,400)
Talk about needing a revenge game. The Cincinnati Bengals offense just forgot to show up in Week 1 in a lethargic performance against the Cleveland Browns. For Week 2, it's another divisional matchup against the Baltimore Ravens. In two of the three matchups against the Ravens in 2022, Burrow finished as a top-eight quarterback on the week. In the two matchups in 2021, Burrow threw for 416 and 525 yards, respectively.
Tee Higgins will be the less popular stack, with Ja'Marr Chase also being on the squad. In Week 1, Higgins was targeted eight times but caught zero passes. Last year, in Week 1, Higgins only caught two passes, and in Week 2, he was targeted ten times. When Joe Burrow went off against the Ravens in those two massive yards games, Higgins was a key part of that. He was targeted 15 and 13 times, catching almost 200 yards in their Week 16 matchup.
Look for Burrow and Higgins to bounce back this week as they battle to reclaim the top spot in the AFC North and reassert themselves among the well-priced and explosive DFS stacks on DraftKings.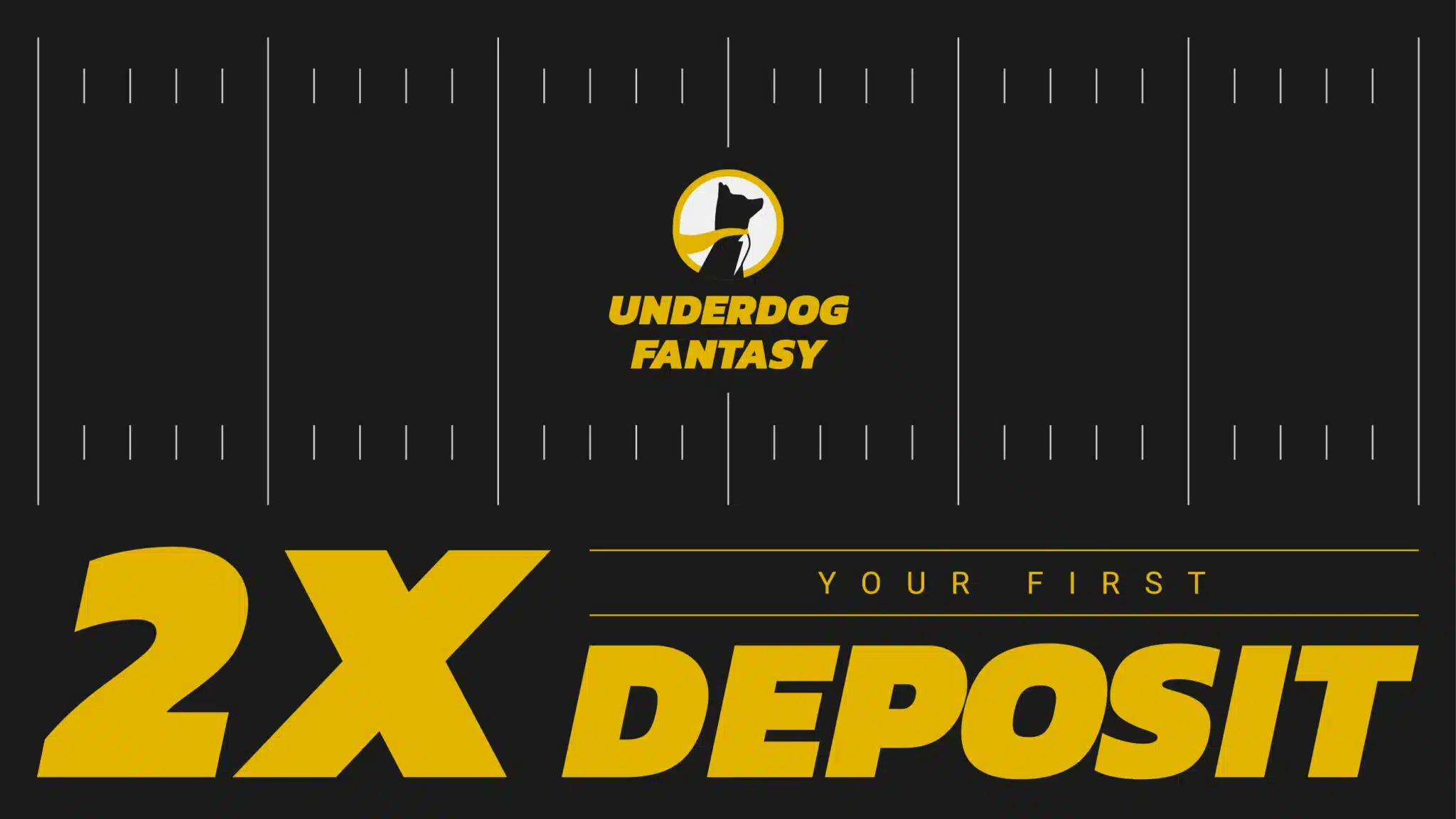 Seahawks at Lions O/U 47.5
Jared Goff ($6,200), Jahmyr Gibbs ($6,300), DK Metcalf ($7,000)
This game has the second-highest over/under total on Sunday's main slate and could produce fireworks. The Lions' offense showed up last Thursday night and shocked the Super Bowl Champion Chiefs. Quarterback Jared Goff threw for 253 yards and a touchdown.
Jayhmr Gibbs looked great on his opportunities, but the Lions eased him into the game. If the Lions fully incorporate Gibbs' explosive playmaking into the Week 2 game plan, Gibbs can break out huge for fantasy football. Stacking Goff with Gibbs opens up the passing game work and Gibbs's ability to break a big one on a simple running back screen.
This is a great game to bring this stack back on the other side. Assuming Goff, Gibbs, and the Lions strike early and often. The Seahawks will need to be able to answer that. Last season, DK Metcalf was Geno Smith's favorite red zone target. Metcalf was second only to Justin Jefferson for targets in the red zone with 27. If this game turns into a shootout as it should, look for all three of these players to turn in a big game for your Week 2 DFS stack.
Triple stacks are always fun on DraftKings, and this Week 2 matchup has all the makeup of a shootout with two top offenses going head to head.
Colts at Texans O/U 39
Anthony Richardson ($6,300), Michael Pittman ($6,300)
This game is a battle of early first-round draft picks at quarterback. That means neither of these teams were very good in 2022, and both defenses looked a little suspect in Week 1. Anthony Richardson showed the league his ability to run the ball, and he was the most effective runner on the team in Week 1 with ten carries for 40 yards.
Richardson also showed his ability to throw the ball, and star wide receiver Michael Pittman was quickly his favorite target. Richardson targeted Pittman 11 times, with Pittman making eight catches for 97 yards and a touchdown.
Against a Texas defense that allowed rookie Zay Flowers to get loose for nine catches and 78 yards, the Richardson to Pittman connection, in addition to Richardson's rushing, should provide for a high upside in Week 2 DFS.
Chiefs at Jaguars O/U 51
Trevor Lawrence ($6,700), Zay Jones ($4,700)
In the game with the highest over-under on Sunday's main slate, there are a lot of opportunities to build a stack. The Jaguars looked great offensively in their defeat of the Indianapolis Colts, with Calvin Ridley looking like he hadn't missed a single day of football. Quarterback Trevor Lawrence continues to look like one of the best young prospects we've seen in the NFL in a while, throwing for 241 yards and a touchdown.
With all the attention on the Chiefs' side of the ball and with Ridley and Kirk as the top two receivers on the team, let's focus on a guy who is the definition of a week-winner in this stack. Zay Jones can break a slate and take down that big GPP contest for you.
In Week 15 last year, Jones went off against the Dallas Cowboys with six catches for 109 yards and three touchdowns. Flowers was a top-four fantasy football wide receiver on three different occasions in 2022 and could be the sneaky stack you need in Sunday's most appealing DFS game.
Usually, you do not want to overreact to Week 1 production in Week 2, but Zay Jones could be the exception at his DraftKings price point, especially when he stacks so well with Trevor Lawrence for DFS gold.
Chargers at Titans O/U 45
Derrick Henry ($7,400), Joshua Kelly ($5,000)
It is another game with some appealing stacks and a high-flying offense in the Los Angeles Chargers. However, for this game, we are going to look at the ground game. Derrick Henry wasn't on the field quite as much as everyone expected in Week 1, and the coaching staff should make adjustments to that for Week 2.
This Chargers defense gave up over 500 yards of offense to the Miami Dolphins last week. While most of that was through the air, the Titans will prefer to attack the Chargers on the ground, and everyone knows what happens if Derrick Henry gets going.
On the other side of the ball, the Chargers rushed for over 200 yards last week, with Austin Ekeler getting 117 and Joshua Kelly grabbing 91 of those yards. Ekeler was also used in the passing game, where he caught four passes for 47 yards. Ekeler is now questionable for Week 2 with an ankle injury. If Ekeler doesn't play, that makes Kelly an even more appealing option. Even if Ekeler does play, Kelly has already proven he can be a good option side by side with Ekeler.
Giants at Cardinals O/U 40
Daniel Jones ($6,000), Darren Waller ($5,500)
The only team in the NFL that hasn't scored a single point in 2023 is the New York Football Giants. What better place to go to get right than to face the Arizona Cardinals? The Cardinals have all but built a statue for USC star quarterback Caleb Williams. The front office has made it pretty clear they aren't here to win games, and while their Week 1 effort was valiant, the Giants will be ready to prove their embarrassing Sunday Night Football loss was a fluke.
Daniel Jones has shown his ability to score DFS points both on the ground and through the air in the same game. Last year, in Week 17, Jones ran for 91 yards and two touchdowns while also throwing for 177 yards and two touchdowns. In Week 7, he ran for 107 yards and a touchdown while throwing for 202 yards and an additional touchdown.
Darren Waller was brought in to be a focal point in this passing offense. The 6'6, 238-pound target is a sure-handed pass catcher. Waller missed a lot of time in 2022 due to injury, but in 2021, he showed his big-game ability. Against the Baltimore Ravens, Waller had a 10-reception game for 105 yards, and he has three career games with over 13 receptions.
Let us all remember Mark Glowinski. The worst offensive lineman to ever wear the white and blue. @KramerCentric pic.twitter.com/9lpDuBV7Kd

— Sports Gambling Podcast ™ (@GamblingPodcast) September 12, 2023
49ers at Rams O/U 45
Brock Purdy ($5,700), Deebo Samuel ($5,600)
The San Francisco 49ers have beaten the Los Angeles Rams in eight of the last nine matchups between the teams. For whatever reason, Kyle Shanahan has Sean McVay's number. Brock Purdy has looked the part so far as the star quarterback for the 49ers. Purdy is the only quarterback in NFL history to win each of his first six starts and throw at least two touchdown passes in each game.
Last week, Brandon Aiyuk was the beneficiary of Purdy's passing game. This week, let's look at Deebo Samuel, who last year against the Rams caught seven passes for 115 yards and a touchdown and, in two of his last three games against the Rams, has rushed for 35 or more yards. Deebo brings you top-tier talent at mid-tier pricing on DraftKings, and he could be a true DFS winner as the NFL season moves into Week 2.
Jets at Cowboys O/U 38.5
Dak Prescott ($6,600), Jake Ferguson ($3,300)
Dak Prescott didn't need to do much on Sunday night after his defense stepped up early, and the Cowboys jumped out to a quick lead. This tough New York Jets defense will make him work for it. That should be good for his top tight-end target, Jake Ferguson.
Ferguson was targeted seven times in last week's game but only came down with two catches. If the Jets are pressuring Prescott and force him to dump it off early, they'll make his tight end the perfect target.
Dak loves his tight ends, and he should always be a target among the stacks, especially here in Week 2 on DraftKings, with Ferguson being well below the top price points.
Commanders at Broncos O/U 39
Javonte Williams ($5,600), Brian Robinson Jr. ($5,200)
Last week, the Washington Commanders gave up almost 100 yards on the ground to a subpar Arizona Cardinals offense. Javonte Williams showed a lot of promise in his first game back from his injury. Williams carried the ball 13 times for an average of 4.0 yards per carry and broke an 11-yard run. Williams was also targeted six times, catching four passes in the game.
On the other side of the field, Antonio Gibson likely fumbled his way into the doghouse, opening up the chance for Brian Robinson Jr. to be the lead man. Robinson got 19 attempts for 59 yards and was targeted twice out of the backfield. This game could turn into a slugfest with the running attacks taking over. Each running back has the chance to visit the end zone multiple times.
Scoring big with some mid-tier price-point running backs can help your squad. DraftKings and DFS wins are all about finding value, and a running back stack in Week 2 will be one of the more unique stacks that can help you top your NFL contest.