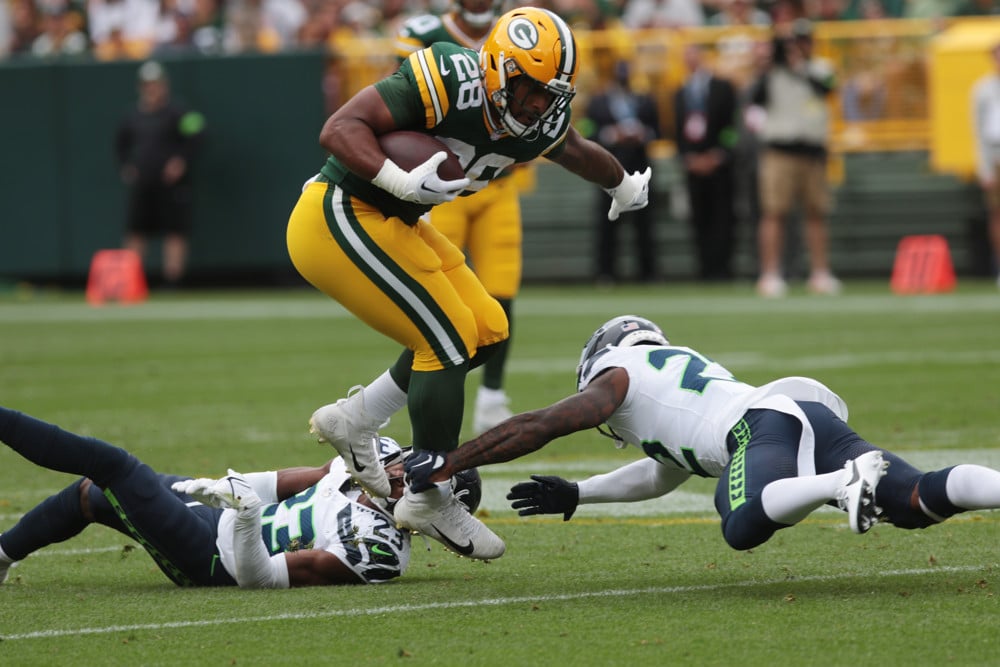 The opening week of the NFL season brings with it a fresh slate of opportunities. Fantasy football Week 1 is finally here. It's crucial to identify those hidden gems and potential flex plays who can make a significant impact on your fantasy squad. While yardage and receptions are essential, touchdown opportunities can often be the key differentiator.
In this article, we delve into end zone opportunities, exploring players whose roles near the goal line could prove invaluable. We'll uncover running backs who thrive on short-yardage carries, wide receivers with a knack for finding paydirt, and the strategies and insights that will help you make informed decisions in Week 1.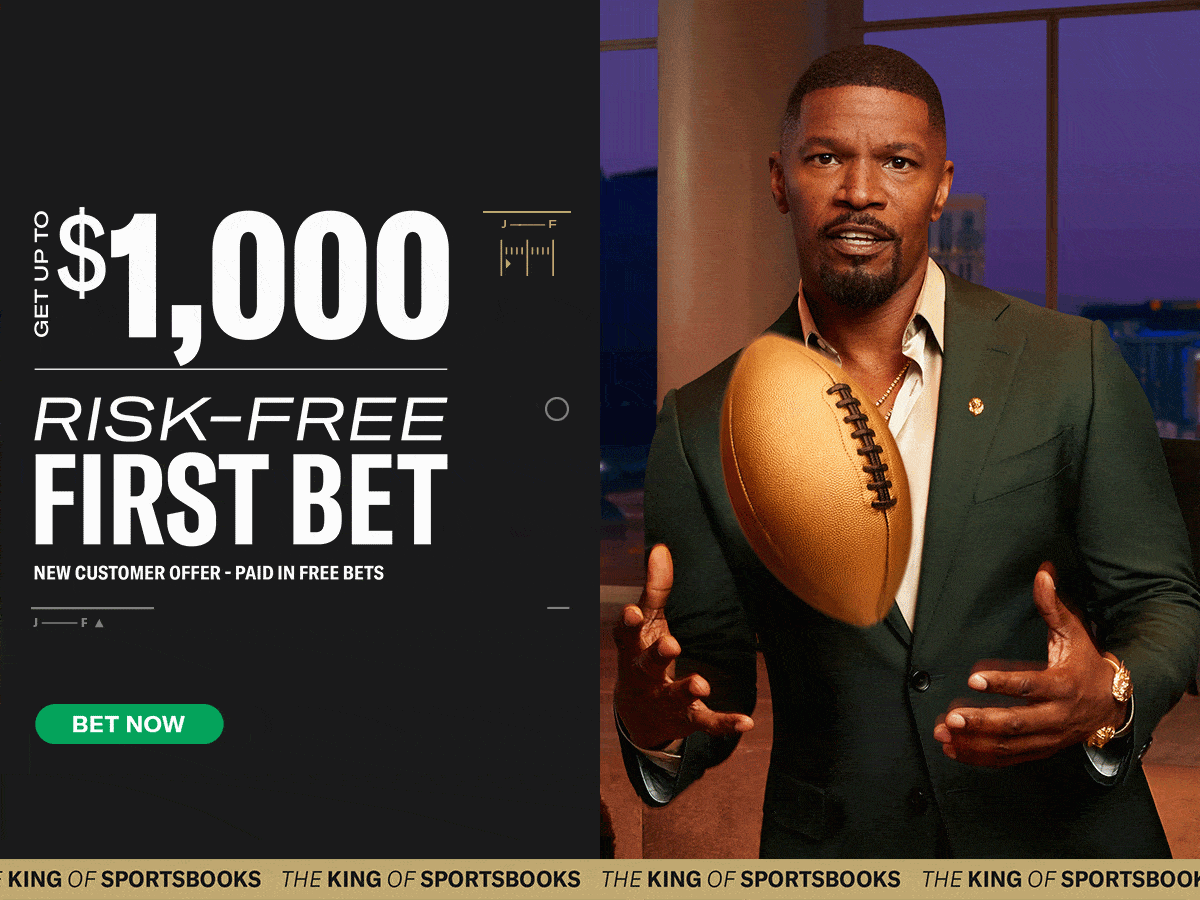 MORE SGPN FANTASY FOOTBALL CONTENT
SGPN Fantasy Football Cheat Sheets
Follow SGPN Fantasy Football on Youtube
Fantasy Football Week 1 Flex Plays – Redzone Opportunities
Fantasy Football Week 1 Running Back Flex Plays
A.J. Dillon – RB – Green Bay Packers
After many expected A.J. Dillon to take over the lead back duties in 2022, it was Aaron Jones who still dominated the opportunities. A.J. Dillon won't be in many fantasy lineups this week, but he should be considered a flex play and a strong start in deeper formats. Undoubtedly, he disappointed last season; however, this wasn't all his fault.
Former Packers quarterback Aaron Rodgers dealt with injuries for much of the season, and the wide receiver corps struggled. This allowed defenders to stack in the box against the run game, limiting Dillon's overall opportunities. Jones will certainly receive the majority of touches, but with a new quarterback, Dillon will be heavily as well. He scored six touchdowns in his final six games last year and should be expected to receive the work near the goal line.
Tyler Allgeier – RB – Atlanta Falcons
Despite having 1,000 yards rushing in 2022, Tyler Allgeier became an afterthought after the Falcons spent their first-round pick on Bijan Robinson. While he won't have anywhere near the upside, Allgeier will be fantasy-relevant most weeks considering the Falcons will likely be the most run-heavy offense in the NFL. The coaching staff has already expressed a desire to get both backs their opportunities, and Allgeier is very talented in his own right
Even before taking over the lead-back opportunities in 2022, Tyler Allgeier was the preferred red-zone back in Atlanta. While Robinson's athleticism and pass-catching ability will keep him on the field between the twenties, it is Allgeier who will likely be a touchdown vulture. With injuries already piling up before the season even gets started, Allgeier should be considered as a deeper flex play.
Damien Harris – RB – Buffalo Bills
James Cook has emerged as the top running back on the Buffalo Bills' depth chart. Nonetheless, it is Damien Harris who will be receiving those tough carries near the goal line in 2023. In his lone preseason game, he received only 30% of the snaps with the starters. However, all four of his rushing attempts came in the red zone. Harris scored 15 touchdowns only two seasons ago and received 17 red-zone opportunities in 2022 despite struggling with injuries.
Furthermore, it would make sense for the Buffalo Bills to take away some of Josh Allen's goal-line work. As he ages, those hard hits are going to be harder to recover from, and Harris is the perfect player to shoulder some of this work. In a high-scoring matchup, Harris is a likely candidate to receive multiple red-zone touches once again.
Week 1 Fantasy Football Injury Report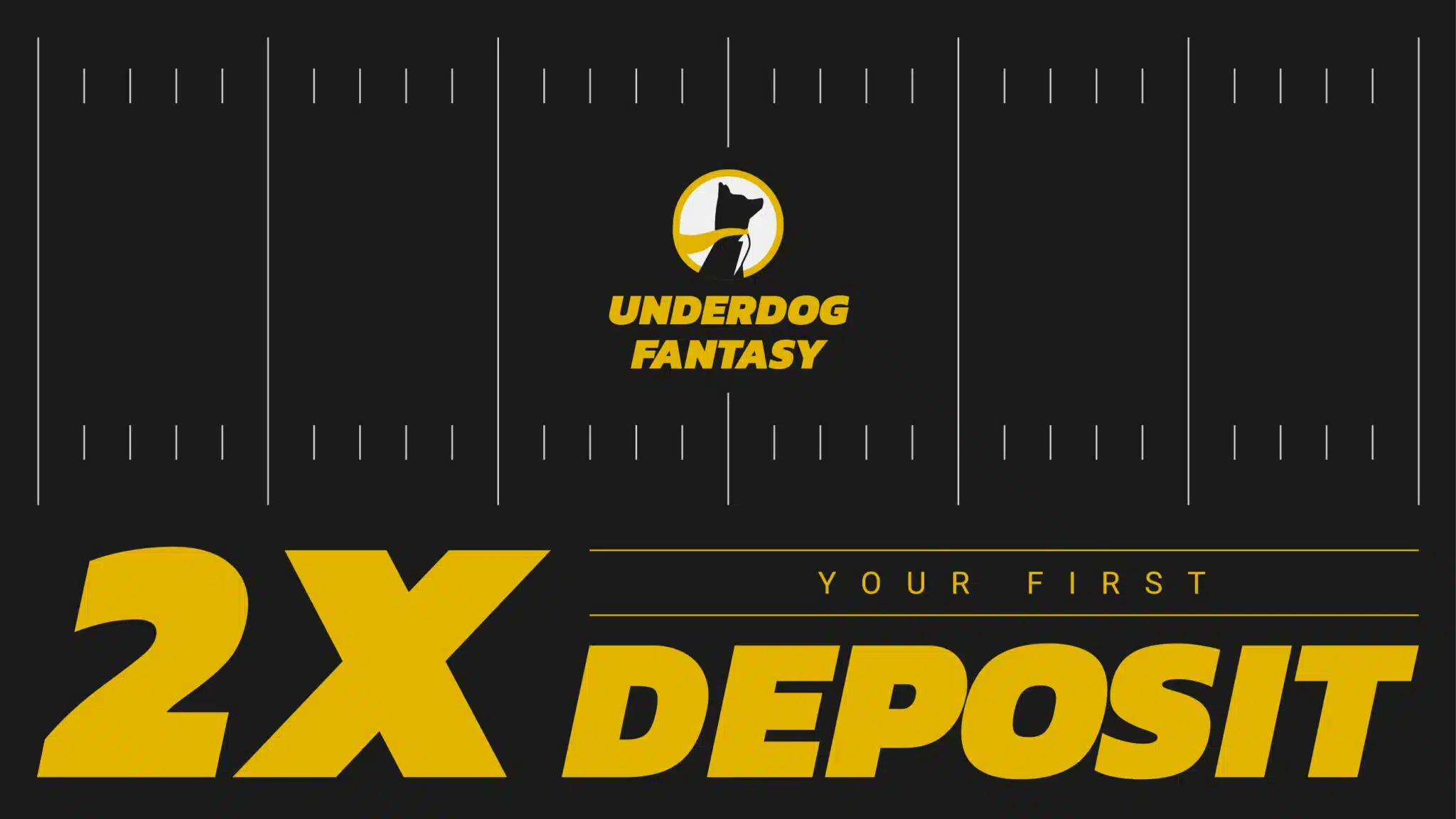 Fantasy Football Week 1 Wide Receiver Flex Plays
Gabe Davis – WR – Buffalo Bills
Gabe Davis burned fantasy managers in 2022 and is being forgotten about in fantasy football drafts. While he disappointed at his WR2 ADP last season, Davis is poised to pay off this season. Particularly in this Week 1 matchup against the New York Jets. Davis has finished No. 14 and No. 22 in red-zone targets each of the last two seasons and is a good bet to score this week in what should be a shootout.
While Dalton Kincaid has received social media hype this summer, it is still Davis who is the second target in this offense. Davis struggled with injuries throughout last year, and the offense was different after Josh Allen's elbow injury. He is a WR4 according to most fantasy football rankings this week; however, he is a top 30 wide receiver in mine with plenty of upside.
Allen Lazard – WR – New York Jets
Insert another former fantasy disappointment who is the unquestioned WR2 in his offense. Allen Lazard is another player way too low in Week 1 fantasy football rankings. After the retirement of Corey Davis last month, Lazard is the clear second target behind Garrett Wilson. In a matchup that is expected to be high-scoring, he will also have value as Aaron Rodgers' former red-zone target.
Lazard was No. 12 in red-zone targets last year and No. 16 in 2022. He was drafted at the end of most drafts, but fantasy managers should consider starting him right out of the gate, particularly in 3 WR leagues and/or ones with multiple flex options. Rodgers tends to lean on players he trusts, so expect Lazard to be targeted early and.
Elijah Moore – WR – Cleveland Browns
There is a trend in this article of identifying players who are coming off of poor seasons in 2022. I absolutely believe the sour taste in fantasy managers' mouths is driving down players' Week 1 fantasy ranking. Moore steps into a much-improved Cleveland offense with Deshaun Watson at the helm. While much has been made of Watson's play in practice this summer, this was one of the five best quarterbacks in football just a short time ago.
Going back to Moore's electric six-game stretch in 2021, he would have been one of the leaders in red-zone targets if that was stretched over a full season. He is a terrific athlete who has a knack for creating space between himself and defenders quickly. Expect the Browns' offense to have plenty of touchdown opportunities in what is the second-highest expected scoring game of the week according to Las Vegas.
Thank you for checking out this article on Fantasy Football Week 1 Flex Plays. Check back with SGPN daily for more fantasy football content.