It's been over six months since the confetti fell on the Kansas City Chiefs as champions of Super Bowl LVII. After this long wait, it's FINALLY time! Time to start building your DraftKings Week 1 DFS lineups. A key part of that, whether you are shooting for the millionaire maker or playing against your buddies in a cash game, is hitting the right in-game DFS stacks.
Go here for daily free NFL picks!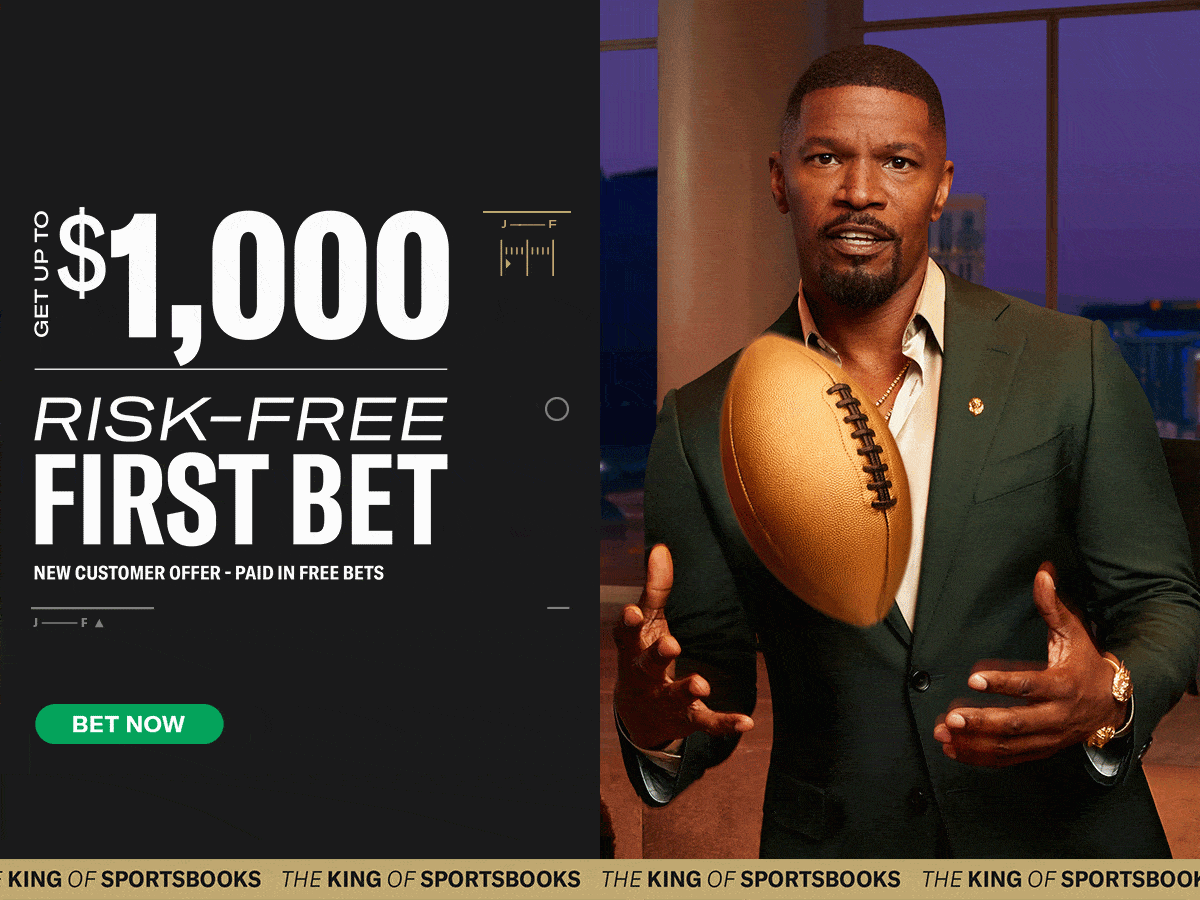 One DraftKings DFS Stack from Every Sunday Main Slate NFL Game Week 1
In this article, we'll dive into DraftKings DFS stacks from each game on the main Sunday NFL slate from Week 1. Sometimes, the best stacks are the obvious Patrick Mahomes and Travis Kelce. Sometimes, they're Derek Carr and Mack Hollins. It could be a running back and defense or maybe a wide receiver from each team. The goal is to find the best stack in each game, whether obvious or hidden money-makers, to help you cash in your DraftKings DFS contests.
Arizona Cardinals at Washington Commanders: Sam Howell ($4,800), Logan Thomas ($3,200)
Let's kick off our Week 1 DFS stacks with a cheap one that could deliver big. Sam Howell takes over as the starting quarterback in Washington as they continue their long search for the next franchise quarterback. Howell made one start in 2022 in Week 18 against the Dallas Cowboys and impressed, going 11 for 19 for 169 yards and tossing a touchdown. Maybe more importantly, for fantasy reasons, Howell ran five times for 35 yards.
Logan Thomas might not be a guy you can trust all season long due to his lengthy injury history. However, he's back and ready for Week 1. The Commanders are taking on the Cardinals' defense that gave up the most receptions and touchdowns to tight ends in 2022. With Howell's rushing ability and the ease with which the Cardinals allow completions to the tight end, this could be a millionaire-maker.
Cincinnati Bengals at Cleveland Browns: Nick Chubb ($8,200), Amari Cooper ($5,800)
This game has endless potential for stacks. These are two teams that are loaded with good fantasy players. So yes, Burrow/Chase is a good stack every week, but it will be a popular one. So, let's attack this from a different angle. In Week 8 last year, these two players went off on the Cincinnati Bengals. Cooper had 131 receiving yards and scored 26.1 points. Chubb had 101 rushing yards and two touchdowns, racking up 28.1 points.
That game was before Deshaun Watson was on the field, and neither player did as well in the Week 14 matchup. However, it's been done before, and that game plan worked. The Browns should try and replicate the success of that win. The Bengals have been a slower starting team the last few seasons and underwent a complete overhaul in the secondary.
Safeties Jessie Bates and Von Bell departed the team, as did cornerbacks Eli Apple and Tre Flowers. Week 1 is a good time to take advantage of this new secondary before they get settled, and this stack will differentiate you from the norm.
Nick Chubb feasts on the Bengals. In 9 games against Cincinnati, here are Chubb's career stats:
– 157 carries for 797 yards (5.1 YPC) and 7 TDs
– 15 receptions for 119 yards and 1 TD
– 916 total yards and 8 TDs

But here's the best part. In his 5 home games against the Bengals,… pic.twitter.com/3LGh6ZB474

— The Dawgs – A Cleveland Browns Podcast (@thedawgspodcast) September 3, 2023
Tennessee Titans at New Orleans Saints: Derek Carr ($5,300), Chris Olave ($6,500)
Going for the big punch in this Week 1 DraftKings DFS stack. Derek Carr was unhappy in Las Vegas and got his wish of a new start this off-season with the New Orleans Saints. He has the pleasure of playing with second-year wide receiver Chris Olave, who showed a lot of flash in 2022 despite some questionable quarterback play. Now, with a veteran quarterback who can sling the rock, this duo can do big things.
Carr enters his first game in the Caesars Superdome with something to prove. He's still an elite passer, and he's going up against the worst passing defense in the league in 2022. The Titans gave up 274.8 yards per game through the air and 290.8 yards per game while on the road. Olave had multiple big games in 2022, going off against the Panthers for nine catches and 147 yards, 106 yards against the Cardinals, and a 102-yard performance against the Rams.
Houston Texans at Baltimore Ravens: Lamar Jackson ($8,000), Ravens Defense ($4,000)
Lamar Jackson made a bet on himself, and his agent (himself) came through big time. In April, Jackson agreed to a five-year 260 million dollar deal with $185 million guaranteed. Now Lamar can turn his focus to the field, where he's a pretty good player for DraftKings DFS.
Jackson is the highest-priced quarterback in Sunday's main slate, and for good reason. Jackson can put up massive numbers. Last year in Week 2, Jackson went off for 48.6 points against the Dolphins and followed it up the next week with 43.4 against the Patriots.
Lamar can pick a target, multiple targets, or do all the work himself on the ground. So, a different way to stack Jackson is to take his defense. Going up against a rookie CJ Stroud, the second overall pick in the NFL Draft, in his first career start. Head coach John Harbaugh is 21-7 against rookies in his career. Twice last year, the Ravens had a three-interception game. Look for them to take advantage of the young Stroud in Week 1.
Lamar Jackson let it fly in the first half vs. the Dolphins:

🎯 11/13 passing
🎯 210 yards
🎯 3 TD

(via @Ravens)pic.twitter.com/Noq0tOG4wQ

— SportsCenter (@SportsCenter) September 18, 2022
San Francisco 49ers at Pittsburgh Steelers: Kenny Pickett ($5,200), Diontae Johnson ($5,300)
Kenny Pickett had a solid rookie season after being selected by the Pittsburgh Steelers in the first round of the 2022 NFL Draft. Pickett was just named a captain for the legendary Pittsburgh Steelers this week. His fantasy football output wasn't super impressive overall, but he showed some flashes. Pickett had four games where he threw for 244 yards or more but failed to have any multi-touchdown games.
That's the big bet for this DFS stack for Week 1. Pickett builds on the promise he showed and has a breakout game with multiple touchdowns. He's got the weapons, and in his second year of connecting with wide receiver Diontae Johnson, the results should be better. After eight receiving touchdowns in 2021, Johnson didn't catch a single touchdown in 2022. The 49ers are full of popular stacks, and Pickett will be stacked with the flashy George Pickens a lot. This is a way to get different from that.
Jacksonville Jaguars at Indianapolis Colts: Anthony Richardson ($5,600), Michael Pittman ($6,200)
These teams split games based on where they are played like clockwork. Playing twice every season, the home team has won the matchup in 12 straight games. The last time that wasn't the case was when the Colts lost at home on October 22, 2017. With that being said, even though the Jaguars are the team getting all the hype. History would say to play the Colts stack.
Richardson comes into the league as the first-round rookie with the biggest question marks and highest upside. Similar to Lamar Jackson, who was mentioned above, Richardson's rushing game is explosive. With Jonathan Taylor on the PUP list, there are major question marks around the Colts' running back room. For Michael Pittman, at home last year against these Jaguars, he caught 13 passes for 134 yards on 16 targets.
Anthony Richardson put THREE rushing TDs on the board in Florida's 29-26 victory over Utah last season!

Who shines bright in tonight's matchup? 🌟pic.twitter.com/nsPx408JmT

— DraftKings (@DraftKings) August 31, 2023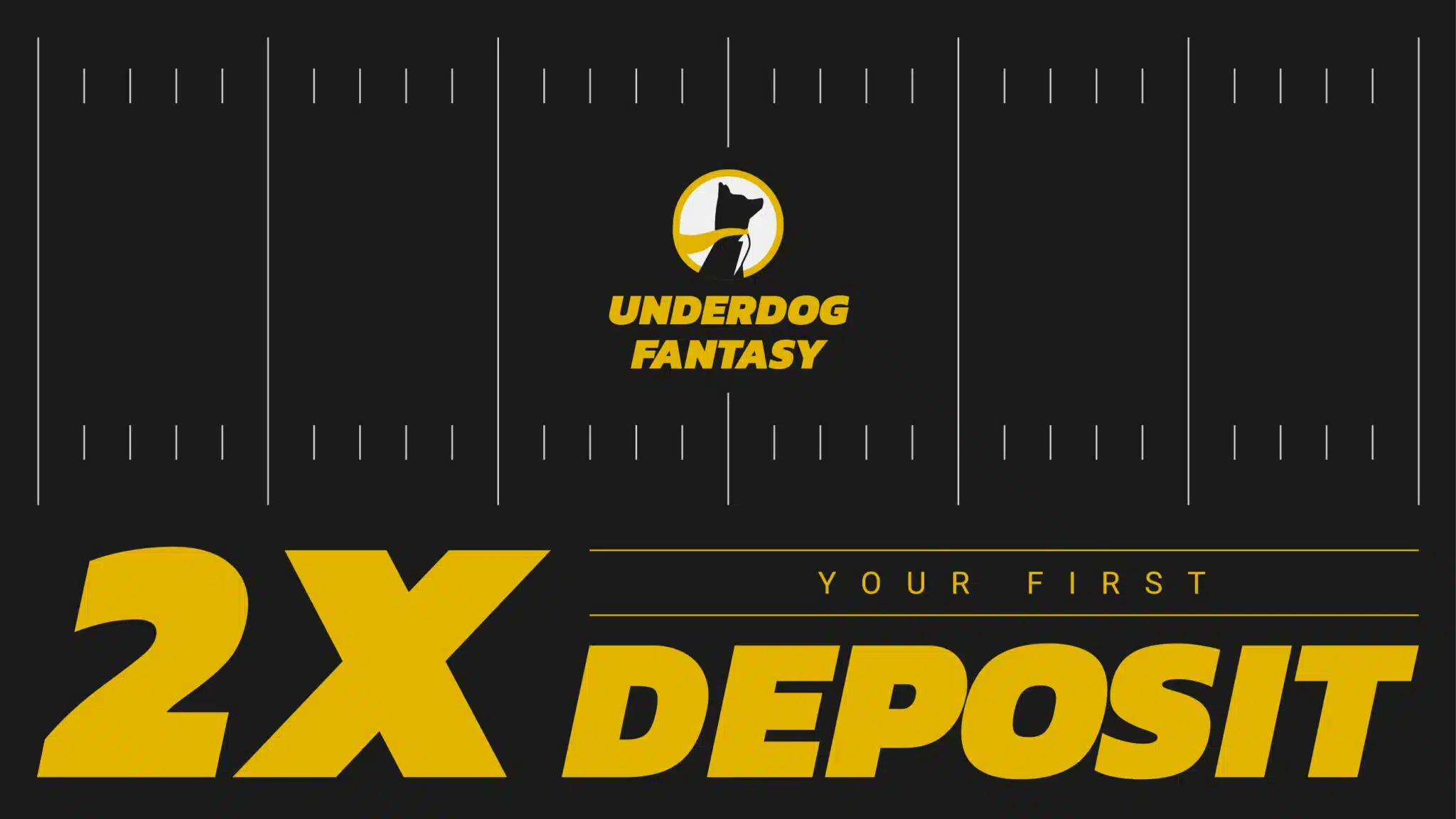 Tampa Bay Buccaneers at Minnesota Vikings: Justin Jefferson ($8,800), Chris Godwin ($5,900)
Justin Jefferson is the highest-priced wide receiver on the slate, and the consensus number-one fantasy football pick for a reason. He is great at fantasy football. Averaging 22.8 points per game in 2022, Jefferson had eight weeks last season where he scored over 30 DraftKings DFS fantasy points. The Minnesota Vikings were the fourth-best offense in passing yards in 2022.
Those Minnesota Vikings were also the second-worst passing defense in the league in 2022. The Tampa Bay Buccaneers wide receivers deliver consistent production yet get slept on when it comes to fantasy football. If this game turns into a shootout, you'll want playmakers from both sides. Baker Mayfield is a serviceable quarterback who can get Godwin the ball and allow him to score 32.0 points like he did last year in Week 12.
Philadelphia Eagles at New England Patriots: Jalen Hurts ($7,800), Kenneth Gainwell ($4,200)
The New England Patriots were horrible against rushing quarterbacks in 2022. Both Lamar Jackson and Justin Fields tore this defense apart, and the Patriots had no answers. Hurts is the ultimate goal-line back and can rip defenses apart with his legs.
There are many different ways you can stack Jalen Hurts on this Eagles team. AJ Brown, DeVonta Smith, Dallas Goedert, Swift or Penny. The Patriots are good at taking away the main weapons, though, so we're digging deeper and looking for someone with the possibility of breaking a huge game.
The Eagles brought in D'Andre Swift and Rashaad Penny in the off-season, but Gainwell remained with the team. Reports from camp have the Eagles using a committee backfield, and Gainwell has proven he's a back Nick Sirianni can trust. Gainwell is often on the field in crunch time and will be a quick target for Hurts if the Patriots are bringing pressure. Gainwell is the type of play to use when shooting for that million-dollar prize.
Still wild: Jalen Hurts is the only QB since 1950 to rush for 150+ yards, pass for 150+ yards and throw 2+ TDs in the same game. pic.twitter.com/YsVV1F9NTW

— Victor Williams (@ThePhillyPod) August 31, 2023
Las Vegas Raiders at Denver Broncos: (Josh Jacobs $7,700), Javonte Williams ($5,700)
Josh Jacobs ate against the division rival Denver Broncos last year. In their Week 4 matchup, Jacobs got 28 carries for 144 yards and two touchdowns to go along with five receptions for 31 yards and a 37.5 DraftKings DFS fantasy points day. Jacobs crossed 100 yards in their Week 11 matchup as well. He showed us his abilities in Week 12, scoring 51.3 points against Seattle and 39.5 against Houston.
Jacobs will be a popular play after the season he had last year, so let's stack him with someone nobody wants to touch. Javonte Williams got off to a great start in Week 1 last year, scoring 20.8 points against the Seahawks. Unfortunately, Williams went down in Week 4 with a torn ACL. It seemed unlikely he'd be back already, but Williams is ready to go for Week 1.
Offensive coordinator Joe Lombardi has acknowledged Williams may ease into his work, but what if that work includes two touchdowns, or if that is a bluff? Williams has made a miraculously quick recovery, and if he produces on game day, he'll be a low-rostered option with high potential.
Miami Dolphins at Los Angeles Chargers: Tua Tagovailoa ($6,700), Tyreek Hill ($8,200)
This game has the highest over-under on the board for Sunday's slate of action at 51 on DraftKings Sportsbook. You can stack this game in many ways, and we're going to go with the most obvious one and not get cute. Tua Tagovailoa showed us in 2022 his potential as a star fantasy quarterback before concussions plagued the end of his season. In Week 2 against the Ravens, Tua racked up 43.9 DraftKings DFS points on 469 yards passing.
In that game against the Ravens, Tyreek Hill caught 11 of his 13 targets for a staggering 190 yards and two touchdowns" "The Cheet "h" has game-breaking speed and elusiveness to go off at any point. This is a great cash game stack that you can rely on and has massive upside.
Green Bay Packers at Chicago Bears: Jordan Love ($5,000), Aaron Jones ($6,300)
Jordan Love takes over as the signal caller for the Green Bay Packers. Love isn't getting a lot of 'love' from the public when it comes to fantasy football, and that's just fine. The Bears had a middling pass defense last year, and Love showed great promise in the preseason. After three years of sitting behind and learning from a multi-time MVP, this is Love's chance to show everyone love (sorry, the puns write themselves) and show out.
For Aaron Jones, the Week 2 matchup vs. the Chicago Bears last year was a good one. Jones had 15 carries for 132 yards, a rushing touchdown, three catches, and a receiving touchdown. A quick, easy, and reliable veteran target out of the backfield will be a nice safety blanket for an inexperienced quarterback. Jones has proven before he can rack up points against the Bears.
That's two TDs on the night for Aaron Jones as the Packers (-10) take a 17-7 lead over the Bears 🏈pic.twitter.com/f8dd2hBo4a

— BetMGM 🦁 (@BetMGM) September 19, 2022
Los Angeles Rams at the Seattle Seahawks Cam Akers ($6,200), DK Metcalf ($7,000)
Only the Houston Texans and Chicago Bears gave up more rushing yards in 2022 than the Seattle Seahawks. Cam Akers took advantage of that both times the Rams played Seattle. In Week 13, Akers ran for 60 yards and scored two touchdowns on the ground. In Week 18, Akers went for 104 yards and caught three passes for an additional 25 yards. Josh Jacobs went off against this Seattle team for 51.3 DraftKings DFS points in a single game last year.
For the bring back, DK Metcalf. Metcalf was second only to Justin Jefferson in Red Zone targets in 22, being targeted 27 times. Metcalf only scored six touchdowns on the season, but the promise of being Smith's favorite Red Zone target should bring more touchdowns in 2022.
One guy I'm super high on this year, DK Metcalf! Here's his 2023 Fantasy Football Outlook: ⁦@LastWordOnNFL⁩ https://t.co/DrT9nmD3kT

— Cody Zeeb (@Husker_Zeeb) September 4, 2023