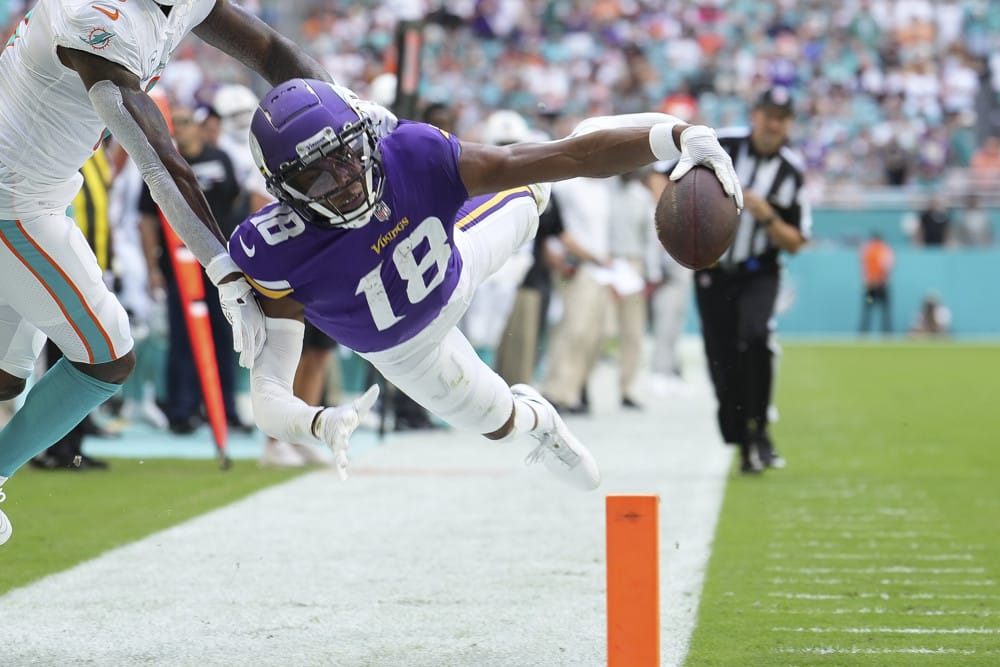 It is prime season for fantasy football drafts. One of the draft types that involves the most strategy and pre-planning is a fantasy football auction draft. However, how do you decide how to spend your money? Is there a certain path you should follow? Everybody takes a different route, but with each route comes adjustments. When it comes to your fantasy football auction league flow, how do you allocate your money?
Drafts are starting, and you may be scouring the internet for some extra material. I know I have three auction drafts in the next three days. After years of auction drafts, I know they can go so many different ways. Your plan can be ruined right away by overbidding. Or, perhaps you bow out on your top targets because of their price, and you have to re-plan. It's one of the things that makes auction leagues so much fun. Expect the unexpected and prepare to change your plan.
Off-Season Auction Podcast (Check back for waivers and start/sit during the regular season)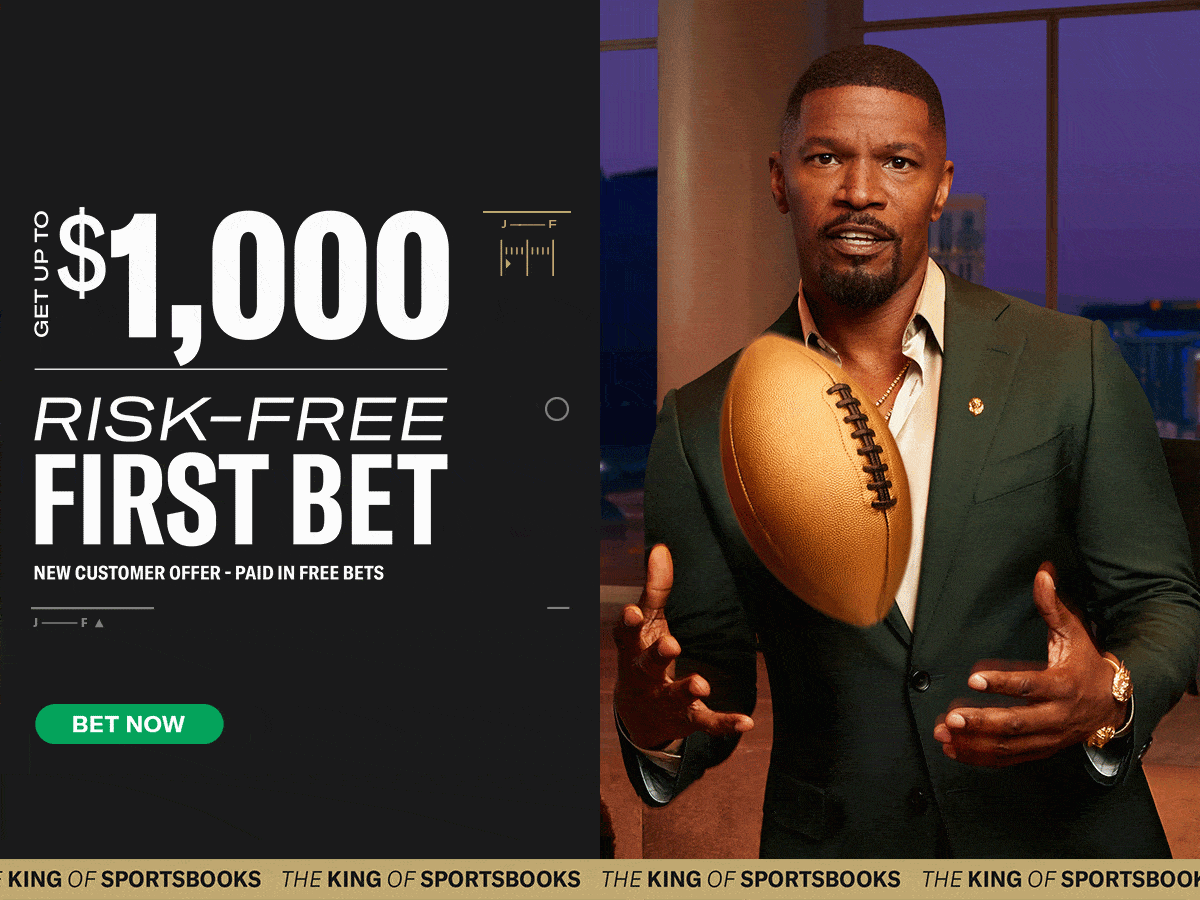 MORE SGPN FANTASY FOOTBALL CONTENT
SGPN Fantasy Football Cheat Sheets
Follow SGPN Fantasy Football on Youtube
Fantasy Football Auction League Flow – How Do You Allocate Your Money?
Quarterbacks
If your league is a superflex league, you need to invest in quarterbacks. A superflex league allows you to start a quarterback in the flex position, so having two decent can be a significant advantage. For argument's sake, let's say you should focus on 35 to 45 percent of your budget on quarterbacks in a superflex league.
However, in a one-quarterback league, it may not be necessary to focus a lot of funds on the quarterback spot. Therefore, your fantasy football auction league flow allows you three different paths. All of these scenarios are considering a $200 auction budget with one quarterback, two running backs, two wide receivers, one tight end, and two flex.
You could spend big on the top quarterback in the league. You could get a middle-of-the-road cost quarterback that has the upside to finish in the top tier or top-10. Or, you can spend the lowest amount of money and hope it pans out. Let's take a look at some of the different options.
High-End Quarterbacks
If you decide to spend a lot on a quarterback, you will have to sacrifice at another position. Which position you sacrifice is a personal preference. It's okay to stack your bench with one-dollar players, which you'll definitely have to do if you spend a lot on a quarterback.
The top three quarterbacks by average auction value (AAV) are Patrick Mahomes ($40), Josh Allen ($34), and Jalen Hurts ($28). If you choose to take one of these, you're looking at maybe getting a top quarterback. However, you'll have to sacrifice somewhere.
This will likely lead to either following a low-dollar running back or a low-dollar wide receiver. Maybe you can get away with a low-dollar tight end and a mid-range running back or receiver. However, it will be tight, and you'll have to take a chance on players with upside somewhere.
Mid-Range Quarterbacks
For the most balanced attack to your fantasy football auction league flow, you may decide to go with a mid-range quarterback. Only spending mid-range should allow you to go for a high dollar running back or receiver, and mid-range on the other. Or maybe you fancy drafting Travis Kelce. Even with that, you may need to find your way to the low-range quarterback section.
Three players in the mid-range for quarterback include Justin Herbert ($18), Tua Tagovailoa ($11), and Kirk Cousins ($7). Herbert and Cousins finished in the top 12. Tua may have, if not for his injuries and missed games.
If you're afraid to take a risk on a budget quarterback but don't want to sacrifice at other positions, then the mid-range quarterback options are for you.
August 20 reminder that Justin Herbert is good at football

— Ian Hartitz (@Ihartitz) August 20, 2023
Budget Quarterbacks
If you want to try for a high-end at a couple of the other positions, whether that be running back, wide receiver, or tight end, then you're going to need to get yourself a budget quarterback. All the quarterbacks on the considered budget have a current AAV of one dollar.
This is my most common route with my fantasy football auction league flow. However, I can see either of the other options being tempting. Personally, it's hard for me ever to take the high-range quarterbacks, and mid-range would be a much easier pill to swallow. I just prefer to put my salary cap space elsewhere.
My favorite quarterbacks in the one-dollar range include Geno Smith, Jared Goff, and Jordan Love. Smith and Goff both finished as top-10 quarterbacks last year. Therefore, being budget quarterbacks seems like a miss on their price. Love takes over for Rodgers on a team that has young talent in the receiving group and a really good backfield. He may pan out to be a decent fantasy football option.
Running Backs
The running back used to be the most important position in fantasy football. Now, with the NFL devaluing the running back position and running split backfields, it seems like that is shifting. I'm seeing receivers bring in over their AAV and running backs bring under their AAV.
Maybe that's why the running back position is more important than ever. With so few bell-cow backs that are the sole leader of the backfield, you might want to get one of them. Maybe you're in a points-per-reception (PPR) league and want to make sure you get a running back that gets a lot of catches out of the backfield. In fact, three of the top two tend to do that a lot.
High-End Running Backs
If you want one of the top three running backs, you're going to have to spend for them. Spending for one of these likely means you aren't able to get a high-end wide receiver. Or if you do, you have to pick a low-end running back or low-end wide receiver as your second option.
The top three running backs by average auction value are Christian McCaffrey ($66), Austin Ekeler ($65), and Nick Chubb ($53). I was going to exclude Chubb since he's 13 dollars lower than Ekeler. However, it's still over a fourth of your budget.
In a half-PPR league, all three of these running backs finished in the top five at their position. Therefore, it's hard to argue for blowing the budget on them. You just have to be prepared to take some lower-end players that you hope can make a difference on your team.
Blowing a huge chunk of your budget on a player is always scary. However, you must do it somewhere along your fantasy football auction league flow, and running back seems like a great place.
Mid-Range Running Backs
Let's say you are out on running backs this year, just like the NFL, but you're a little concerned with completely punting at the position. The mid-range running backs are still more than the mid-range quarterbacks. However, I shot for sticking between the 20 to 30-dollar range.
Some of my favorite mid-range running backs that I still feel comfortable with being my top running back options are Najee Harris ($30), Aaron Jones ($26), Dameon Pierce ($26), and Miles Sanders ($20). Jones is the only one of these guys who finished in the top 12 last year. However, I think there's an upside for the other three.
Jones may need to help carry his team with Rodgers gone. Najee had what felt like a disappointing season last year but still finished as the 14th running back in a half-PPR league. Pierce was injured and missed games. However, he looked like the real deal as a bell-cow running back. Lastly, Sanders finished as the 13th-ranked running back, and I think he'll be more involved in the passing game than he was for the Eagles.
Aaron Jones with one of the most impressive catches you'll ever see an RB make… pic.twitter.com/Wn78IDEXDK

— Eli Berkovits (@BookOfEli_NFL) August 29, 2023
Budget Running Backs
Maybe you're right along with the NFL, and you're devaluing running backs. Maybe you spent your cash on wide receivers, tight ends, and perhaps even a quarterback. It's a scary tactic, and I don't necessarily recommend following this path for your fantasy football auction league flow, but let's take a look at some budget players.
Staying under ten dollars for a budget player, I came up with three I like. Brian Robinson ($6), Khalil Herbert ($4), and Jerrick McKinnon ($1). None of these guys finished in the top 15. However, there's reason to believe they could contribute enough to be relevant on your fantasy football team.
Robinson was a rookie last year, and after the setback of missing games from being shot, he looked good. Now Eric Bienemy is in charge of the offense and could find some creative ways to get him involved. Herbert may be splitting time with rookie Roschon Johnson and veteran D'onta Foreman. However, he's still the starter. The starter on a team that was one of the best running teams in the NFL last year, despite a lot of that being due to Justin Fields.
Lastly, McKinnon is only a dollar. Kansas City has a lot of options, but McKinnon was a big part of their offense at the end of last year. Mahomes loved dumping the ball off to McKinnon, and it's possible that continues into this season.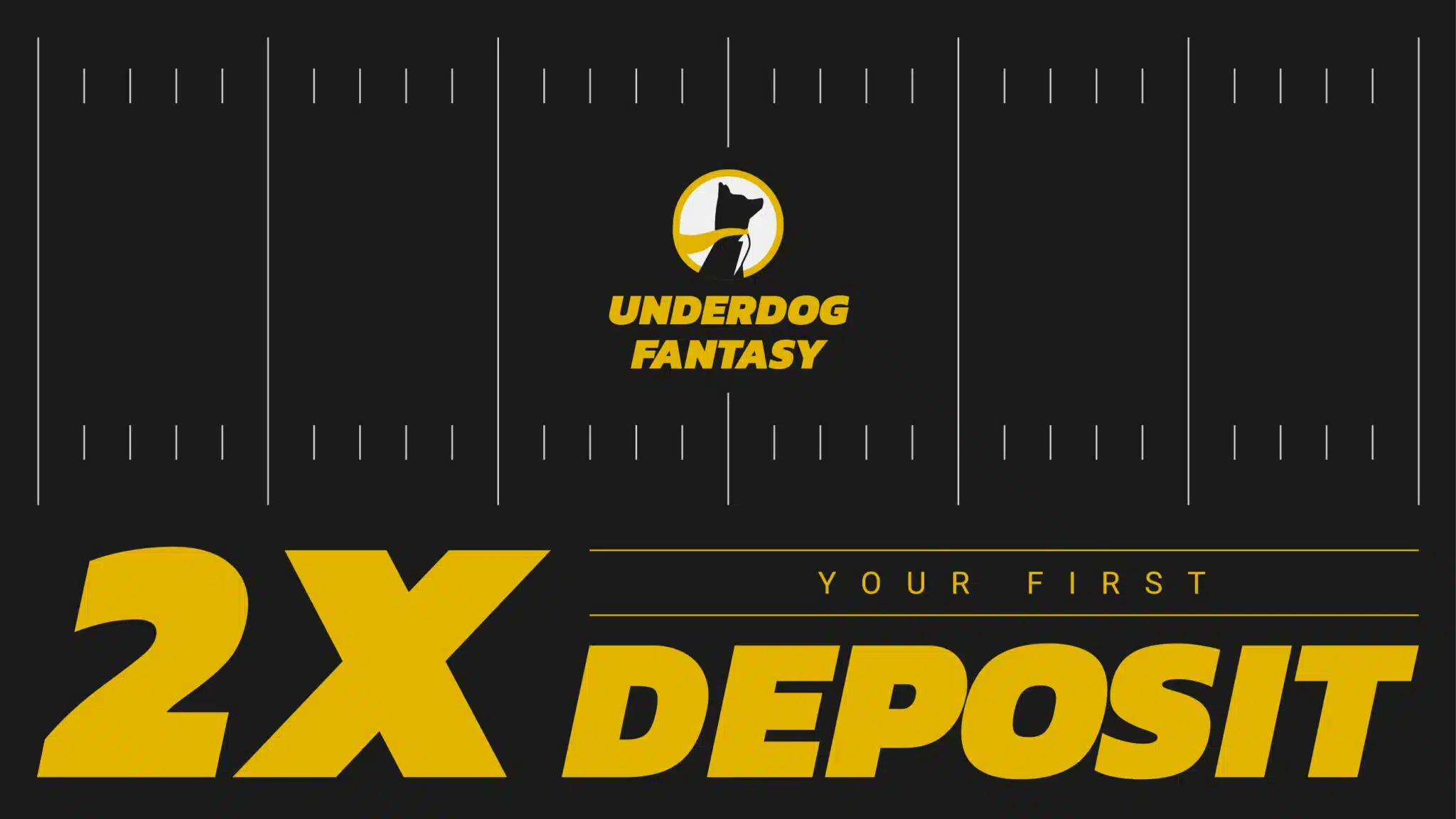 Wide Receivers
The position that seems to be taking over is more important than running back in fantasy football. In fact, the top wide receiver is the highest priced player in the league by AAV. Nobody can blame you for going all in on wide receiver.
However, you likely won't be able to get two high end receivers unless you're punting on several other positions. How will wide receiver affect your fantasy football auction league flow?
High-End Wide Receivers
If you decide to go for a high-end receiver, you'll likely have to take a mid-range or budget receiver as your wide receiver two. You may also need to adjust on the fly, as I've seen wide receivers exceeding their AAV in several instances.
The top four wide receivers in AAV are all over $50. Those receivers are Justin Jefferson ($67), Ja'Marr Chase ($57), Cooper Kupp ($52), and Tyreek Hill ($51). Jefferson, Chase, and Hill all finished in the top 12. Kupp looked like he would have been in the top five prior to his injury.
I've seen Jefferson go as high as $72 in mock drafts. Chase has gone in the low 60's. It's a huge chunk of the budget that will really make you scramble your plan to make up with value players. However, if Jefferson continues to dominate, it's hard not to at least try and get him on your team.
Mid-Range Wide Receivers
For mid-range wide receivers, I kept it in the same range as the mid-range running backs with the 20 to 30-dollar range. There aren't a ton of guys that fall into this range, but I do like the ones that did. These guys could pair with a high-end receiver, running back, or tight end, but you'll still have to take a budget player somewhere.
My favorite mid-range receivers are Jaylen Waddle ($27), Devonta Smith ($23), and Calvin Ridley ($23). Waddle and Smith finished in the top 12 last year despite being the second receiving options on their respective teams. Ridley makes his return to football after some time off and is in an offense that can move the ball.
Born too late for Jerry Rice

Born too young for Randy Moss

But just in time for Jags Calvin Ridley pic.twitter.com/ETmw3QFQSK

— 𝗲𝘁𝗻¹🐆 (@ETNSZN) August 28, 2023
Budget Wide Receivers
You'll likely have to add some budget wide receivers no matter what, whether it's for your second wide receiver spot if you went high end at other spots or for your flex spots. Regardless, you'll have to add some budget players. Luckily, there are some that I think have nice upsides that help your fantasy football auction league flow.
Some of my favorite budget wide receivers are Diontae Johnson ($4), Quentin Johnston ($1), and Gabe Davis ($1). Johnson has a lot of upside, and I expect Kenny Pickett to take a step forward this year. Davis was disappointing last year based on his draft value. However, he still finished as the 27th-ranked wide receiver.
Quentin Johnston may be a rookie. However, he is playing with two wide receivers who have injury histories in Keenan Allen and Mike Williams. I also think adding Kellen Moore as the offensive coordinator of the Chargers will help this offense fly even more than it was.
Tight Ends
High-End Tight Ends
When you're considering a high-end tight end, there is really only one to consider. Sure, Mark Andrews is $28, and that's a little over an eighth of your budget on tight end. Still, it doesn't hit quite as much as if you decide to draft the top tight end.
Travis Kelce currently has an AAV of $58. For the record, there are only three players going for more than him. Despite the high cost, it's hard to argue that he isn't worth it. He finished with almost 100 points more than the second tight end last year. It really throws your fantasy football auction draft flow, but it could definitely be worth it.
Mid-Range Tight Ends
There's a plethora of tight ends you could consider at the mid-range. I personally think if you can't stomach spending $58 dollars on a tight end, you should grab yourself a mid-range. Some of my favorites in this range are T.J. Hockenson ($22), Darren Waller ($23), and Dallas Goedert ($22).
Hockenson finished as the second tight end behind Travis Kelce. He's on a pass-happy offense with the Vikings and has now had a full offseason with the team. Waller had a lot of injury issues last year but finds himself as the top receiving option on the Giants.
Goedert missed games last year. However, had he stayed healthy and averaged the same amount of points per game, he would have finished as the fourth ranked tight end in the league.
Born too late for Tony Gonzalez

Born too young for Antonio Gates

But just in time for TJ Hockenson pic.twitter.com/17KWwv4Tqq

— tanishka🌷 (@taanishkaaa) August 20, 2023
Budget Tight Ends
I already laid out the case for budget tight ends in my budget article linked at the top of this one. However, let's talk about them just a little bit more. This isn't a position I think you should punt on, but if you do, maybe these guys can score enough points for you to make a difference.
My favorite budget tight ends include Gerald Everett ($1), Sam LaPorta ($1), and Juwan Johnson ($1). Everett finds himself in a pass-happy offense that, like I already said, should take a step forward under Kellen Moore. Moore was able to keep Dalton Schultz relevant in fantasy football, and I think Everett could be as well.
LaPorta finds himself on a Lions team where he can step right in for T.J. Hockenson. They're cut from the same cloth, and despite rookie tight ends usually not making a difference, he could be the exception. Juwan Johnson will compete with Taysom Hill and Jimmy Graham for some snaps at tight end. However, Carr likes throwing to the tight end, and Juwan Johnson was a sneaky good red zone threat last year.
Conclusion
There you have it. Many different paths that your fantasy football auction league flow could go down. Remember, you could technically nab yourself, Jefferson, and McCaffrey. However, you'll only have $67 for the other 14 roster spots. In other words, an average of four to five dollars per player.
In my experience, a little more balance is better. Maybe you for sure want Jefferson ($68). With your other $132, you could still grab T.J. Hockenson ($22), Najee Harris ($30), Justin Herbert ($18), Diontae Johnson ($4), Quentin Johnston ($1), Aaron Jones ($30), and Khalil Herbert ($4). That would leave you twenty-three dollars left to fill out the rest of your roster.
That's a starting roster that I could get behind. For even more flexibility, you could swap Herbert out for Cousins ($7) to stack with Hockenson and have $34 for the rest of your roster. Either way, plan your fantasy football auction league flow accordingly but be ready to pivot. Good luck!