If you've participated in a fantasy football auction draft before, then you know the feeling. It's that feeling when you kept hitting bids despite running out of money to get the guys you thought were at the top of the league this year. So now what? You've spent most of your cash, but you still have positions and bench spots to fill, and you're starting to panic.
However, don't panic! There are still plenty of players left out there that can help. In fact, let's take a look at some fantasy football auction budget players!
If you're like me, and I know I am, you love getting a good deal on a player. Everybody likes looking back and reflecting on a top-10 player in their position and letting you know they got them at one dollar. It's also important to be able to identify some low-dollar players with upside.
In fact, it helps you not be too shy about drafting the players you are passionate about. The guys you must have on your team. Let's take a look at some players this year that I think be great additions to your team. Despite only costing an average auction value of one dollar, these could be difference makers.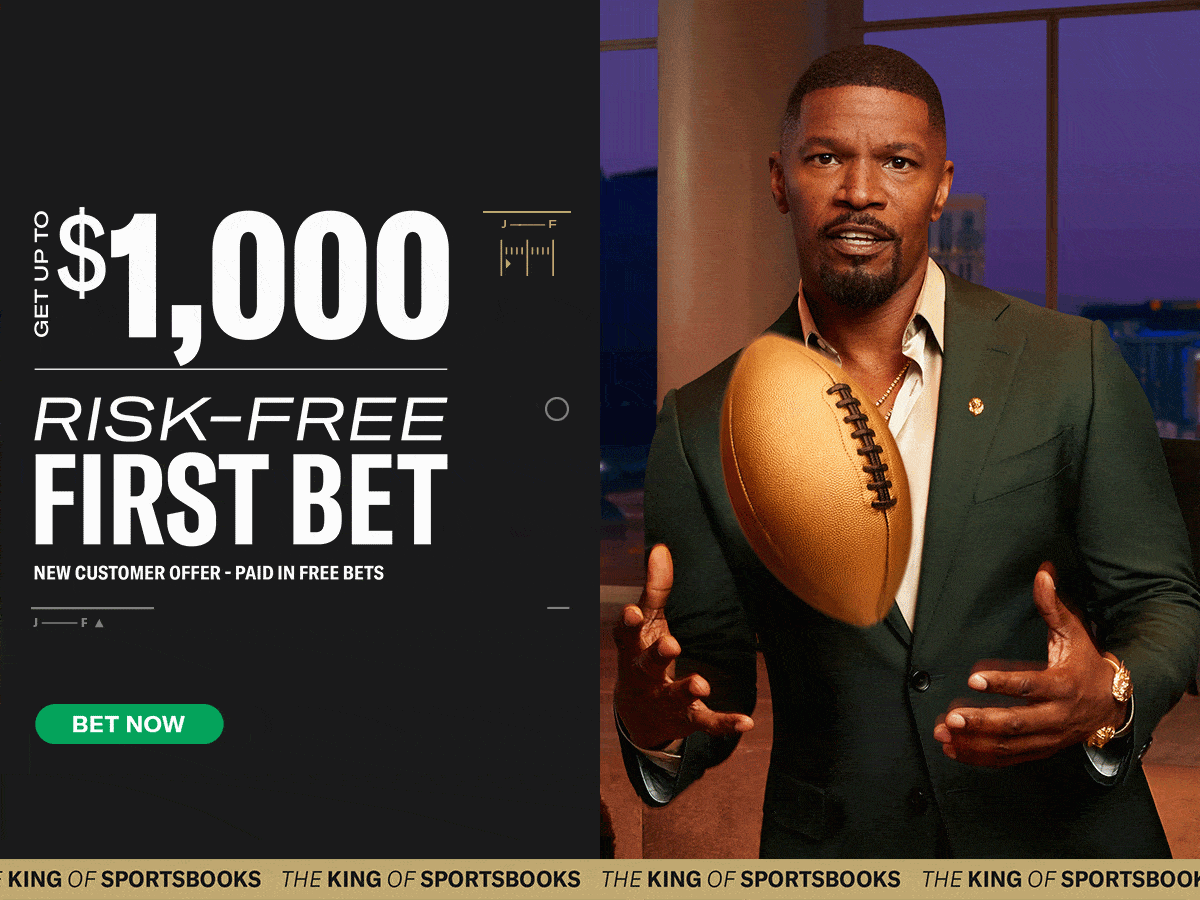 MORE SGPN FANTASY FOOTBALL CONTENT
SGPN Fantasy Football Cheat Sheets
Follow SGPN Fantasy Football on Youtube
Fantasy Football Auction Budget Players: Low Dollar Players With Upside
Quarterbacks
Geno Smith – Seattle Seahawks
I get the argument on why Geno isn't landing on everybody's top-10 list. You'll hear that he regressed last year, but did that affect his fantasy football scores?
In the first nine weeks, Geno averaged 18.6 fantasy football points per game. In the last nine weeks, he averaged 18.4 fantasy football points per game. The average of 18.5 points per game was eighth best in the league, even though four of those quarterbacks above him missed games.
Fast forward a year later, Geno has been paid. They added more weapons around him in Jaxon Smith-Njigba and Zach Charbonnet. I also strongly feel like Pete Carroll enjoys showing the world that he can let Geno cook where Russ couldn't.
For one dollar, you could have the quarterback that finished as the fifth-ranked fantasy football quarterback. Will he get fifth again this year? Probably not. However, top-10 isn't out of the question, especially if we see the same amount of injuries as we did last year and he stays healthy.
August 16 reminder that Geno Smith is good at football pic.twitter.com/pGiTJ8vk8D

— Ian Hartitz (@Ihartitz) August 16, 2023
Jared Goff – Detroit Lions
Jared Goff finished last year as the 10th-ranked fantasy football quarterback. While the Lions could regress slightly, they are the favorite to win their division. Their division also averages out as the best division for quarterbacks to go against as far as fantasy football goes. They have a young-promising receiver in Amon-Ra St. Brown, and Jahmyr Gibbs figures to get passing down work as well.
Top that off with adding David Montgomery, who is no stranger to catching passes out of the backfield, and Sam LaPorta, it's possible Goff doesn't miss a beat when it comes to fantasy football. At only one dollar, Goff seems worth the stash to see if he can continue to hang around in the top 10 fantasy football quarterbacks. He's deserving of a spot for fantasy football auction budget players.
Jared Goff ➡️ Amon-Ra St. Brown. Touchdown @Lions!

📺: #JAXvsDET on FOX
📱: Stream on NFL+ https://t.co/v9GIqhdjpD pic.twitter.com/wPp9qiPoRv

— NFL (@NFL) December 4, 2022
Matthew Stafford – LA Rams
Last year, Matt Stafford was injured halfway through the season. Even before the injury, he looked like he had taken a step back. However, we're talking about a quarterback who's been fantasy-viable for years and a head coach who is still one of the bright offensive minds. I get the devaluation of Matt Stafford, but falling all the way down to one dollar, where you can grab him late with no competition, seems like he's fallen too far.
Let's not forget two years ago, when he and Cooper Kupp were fully healthy, he finished as the fifth fantasy football quarterback. In 2021, Stafford averaged 20.4 points per game. Is he past his prime? Is he now too injury-prone to trust? Maybe. However, he still has one of the best wide receivers in the league, the offensive-minded coach, and a dollar seems like a good risk.
Matt Stafford to OBJ! Touchdown #Rams!#RamsHouse #FPC @FP_Coverage pic.twitter.com/zAkUixWbOF

— Full Press NFL (@FullPressNFL) January 18, 2022
Running Backs
Jerrick McKinnon – Kansas City Chiefs
Jerrick McKinnon may look buried on the depth chart behind Pacheco and Edwards-Helaire. You may even be worried that the rookie Prince will steal some of McKinnon's touches. Personally, I'm not worried about it. Andy Reid knows how to use players and their talents, and McKinnon is no different.
He closed out the last seven games with six games over ten fantasy football points. In fact, he ended the year with scores like 14, 32.4, 34.2, 12.8, 22.6, and 8.6. That's even better than you can expect out of some flex spots. He's a dollar player that I don't mind throwing in the flex or keeping for the bye weeks or injuries. He may surprise you by being a great producer on a high-powered Chiefs offense.
We know it has been said before, but If the #Browns need to add another RB Jerrick McKinnon is a great option to replace Hunt on a cheaper 1 year deal.

He's a receiving threat out of the backfield and can also cause havoc as an all purpose back.
pic.twitter.com/VH99MhNu5L

— Faithful Dawgs Podcast (@FDPodcastCLE) March 23, 2023
Ezekiel Elliott – New England Patriots
Before you start laughing, hear me out. Last year, even though the top-10 running back out of Dallas was Pollard, Zeke still finished as the 22nd-ranked fantasy football running back. Even as a shell of himself, he averaged 12.4 points per game when healthy. Now, on a Patriots team that relies on the run, Zeke finds himself with an average auction value of one dollar.
Reports from practice are that Zeke could see a lot of goal line work. That's good for fantasy football. It's also been reported that he's working as a pass-catching back. That's also good for fantasy football. Zeke isn't going to be a top-10 running back. He may not even be a top-20. However, for $1, he seems like it's worth a flier and leaves you cap to get a top-10 running back.
Mac Jones to new Patriots RB Ezekiel Elliott pic.twitter.com/3826oCpU5M

— Doug Kyed (@DougKyed) August 16, 2023
Elijah Mitchell – San Francisco 49ers
I know what you're thinking. This is the Christian McCaffrey show. You're completely correct. However, just because he had a season of good health last year, don't forget that he still has some injury-prone tendencies. Not to mention, the 49ers have a strong offensive game plan that normally will see both backs get involved.
At one dollar, Elijah Mitchell isn't just a handcuff running back. He's a back that can fill in for you on bye weeks or be in the flex. Let's not forget, in Week 18, when he and CMC were both healthy, they both went for over 17 fantasy football points. Look for the 49ers to manage CMC's workload to keep him healthy, meaning Mitchell is going to get touches. He's one of my favorites to grab among the fantasy football auction budget players.
The rook Elijah Mitchell had 100+ total yards for the 4th time this season on Sunday 👀

32 touches
168 total yards
1 touchdown pic.twitter.com/dQQZawBaTV

— NFL (@NFL) November 30, 2021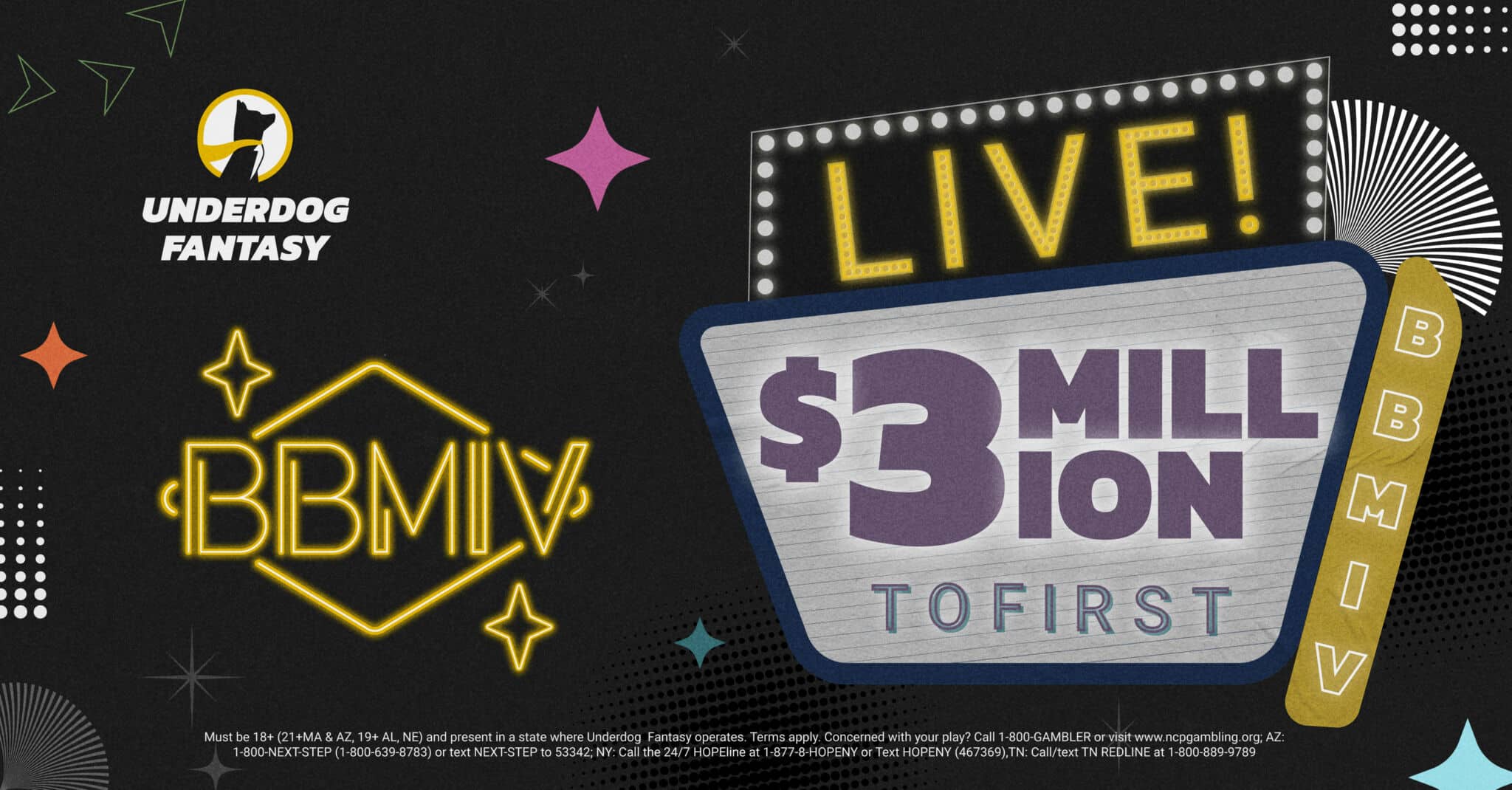 Wide Receivers
Gabe Davis – Buffalo Bills
The Buffalo Bills have one of the best offenses in the league. Last year, Gabe Davis was disappointing as a fantasy football player. He went for an average auction value of $20 and now falls onto our fantasy football auction budget players. This is too much of a regression for a guy who has Josh Allen throwing to him. Davis really showed up for Allen in the 2021 playoffs. Just because they had a down year last year doesn't mean they'll have a down year this year.
Yes, the Bills have Stefon Diggs, Dawson Knox, Khalil Shakir, and Dalton Kincaid. They can't catch everything, though. Even with the disappointing season last year, Davis finished as the 27th-ranked wide receiver in fantasy football and averaged 9.8 fantasy points a week. For one dollar, Davis seems like a steal.
Josh Allen to Gabe Davis on the run 🔥

(via @NFL)pic.twitter.com/a0rRxLUMg9

— B/R Gridiron (@brgridiron) August 26, 2023
Kadarius Toney – Kansas City Chiefs
Kadarius Toney finds himself on the fantasy football auction budget players this year. It's not necessarily a tribute to his talent. Actually, his talent has never been questioned. It's staying on the field that he struggles with. However, he's on the list this year because he has Patrick Mahomes throwing to him.
Yes, Patrick Mahomes will likely throw twice as many targets to Travis Kelce. However, somebody else has to catch some passes and some touchdowns. Kadarius Toney enters his first full year with the Chiefs and a full offseason to get ready. When they are only one dollar, it's worth taking a flier on a Chiefs player.
Kadarius Toney juke is like something you see on Madden! 🤯🔥 pic.twitter.com/cCtAoPCaup

— Brad Henson Productions (@BradHensonPro) August 19, 2023
Zay Flowers – Baltimore Ravens
The Ravens say they're going to throw the ball more. Whether that's true or not, they have to throw the ball some. Who will demand the target share? That's yet to be seen. Rashod Bateman has been there for several years now but hasn't really taken off as a dominant WR1. The Ravens signed Odell Beckham Jr. However, he's coming off injuries and will be 31 years old. Mark Andrews is their most consistent pass-catcher.
So why not Zay Flowers? He's shown flashes in preseason. The Ravens drafted him for a reason, and I could see him becoming the second option in the passing offense behind Mark Andrews. Especially if you think Bateman is more of a backup option and Beckham is past his prime. For only a dollar, it's worth taking a stab at the rookie. He lands on our list of fantasy football auction budget players with a lot of upside.
This SPIN move by Zay Flowers 😳

Flowers also already scored a TD on his FIRST drive as a Baltimore Raven (26 yards).

Keith Williams (Ravens assistant WR's coach) said Flowers is already "better" than they expected.

Flowers was reportedly "exposing" Commanders defenders… pic.twitter.com/mvWtpoFDje

— NFL Rookie Watch (@NFLRookieWatxh) August 22, 2023
Tight Ends
Gerald Everett – LA Chargers
Tight end seems to be a position a lot of people like to punt on. To an extent, I get it. If you don't go for one of the top five guys, then maybe it's best to punt on them. So you have to look for some value. Luckily, I think there is some value to be found. The list of fantasy football auction budget players starts with Gerald Everett. Even though he hasn't finished as a top-12 tight end in his six-year career, there's reason for optimism.
Last year, Everett posted career highs with 58 receptions, 555 yards, and four touchdowns. He enters another year with gun-slinger Justin Herbert as his quarterback. This year, they have a new offensive coordinator in Kellen Moore. I think Kellen Moore is going to be a great addition to this offense and do great things for the playmakers. Last year, as offensive coordinator for the Cowboys, Dalton Schultz finished as the 12th-ranked tight end in a half-ppr league. Everett has more athletic ability and could be used in similar ways.
2. Washington enables *TWO* top-24 RBs in PPR points per game

Brian Robinson and Antonio Gibson getting virtually identical 50/50 usage in the preseason.

Maybe Sam Howell doesn't suck and this offense is decent?

WSH ranks 2nd in RB expected PPR points per game last three years

— Ian Hartitz (@Ihartitz) August 23, 2023
Sam LaPorta – Detroit Lions
Rookie tight ends rarely make an impact. It's no secret to seasoned fantasy football managers. However, the Lions' new tight end, Sam LaPorta, may not have a choice. With multiple receivers suspended to start the year and LaPorta being the clear top option at tight end, this year he may step forward.
The Lions have had a tight end the past couple of years that was relevant in fantasy football. You may have heard of him. Even though they traded him away, T.J. Hockenson was a playmaker for them who put up fantasy football points. After being traded to the Vikings, there's a void where Hockenson was. It's a void that Brock Wright or any other tight end on the Lions hasn't necessarily been able to fill.
Even better, LaPorta and Hockenson are cut from the same cloth. They are both Iowa Hawkeye tight ends. The Hawkeyes don't have much to hang their hat on as far as their offense goes, but producing tight ends like T.J. Hockenson, George Kittle, and to a lesser extent, Noah Fant, is something they do have. LaPorta is worth a flier if you're punting at tight end in an offense that can move the ball and will need to utilize him in the passing game.
Sam LaPorta was the focal point of the passing game at Iowa. He led them in receptions in each of the past three seasons. This is the year rookie TEs breakout.
pic.twitter.com/E8E0pmkOi3

— Ben Cummins (@BenCumminsFF) August 23, 2023
Hunter Henry – New England Patriots
The last tight end on the fantasy football auction budget players is Hunter Henry. I know he's sharing some time with Mike Gesicki, but his familiarity with the offense from last year, plus his chemistry with Mac Jones, should help him be the top tight end in that offense. Not counting his injury year in 2018, Henry has had over 500 receiving yards in his last five seasons.
In 2021, Henry scored nine touchdowns. Last year, he only scored two touchdowns. There should be some positive regression in the touchdown market. The Patriots' offense doesn't necessarily inspire a ton of confidence in the passing game. However, Hunter Henry could end up being one of their main options. At 28 years old, the tight end could find some value, especially when going for only a dollar. If he doesn't pan out, you're not out much and can always drop him.
Remember when Mac Jones threw an absolute LASER to Hunter Henry for a late touchdown in Indy? 🤯 #ForeverNE • #Patriots pic.twitter.com/wBFZw5fzoY

— ⅃AͶᗡOͶ ᴴᵒᵖᵏⁱⁿˢ (@sadpatsfan__) August 23, 2023