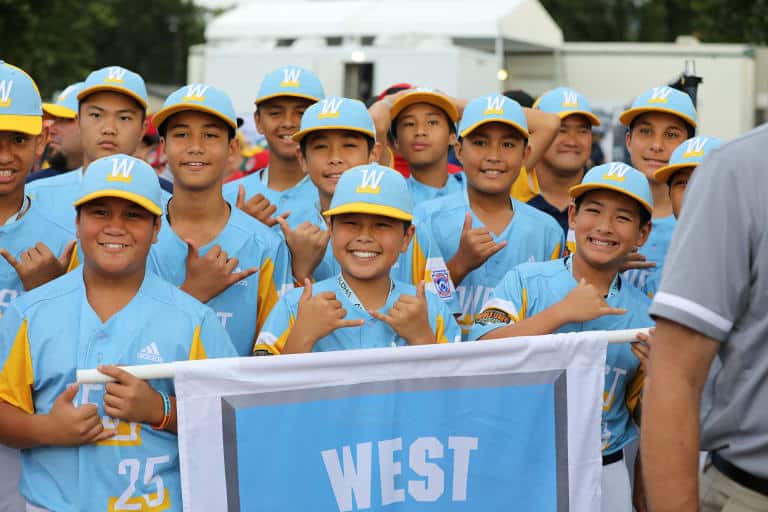 Gambling on the Little League World Series can be a twisting, wild roller coaster ride. It's a bunch of 12-year-olds in Williamsport, PA, with the best youth baseball equipment known to man. Most kids don't have a problem putting the bat on the ball, but when it comes to fielding it and making a clean throw: you may have a better chance at placing $10 on a roulette wheel and choosing the correct number than making Little League World Series picks. Simpletons may ask, 'Why do it'? When sports are on ESPN and ESPN2 at noon or 3:00 Eastern, there are definitely worse things to do with money. This article includes the Little League World Series betting odds and my analysis of them.
My name is Noah Bieniek, and I'm the host of the Sports Gambling Podcast Network's The College Baseball Experience. Luckily, I have a track record of betting on amateur baseball at the college and LLWS levels. In 2021 Taylor North Little League from Taylor, Michigan, won the LLWS. I reside just 40 minutes from Taylor and was very plugged into that team. Honolulu Little League won the LLWS in 2022, which was my pick to win in this article a year ago. Lastly, listeners/readers and I were up almost five units on one-unit bets during the 2023 College World Series alone.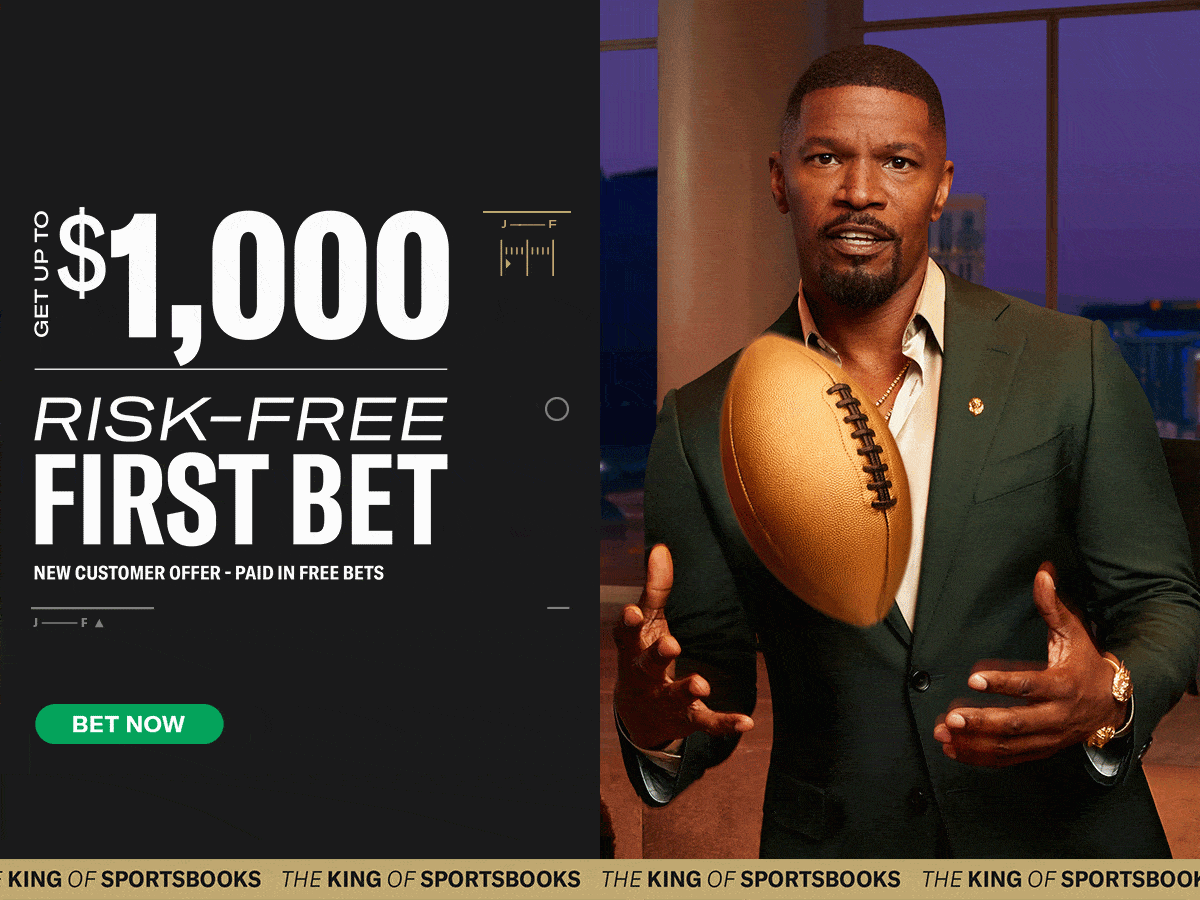 Little League World Series Betting Odds And Preview
Little League World Series Participants
Here are the 20 teams attending Williamsport this year and their betting odds to win their respective divisions at the Little League World Series.
United States
+150 West: El Segundo Little League; El Segundo, California
+225 Southeast: Nolensville Little League; Nolensville, Tennessee
+550 Mountain: Henderson Little League; Henderson, Nevada
+700 Midwest: Fargo Little League; Fargo, North Dakota
+750 Mid-Atlantic: Media Little League; Media Pennsylvania
+800 Southwest: Needville Little League; Needville, Texas
+900 Northwest: Northeast Seattle Little League; Seattle, Washington
+1200 New England: Gray New Gloucester Little League; Gray, Maine
+1600 Metro: Smithfield Little League; Smithfield, Rhode Island
+1800 Great Lakes: New Albany Little League; New Albany, Ohio
International
+175 Caribbean: Pabao Little League; Willemstad, Curacao
+300 Asia-Pacific: Kuei-Shan Little League; Taoyuan, Taiwan (Chinese Taipei)
+300 Japan: Musashi Fuchu Little League; Tokyo, Japan
+500 Australia: Hills Little League; Sydney, Australia
+700 Mexico: Municipal de Tijuana Little League; Tijuana, Mexico
+900 Latin America: San Francisco Little League; Maracaibo, Venezuela
+1100 Panama: Activo 20-30 Little League; Santiago de Veraguas, Panama
+1200 Cuba: Bayamo Little League; Bayamo, Cuba
+2200 Europe-Africa: South Czech Republic Little League; Brno, Czech Republic
Canada: North Regina Little League; Regina Saskatchewan
How To Watch and Bet on The 2023 Little League World Series
The games will be played at Howard J. Lamade Stadium and Little League Volunteer Stadium from August 16th to August 27th. The games will be televised on ESPN, ESPN2, and ABC and will be streamed for free on the ESPN app, Hulu, and FuboTV. Currently, there are no available Little League World Series betting odds. Last year BetOnline, Bovada, and BetUS all offered LLWS betting markets, and rumors are that they will offer game-by-game odds again this year.
Wednesday, Aug. 16
Europe-Africa (+240) vs. Panama (-300), 1 p.m., ESPN
Mountain (-200) vs. Metro (+160), 3 p.m., ESPN
Japan (-350) vs. Cuba (+275), 5 p.m., ESPN
Southwest (-150) vs. Mid-Atlantic (+120), 7 p.m., ESPN
Thursday, Aug. 17
Caribbean (-500) vs. Australia (+375), 1 p.m., ESPN
Northwest (-140) vs. New England (+110), 3 p.m., ESPN
Canada (+550) vs. Asia-Pacific (-800), 5 p.m., ESPN
West (-450) vs. Great Lakes (+350), 7 p.m., ESPN2
Little League World Series Betting Preview
*Disclaimer: It's extremely hard to find film and player stats for international teams. Every year there is always a team that sticks out like men among boys. After watching a lot of the teams play in the United States Regionals, I can confidently say the U.S. doesn't have this year's team. Each team has a dude, but none of them have dudes plural. It's not a bold take, but my favorite American team this year is Southern California (West).
El Segundo Little League from El Segundo, California has a few good pitchers that should help them string together some wins. The offense made consistent good contact but didn't score many runs in the West Regional. A big issue for me is that they received a bad draw. Ohio has a stud player in Kevin Klingerman, who I expect to be on the mound vs. Southern Cal. Klingerman also has a big stick at the plate that El Segundo will need to be careful with.
As I said, the Honolulu, Hawai'i team last year were men among boys. The team that lost to Hawai'i in the Championship? Pabao Little League from Willemstad, Curacao. The Hawaiians returned to Williamsport in '22 as runner-ups in '21. I believe that the kids who have experienced playing in front of large crowds and also a bitter ending the season prior have an advantage over the others.
Curacao is one of two '22 Williamsport returnees. The other is Nolensville, Tennessee, which is representing the Southeast for the third year in a row. Nolensville's Stella Weaver is one of the biggest storylines this year. She can pitch and hit very well.

Little League World Series Bets To Entertain
+175 Caribbean To Win The International Bracket
Pabao Little League dominated the Caribbean Regional tournament to a 47-4 run differential. Curacao played Puerto Rico three times, Aruba twice, and the Dominican Republic once in the Championship, going 6-0 with four shutouts. The Caribbean received a VERY good draw as they faced Australia in Game 1.
If you told me I could pick one International team to face in Game 1, it would be the Aussies. Curacao also dodges Japan, Chinese Taipei, and Mexico as they're all on the opposite side of the winner's bracket.
More About The Caribbean Team
Pabao Little League from Willemstad, Curacao, was a dynasty in the early 2000s. Pabao won the Caribbean Region tournament seven years in a row from '03-'09. Representing Curacao and the Caribbean, Pabao won the Little League World Series in 2004. MLB 2nd baseman Jonathan Schoop ('03-'04) and MLB RHP Kenley Jansen ('03) are notable names that have played for Pabao.
As I mentioned previously, Pabao was the runner-up in '22, but they were also the runner-up in 2019. Reminder: the LLWS was canceled due to Covid-19 in 2020, and International teams couldn't travel for 2021's tournament. One could argue Covid hurt baseball in Curacao the most because Pabao's Senior League (13-16-year-olds) team won the 2023 National Tournament too.
Zaino Everett is once again Pabao's Manager in '23. Everett is a little ball of positive energy that ESPN cameras were very attracted to last year. Although star player Davey-Jay Rijke graduated, Everett brings back his coaching staff and five players from 2022's team.
I expect big things from Jae-Dlynn Wiel in this year's Little League World Series. Last year Wiel was excellent on the mound. He tallied 10.2 innings pitched, with 13 strikeouts, one walk, one hit, and one run against. At the plate, Wiel batted cleanup, hitting .263 (5-19) with 2 RBI.
Everett's other returning players are Joshua Acosta-Fernandez .333 (5-15), 3 RBI, 2 R; Shemar Sophia Jacobus .231 (3-13); Alexander Provacia-Roach .200 (2-10), and D'Shawn Winklaar .200 (1-5). Acosta and Jacobus also got experience pitching in the 2022 LLWS.
+100 An International Team Wins The Little League World Series
This is my favorite bet for the 2023 Little League World Series. Unfortunately, I'm fairly confident that a team from the United States doesn't win the LLWS. I just wasn't impressed by many of their performances in their Regionals. Especially when my notes from the International side include the following:
Chinese Taipei (Asia-Pacific): LLWS Record 17 Championships. 65-3 run differential in 5 Asia-Pacific Regional games. They faced China, Philippines, Guam, Indonesia, and South Korea.
Japan: 36-6 run differential in four Japan Regional games.
Venezuela (Latin America): 44-3 run differential in six Latin America Regional games. They played against Puerto Rico three times, Aruba twice, and beat Dominican Republic in the Regional Final.
Mexico: 53-6 run differential in eight Mexico Regional games. They lost their very first game, I assume their Ace pitched, which would be a sign of slight weakness vs the LLWS field. But they finished 7-1 and won the Mexican National Tournament.
Tips To Make Good Little League World Series Picks
When betting on amateur baseball, I live by three guidelines. First, the Aces win. A good pitcher can completely shut down the opposing offense. No-hitters and 10-strikeout games occur more often because the skill level between a pitcher and 9 of the 11 batters in the lineup can be drastic sometimes. Therefore rallies are hard to start. Second, especially for the LLWS, bet on teams that can consistently put the bat on the ball.
By not striking out, the offenses are putting a lot of pressure on the young ballplayers to make a defensive play in front of the largest crowd they have ever played in front of in their life. Third is that fundamentals win amateur baseball games. The teams that limit walks and errors are the teams that will advance the furthest.
Notable Little League World Series Pitchers
Here are a few U.S. Aces that you should bet on when they pitch:
Nolan Gifford, Mountain (Had a 16-strikeout game, struck out nine batters in a row. 11 strikeouts, and a 4-inning no-hitter in the Regional final.)
Connor Curtis, Metro (14 strikeouts vs. New York in Regional Final.)
Austin Clay, Mid-Atlantic (5 innings, 13 strikeouts, and 0 runs allowed in Regional Final.)
Kevin Klingerman, Great Lakes (1 run allowed in two games. Threw an eight-strikeout complete game in the Regional final.)
Reese Evenson, Midwest (An immaculate inning and 11 strikeouts in 5 IP vs. Kansas in Regional.)
Kayden Oliver, New England (10 strikeouts in 5.1 innings vs. Massachusetts in Regional.)
Trey Kirchoff, Northwest (9 strikeouts in a 50 pitch appearance.)