There are Little League World Series betting odds? Yes, it's a thing, you can bet on them and it is very fun. Imagine a bunch of 12-year-olds in Williamsport, PA with the best youth baseball equipment known to man. Most kids don't have a problem putting the bat on the ball, but when it comes to fielding it and making a clean throw: you may have a better chance at placing $10 on a roulette wheel and picking the correct number. That still won't stop Degen Nation from wanting to place Little League World Series bets. As an added bonus we get the MLB Little League Classic game to bet on too!? Who said these were the dog days of baseball!?
My name is Noah Bieniek and I'm the host of the Sports Gambling Podcast Network's The College Baseball Experience. For reference, you probably have better odds placing a $10 bet on a roulette wheel and picking the correct correct column than picking a -110 moneyline. Luckily for you, we made some good money off of kids committing three defensive errors a game all Spring and now we're going to do it on the Little League World Series (LLWS) in the Summer!
Little League World Series Preview
Taylor North Little League from Michigan were the LLWS champions in 2021. My eyes were glued to Taylor North's run as they brought home Michigan's first ever Little League title. Also, the fact that I reside about 40 minutes away. However, Michigan was ousted from the Great Lakes Region and won't get a chance to defend their "Mickey Mouse" title. I didn't call it a "Mickey Mouse" title because they are kids, it was because like many titles during Covid-19, there's an asterisk. International teams weren't invited into the United States.
Foreign countries return for the 2022 event where the Little League Baseball World Series is celebrating their 75th anniversary. This year's event will have the most teams in history participating. Little League has added two teams to both the U.S. (Mountain and Metro) and International (Panama and Puerto Rico) brackets. Here are the 20 teams that will be attending Williamsport this year and their betting odds to win the championship.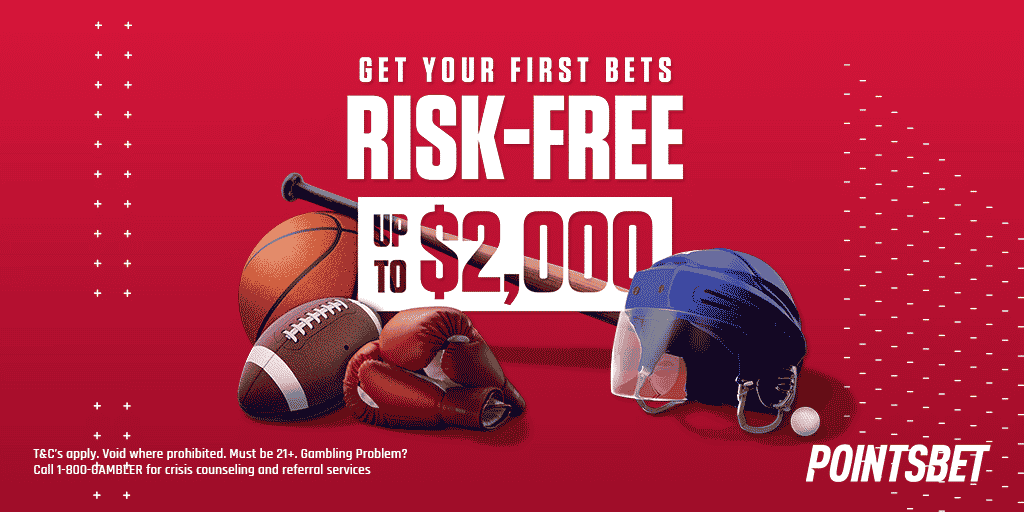 Little League World Series United States
West +500: Honolulu Little League; Honolulu, Hawaii
Metro +575: Massapequa Coast Little League; Massapequa, New York
Great Lakes +1000: Hagerstown Little League; Hagerstown, Indiana
Southeast +1000: Nolensville Little League; Nolensville, Tennessee
Mountain +1000: Snow Canyon Little League; Santa Clara, Utah
Mid-Atlantic +1400: Hollidaysburg Area Summer Baseball Little League; Hollidaysburg, Pennsylvania
Midwest +1400: Davenport Southeast Little League; Davenport, Iowa
Southwest +1400: Pearland Little League; Pearland, Texas
New England +4000: Middleborough Little League; Middleborough, Massachusetts
Northwest +4000: Bonney Lake/Sumner Little League; Bonney Lake, Washington
Little League World Series International
Japan +200: Takarazuka Little League; Takarazuka, Japan
Panama +650: Aguadulce Cabezera Little League; Aguadulce, Panama
Asia-Pacific +750: Fu Lin Little League; Taipei City, Chinese Taipei
Mexico +1000: Matamoros Little League; Matamoros, Tamaulipas, Mexico
Latin America +1200: 14 de Septiembre Little League; Managua, Nicaragua
Canada +1200: Little Mountain Little League; Vancouver, British Columbia
Caribbean +1400: Pabao Little League; Willemstad, Curacao
Puerto Rico +2000: Guaynabo Baseball Little League; Guaynabo, Puerto Rico
Australia +2500: Brisbane North Little League; Queensland, Australia
Europe-Africa +5000: Emilia Romagna Little League; Bologna, Italy
How To Watch The 2022 Little League World Series
Currently BetOnline is offering these LLWS futures and betting odds for each of the first two days' games. The games will be played at Howard J. Lamade Stadium and Little League Volunteer Stadium from August 17th to August 28th. The games will be televised on ESPN, ESPN2, ABC, and will be streamed for free on fuboTV.
Wednesday, Aug. 17
Caribbean (+115) vs. Latin America (-145), 1 p.m., ESPN
Southeast (-210) vs. New England (+170), 3 p.m., ESPN
Canada (-225) vs. Australia (+185), 5 p.m., ESPN
Northwest (+425) vs. West (-600), 7 p.m., ESPN
Thursday, Aug. 18
Asia-Pacific (-500) vs. Europe-Africa (+375), 1 p.m., ESPN
Midwest (+120) vs. Great Lakes (-150), 3 p.m., ESPN
Puerto Rico (+175) vs. Mexico (-215), 5 p.m., ESPN
Southwest (-285) vs. Mid-Atlantic (+225), 7 p.m., ESPN2
Little League World Series Bets To Entertain
Like I said I watched Michigan from their Great Lakes Regional games all the way to Williamsport. Taylor North went 7-0 to get to Williamsport. 3-0 in the Michigan state championship tournament and 4-0 in the Great Lakes Regional. Their only loss during the championship run in Williamsport was to the Honolulu Little League from Hawaii. Honolulu is back and some of those kids from 2021's Hawaii team return and they can RAKE! Not many Regional LLWS videos surface social media. Unless a kid consoles a pitcher that just hit him in the head with a fastball or an umpire screws up a call resulting in a team losing a game. I DIGRESS. Seriously though, these kids from Hawaii hit tanks and they've been all over social media.
Jaron Lancaster almost hit a ball over the fence behind the fence pic.twitter.com/iYs5I7aW3f

— Reece Nagaoka (@reecenagaoka) August 8, 2022
This will be Coach Gerald Oda's 3rd Williamsport appearance with Honolulu in the last five years (2018, 2021). Oda's group looks like some of the most mature 12-year-olds I have ever seen. The club went 3-0 with a combined score of 25-5. Honolulu Little League is led by Ace and 3-hitter Jaron Lancaster. In the three regional games Lancaster batted for a .300 average with one home run and five RBIs. On the mound Lancaster started both the first and third game. Against Southern California in game 1 Lancaster struck out 12 of the 13 batters he faced. In his second performance vs Arizona he racked up 8Ks in 5.2 IP. For a kid he CHUCKS HEAT.
Lancaster can't get all of the love. Leadoff hitter and LLWS veteran Kekoanui Payanal had an amazing regional. Payanal slapped a solid .600 with 5 RBIs in three games. Look for this kid to play a pivotal leadership role for the Hawaiians.
Jaron Lancaster should open a doughnut shop the way he's serving Ks by the dozen

🍩🏪 | #LLWS pic.twitter.com/cUoEwhOmde

— Little League (@LittleLeague) August 7, 2022
That's one way to get things started 🔥 #LLWS | 📺: ESPN pic.twitter.com/KRvxo2NSB0

— Little League (@LittleLeague) August 13, 2022
Little League World Series Bets
Here are my favorite Little League World Series bets. Get down on Hawaii to win the 2022 Little League World Series +500. Also, just for fun, sprinkle a little bit on a prop in Williamsport as well. Winner of the Little League World Series comes from USA +120.
Little League Classic Betting Preview
The 2022 Little League Classic will be the fifth edition of one of the coolest additions the MLB has made to it's yearly schedule. The two lucky teams this year are the Boston Red Sox and Baltimore Orioles. It's amazing to see the big leaguers interact with the little leaguers. I don't know if it's just me but watching MLB players show off their personalities around young ballplayers is so cool. I still think of the time Joe Maddon slid down the hill on a piece of cardboard.
https://twitter.com/espn/status/1163155708654653440?s=20&t=NbYYse0lW4uU1pPQxfU2ww
Little League Classic SP Preview
No current betting odds are out at the time of publishing but we can preview the matchup. So far in nine games against each other Baltimore leads the season series 5 to 4. In all but one of the nine games the winning team has won by two or more runs. Baltimore's probable starter is Dean Kremer (5-4) 3.58 ERA, 55K, 16BB, 70.1 IP. Kremer has a 3.84 ERA away from Camden Yards. Boston is projected to start Nick Pivetta (9-9) 4.28 ERA, 130K, 50BB, 136.2 IP. Pivetta has a 4.13 ERA in starts away from Fenway Park. Kremer has made one start against the Red Sox this season. He had six strikeouts but gave up four runs in 6.2 IP. Pivetta has a 3.87 ERA against the Orioles in two starts this season. He had five strikeouts in both games.
https://twitter.com/Orioles/status/1559724748011180032?s=20&t=TEvTkp1eiA9nSJ6Wxut0ug
Little League Classic Orioles' Offense
Cedric Mullins has the best pitcher vs batter history in the 2022 Little League Classic. Against Pivetta Mullins is .381 (8-21), with five singles, two doubles, and a mashed potato. Second for the Os is Jorge Mateo. Mateo is hitting .333 (2-6) with a single and a double in his career vs Pivetta. Third, with success against Pivetta is Ramon Urias. He is batting .286 (2-7), with a single and a double. Lastly, Ryan Mountcastle has seen success vs Pivetta in his career. Mountcastle is (5-18) slashing .278/.316/.667 with two moonshots vs Pivetta. Over the past six games for Baltimore Mateo (.409), Rougned Odor (.400), Mullins (.389), and Anthony Santander (.318) are all hitting above .300 and are also good DFS Showdown plays.
Cedric Mullins and Adley Rutschman go back-to-back to tie it up for the O's! pic.twitter.com/NRJ3tIwXAB

— Talkin' Baseball (@TalkinBaseball_) August 17, 2022
Little League Classic Boston's Batting
Pitcher vs Batter stats are hard to come by for Boston as Dean Kremer is still a young gun. Alex Verdugo has the best PVB history against Kremer for the Boston Red Sox. Against Kremer Verdugo is hitting .375 (3-8) with a single and two doubles. Second for the Red Sox is Kevin Plawecki. Plawecki is hitting .333 (2-6) with a single and a triple in his career vs Kremer. Hot in Boston's last six games are Bobby Dalbec (.400), Reese McGuire (.364), Jaylin Davis (.333), Tommy Pham (.333), and Verdugo (.333) are all good considerations for a DFS Showdown contest.
Little League Classic Bets To Entertain
Based on the recent success of these two offenses my initial lean is to go with the classic Sunday Night Baseball over. I would also be leaning the Baltimore Orioles as a dog. We'll see where the Little League Classic in Williamsport, PA line opens up.
Related Content