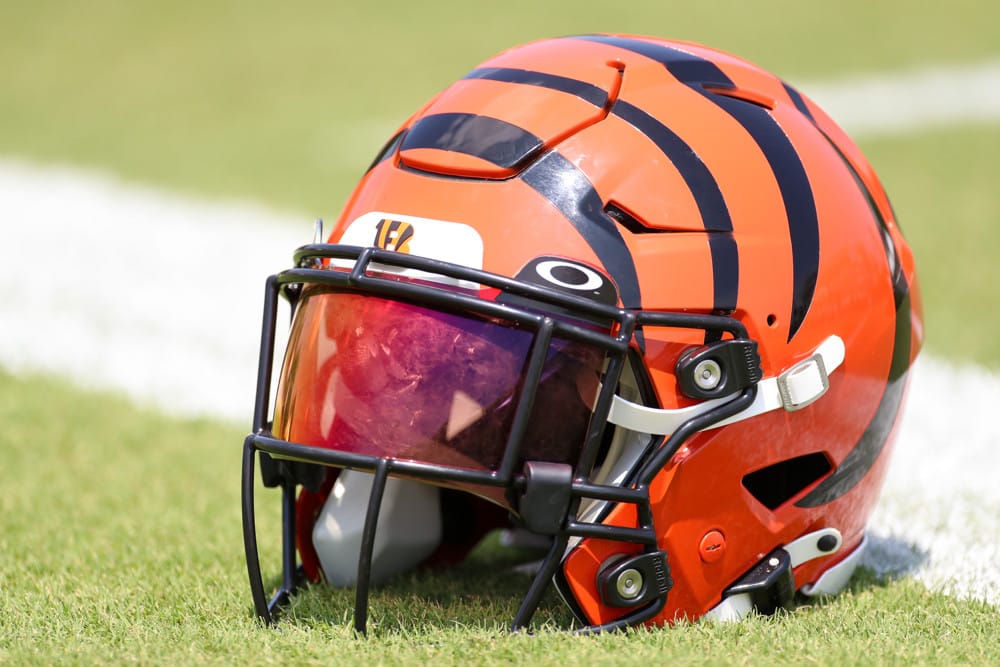 The AFC North could be one of the toughest divisions in football in 2023. The Pittsburgh Steelers, who have the longest odds of winning the division (+450 drafting a Sportsbook), have an over-under-win total set at 8.5, meaning that this division should be a grind-it-out, tough-to-take-home division.
In 2022, the Cincinnati Bengals won their second straight AFC North title with a record of 12-4 (Cincinnati only played 16 games after the game vs. Bills was canceled) after winning just six games the previous two years combined.
Despite the Browns' starting quarterback Deshaun Watson being suspended for the first 11 games of the season, they still finished only 5.5 games behind the Bengals as the worst team at 7-10, with every team in the division looking loaded up to make a playoff run in 2023, last year's close finish shows you just how close 2023 should be in the AFC North.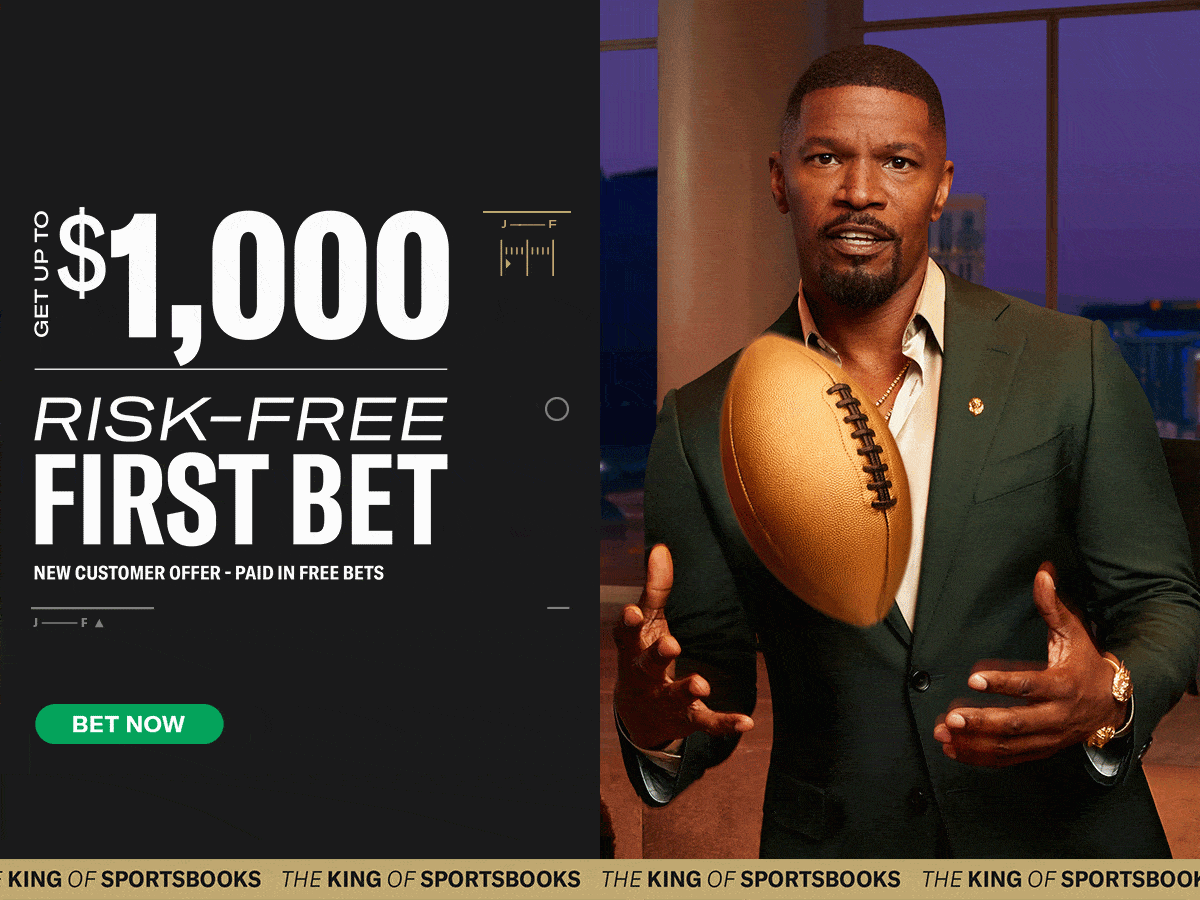 NFL 2023: AFC North Betting Odds and Picks
Cincinnati Bengals
Win Total: 10.5
AFC North Win: +150
Conference Win: +550
Super Bowl Win: +1100
Cincinnati Bengals Best Bets
Over 11.5 Wins (+125 drafting a Sportsbook)
If you bump the alternative wins total up to 11.5, it gives you +125 rather than the -130 for over 10.5 wins. Obviously, this comes with more risk, but if this Bengals team is the same team we've seen the last two seasons, this doesn't bother me.
Last year the team went 12-4 and was leading the game vs. the Bills that were suspended and canceled, a team they went on to beat handily in the playoffs. With the core returning, as long as Joe Burrow's calf holds up, this team should once again be light out. I see an easy 12-win season yet again.
To Win AFC Conference (+550 DraftKings Sportsbook)
The 2022 Cincinnati Bengals made it to the conference championship game for the second year in a row after winning the conference championship in 2021. They fell short of the eventual Super Bowl champions losing the game to the Kansas City Chiefs 14-5 at Arrowhead Stadium.
If we think this team will go over their win total and win the division, why not shoot a little higher with the bet? You could play to win the AFC North at +150, but if they are as good as we expect them to be, they should be able to make it back to the conference title game. If they make their third straight appearance in that game, you'll hold a nice ticket on them and have options on the table.
Baltimore Ravens
Win Total: 10.5
AFC North Win: +235
Conference Win: +1000
Super Bowl Win: +1800
Baltimore Ravens Best Bets
AFC North Exact 1-2 Finishing Order Bengals/Ravens (+380)
If we're operating on the assumption the Bengals remain the best team in the AFC North, I don't think the Ravens will be far behind. Lamar Jackson is back with his new contract. Mark Andrews returns as his favorite target. New toys in rookie Zay Flowers and Odell Beckham Jr have been added to the roster. John Harbaugh is a proven coach who has averaged 10 wins per season since 2016. The Ravens are a live dog to win the AFC North outright, but if things pan out how they should, getting the most likely combination to happen at almost 4/1 is a great deal.
Lamar Jackson Over 725.5 Rushing Yards (-105 DraftKings Sportsbook)
Let's shift focus over to a player prop here next. Lamar Jackson got paid. Jackson signed a five-year extension this offseason for 260 million dollars, 185 million of that is fully guaranteed. This contract puts Jackson at 52 million per year, making him the highest-paid player in the league.
This number is baffling to me. Jackson is only 26 years old, entering his sixth year in the NFL. Jackson only rushed for 695 yards in his rookie season while playing all 16 games. Since then, Jackson has not played a full season, yet he has still gone over this number every year. In 2019 and 2020, Jackson rushed for over 1,000 yards each year.
With 767 in 2021 and 764 in 2022 while only playing 12 games in each of those last two seasons. Even if Jackson were to miss five games, he's already proven he can go over this number. If he shows up for all 17, it shouldn't even be close.

Cleveland Browns
Win Total: 9.5
AFC North Win: +380
Conference Win: +1800
Super Bowl Win: +3500
Cleveland Browns Best Bet
Under 9.5 Wins (-135 DraftKings Sportsbook)
This is the one team in this tough division that I just don't feel as confident in. The Browns held on to a 7-10 season in 2023 after going through the 11-game Deshaun Watson suspension. Watson returned for the final six games but looked very rusty, as one would after not playing football for over 700 days.
The Browns have moved all chips in with Watson at quarterback to try and change things in Cleveland. 2020 when the team went 11-5, is the only winning season the team has had since 2007, and that was with Baker Mayfield at quarterback. I know Deshaun Watson from the early days with the Texans was a big upgrade from what the Browns have had at quarterback, but Watson hasn't won more than four games as a starter since 2019, so my expectations are tempered.
Their starting schedule is also giving me pause, opening up with division foes Cincinnati and Pittsburgh before a date with the Titans, who I expect to be a tough team. Then it's Baltimore and San Francisco before they get an easier stretch. I could easily see this team starting 0-5, 1-4, with a fragile franchise history and a tense quarterback not getting the release he's used to. I'll bet against that.
Pittsburgh Steelers
Win Total: 8.5
AFC North Win: +450
Conference Win: +3000
Super Bowl Win: +5000
Pittsburgh Steelers Best Bet
Over 8.5 Wins (-140)
The Steelers. My favorite team to bet on every year and the featured team in my article from last week (NFL Season Over Win Totals to Hammer for 2023). Mike Tomlin just doesn't lose. In 16 seasons as the head man in Pittsburgh, he has never recorded a losing season. Ten playoff appearances, seven division titles, three AFC championship games, and a Super Bowl win. Tomlin is a great coach and always gets his players to rally.
This win total is juiced up a little, and I'm not opposed to playing the over 9.5 wins at +125 as well, but like I always say on the NASCAR GAMBLING PODCAST, "you only pay the juice if you lose," which if you've bet on Tomlin for the last 16 years, you haven't. Kenny Pickett is looking to take big steps in year two, and the offense continues to build with valuable pieces. TJ Watt is back to anchor the defense, and the Steelers are just a reliable team to bet on.