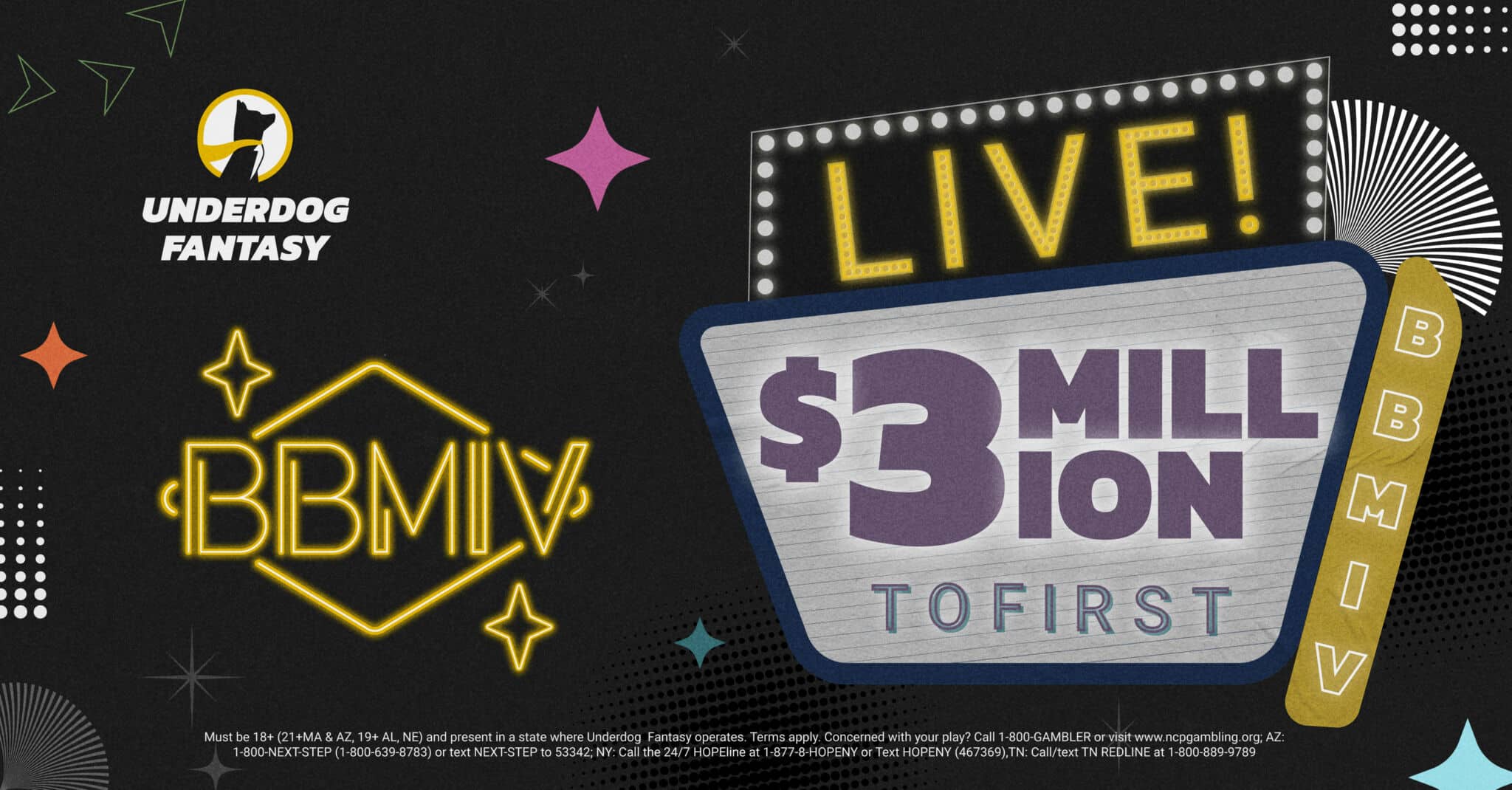 New York Giants Betting Preview
The guys (@GamblingPodcast) NFL preview podcasts continue with their New York Giants betting preview. They're joined by Terrell Furman (@ReallyRell__) to talk New York Giants bets, Darren Waller projections and can Brian Daboll continue his success.
Check out all 32 NFL betting previews.
0:00 Intro
The New York Football Giants surprised last year and should keep the momentum going next year.
6:54 New York Giants 2022 Review
One of the best teams against the spread last year at 14-5, the Giants made a lot of people happy, especially in New York. While many were surprised, it made sense to who were following with all the abysmal years they had with Joe Judge and Jason Garrett. This year was supposed to be another dud but it was thanks largely to 2022 COTY Brian Daboll.
Statistically, they had some scary moments, but they somehow overcame it all. They were at the bottom of the league in yards per attempt, but you have to think about who they were throwing to.
15:05 New York Giants 2023 Preview
A healthy number of changes were made in the offseason with the addition of Darren Waller, Parris Campbell, and Bobby Okereke, among others. Some of the departures were even more key, like Kenny Golladay and Richie James, for just being out of the locker room. Defensively well needed changes occurred, and the offense has hit a huge upgrade in a way that will fit the Daboll offense well. To help implement the offense, Daboll brought in Cole Beasley, who knows the offense from Buffalo. David Bellinger also looks very good, creating a hard to guard twin towers with him and Waller.
One of the bigger questions will be if Daniel Jones is worth the money. He now has some considerable weapons so that can no longer be an excuse.
40:15 New York Giants Schedule Breakdown
After an opening showdown with the Cowboys on Sunday Night Football, the Giants have some culture building on a trip to the Cardinals. In the first 6 games, they have to go from the west coast to Miami and then up to Buffalo, a very tough stretch.
Away games come very early as they have a stretch of 3 road games in weeks 9 through 11. Their bye comes Week 13 but still before they play the Eagles twice.
52:40 New York Giants Picks and Final Thoughts
While he is talented, Waller has only been healthy enough to go over 700 yards twice in his career. With all there is to prove, both Jones and Barkley could be stat chasing a little bit this year which plays well into their over.
Kramer: Over 7.5 wins, Division winner +850, Super Bowl 65-1, Daniel Jones MVP 50-1, Giants Commanders top of division exacta 50-1, Daniel Jones rushing touchdown over
Record Prediction: 12-5
Sean: Under 7.5 wins, Waller under 700.5 receiving yards
Record Prediction: 7-10
Terrell: Over 7.5 wins, Saquon most rushing yards in NFC East +150, Giants Cowboys top of division exacta 11-1, 6-0 division record 90-1
Record Prediction: 10-7
1:03:47 MLD
Waller has some vices, and perhaps one he can't give up is gambling. His fellow tight end Lawrence Cager also is a known degenerate. Mike Kafka is quite the degen simply from his dabbling in
Kramer: Mike Kafka
Sean: Darren Waller
Terrell: Lawrence Cager
2023 New York Giants
KEY ADDITIONS (VETS)
WR Parris Campbell, WR Jamison Crowder, WR Jeff Smith, TE Darren Waller, TE Tommy Sweeney, DT A'Shawn Robinson, DT Rakeem Nunez-Roches, LB Bobby Okereke, CB Amani Oruwariye, S Bobby McCain.
KEY ADDITIONS (DRAFT)
CB Deonte Banks, C John Michael Schmitz, WR Jalin Hyatt, RB Eric Gray.
KEY DEPARTURES
WR Richie James, WR Kenny Golladay, G Nick Gates, C Jon Feliciano, LB Jaylon Smith, CB Fabian Moreau, S Julian Love
2023 New York Giants Odds
| | |
| --- | --- |
| BET | # |
| Win Total | 7.5 |
| Make Playoffs | 190 |
| Miss Playoffs | -190 |
| Division | 850 |
| Conference | 2500 |
| Super Bowl | 6500 |
2023 New York Giants Schedule
| | | |
| --- | --- | --- |
| OPPONENT | SPRD | SLOT |
| DAL Cowboys | 2.5 | SNF |
| @ ARZ Cardinals | -4 | 1PM |
| @ SF Niners | 4.5 | TNF |
| SEA Seahawks | -1 | MNF |
| @ MIA Dolphins | 4.5 | 10AM |
| @ BUF Bills | 7 | SNF |
| WAS Commanders | -2.5 | 10AM |
| NY Jets | 1.5 | 10AM |
| @ LV Raiders | 1.5 | 1PM |
| @ DAL Cowboys | 4.5 | 1PM |
| @ WAS Commanders | -1.5 | 10AM |
| NE Patriots | -1.5 | 10AM |
| BYE | BYE | BYE |
| GB Packers | -2.5 | MNF |
| @ NO Saints | 1 | 10AM |
| @ PHI Eagles | 7 | 🎄 |
| LA Rams | -3 | 10AM |
| PHI Eagles | 2.5 | TBD |
Podcast Transcription