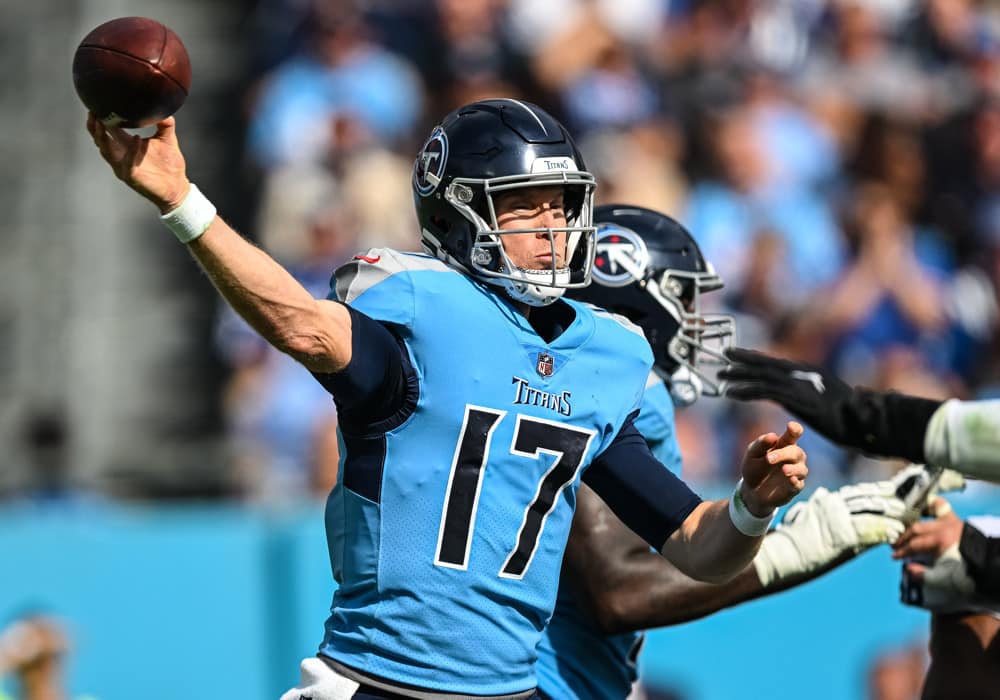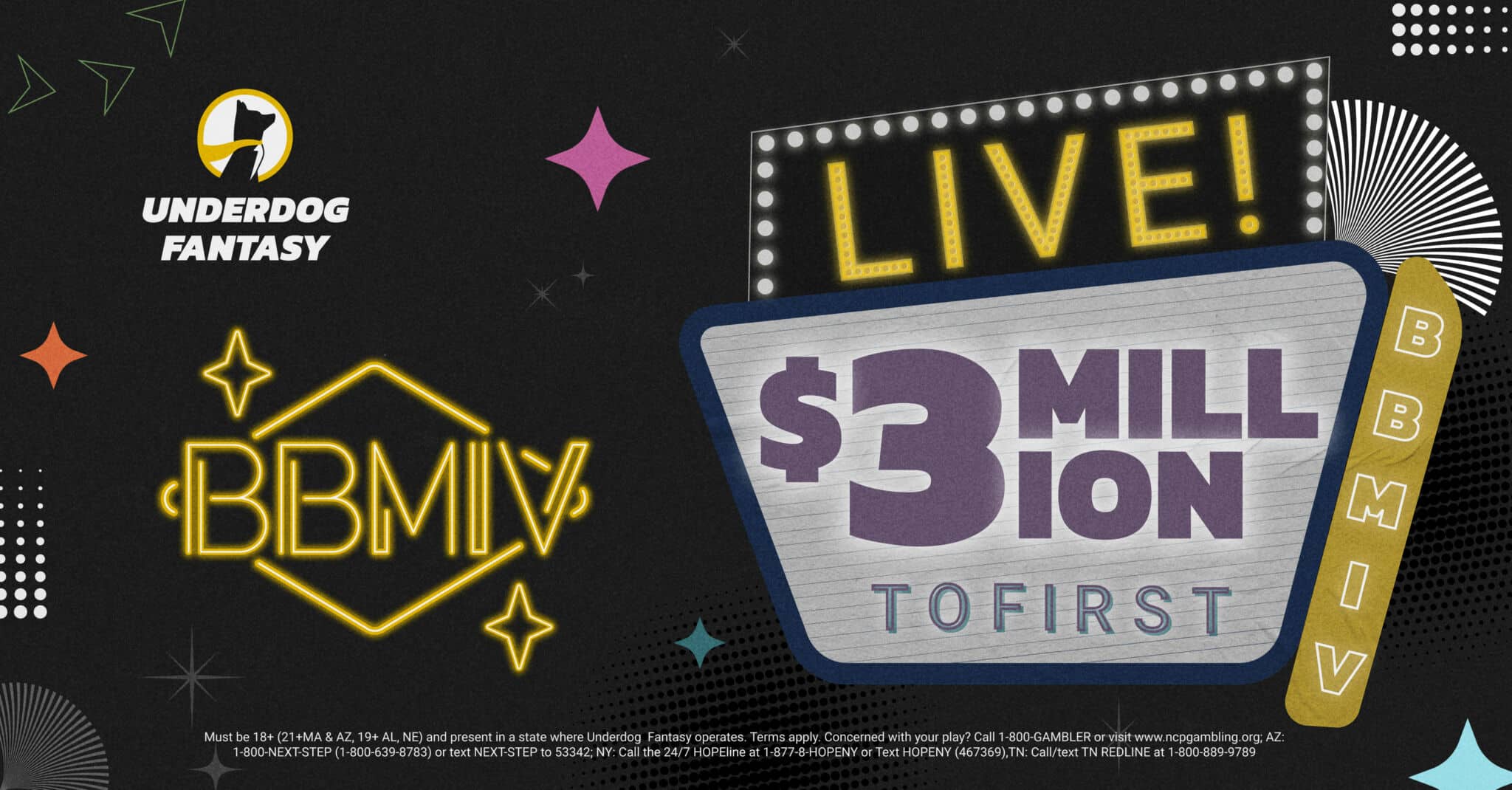 Tennessee Titans Betting Preview
The guys (@GamblingPodcast) NFL betting preview podcasts continue with their Tennessee Titans betting preview. They break down the success of Mike Vrabel, the addition of DeAndre Hopkins and of course some Chigoziem Okonkwo talk.
Check out all 32 NFL betting previews.
0:00 Intro
Next up is the Tennessee Titans, a team that is very capable despite some public doubt.
6:30 Tennessee Titans 2022 Review
Even though last year was a disappointing season with them finishing at 7-10, Mike Vrabel proved he is a leader of men and can really stretch limited talent. At one point with Malik Willis starting, they had a chance to beat the Chiefs. Their defense was a little shaky and their offense lacked developed weapons outside of Derrick Henry.
Their offensive line and secondary were also questionable but they fortunately addressed this issue, but it's matter of if these moves will pan out.
14:20 Tennessee Titans 2023 Preview
With how last season went, calling 7 wins the floor for this season is pretty fair. A new blocking scheme and some physical receivers in Dhop and Treylon Burks should lead to a run heavy offense with Derrick Henry bulldozing. Tannehill as of now is the locked in starter and he should experience some positive rushing touchdown regression as he is usually around 7 but last year only had 2.
21:02 Tennessee Titans Schedule Breakdown
Travel is ideal for the Titans as the farthest west they have to go is to Houston. A hot start is likely in their first four games as they catch the west coast Chargers in an early game and get first whacks at Derek Carr in his new home. The momentum should continue when they meet the Ravens in London and matchup against the Colts and Falcons.
However, after these games and a bye week mixed in, they have three straight road games at the Steelers, Bucs, and Jags. Late in the year, they get the Texans twice in three weeks and the Seahawks who will be beat up from a number of tough opponents in the prior weeks.
34:30 Tennessee Titans Picks and Final Thoughts
Winning the division is possible even with what the Jags are brewing in Jacksonville. If they get to this spot, it will probably because of Head Coach Mike Vrabel being one of the best coaches in the league. Derrick Henry has a touchdown prop of 9.5, a number he was able to hit in a season where he only played 8 games. In other years, he has blown past this number easily.
Kramer: Over 7.5 wins, Vrabel COTY 30-1, Titans to win AFC 55-1, Win the division +350, Henry over 9.5 rushing touchdowns
Record Prediction: 11-6
Sean: Over 7.5 wins, Over 9.5 wins +250, Win the division +350, Titans to win AFC 55-1, Tannehill MVP 100-1, Vrabel COTY 30-1
Record Prediction: 12-5
45:52 MLD
Vrabel said he would give his johnson for a Super Bowl, if that's not putting it all on the line I don't know what is. Skoronski is a rookie who knows how to keep a secret.
Kramer: Mike Vrabel
Sean: Peter Skoronski
2023 Tennessee Titans
KEY ADDITIONS (VETS)
WR Chris Moore, OT Andre Dillard, DE Arden Key, LB Azeez Al-Shaair, LB Ben Niemann, LB Luke Gifford, CB Sean Murphy-Bunting
KEY ADDITIONS (DRAFT)
OT/G Peter Skoronski, QB Will Levis, RB Tyjae Spears, TE Josh Whyle
KEY DEPARTURES
QB Joshua Dobbs, RB Dontrell Hilliard, WR Robert Woods, TE Austin Hooper, OT Taylor Lewan, G Nate Davis, C Ben Jones, C Corey Levin, DE Bud Dupree, DE Tarell Basham, DT DeMarcus Walker, LB David Long, LB Zach Cunningham, S Andrew Adams, K Randy Bullock
2023 Tennessee Titans Odds
| | |
| --- | --- |
| BET | # |
| Win Total | 7.5 |
| Make Playoffs | 225 |
| Miss Playoffs | -250 |
| Division | 350 |
| Conference | 5500 |
| Super Bowl | 8000 |
2023 Tennessee Titans Schedule
| | | |
| --- | --- | --- |
| OPPONENT | SPRD | SLOT |
| @NO Saints | 3.5 | 10AM |
| LA Chargers | 3.5 | 10AM |
| @CLE Browns | 4.5 | 10AM |
| CIN Bengals | 4.5 | 10AM |
| @IND Colts | 1.5 | 10AM |
| vs. BAL Ravens (LON) | 5.5 | 6AM |
| BYE | BYE | BYE |
| ATL Falcons | -1.5 | 10AM |
| @PIT Steelers | 4.5 | TNF |
| @TB Buccaneers | -1.5 | 10AM |
| @JAX Jaguars | 5.5 | 10AM |
| CAR Panthers | -1.5 | 10AM |
| IND Colts | -2.5 | 10AM |
| @MIA Dolphins | 7.5 | MNF |
| HOU Texans | -3.5 | 10AM |
| SEA Seahawks | 2.5 | 10AM |
| @HOU Texans | -1.5 | 10AM |
| JAX Jaguars | 2.5 | 10AM |
Podcast Transcription