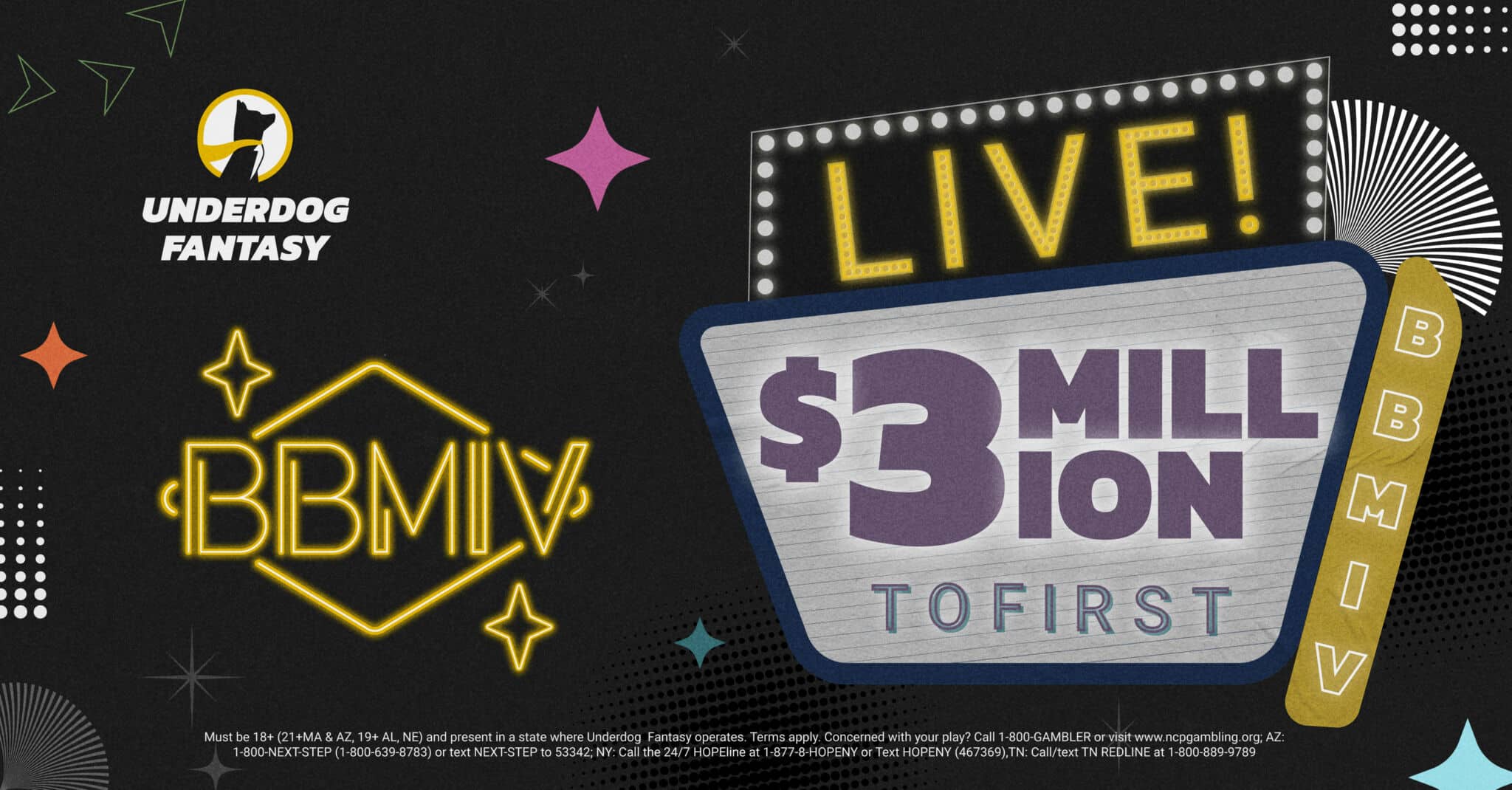 Los Angeles Rams Betting Preview
The guys (@GamblingPodcast) NFL team by team preview series continues with their Los Angeles Rams betting preview podcast. They talk about the young Rams roster, the health of Cooper Kupp and Matthew Stafford plus their sneaky tough schedule. Also they debut MLD Most Likely Degen where they nominate a player who is most likely to be suspended for gambling.
Check out all 32 NFL betting previews.
0:00 Intro
This next preview episode will be for the Los Angeles Rams, a team in dire need of a healthy season.
6:05 Los Angeles Rams 2022 Review
Last season the Rams were 5-12, hitting the under very easily. With injuries plaguing them and the latter result of kicking the can down the round hitting right now, a bad season couldn't be much of a surprise. Money is very scarce for the Rams right now which makes sense when Aaron Donald makes 40% of the defensive salary. On the other side their offensive line already wasn't great, and was hit bad with the injury bug.
Another component of the poor play of the Rams was their bigger names being underwhelming such as Jalen Ramsey, Bobby Wagner, and Allen Robinson. On a positive note, the departure of these players can open up more creativity from lesser-known names.
16:35 Los Angeles Rams 2023 Preview
Having 3 games against rookie head coaches is huge for the Rams to fight for maybe a surprising division win. If they can overcome a thin defense – which might actually be better for them – and feed the ball to Cooper Kupp and company, they could pull off the improbable. The play of Stafford and Cam Akers will be essential to this dream.
23:00 Los Angeles Rams Schedule Breakdown
Compared to some of the previously reviewed teams, the Rams are favored in 5 of their games in 2023. Their net rest is unfortunately worst in the league at -17, but it is certainly possible to overcome. The first game they are favored in is their week 4 game against the Colts which will be interesting because a bad team that runs the ball well can still give them trouble. They have some tough fan bases visiting them this year between the Eagles and the Steelers which both can be tough games. After the bye, they can make a serious run as they play the Seahawks, Cardinals, and Browns. To close the year they have tough road games with the Ravens, Giants, and 49ers.
Through an optimistic lens, the Rams could finish with at least 9 wins, but this is with everything going right.
35:54 Los Angeles Rams Picks and Final Thoughts
An interesting move is take the Rams to win the division at 10-1, but also to have the fewest wins at +950. If they play well, they probably will win the division, but if things blow up they could be the worst in the league.
Kramer: Rams over 6.5, Rams least wins, Rams win division, Stetson Bennett MLD (Most Likely Degen), Stafford MVP 60-1, Aaron Donald under 10.75 sacks +135, Stafford most interceptions 14-1
Record Prediction: 8-9
Sean: Rams over 6.5, Rams least wins, Rams win division, Tutu Atwell MLD, Stafford MVP 60-1, Aaron Donald DPOY 20-1, Kupp most receptions +600
Record Prediction: 10-7
2023 Los Angeles Rams
KEY ADDITIONS (VETS)
WR Demarcus Robinson
KEY ADDITIONS (DRAFT)
G/C Steve Avila, DE/OLB Byron Young, DT Kobie Turner, QB Stetson Bennett, LB Nick Hampton, OT/G Warren McLendon, TE Davis Allen, WR Puka Nacua
KEY DEPARTURES
QB Baker Mayfield, WR Allen Robinson, G David Edwards, DT Greg Gaines, DT A'Shawn Robinson, DE/OLB Leonard Floyd, LB Bobby Wagner, CB Jalen Ramsey, CB Troy Hill, S Nick Scott, S David Long, K Matt Gay, P Riley Dixon
2023 Los Angeles Rams Odds
| | |
| --- | --- |
| BET | # |
| Win Total | 6.5 |
| Make Playoffs | 300 |
| Miss Playoffs | -370 |
| Division | 1000 |
| Conference | 4500 |
| Super Bowl | 6500 |
2023 Los Angeles Rams Schedule
| | | |
| --- | --- | --- |
| OPPONENT | SPRD | SLOT |
| @SEA Seahawks | 5.5 | 1PM |
| SF 49ers | 3.5 | 1PM |
| @CIN Bengals | 7.5 | MNF |
| @IND Colts | -1.5 | 10AM |
| PHI Eagles | 4.5 | 1PM |
| ARZ Cardinals | -4.5 | 1PM |
| PIT Steelers | 1.5 | 1PM |
| @DAL Cowboys | 6.5 | 10AM |
| @GB Packers | 1.5 | 10AM |
| BYE | BYE | BYE |
| SEA Seahawks | 1.5 | 1PM |
| @ARZ Cardinals | -2.5 | 1PM |
| CLE Browns | 1.5 | 1PM |
| @BAL Ravens | 5.5 | 10AM |
| WSH Commanders | -1.5 | 1PM |
| NO Saints | -1.5 | TNF |
| @NY Giants | 3.5 | 10AM |
| @SF 49ers | 6.5 | 10AM |
Podcast Transcription