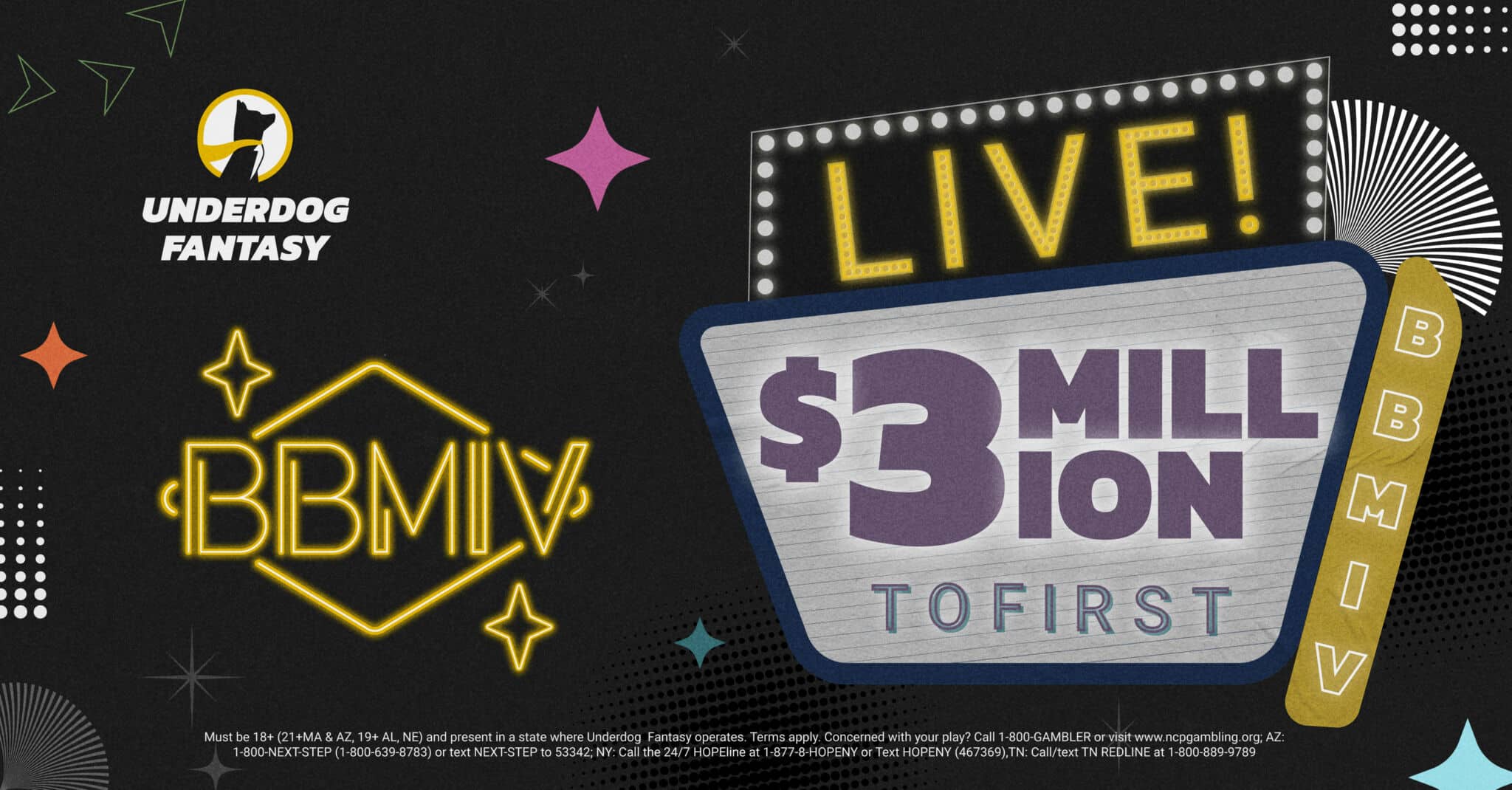 Indianapolis Colts Betting Preview
The guys (@GamblingPodcast) NFL preview series continues with their Indianapolis Colts betting preview. They break down the new head coach Shane Steichen, new franchise QB Anthony Richardson and the legacy of Jeff Saturday. Plus everyone's new favorite segment MLD aka Most Likely Degen.
Check out all 32 NFL betting previews.
NFL Running Back situation- We have negotiated a CBA,that took years of effort and hard work and compromise in good faith by both sides..to say now that a specific Player category wants another negotiation after the fact,is inappropriate. Some Agents are selling 'bad faith'..

— Jim Irsay (@JimIrsay) July 26, 2023
0:00 Intro
The Indianapolis Colts will be the next previewed team. They are a young group that could make some noise with their low expectations.
4:16 Indianapolis Colts 2022 Review
Last year, the Colts finished 4-12-1 and finished the year with Jeff Saturday as their coach. There was a lot of ups and downs through the year as they beat the Chiefs and the Jaguars but gave up a historic lead to the Vikings.
10:00 Indianapolis Colts 2023 Preview
Bobby Okereke is gone to the Giants and will surely be missed after a great year. Health wasn't an issue for them last season and hopefully it won't be this year, especially among their new free agents. Jonathan Taylor is a superb talent out of the backfield and should benefit from his o-line getting a new coach.
There is no guarantee who will be starting between Gardner Minshew and Anthony Richardson. Richardson uses his legs very well but its no guarantee his usage of his legs is effective. Regardless, being on the field will give Richardson the most efficient experience.
23:10 Indianapolis Colts Schedule Breakdown
There is plenty of winnable games on the schedule for the Colts even though they are only favored 3 times all year. A number of teams are visiting their home after away games from the week before.
In the past 8 seasons the Colts have lost their week 1 game, against the Jaguars this time, it will probably stretch to 9. Weeks 2 and 3 feature away games to the Texans and Ravens, respectively. While this is a tough road stretch, their schedule is quite favorable for the rest of the season. The bye comes in week 11, after they play the Patriots in Germany.
37:04 Indianapolis Colts Picks and Final Thoughts
Despite a solid schedule, the year can easily go quite sour on the Colts as they need so much promise from very young people in their roles. With that, the under on wins is attractive at 6.5. The situation can get as bad as the Colts being the last team to get a win in the season.
When rushing is maybe all you're good at, you must get creative, especially in the red zone. A rushing touchdown in every game is 95-1 for the Colts, but you must be weary of a shut out. If Jonathan Taylor holds out for real, his under for catches looks strong.
Kramer: Under 6.5 wins, Last winless team +1800, Pittman under 77.5 catches, Fewest wins +1400, Jonathan Taylor MLD
Record Prediction: 5-12
Sean: Under 6.5 wins, Last winless team +1800, Rushing TD every game +9500, Shaquille Leonard MLD
Record Prediction: 5-12
2023 Indianapolis Colts
KEY ADDITIONS (VETS)
QB Gardner Minshew, WR Isaiah McKenzie, WR Breshad Perriman, TE Pharaoh Brown, DE Samson Ebukam, K Matt Gay
KEY ADDITIONS (DRAFT)
QB Anthony Richardson, CB Julius Brents, WR Josh Downs, OT Blake Freeland, DE Ade Adebawore, CB Darius Rush, S Daniel Scott, TE Will Mallory, RB Evan Hull
KEY DEPARTURES
QB Matt Ryan, WR Parris Campbell, OT Dennis Kelly, OT Matt Pryor, DE Yannick Ngakoue, LB Bobby Okereke, CB Stephon Gilmore, CB Brandon Facyson, S Rodney McLeod, K Chase McLaughlin, P Matt Haack
2023 Indianapolis Colts Odds
| | |
| --- | --- |
| BET | # |
| Win Total | 6.5 |
| Make Playoffs | 360 |
| Miss Playoffs | -450 |
| Division | 600 |
| Conference | 7000 |
| Super Bowl | 10000 |
2023 Indianapolis Colts Schedule
| | | | |
| --- | --- | --- | --- |
| WK | OPPONENT | SPRD | SLOT |
| 1 | JAX Jaguars | 3.5 | 10AM |
| 2 | @HOU Texans | 1.5 | 10AM |
| 3 | @BAL Ravens | 7.5 | 10AM |
| 4 | LA Rams | 1.5 | 10AM |
| 5 | TEN Titans | -1.5 | 10AM |
| 6 | @JAX Jaguars | 6.5 | 10AM |
| 7 | CLE Browns | 3.5 | 10AM |
| 8 | NO Saints | 1.5 | 10AM |
| 9 | @CAR Panthers | 2.5 | 1PM |
| 10 | vs. NE Patriots (Germany) | 5.5 | 6AM |
| 11 | BYE | BYE | BYE |
| 12 | TB Buccaneers | -0.5 | 10AM |
| 13 | @TEN Titans | 2.5 | 10AM |
| 14 | @CIN Bengals | 9.5 | 10AM |
| 15 | PIT Steelers | 2.5 | 10AM |
| 16 | @ATL Falcons | 2.5 | 10AM |
| 17 | LV Raiders | 2.5 | 10AM |
| 18 | HOU Texans | -1.5 | 10AM |
Podcast Transcription