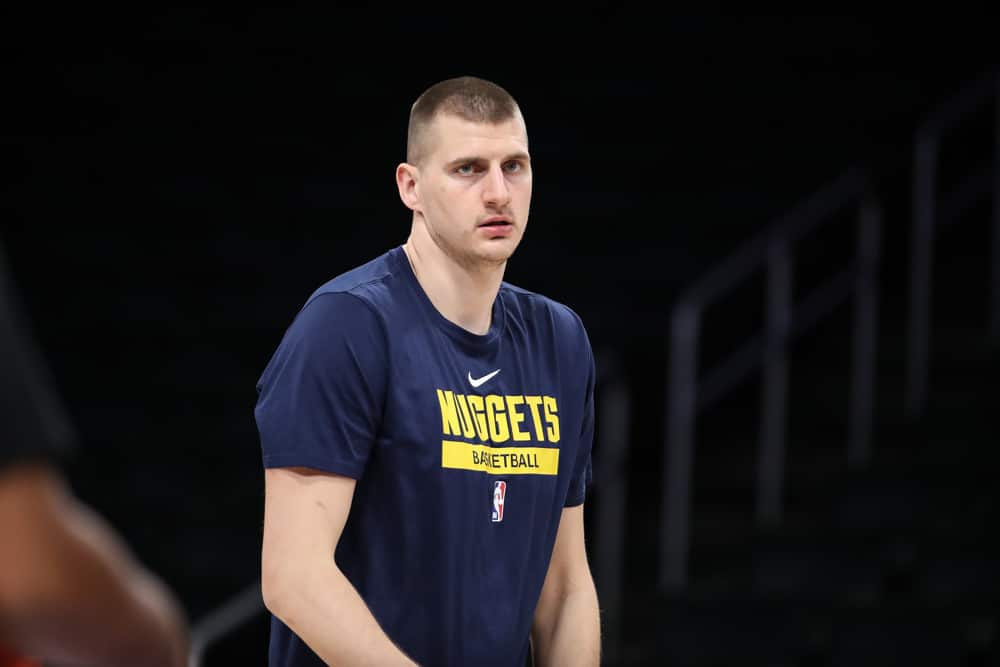 NBA Finals Game 3 Picks
The guys (@GamblingPodcast) give out their NBA Finals game 3 picks in the latest NBA predictions podcast. They're joined by Scott Reichel (@ReichelRadio) and Munaf 'The Machine' Manji (@SportsNerd824) from The NBA Gambling Podcast to give out their favorite NBA Finals bets and NBA Finals game 3 prop bets. Go here for SGPN's NBA picks.
(6:15) NBA Hot Topics
Even with the NBA Finals in full swing, there is still gossip in NBA media. Kim Kardashian was seen wearing a "Kendall Starting Five Shirt", which depicts all of her sister's ex-boyfriends who play in the NBA.
In other news, there is a rumored curse going around that whatever stop Taylor Swift makes on her tour, that city's team loses. She was in Atlanta while they lost to Boston, then she was in Philly, and then she was in Boston. During the Finals, she will be in Denver, so take with that what you will.
(18:12) NBA Finals Needed Adjustments
Denver needs to pick up their pace to win Game 3. They have tremendous success when they play quick, and they got away from it at times in Game 2. If they play fast and put in effort, they can win easily. Coach Mike Malone commented on the lack of effort, and it is believed the bigger issues were Michael Porter Jr. and KCP. Bruce Brown should get more minutes as he brings more value.
Miami seemed to focus on stopping Jamal Murray in Game 2, which clearly worked as they won. Jokic will kill them, but if nobody else does they will be fine.
(24:15) NBA Finals Game 3 Preview, Nuggets vs Heat (+2.5)
Miami could have Tyler Herro returning to their lineup in this game, but it probably will not be maximum capacity. If MPJ plays how he did last game, Miami could probably light it up from 3 again. To be fair, Miami seems to have had everything go right for them last game and they only won by 3.
Jimmy Butler hasn't looked too impressive and is clearly fighting through an injury. Miami should probably go with a game plan similar to last game which would mean Jimmy Butler isn't scoring as much. Momentum in the series has shifted towards Miami but they do best in underdog spots, which means now is a good time to fade him.
(38:45) NBA Finals Game 3 Bets
Kramer: Jokic over 40 points and 13 assists and Murray over 6 3 pointers made, 98-1
Sean Degen Play: Kevin Love First Basket 70-1, Heat ML
Munaf: Jimmy Butler over 6.5 assists, Jamal Murray over 8.5 assists, Bam over Points, Rebounds, Assists
Scott: Butler over 10 assists and under 25 points and Heat ML, 21-1
Podcast Transcription