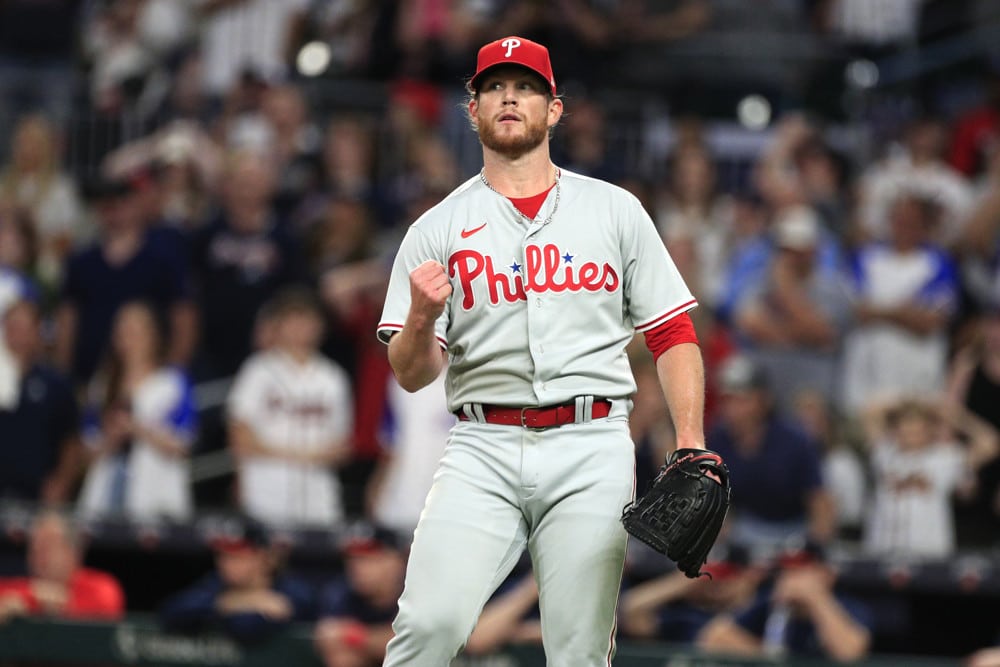 We're getting into the thick of it as teams hit the one-third mark of the MLB season, which means we're also in the meat of the fantasy baseball season! Scouring the waiver wire for saves can be tough, but you're in luck as we're back with the fantasy baseball closer watch for the end of May!
We'll primarily highlight players rostered in less than 50% of leagues –– and they'll be listed in descending rostered % order ––, so they should be available in most of your leagues! If you have any questions, feel free to reach out to Ryan on Twitter (@RGilbertSOP) or in the SGPN Discord!
*All stats through May 29th

Fantasy Basebal

l Closer Watch: Relief Pitchers to Pick up for Saves
Craig Kimbrel (PHI – 7 Saves – 56% Rostered)
Veteran closer Craig Kimbrel took over the Philadelphia job after Jose Alvarado went down with an injury. He had a poor start to the season, and then again to the month of May, but has allowed just two runs while striking out 15 batters in eight innings since May 9th.
Kimbrel is now up over 400 saves in his career and could be jockeying into position for more if he keeps up his recent play.
---
Kyle Finnegan (WSH – 11 Saves – 51% Rostered)
Finnegan is once again on the closer watch this month, and he's solidified his role quite a bit. He is now up to 11 saves on the season.
The Nationals closer allowed just three earned runs since April 4th, throwing 18 2/3 innings with 10 of his 11 saves in that span. He's allowed runs in just one of his 11 appearances in May.
Washington isn't going to be a team that wins a lot of games, but most of their wins should provide save opportunities. Finnegan has already closed out 11 of Washington's 23 wins this season.
---
Pierce Johnson (COL – 11 Saves – 40% Rostered)
Another under-rostered closer on a bad team is Colorado's, Pierce Johnson. Johnson took the job after Daniel Bard missed the start of the season, and he has all 11 of Colorado's saves this year. In fact, much like Finnegan and the Nationals, Johnson has earned a save in 11 of the Rockies' 24 wins on the season.
Johnson's numbers aren't great (6.23 ERA, 1.80 WHIP), but he has racked up 29 strikeouts in 21 2/3 innings.
---
Fantasy Baseball Closer Watch: Two-headed Snake in Arizona
Andrew Chafin (ARI – 60% Rostered – 8 Saves)
Miguel Castro (ARI – 43% Rostered – 5 Saves)
The Diamondbacks have been one of the surprises this season, and they've done so with two rather under-the-radar closers.
Veteran Southpaw Andrew Chafin has picked up the majority of the saves, and he's been impressive in doing so. He has 31 strikeouts in 20 1/3 innings pitched and allowed a run in only three of his 26 outings this season — the last coming on May 10th.
Miguel Castro may end up taking the job, though. He has a 2.22 ERA and 0.99 WHIP (compared to Chafin's 3.10 and 1.23) and has also allowed a run in just three of his 26 appearances — none since May 7th.
It's anyone's guess as to who will get the ball in the ninth inning for the Diamondbacks. However, both are solid options, and they each have three saves since May 15th.
---