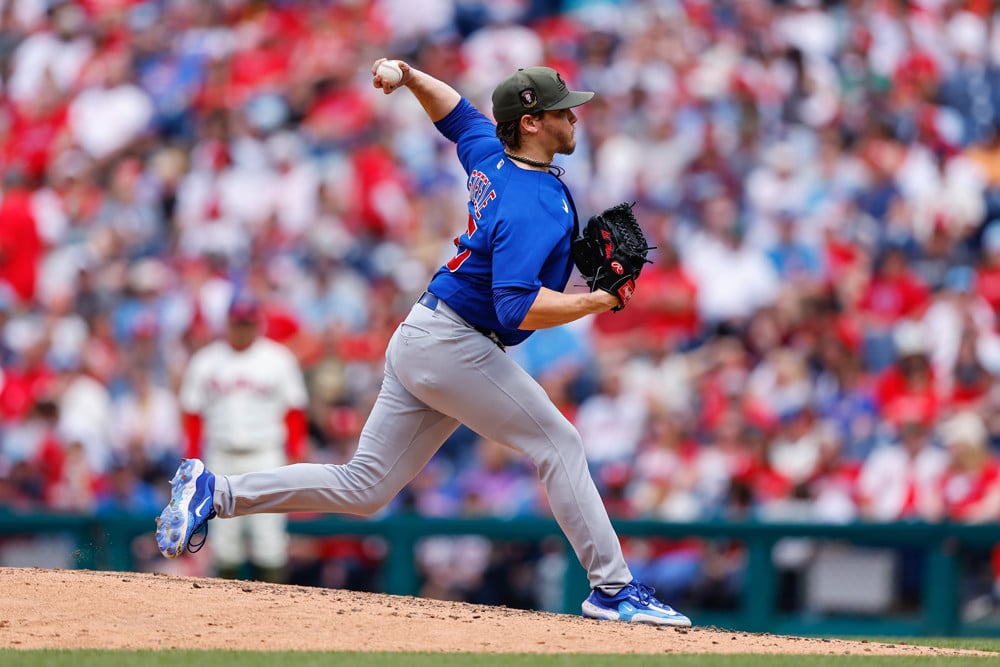 MLB Futures + College Baseball World Series Picks
The guys (@GamblingPodcast) honor this week's 'Real Men Of Degens', give out some MLB Futures with the help of Munaf Manji (@SportsNerd824) and Malcolm Bamford (@Mal_B_Sport) from The MLB Gambling Podcast. Then they're joined by Noah Bieniek (@Seventy7NB) from The College Baseball Experience to give out some College Baseball World series picks. Plus Noah explains 'The Buffet' a great college baseball world series betting trend.
Go here for the latest college baseball picks and MLB picks.
(14:49) MLB Division Futures Thus Far
The Baltimore Orioles have impressed thus far and their over of 76.5 wins is looking solid. Arizona also has looked well thus far and are only 1.5 games behind the division lead. The Cardinals have also impressed and have a legit shot to cover the World Series ticket. Despite a poor AL Central, the Twins have looked good and can make a commanding run.
(25:05) AL Division Futures
The Guardians are +330 but they are only 3.5 games out and they have tremendous pitching. Another team to watch is the Seattle Mariners as they are near the top of the league in pitching metrics and find themselves in a lot of 1-run games. A long shot to consider is the Boston Red Sox who are fourth in the league in relative power. They are slightly above .500 and have made runs in the regular season plenty before.
(31:21) NL Division Futures
St. Louis is +220 and have two of the better hitters in the league and have the strong history of success. Pittsburgh is off to a good start and deserves respect and despite a recent slide can still make some noise.
(37:02) Cy Young Picks
Zach Allen was given out at 11-1 before the season and is now +190. Chris Sale had a rocky start to the season but has turned it on now and is striking batters out left and right. Nathan Eovaldi is also a strong candidate for the award and is not too late to hop in on that. Ohtani is still an obvious candidate and Joe Ryan is making a name for himself.
(51:32) Alabama Baseball Coach Gambling Scandal
The Head Coach of Alabama Baseball had a friend who placed a massive bet on LSU to beat Alabama right after having a phone call with the coach. The bet was for 6 figures which is a red flag for college baseball.
(1:01:58) College Baseball Conference Tournament Success: Good or Bad?
Sometimes college basketball teams are gassed by the time they win their conference tournament and fold in March Madness. In baseball though historically, the teams who win their tournament go on to have pretty solid success.
(1:05:11) College Baseball World Series Odds
LSU has some hot bats in their lineups, but they do not have the pitching depth to survive the playing demand of the World Series. Wake Forest has big bats especially in their 3 and 4 hitters, known as the "twin towers". Playing in a little ballpark has benefited them and their elite pitching has allowed them to dominate opponents.
Run totals over have hit in the first game a lot the past few years and there is suspicion that the NCAA is using juiced balls for viewership. Home runs are getting hit at alarming clips and this over hits probably in combination with books lowering the lines because teams are playing their ace.
Teams to watch out for are Florida and Arkansas as well as Virginia and Dallas Baptist.
Podcast Transcription