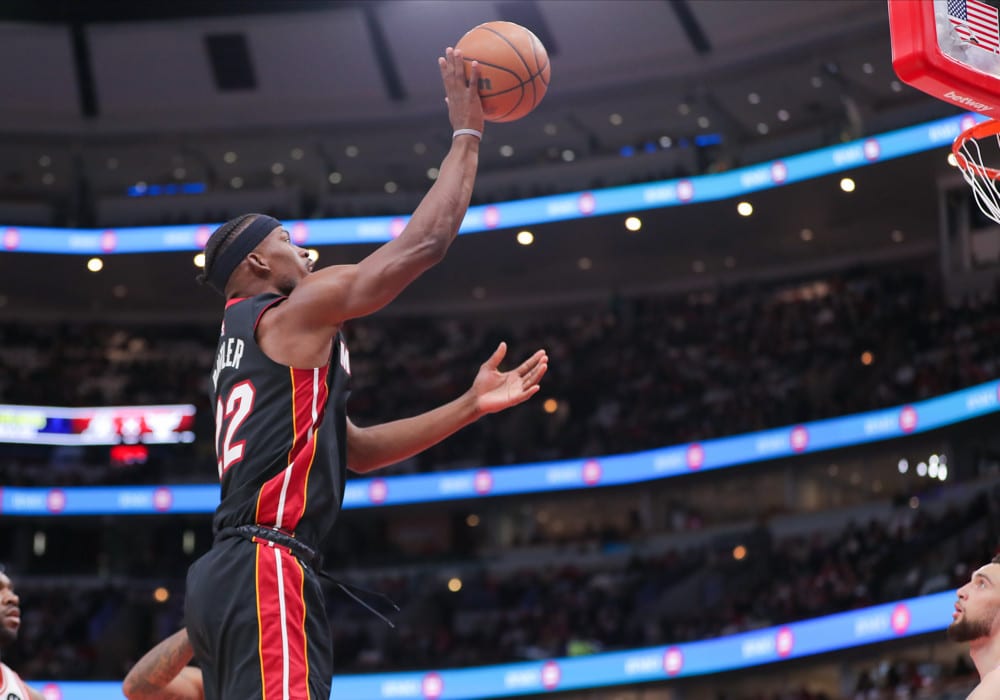 NBA Picks 5/23
The guys (@GamblingPodcast) are joined by Terrell Furman (@ReallyRell__) and Scott Reichel (@ReichelRadio) from The NBA Gambling Podcast. They recap the Nuggets sweep over the Lakers and give out their favorite bets for the Celtics at Heat game four in this NBA picks 5/23 podcast.
(5:00) Nuggets vs Lakers Series Recap
The Nuggets to win the series cashed surprisingly early as they swept the Lakers. Despite a horrid start a lot of Lakers believers and bettors started getting a lot of hope as they came so close to an unreal climb out of a 2-10 start. If it wasn't for Jokic and the Nuggets they probably pull it off, but Denver shut this down in commanding fashion. A lot of questions surrounded the franchise and their star if they could pull off a championship run and now they are in the Finals.
D'Angelo Russell is public enemy number one in Los Angeles and Vegas. Vegas is angry because Russell went under quite often due to him getting much less minutes.
(15:01) Celtics vs Heat Series
The Heat also are knocking on the doorstep of a sweep against an overhyped Celtics team. Almost nobody expected much out of this Heat team especially after they lost to the Hawks in the first play-in game. However, their grit and toughness as well as Hall-of-Fame coach Erik Spoelstra has allowed them to just about dominate the playoffs.
(31:09) Potential NBA Finals Bets
The odds for the Nuggets to win the Finals could jump if the Celtics steal a game against the Heat. Regardless of what happens, the Nuggets have to be the favorite especially when you consider that they have not lost a game at home yet. In addition, the odds makers still do not want to give Miami any respect.
(37:28) Celtics vs Heat (-1.5)
Boston rolled over and died in Game 3 and there isn't much reason to believe they will overcome the mental defeat they suffered. Mazzulla has seemingly lost the locker room, but his best players have not stepped up in a leadership role to help him out. With no leader to truly turn too, they can turn to the brooms. Jaylen Brown especially looks checked out of the team and it is hard to expect him to do anything good.
(53:59) NBA Best Bets
Sean: Jimmy Butler +30 points, Jaylen Brown under 23.5 points, Heat -7
Kramer: Gabe Vincent +11.5 points vs Jaylen Brown, Gabe Vincent +17.5 points vs Jayson Tatum, Max Strus First Bucket 10-1
Terrell: Butler points ladder to 40
Podcast Transcription