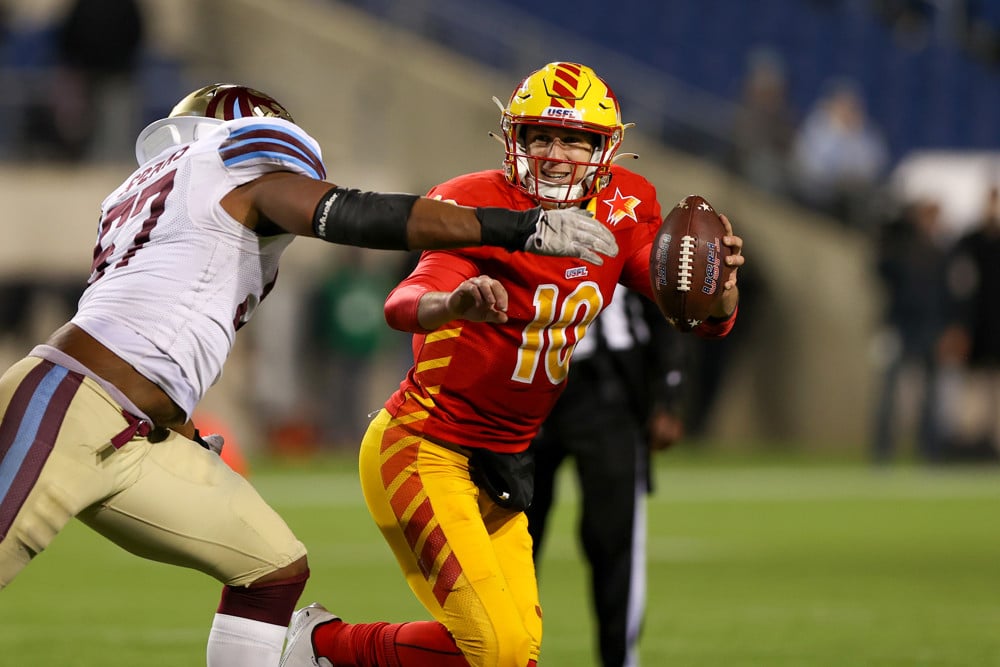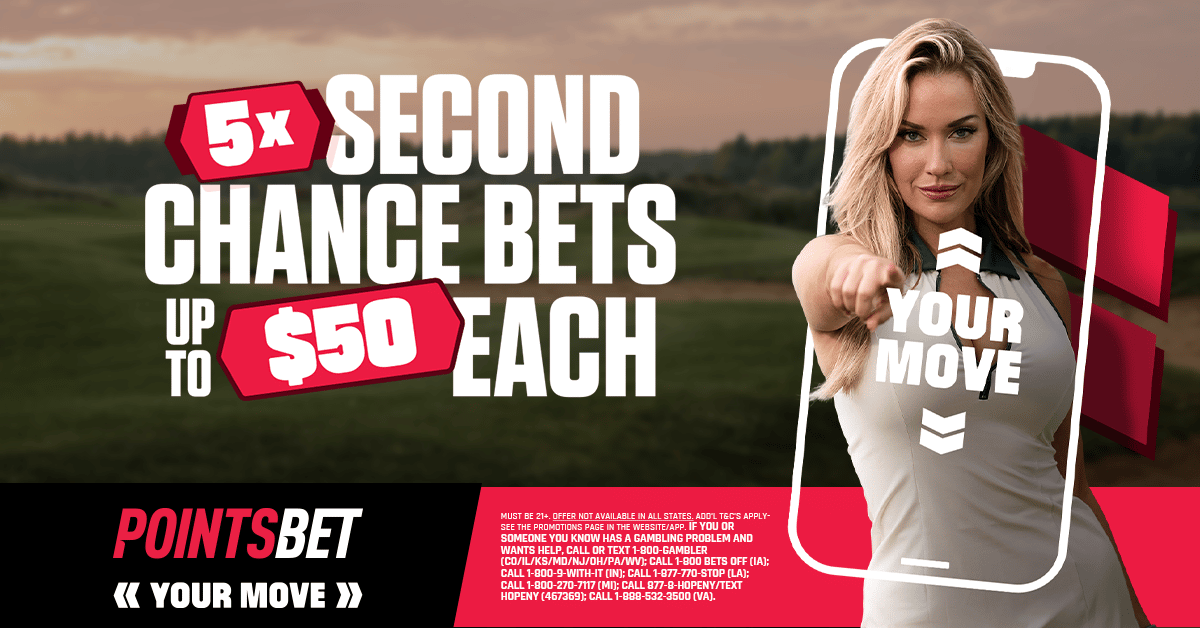 USFL Picks Week 4
The guys (@GamblingPodcast) give out all their USFL best bets in their USFL picks week 4 podcast. They're joined by C.J. Sullivan (@CJSullivan_) from The Bottom Line Bombs podcast on The SGPN Network.
(9:07) Week 3 Recap
The Birmingham Stallions were bested this weekend as they gave up 45 points to the New Orleans Breakers. Philly struggled again to run the ball against a good-looking Maulers team. The trend of the spring league possessing some bad teams that don't match the talent seems like it will persist, along with unbalanced divisions. The season is still young though and it could be a solid idea to take a swing on a team that is down right now.
(17:00) Houston Gamblers vs Philly Stars (-2.5)
The Gamblers are coming off their first win of the season against the Showboats, but the Stars could be in a very good bounce back spot with this one. After putting up an effort that was worthy of losing, the Gamblers can easily drop this game as they truly have not looked too good yet.
(23:01) Memphis Showboats vs Michigan Panthers (-6.5)
Michigan doesn't have a dominating offense which will allow Memphis to stick around and cover a big spread of 6.5. Memphis also has a solid defense that can be viewed as a little underrated.
(29:58) New Orleans Breakers (-2.5) vs New Jersey Generals
New Orleans has some names coming into the light in the league, but the Generals can run the rock and shut down the New Orleans parade. Weather could also be a factor in this one in favor of New Jersey, not only because of how they run the ball but also because the Breaker's defense is somewhat porous.
(35:07) Birmingham Stallions (-7) vs Pittsburgh Maulers
Birmingham lost in a shootout last week and will have to go on the road to beat the Maulers. The Maulers have shown some promise but they haven't proven they can really score the ball which at this point could be the Stallions' weakness. Nonetheless, at this point its hard to say that Pittsburgh can't cover.
(42:00) USFL Bets Week 4
Kramer Lock: Michigan
Kramer Dog: Generals ML
Sean Lock: Stars -2.5
Sean Dog: Maulers ML
CJ Lock: Under 43.5 Maulers/Stallions
CJ Dog: Maulers +7
USFL Week 4 Odds
| | | | | | |
| --- | --- | --- | --- | --- | --- |
| | Teams | Fut | Sprd | ML | Total |
| 5/6 10:00 AM | Houston Gamblers | 1200 | | 120 | 44.5 |
| Detroit, MI | Philadelphia Stars | 600 | -2.5 | -154 | |
| 5/6 4:30 PM | Memphis Showboats | 2500 | | 205 | 43.5 |
| Detroit, MI | Michigan Panthers | 500 | -6.5 | -275 | |
| 5/7 12:00 PM | New Orleans Breakers | 300 | -2.5 | -165 | 47.5 |
| Canton, OH | New Jersey Generals | 450 | | 130 | |
| 5/7 3:30 PM | Birmingham Stallions | 240 | -7 | -400 | 44 |
| Canton, OH | Pittsburgh Maulers | 2200 | | 280 | |
Podcast Transcription