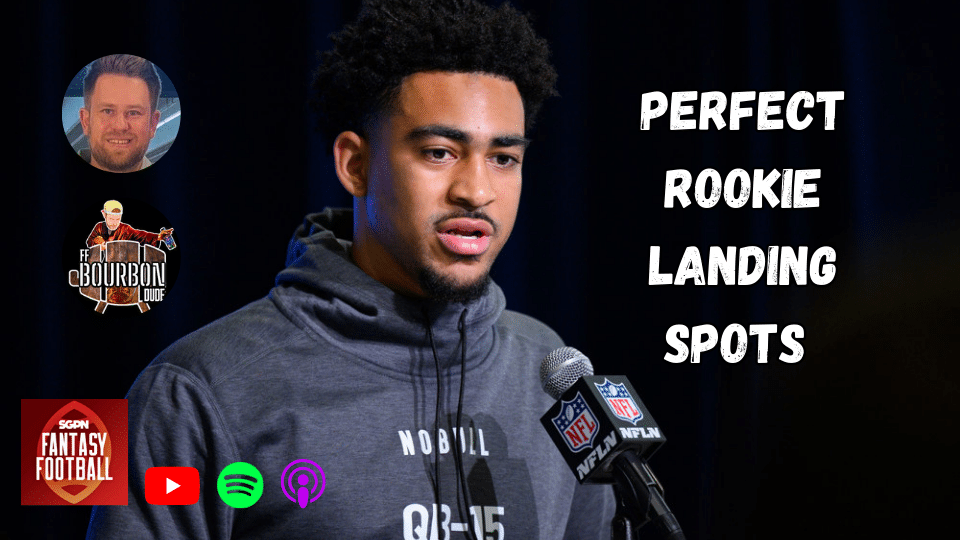 Brad and Dave are back with your weekly Dynasty fantasy football content. This week we are going to review a PFF mock draft and talk about some ideal landing spots. Where could some of our favorite players be going, and what does that do for their value? See who is moving up the rankings and see where everyone is setting in before the draft.
We have been doing dynasty threads to get an idea of some price value points for some players. Some of them will absolutely shock you, and some players are completely undervalued. We look at some potential buy-low or sell-high opportunities as well as other trade targets.
Subscribe to our Spotify and Apple Podcast for more Dynasty Content
Don't forget about our Gift Card Giveaway; answer where you think Bijan is getting drafted for a free chance to win $40 of free merch from SGPN!

MORE SGPN FANTASY FOOTBALL CONTENT
Follow SGPN Fantasy Football on Youtube
RELATED CONTENT