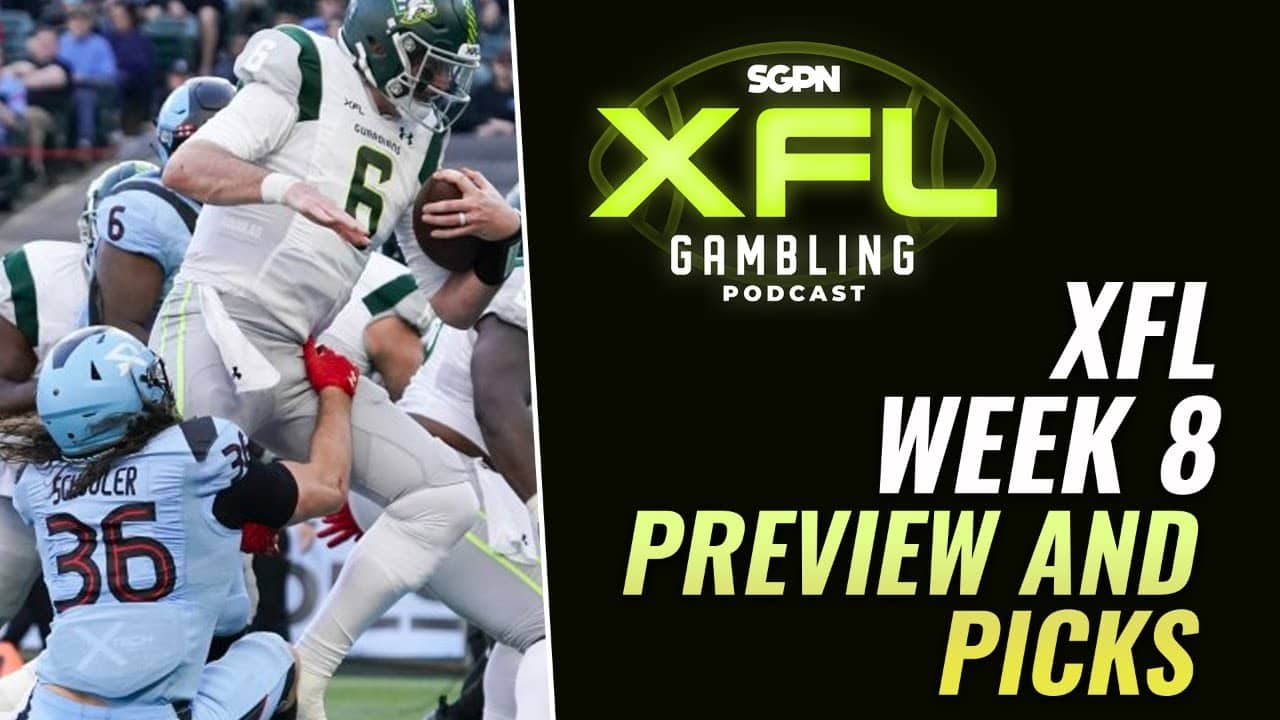 XFL Week 8 is upon us! The XFL Gambling Podcast, hosted by Colby Dant, C.J. Sullivan, and Justin Mark are here to give you an XFL Week 8 Preview! The guys preview all games giving their XFL Week 8 bets for each game and their best bets. This week they are joined by special guest Steven Doman, host of the Local Defenders Podcast.
Tune in to find out which games the crew are split on. The hosts agree on one game but are split on all the others. Plus, find out which players each host has in their XFL Week 8 DFS lineup. Without knowing, two of the hosts picked almost the exact same lineup, minus one player.
The latest transactions are discussed including one quarterback on the move and two new quarterbacks in the league.
Make sure to follow the XFL Gambling Podcast on Twitter and on YouTube so you know every time they go live! Join the YouTube chat to comment and chat with the hosts! Each week they'll give their XFL preview, bets, and DFS lineups. XFL Gambling Podcast – the best plays to get your XFL Week 8 bets!
Exclusive SGPN Content