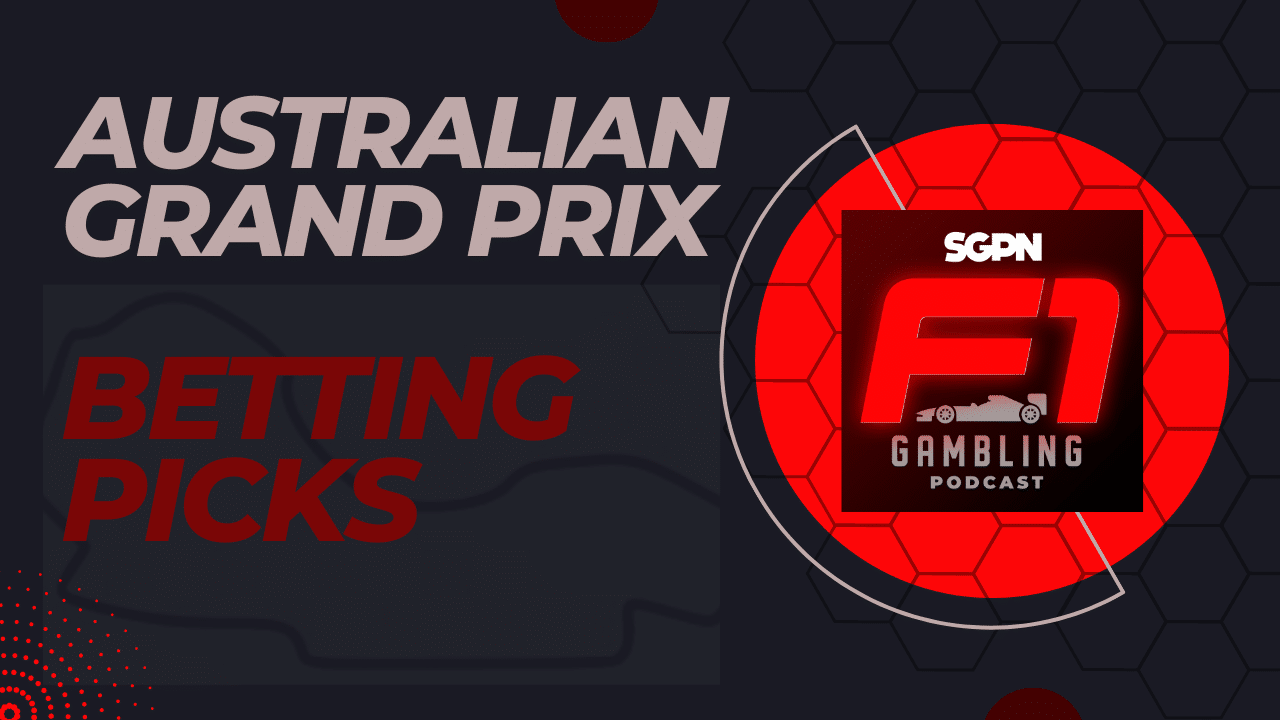 Welcome to another episode of the F1 Gambling Podcast on the Sports Gambling Podcast Network! Every Rod Villagomez and Cody Zeeb bring their love motorsports and their love of sports betting to you to help you set your bets for the weekend of F1 action. From the fastest laps to the fastest pit stops to the fastest car of the day, Rod and Cody have you covered.
This week, Rod and Cody set up their Australian Grand Prix Betting Picks from the third round of the 2023 season. Has anyone got anything for Red Bull this season? Will Max Verstappen start his week off down under by proving he's still the fastest car in the field in practice? Can we expect to see Lewis Hamilton on the podium for the fist time this season? Is it possible for someone to beat Max two weeks in a row? We'll answer these questions and more on this week's episode.
Be sure to subscribe to the F1 Gambling Podcast on the SGPN App, and on Apple Podcasts or Spotify. Find Rod (@rjvillagomez) and Cody (@Husker_Zeeb) on Twitter.