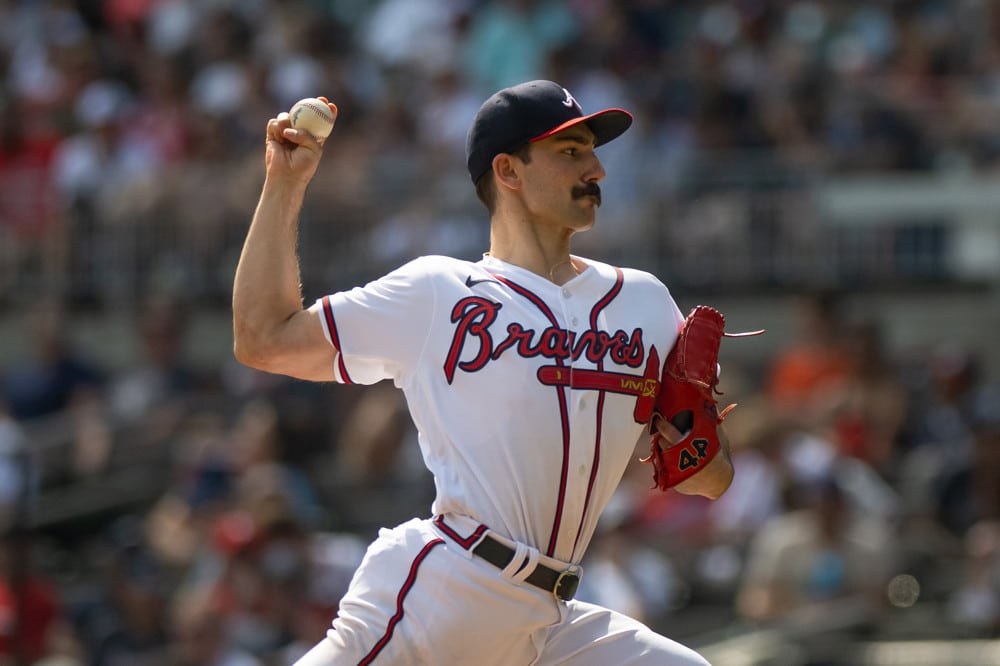 The MLB season is less than a month away from kicking off, which means it's time to throw in your futures bets. Of course, some like to play it safe with those, but if you like to play them fast and loose, we have you covered. We put together our favorite longshot futures for each National League team, so you have something to grip onto, even if your team is terrible.

Also, be sure to check out our previous article on American League teams.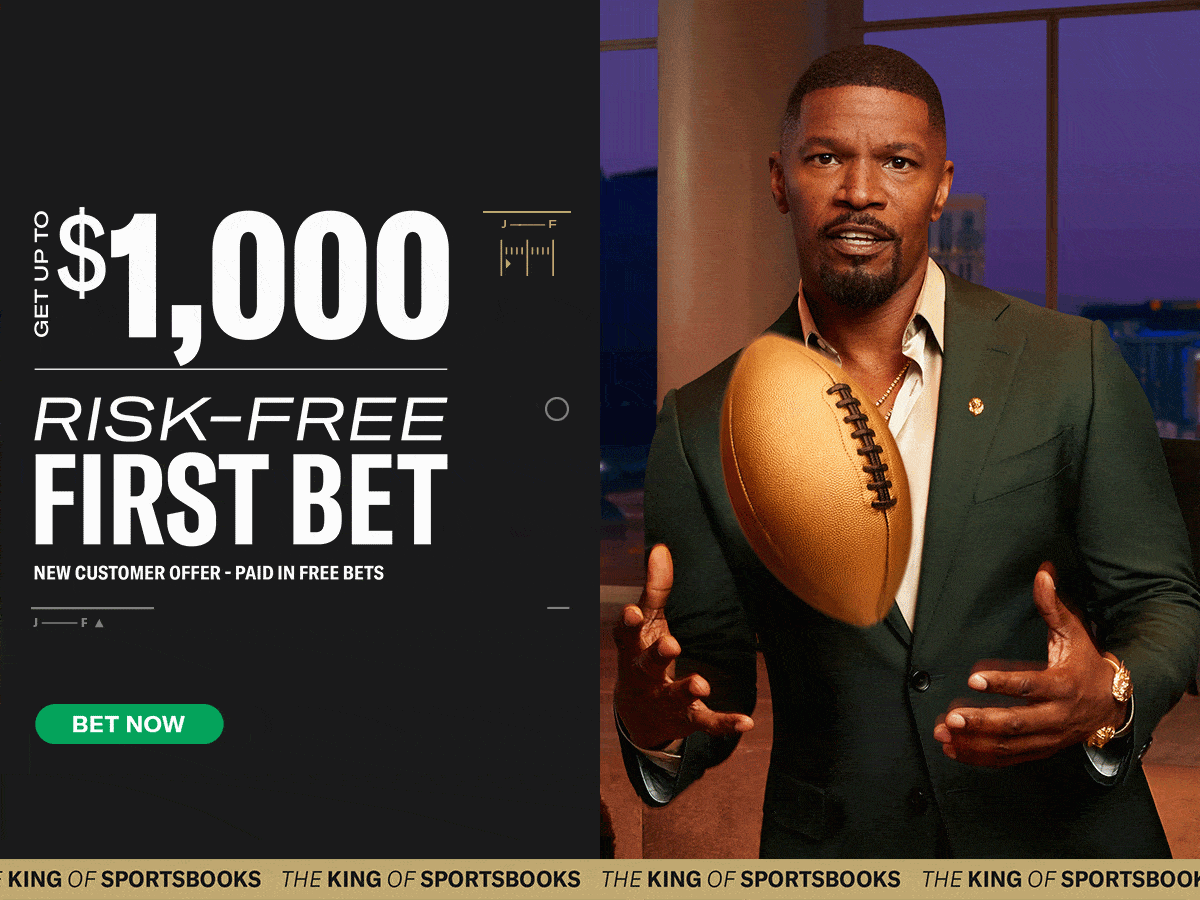 One Longshot Bet for Each National League Team
National League East
Atlanta Braves – Spencer Strider to Record Most Strikeouts in MLB (+1200)
Last year the qualified leader of strikeouts per nine innings was Carlos Rodon, with 11.98 per nine. Spencer Strider had 13.81 per nine. He finished in 11th place in the MLB despite throwing just 131.2 innings (which was 79 less than MLB strikeout leader Gerrit Cole. If he stays close to that rate, we won't even need to come close to 200 innings to take home this bet for you.
Miami Marlins – Luis Arraez to Record Most Hits in MLB (+1200)
Arraez wasn't that far off from this prop last year. He finished just 26 hits off the pace, and that was while missing a handful of games due to a hamstring issue. In fact, he wound up playing 15 less than the leader, Freddie Freeman. Miami is a little bit harder of a stadium for hitters, but his bat-to-ball skills should keep him in this conversation all year.
New York Mets – Brandon Nimmo to Lead MLB in Runs (+3300)
This one comes in as an absolute whale this year, but is sneaky possible. Nimmo scored 102 runs last year in his contract year and finished 6th in the MLB. That was only 15 behind second place (much more behind first, but Judge had a bit of an outlier in terms of performance. If the Mets were to stay a bit healthier, he may get even more chances to score.
Philadelphia Phillies – Andrew Painter to win NL Rookie of the Year (+1100)
I see Painter as having a similar path to Rookie of the Year contention as Spencer Strider. The Phillies might not have him in the rotation straight out of the gate, but the way that his stuff plays, he could have really staggering numbers. It's worth mentioning that, as a teenager (at least on Opening Day), the narrative is there for him, which shouldn't hurt with the voters.
Washington Nationals – Joey Meneses to Hit Most HRs in MLB (+10000)
At 100-to-1, this is the largest prop I'll give out. However, sometimes in life, you have to take a chance on something. Why not make that thing a 30-year-old breakout who averaged 3.2% more barrels than the rest of the MLB? Or one with 11.3% better hard-hit rate? Or one who smacked 13 dingers in just 222 at-bats despite having only a 9.5-degree launch angle? I mean, just peep this World Baseball Classic long ball.
National League Central
Chicago Cubs – To Finish in Last Place (+750)
A lot of people seem to think the Cubs upgraded in a big way this off-season. They did add one of the big 4 shortstops. They also found some buy-low candidates in Cody Bellinger, Eric Hosmer, and Tucker Barnhart. However, if those guys don't prove to be big enough additions and they feel the hurt of losing Wilson Contreras, falling into 5th wouldn't be that big of a stretch.
Cincinnati Reds – To Finish in 3rd Place (+600)
If the Cubs do slip, it'll likely be the Reds moving unnaturally high. I don't think anybody believes that the Pirates would benefit too much – although they did add a handful of decent veterans. The Reds, however, are looking at a full year from the three young arms of Hunter Greene, Graham Ashcraft, and Nick Lodolo. This may wind up being one that you play alongside the Cubs play.
Milwaukee Brewers – Devin Williams to Lead MLB in Saves (+2000)
With Hader out of the way this year, Williams looks to be the leader for saves for the Brewers. Last year, nearly a third of their games ended with a one-run margin. As dominant as he was in 2022, it isn't unrealistic to think that he could take all of those saves that Hader had. If you add all of Hader's saves as a Brewer to Williams', you would get 44 – or two more than the major league leader.
St. Louis Cardinals – To Be Eliminated in NLCS (+600)
The Cardinals always seem to have some voodoo magic up their sleeves. This year they supplemented it by adding a catcher who should be more productive than 40-year-old Yadier Molina was – Wilson Contreras. They should also benefit from the arrival of Jordan Walker to the outfield. The playoffs will come down to whether or not their pitchers turned out to be what they thought it was, but if it does – there is definitely a run there.
Pittsburgh Pirates – Oneill Cruz to Lead MLB in Stolen Bases (+2800)
Cruz has unreal power and unreal aspirations. He's been quoted in spring training as looking to be a 30-30 guy or even a 40-40 guy. Since the Pirates don't figure to be all that competitive of a team, is there any reason to think that Derek Shelton won't just let the leash off of him? If nothing else, that might sell tickets in Pittsburgh.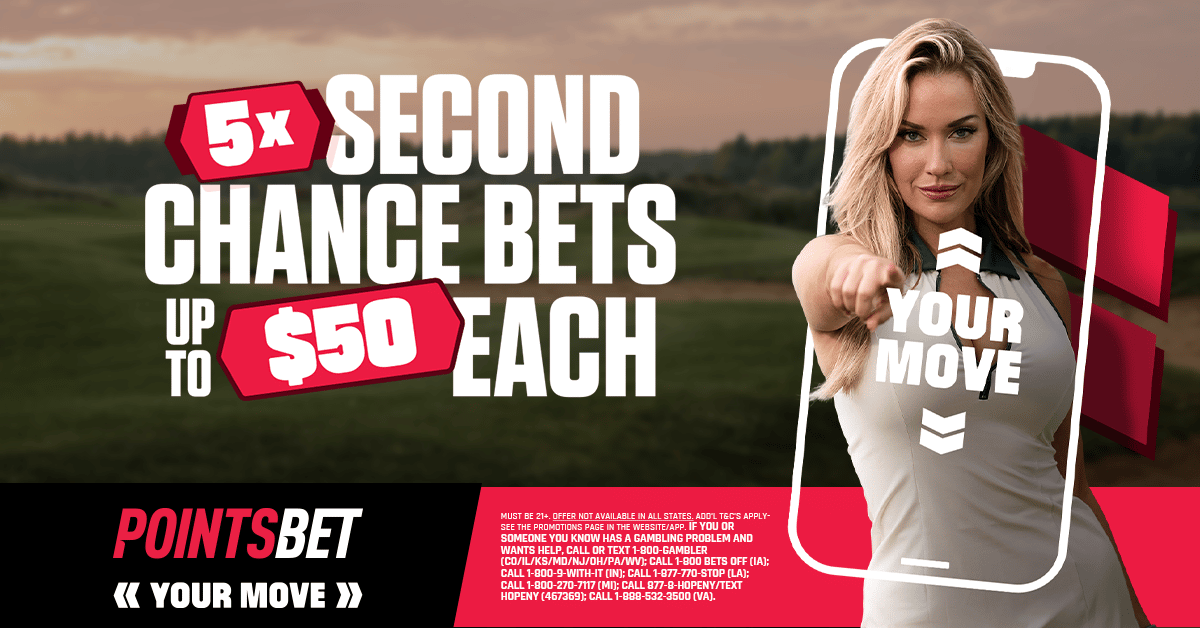 National League West
Arizona Diamondbacks – Zac Gallen to win NL Cy Young (+1500)
Gallen may not lead the league in flashy stats like strikeouts, but he does have a way of inducing soft contact and limiting hits. In fact, he lead the league in WHIP and hits per nine innings last year. All of that was good for 5th in Cy Young voting. At 27 years old, he's in the right part of the aging curve to take a step forward and win his first.
Colorado Rockies – To Have the Worst Record in MLB (+900)
I honestly cannot believe these odds are as long as they are. They lost 94 games last year, and their biggest offseason acquisition was Mike Moustakas, who they added about a week before Spring Training started. With the strength of the NL West being what it is, they very well could lose 105 this year.
Los Angeles Dodgers – To Miss the Playoffs (+475)
These are the least longshot odds I offer here, although they may feel like the most to some people. It's really not as wild as you might think, though. Every big player in the National League got after it, except for the Dodgers. They saw a slew of free agents walk – from Trea Turner to Tyler Anderson, from Andrew Heaney to Cody Bellinger. While JD Martinez and Jason Heyward might have been decent additions to a past Dodgers team, they feel like a faulty bandaid to the 2023 squad.
San Diego Padres – Manny Machado to Win NL MVP (+1500)
Blowing a Bubble mid Homerun trot is why Manny Machado is the best in the business pic.twitter.com/MSUJptyEbF

— Devine Sports Gospel (@DevineGospel) March 13, 2023
Nobody has won a back-to-back NL MVP since Albert Pujols in 2008 and 2009. When you add how unlikely the resurgence from Paul Goldschmidt was this past season, it seems unlikely that it'll happen this year. If that's true, why not get down with the second-place finisher from 2022? Especially seeing as he already had seven first-place votes and is half a decade younger than Goldy.
San Francisco Giants – To Be Eliminated in Divisional Series (+650)
If the Dodgers do miss the playoffs, it could be the Giants who benefit. The team that won 107 games just two years ago seemed to struggle out of the gate last year. However, with the expanded playoffs and a still weak NL central, the Giants just need to add about 6 wins to their 2022 total to take a wild card spot. They're right around +200 to make the playoffs at all, so +650 to get out of the wild card round seems like a steal.
If you'd like even more information on longshot bets and National League teams, be sure to check out the MLB Gambling Podcast. The guys are dropping episodes every week to make you the smartest guy at the bar. 
Related Content