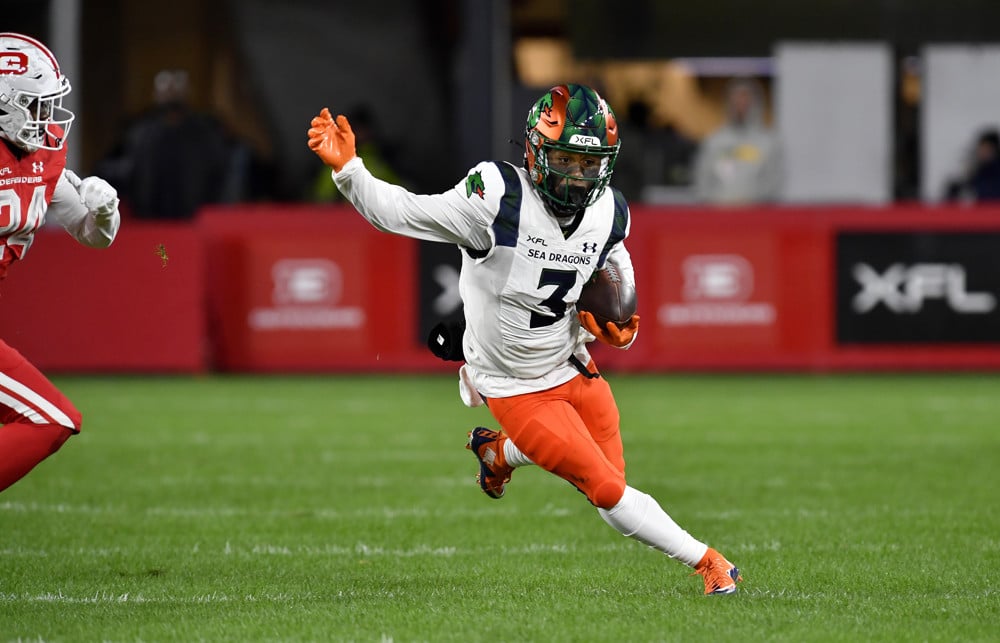 XFL Week 3 is upon us! The XFL Gambling Podcast, hosted by Colby Dant, C.J. Sullivan, and Justin Mark are here to give you an XFL Week 3 Preview! The guys preview all games giving their XFL Week 3 bets for each game and their best bets. They don't stop there, as the guys also give out an XFL Week 3 DFS lineup.
Tune in to find out which XFL Gambling Podcast host likes a Guardians upset with their Week 3 picks. Which team will lose their first game? Tune in to the podcast or live on YouTube to find hear everything you need to know about the second week of the XFL.
Make sure to follow the XFL Gambling Podcast on Twitter and on YouTube so you know every time they go live! Join the YouTube chat to comment and chat with the hosts! Each week they'll give their XFL preview, bets, and DFS lineups.
Exclusive SGPN Content