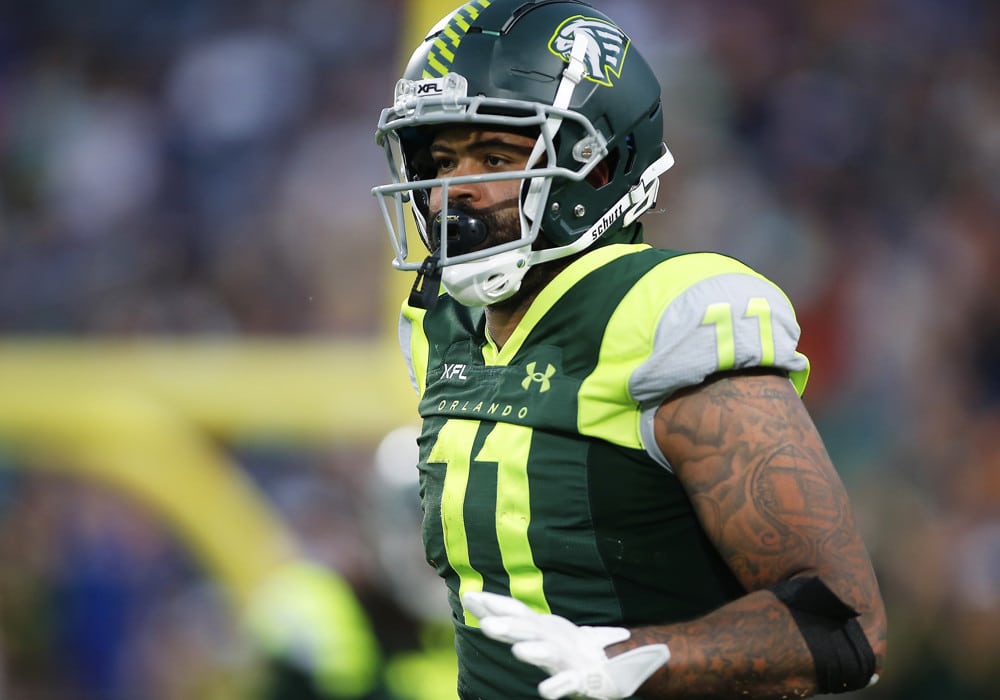 The XFL has completed two weeks of football and maybe you already need to make some changes to your XFL fantasy football team. One way to gain an edge over the competition is to dive into the XFL target shares and trends. Maybe a player isn't getting many fantasy points yet, but he's getting plenty of looks that could lead to big plays and fantasy football points down the road. Let's drive in and see who's getting consistent target shares, who's moving up, and who's moving down.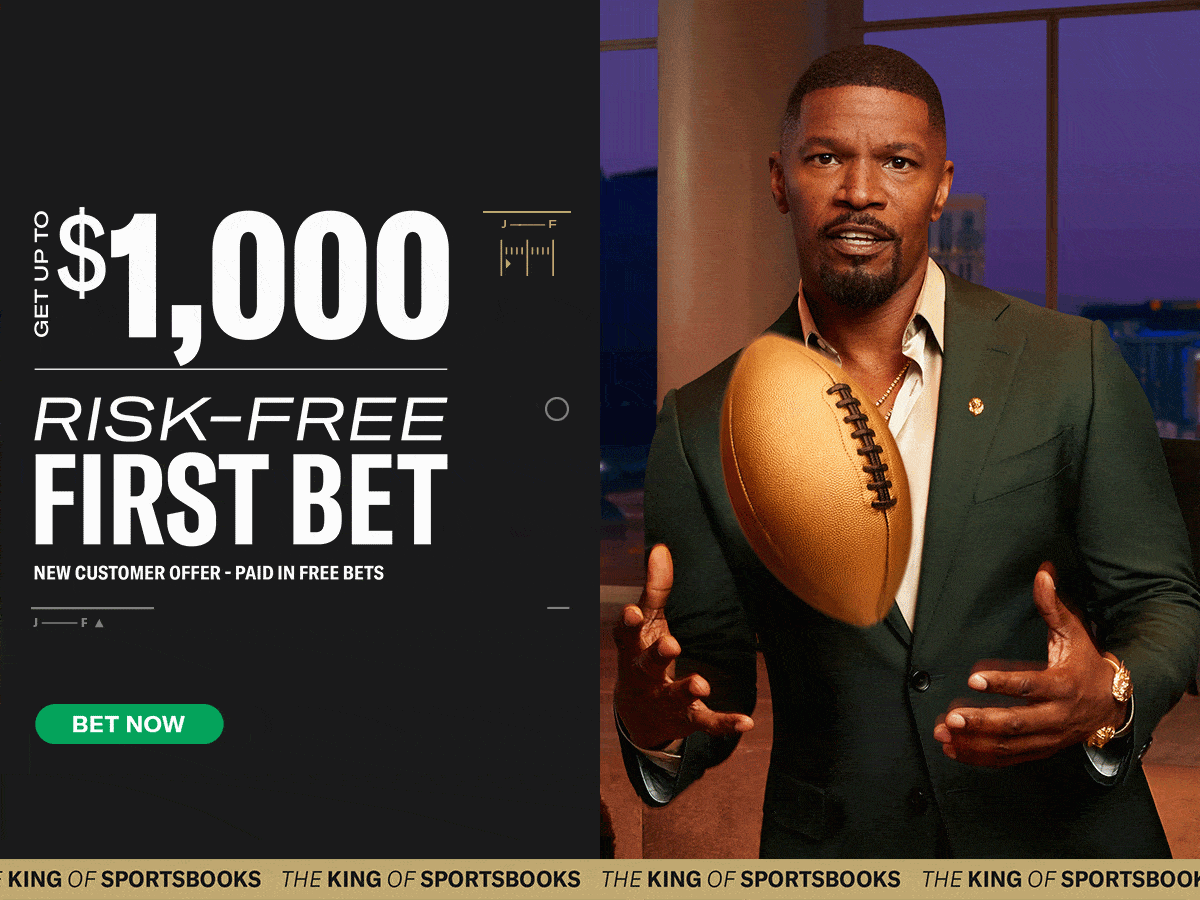 Exclusive SGPN Content
The Alt Fantasy Sports Podcast
XFL Target Shares and Trends After Two Weeks
Consistency Is A Virtue
First, let's look at the guys that have had their quarterback's eye through the first two weeks. These are players that have started off hot and shown no signs of slowing down through two weeks of adjustment. Most likely, these guys are rostered in your XFL fantasy football leagues, but perhaps not.
There may be some that are receiving a lot of targets but not reaping the benefits from those targets yet. These are some players who have consistently been towards the top of XFL target shares. After that, we'll take a look at players trending up, and players trending down.
Cody Latimer – Tight End – Orlando Guardians
Look, there haven't been many positive things out of Orlando as far as fantasy football goes. Or as far as football in general goes. However, Cody Latimer has been a guy you can rely on so far. He's averaging 22% of the target share so far, no matter who is in at quarterback throwing the ball.
After three different quarterbacks in two games, Latimer is averaging seven targets per game. He's been able to get in the end zone each week as well, the only tight end to have two touchdowns in two consecutive games. You may not want to roster any Guardians' players, but if you do, Latimer is a solid choice.
Paxton Lynch to Cody Latimer. The #XFL is back! pic.twitter.com/a3qvN4kjsF

— Jason DiRienzo (@allpurposescout) February 19, 2023
Jontre Kirklin – Wide Receiver – Houston Roughnecks
The next player that is consistent in XFL target shares is Jontre Kirklin of the Houston Roughnecks. Like Latimer, Kirklin has also averaged seven targets a game. While he only has one touchdown, he has over 50 yards in each game.
The Roughnecks have done a good job spreading the ball around to a lot of different receivers. However, Kirklin is averaging 27% of the target shares. Anytime you can get that much of a passing game, especially on a team that is passing often, it's a good idea for your XFL fantasy football team.
Jontre Kirklin is a beast!! pic.twitter.com/XkiJOOyHOM

— Houston Roughnecks (@XFLRoughnecks) February 27, 2023
Austin Proehl – Wide Receiver – St. Louis BattleHawks
After scoring the first touchdown of the 2020 XFL season, Austin Proehl returned and found himself on the St. Louis BattleHawks. One thing I feel helps Proehl is that his dad, Ricky Proehl, is the wide receivers' coach. This sure makes it feel like there could be some plays drawn up just for Austin.
However, whether it's because his dad is a coach or just due to talent, Proehl has earned the trust of A.J. McCarron. Through two games he's gained 21.5% of the target shares. He's turned those targets into four catches in each game for over 30 yards per game. He also scored a touchdown and a conversion in the first game. Proehl is consistent.
Jahcour Pearson – Wide Receiver – Seattle Sea Dragons
The player that has probably taken the XFL fantasy football world by storm the most is Jahcour Pearson. While he didn't receive as many targets his second game, his XFL target share actually went up. After being targeted 29% of the time in Week 1, he was targeted 32 percent of the time in Week 2. Eventually, he'll probably draw double coverage, but for now, it's paying off.
Through two weeks of XFL football, Pearson leads the league in targets, catches, and yards. Last week he was targeted eight times, catching four of those targets for 78 yards and a touchdown. In Week 1, Pearson was targeted a huge number of times at 14 and caught 12 of those for 95 yards. At this rate, Pearson could end up being a league winner.
Ben DiNucci and the @XFLSeaDragons have established themselves as one of the top passing offenses in the @XFL2023

He finds Jahcour Pearson for the 54 yard TD AND they got a successful three point attempt to Josh Gordon. #XFL

0-12
pic.twitter.com/eeqT3Ziee1

— Skubie Mageza (@SkubieMageza) February 24, 2023
Trending Up
Hakeem Butler – Wide Receiver – St. Louis BattleHawks
Hakeem Butler is the only other pass catcher that has a touchdown in each game. However, his target shares went up from Week 1 to Week 2, as McCarron may be looking his way more often going forward. After three targets in Week 1, just 16% of the target shares, he received seven targets in Week 2.
When your XFL target shares go above 25 percent as Butler's did in Week 2, you're going to start getting more attention in the fantasy football world. At 6-5, Butler is proving to be more than just a red zone target and could become a very consistent piece of the BattleHawks' offense.
Hakeem Butler out here looking like Megatron in the XFL, my gawd. pic.twitter.com/Pi5QOOhA17

— Johnny Venerable (@JohnnyVenerable) February 24, 2023
Ben Putnam – Wide Receiver – Houston Roughnecks
Somebody who was barely seen in Week 1 but really stepped up in Week 2 was Ben Putnam. In Week 1, Putnam's target share was three percent as he only received one target. That seemed to change against Arlington in Week 2, where Putnam was targeted five times.
Putnam ended up taking those five targets and caught four passes for 65 yards. Even though the yards are good, you don't always need yards to win XFL fantasy football, but rather targets. If Putnam can continue to get close to the 26% he received in Week 2, he could be a very valuable points-per-reception player.
Lujuan Winningham – Wide Receiver – Arlington Renegades
This is a situation where you are chasing targets, and not points. Winningham's target shares went from five to 18 percent from Week 1 to Week 2. He only caught one of those for four yards though, meaning he only had 1.4 points.
The nice thing is that means he probably isn't on many XFL fantasy football managers' radar. The Renegades' social media dropped a meme of Winningham on Tuesday, indicating they want him to be more involved and to get his first XFL touchdown. Going from one target to four targets in a week may not seem like much, but Winningham is somebody I'm keeping my eye on.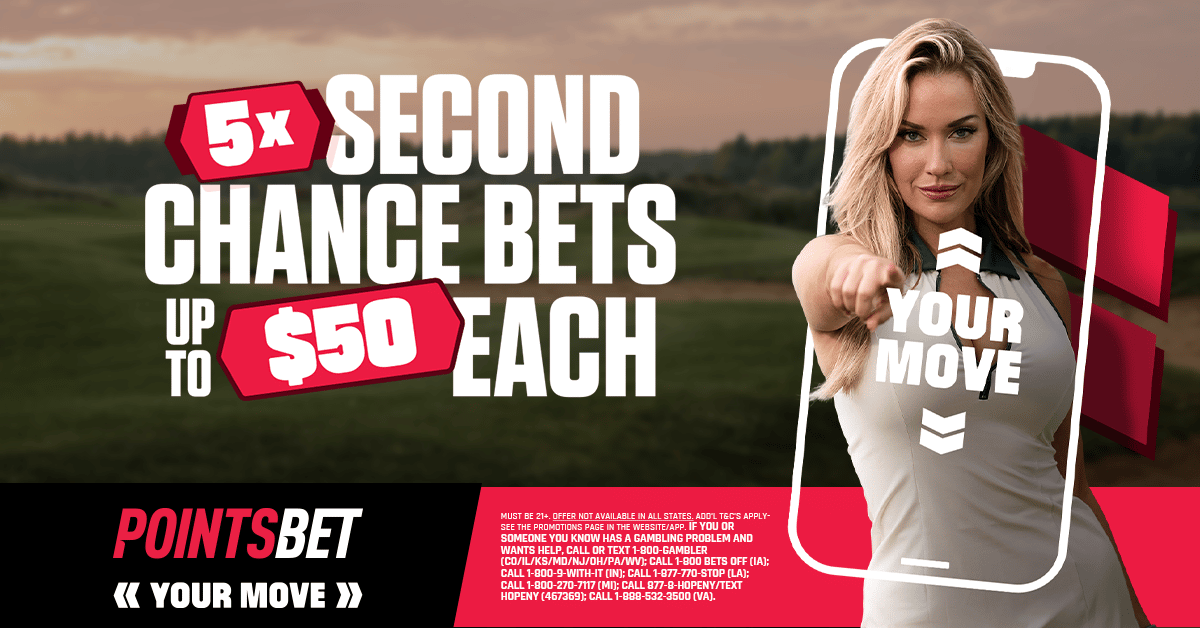 Trending Down
Eli Rogers – Wide Receiver – Orlando Guardians
While it's only two weeks and we don't want to overreact, Eli Rogers' targets dropped drastically. He went from receiving 19% of the target shares with seven targets in Week 1 to four percent of the target shares with one target in Week 2.
The only good news for Rogers was that his day was salvaged with his only target being a touchdown. Still, even though it's only two weeks of data to go off of, dropping from seven targets to only one is never a good sign.
Deontay Burnett – Wide Receiver – Houston Roughnecks
Another player that burst onto the XFL fantasy football scene in Week 1 was Deontay Burnett. In Week 1 Burnett had 12 targets, catching eight of those for 90 yards and a touchdown. That was good enough for a massive 34% of the target shares.
For everybody that slotted Burnett into their fantasy football and DFS lineups hoping to capitalize on a repeat performance was sorely disappointed. In Week 2, even though it was 21% of the target share, he only received four targets. Even worse, he turned those four targets into one catch for four yards.
Sal Canella – Tight End – Arlington Renegades
Don't get me wrong, Sal Canella didn't have a bad day in Week 2 by any means, however, his day wasn't as good as Week 1. This is a guy who could be trending up very soon if Kyle Sloter ends up getting time at quarterback. Sloter and Canella put up very good numbers in the USFL last year.
In Week 1 Canella was targeted by Plitt eight times. He caught seven of those targets for 70 yards. This was good enough for 36 percent. While it looked like he was going to lead all players in XFL target shares, in Week 2 he dropped to only four targets. That was 18 percent of the targets, half of his first week looks. He did catch all four of the targets for 38 yards.
Josh Gordon – Wide Receiver – Seattle Sea Dragons
We all waited for anticipation to see how Josh Gordon would do in the XFL and in Week 1 he didn't disappoint. He was targeted 18 percent of the time in Week 1, with nine targets. He turned those nine targets into six catches for 74 yards and a touchdown. It was quite the sight to see Gordon scoring a professional football touchdown again after years of off-and-on issues during his NFL career.
Week 2 didn't go as well for Gordon as he was only targeted two times. He was able to catch one of those for 33 yards. Still, dropping from 18 percent to eight percent of the targets means Gordon's target share moving forward is worth monitoring.
Related Content