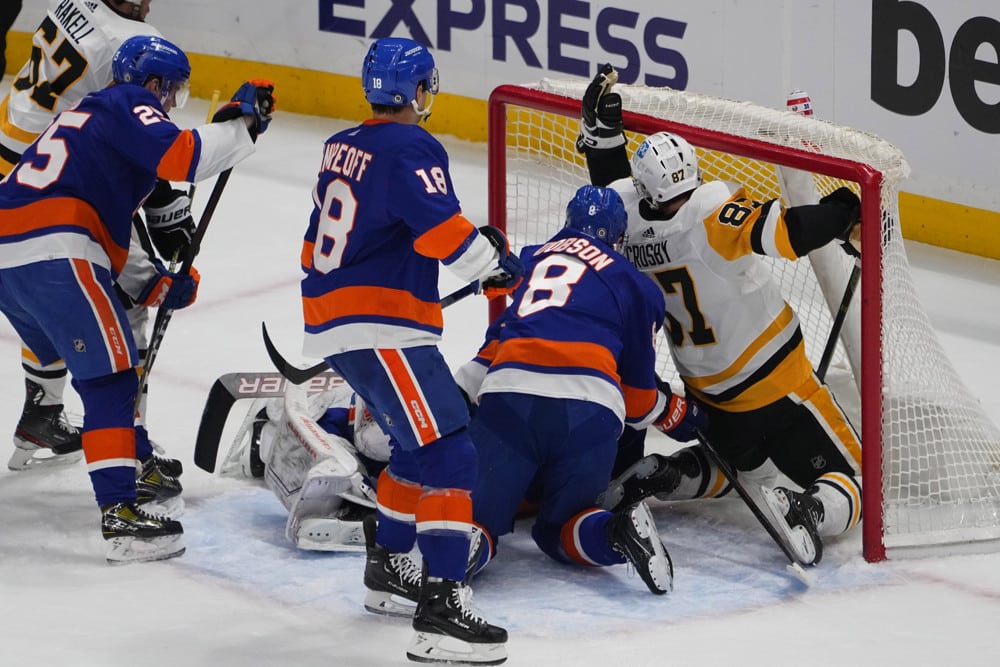 It may not be the most exciting holiday in the United States (Presidents' Day) or Canada (Family Day), but the NHL celebrates with some day games on Monday! There are six games throughout the day and I have NHL picks, predictions, and best bets for each one.
These picks are all ones that I have wagered actual money on. Tail at your own risk! I'll try to update this post throughout the day as I add first-period bets, player props, and more!
Subscribe to the Hockey Gambling Podcast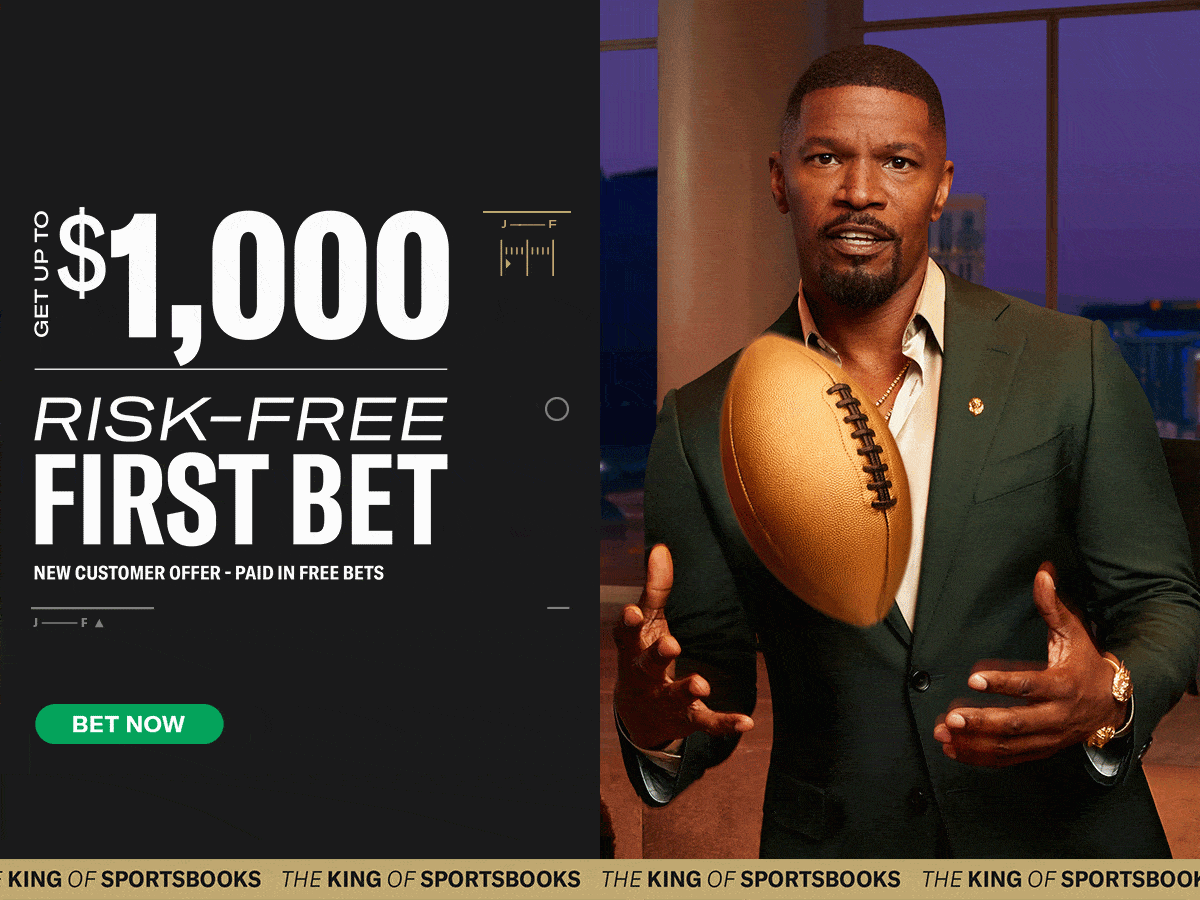 NHL Same-Game Parlay: Anaheim Ducks @ Florida Panthers – 1:00 p.m. ET – NHL Network
It's a classic battle of cat vs. bird in this matchup in Florida. The Panthers are 15-8-3 on home ice while the Ducks are just 8-17-5 on the road — that's fowl.
However, with odds of -400 or higher, a straight bet on the Panthers isn't worth the juice. We're going to have to get a bit creative here.
The Ducks have lost their last four games after beating the basement-dwelling Blackhawks. They lost 6-3, 7-2, 7-3, and 6-3 in those four games, being outscored 26-11 in total.
The Panthers have alternated wins and losses in their past six games and are coming off a loss in Nashville where they outshot the Predators 33-25.
I'm expecting the Panthers to take care of business rather easily in this one and there should be a lot of goals based on the Ducks' horrific defense.
NHL Picks: Panthers -1.5 & Over 5.5 goals (+107)
---
NHL Picks: Ottawa Senators @ Boston Bruins – 1:00 p.m. ET – ESPN+
This is another game with a huge home favorite against an inferior team. However, the Senators aren't nearly as bad as the Ducks and they're rather hot recently with three wins in their last four games — including a 7-2 win against the Blues on Sunday.
The Senators are 4-2-0 on no days rest this season with one over and five unders. The Bruins have been an under team this season but broke out recently with five goals against the Predators and six against the Islanders.
The Bruins are 23-2-3 at home this season while the Senators are 11-12-2 on the road. Boston should win at home here, but it's just about finding the money.
I'm once again going with a same-game parlay here, opting for the moneyline and the under rather than the puck line and the over.
NHL Picks: Bruins to win & Under 6.5 goals (+155)
---
NHL Best Bets: Seattle Kraken @ San Jose Sharks – 4:00 p.m. ET – ESPN+
Finally, a game that we can actually play a normal bet on.
The Kraken come into this game with points in each of their last four games on a 3-0-1 stretch. They lost to the Jets in overtime on Tuesday, but have still outscored teams 16-10 in those four contests.
Meanwhile, the Sharks have lost three straight and four of their last five after a win in Tampa Bay after the break.
Seattle is for real and the Kraken continue to prove themselves, even with some shoddy goaltending.
The Kraken are the much better team overall at 32-18-6 — the Sharks are 17-29-11 — and they're just fine on the road at 17-8-3 while the Sharks are just 5-14-7 at home.
This line is way off.
NHL Best Bets: Kraken (-145)

---
NHL Predictions: Philadelphia Flyers @ Calgary Flames – 4:00 p.m. ET – ESPN+
The Flyers have massively outperformed expectations this season thanks to John Tortorella behind the bench. However, they've now lost four straight games — and five of six since the break — with a few pitiful efforts recently.
The Flames haven't been so hot themselves, but they do boast a much more talented roster and Daryl Sutter isn't a bad coach in his own right.
Philadelphia has lost both of the first two games on its road trip by a final score of 6-2 (first in Seattle, then in Vancouver).
I love the Flames to use this as a bit of a get-right game with the Flyers as cannon fodder. The -235 line is a bit scary, however, so I'll be opting for a team total — or race to four.
NHL Best Bets: Flames race to 4 goals excluding OT (+105)
NHL Degen Special: Flames to win 6-2 (+2900)
---
NHL Picks: New York Islanders @ Pittsburgh Penguins – 7:00 p.m. ET – ESPN+
This is one of the games on this slate that I don't have a hugely confident play on.
The Islanders have lost four of their last five games but the one win was a 5-4 comeback victory against these same Pittsburgh Penguins. The Pens jumped out to a 3-1 lead — as well as 4-2 — and outshot the Islanders 44-28 but still lost.
On the other side, the Penguins have now lost two straight games after a 5-2 loss the very next day against the Devils.
The Penguins are the better team here and are much better at home (15-7-4) than the Islanders are on the road (11-14-4).
I think Pittsburgh will keep the pedal to the metal at home and get revenge on the Isles, and I don't mind the price at just -130.
NHL Picks: Penguins (-130)
---
NHL Best Bets: Winnipeg Jets @ New York Rangers – 7:00 p.m. ET – ESPN+
If you listen to the Hockey Gambling Podcast — which, if you don't, what are you even doing with your life? — then you know where I'm going here.
The Jets have gone under the total in 69.6% of their games — by far the most in the league. Winnipeg has gone over the total in just 15 of its 56 games this season.
Meanwhile, the Rangers have one of the best goalies in the league in Igor Shesterkin and shouldn't allow many goals either. The under is 29-26-1 in their 56 games.
With the total at 6, giving us push insurance in a 4-2 game with an empty-netter, you have to take the under here.
NHL Best Bets: Under 6 (-105)
---