Betting on Over/Under game totals is easy, right? All you have to do is find a game that features capable offenses and bang the over? Or find offenses that can't buy a bucket and hit the under? It's not that simple. It never really is.
One of the best ways to win on O/U game total bets in college basketball is to look for trends. How the books play certain teams can actually matter as much or more than how the team performs.
With over three solid months of good data, we know who these teams are, and we have an idea of how the books view them as well. So let's see how the best and worst offenses of the 2022-23 college basketball season perform against O/U game totals.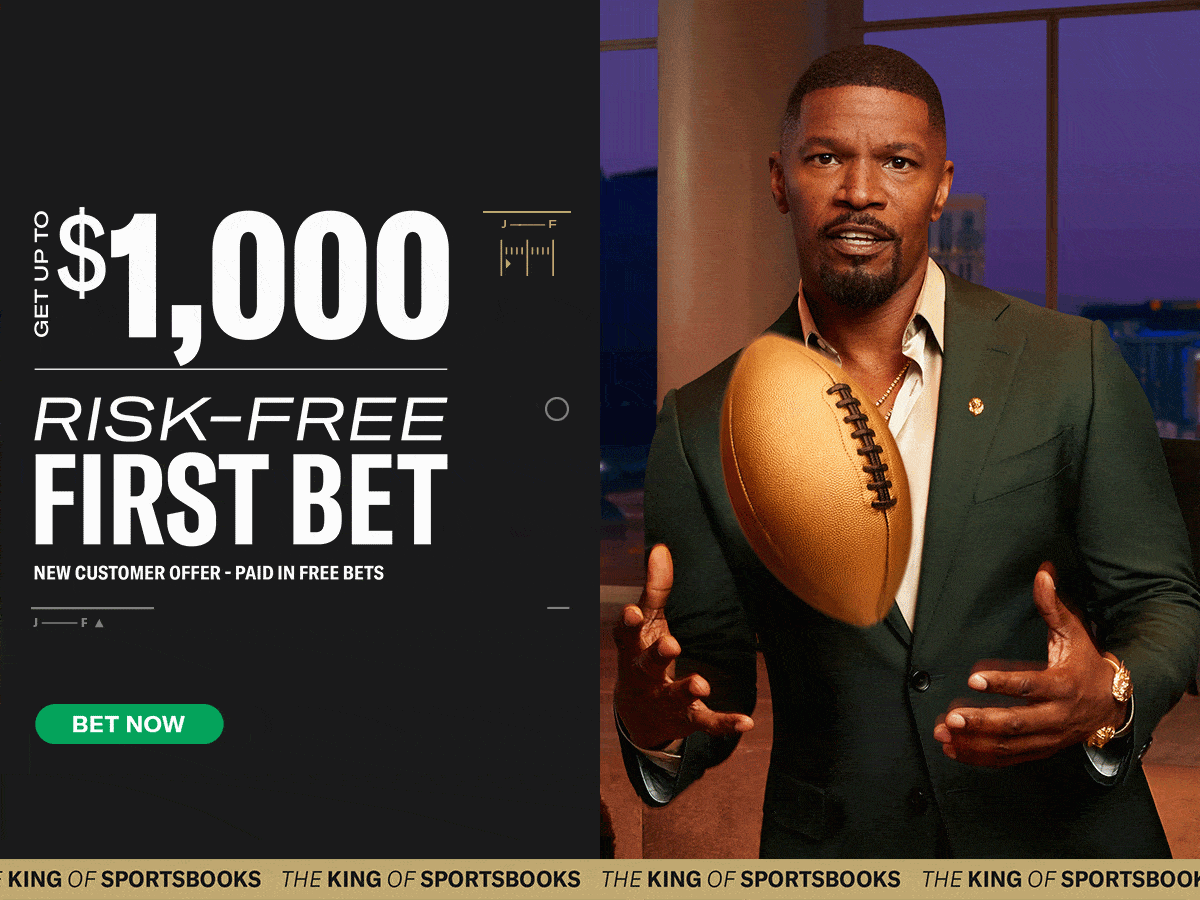 How are the best offenses performing against Over/Under game totals?
Gonzaga averages 86.3 PPG & is 14-11 O/U
It's no wonder that Gonzaga tops the list of best offenses in college basketball. Drew Timme and Anton Watson are quality in the front court, while Julian Strawther and Rasir Bolton handle the backcourt. All are shooting over 44% this year, and only Timme has a three-point percentage below 28%.
However, when it comes to O/U totals, the books have done about as well as they can considering how offense-oriented the West Coast Conference is. Seven WCC teams rank among the top 100 most efficient offenses in college basketball this year, and Gonzaga has tended to play in a lot of high-scoring games that lean to the over.
Also, if you ever see a team total for Gonzaga under 80, crush the over. They've only scored fewer than 80 points eight times this year.
Oral Roberts averages 85.4 PPG & is 12-11 O/U
The Golden Eagles are led by senior guard Max Abmas, and he's must-watch TV this year. Abmas leads the Golden Eagles with 22.8 PPG, and he's shooting 46.4% from the field, 39.1% from three, and 91.5% from the line. Oh, and he's FOURTH on the team in three-point percentage. The Golden Eagles don't hold back from beyond the arc.
Oral Roberts mostly lives by the three-ball, and the books have definitely caught on. 12-11 on O/U for the books is likely a lot of losing tickets for bettors. If you want a lean for Oral Roberts, look to the team total. If you see a number that starts with a '7', hit the over. The Golden Eagles have scored 80 or fewer points only seven times this year.
Toledo averages 84.2 PPG & is 15-8 O/U
The Toledo Rockets have one of the best offenses in the country, and it's a real team effort. Four Rockets are averaging double figures this year. They shoot 48.4% from the field, 37.9% from beyond the arc, and 75.5% from the line. Point guard Rayj Dennis leads the team with 18.9 PPG.
With a 15-8 record O/U, Toledo has been one of the more bankable high-powered offenses in the country. It also helps that their adjusted defense rating is 285 out of 363 teams in the country. The Rockets only care about getting the ball back so they can run down the court and score again. The books may set their totals high, but Toledo should play more to the over given their high-powered offense and approach, or lack thereof, to defense.
Southern Utah averages 84.2 PPG & is 12-10 O/U
What's your favorite Southern Utah Thunderbirds game this year? Was it when they dropped 117 on the University of La Verna on November 11th? Or maybe the 126 they dropped on Bethesda on November 15th. The Thunderbirds play at one of the fastest paces in the country and average 76.0 possessions per game.
They come to shoot, but the books are also wise as to what their game plan is and have clearly corrected by setting totals a bit higher.
Southern Utah is also a bit inconsistent when it comes to team totals. They've actually been under 80 points 14 times this year in 26 games. They've feasted on non-conference opponents that no one has ever heard of and struggled in conference games. It may make sense to fade the T-Birds in tougher matchups.

How are the worst offenses performing against Over/Under game totals
Florida A&M averages 57.5 PPG & is 7-14-1 O/U
Now, this is a bankable trend that doesn't get much attention from books. There's not a ton of action on Southwestern Conference games, and the Florida A&M Rattlers have been crushing unders this year. They play at a slow pace and struggle to shoot just about everywhere. The Rattlers are on autofade to the under until this program gets turned around.
Green Bay averages 59.0 PPG & is 15-12 O/U
The Green Bay Phoenix are as rough or worse than the Florida A&M Rattlers, but they tend to play to the over more often than not. The Horizon League features a few teams that are capable of putting the basketball through the hoop, and Green Bay might be the worst defensive team in the country. If you get an O/U that's over 130, and the Phoenix are facing a team like Detroit, Cleveland St., Purdue-Fort Wayne, or Wright St., look to jump on the over
California averages 59.2 PPG & is 12-13 O/U
The 2022-23 basketball season for the California Golden Bears has been a disaster. They're 3-22, and their best player, a Kentucky transfer, Devin Askew is out for the year with a sports hernia.
The Bears can't really score enough to stay in games, but they play just enough defense to keep from losing by 40. They've trended to the under this year, but it's not strong enough to be bankable.
The best trend here is that the Bears are a bit worse on the road than at home. At home, they average 61.0 PPG, but away from Berkeley that falls to 56.6 PPG.
Merrimack averages 59.8 PPG & is 7-18 O/U
Another bankable trend for an awful basketball team! Merrimack is about as bad as it gets when it comes to offense in college basketball. The Merrimack Warriors play at a snail's pace, they shoot 40.7% from the field, 69.2% from the line, and only 30.7% from beyond the arc.
Their saving grace is that they're actually a competent defensive team as they rank 118th in the country in adjusted defense. In a match-up on December 11th, the Warriors hooked up with the Maine (Cocaine) Bears, and the two teams combined for 97 points in 80 minutes of basketball.
The Warriors have been hot of late and have won six of their last seven, but they're still an under machine. Look to fade the Warriors and their O/U game totals whenever possible.