Whether you are new to legal sports betting or a veteran of gambling degeneracy, I have something I think you will be interested in. This week I am publishing SGPN's second parlay flowchart of the season! If you are unfamiliar with the concept of a parlay, it is a simple concept.
A parlay simply combines multiple wagers into one bet. You need each leg to hit to win and receive a payout. While the odds of winning become slimmer, the payouts become substantially bigger.
Putting together a well-constructed parlay allows you to risk lower sums of money while still reaping the benefits of a substantial payout if all of your legs hit. This, of course, requires some strategy and nuance. Before outlining SGPN's Divisional Round NFL Parlay Flowchart, let's review how we did last week.
Last Week's Parlay Flowchart
Last week's flowchart was a pilot of sorts. Last week, I constructed a parlay flowchart that allowed you to either place a parlay with players' props from multiple games or put together a same-game parlay (SGP).
The first leg of my multiple-game parlay flowchart recommended parlaying the Daniel Jones passing prop (over 241.5 passing yards, -120) with the over on Justin Herbert's passing prop (over 280.5, -115).
The Daniel Jones prop hit, and the Justin Herbert prop fell 7 yards short. This parlay was dead in the water from the get-go, but I am still encouraged. The Second Leg focused on two Niners, George Kittle, and Christian McCaffrey, during the third focused on Joe Burrow and Tom Brady. Burrow only threw one touchdown pass (U 1.5), and Brady blew his passing props out of the water.
I still think the process was good, and the only lesson I learned is that Brandon Staley is a terrible coach (kidding, sort of) and that sometimes NFL games are just fluky.
The mistake I made in the SGP was being absolutely convinced that the Dolphins had no chance at being competitive, and they did just that with a third-string quarterback on the road. Did I mention the NFL is the wild west sometimes?
We march forward.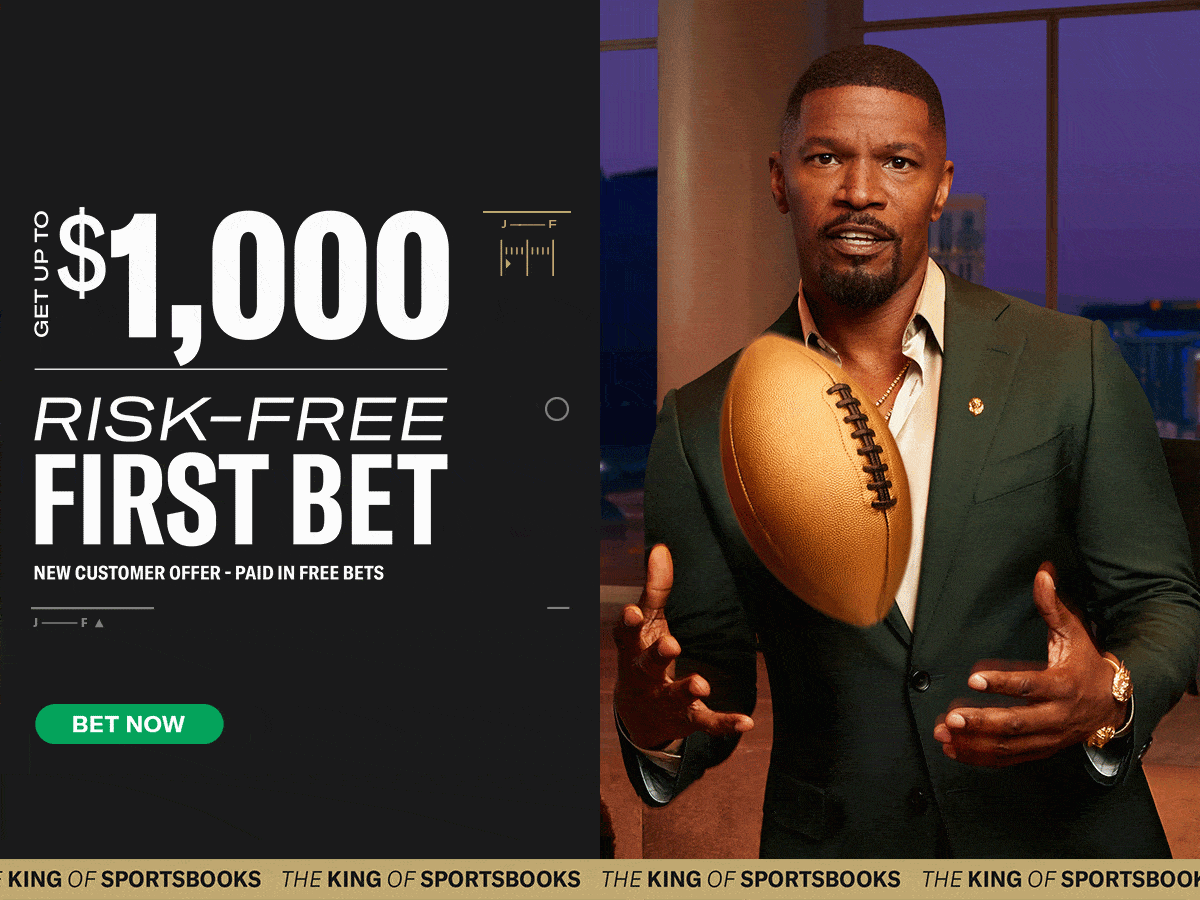 Exclusive SGPN Content
All SGPN NFL Content
NFL Gambling Podcast
Fantasy Football Podcast
SGPN's NFL Parlay Flowchart for Wildcard Weekend
---
SGPN Divisional Round NFL Parlay Flowchart
MGP: Start Here
I once again have chosen to create two different types of NFL parlays. One is a "multiple game parlay" (MGP) that parlays at least one prop from each game that I think has a great chance of hitting this weekend.
Unlike last week, the MGP maxes out at four legs for this NFL parlay. We are restricted by only four total games this week, and multiple props from one game only work in a same-game parlay (SGP). More on that later. Let's jump right into where to start with your MGP and some of my favorite props to construct your NFL parlay.
MGP: Base play (Pick Both)
D. Singletary U 41.5 Rush Yds (-115)
I am locking in Devin Singletary under 41.5 rush yards in the Bills matchup with the Bengals this weekend. Have you noticed James Cook has been getting more playing time for the Bills? You weren't dreaming it.
James Cook noticeably out-snapped Devin Singletary in Week 18, taking 56% of the snaps to Singletary's 41%. In Buffalo's wildcard matchup with Miami, Cook out-touched Singletary 12 to 10.
Cook also tacked on a rushing touchdown even though he only saw a 31% snap share. Not only does Singletary find himself on the wrong end of a timeshare, but the Bills will also be facing a stout rush defense.
The Bengals ranked 4th in rush defense DVOA since Week 14 and have allowed the second least fantasy points to running backs per game on the season. They also allow the third least rushing yards per game in 2022 (66).
G. Kittle U 47.5 Rec Yds (-115)
I am also locking in the under on George Kittle's receiving yards prop (under 47.5 receiving yards) versus the Cowboys this weekend. While Kittle has had some big games with Purdy under center, they occurred before Deebo Samuel returned to the lineup.
In the four games with both Samul and Purdy in the lineup, Kittle only has four targets per game. In that time, he has only averaged three catches for 29 yards. In addition, Dallas is stout against opposing tight ends.
Since Week 8, they allow the second-fewest receiving yards per game to tight ends. In 2022, they allow the second-fewest receiving yards per game to tight ends (32). Dallas ranked 3rd in pass defense DVOA in 2022 and has not been kind to pass catchers in general. This under feels like a lock.
MGP: Virtual Locks (Pick one)
I. Hodgins O 45.5 Rec Yds (-115)
In a game that may be closer than the current line (PHI -7.5) indicates, I am focusing on one pass catcher for each team. Isaiah Hodgins has been a revelation for the Giants down the stretch.
Since Week 13, Hodgins leads the team in target share (23%), receptions, receiving yards, and touchdowns. In that time, he has averaged seven targets, five catches, and 59 receiving yards per game.
The last time these teams matched up, Hodgins caught four passes on six targets for 38 yards and a score. Daniel Jones did not play the entire game, and Hodgins's line may have looked better if he did.
Expect Hodgins to be involved early and often in this game. If the Giants are playing from behind, as Vegas seems to expect, there may be more targets to go around than in the usual Giant's game script.
D. Goedert O 47.5 Rec Yds (-140)
If you would rather bet on an Eagles' pass catcher, Dallas Goedert is your man. Goedert has averaged 58.5 receiving yards per game on the season.
The last time these two teams linked up, Goedert caught six passes for 46 yards and averages his lowest yards-per-reception total (7.7) for the season. The Giants ranked in the bottom half of the league in pass defense DVOA (22nd).
They particularly struggle against tight ends, where pro football focus ranks them 31st in the league. Just last week, they gave up 129 yards to TJ Hockenson.
The Giants love to blitz, which often opens up seams down the middle of the field where tight ends can do damage. It would not surprise me to see a big day from Goedert.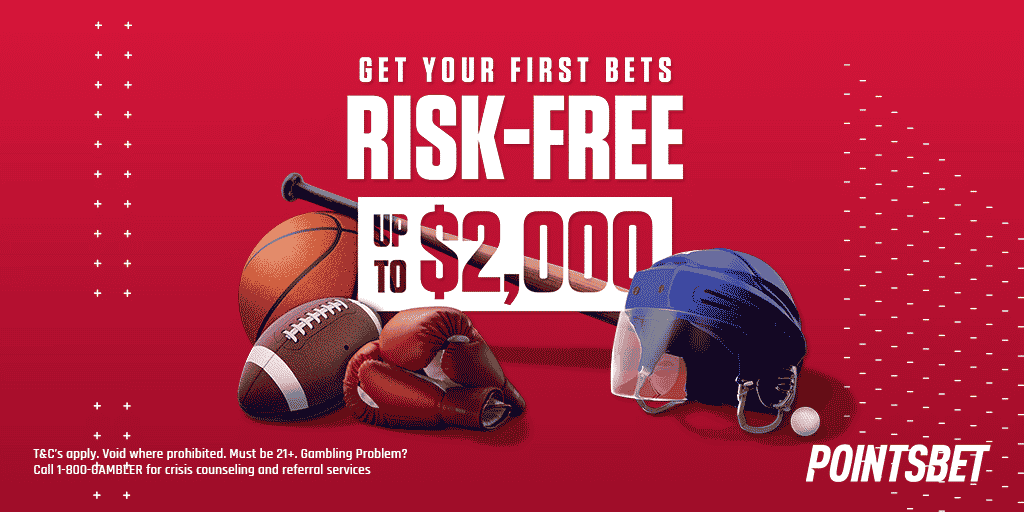 MGP: Value Additions (Pick one) (Or Degen Multiplier)
T. Kelce Anytime TD Scorer (-150)
This one is pretty simple. Pick a guy to score a touchdown. Both have value for different reasons. Kelce is a bit more of a lock for obvious reasons. The chiefs love to throw the ball and rank near the top of the league in just about every offensive metric.
They are first in pass offense DVOA and are going up against the 30th-ranked pass defense in DVOA. Kelce is the focal point of the offense and gets more looks than just about anyone in the league in the red zone. Kelce is a fairly safe bet to score.
T. Lawrence Anytime TD Scorer (+350)
If you want an option that carries a bit more risk, I like Trevor Lawrence to score at least one rushing touchdown this week. Lawrence had five rushing touchdowns on the season and scored one last week during that wild comeback in LA.
If the Jaguars get down early and have to mount a huge comeback once again, it would not surprise me to see Lawrence sneak another touchdown in from the goal line.
SGP: Start Here
SGP: Base play (Pick Both)
KC Chiefs 1st Half Spread -6.5 (+100) & KC Chiefs Money Line (-425)
The Chiefs are heavily favored in this game. Choosing the Chief's money line may not prove to be the most lucrative endeavor. For the base play of my SGP, I am focusing on what I think is the most likely game script to occur in this game.
The Chiefs are currently 8.5-point favorites but the Jaguars have proven they have the ability to amount serious comebacks. My worry here is the Chiefs may go up big early, and the Jaguars will find a way to back door cover.
For this reason, I'm choosing to go with the Chiefs to cover -6.5 in the first half and to win the game outright. I do not think it is unreasonable to imagine a game where Kansas City is up by at least a touchdown at halftime and Jacksonville finds a way to back door cover as the game winds down.
SGP: Virtual Locks (Pick one)
P. Mahomes O 319.5 Pass Yds (+105)
Did I mention that Kansas City is the best passing team in the NFL? They ranked 1st overall in total offense DVOA and pass offense DVOA. Mahomes has managed to throw for 320 or more yards in 10/18 games this season and now gets to face the defense ranked 30th in pass defense DVOA.
When these two teams linked up in the regular season, the Chiefs were essentially sleepwalking through a 27-17 victory, and Mahomes still managed to throw for 331 yards in Week 10. Lock this one up, and don't think twice.
What was your favorite Mahomes play of the season? 👀 @NewEraCap pic.twitter.com/wnTiktYeIC

— NFL (@NFL) January 18, 2023
T. Kelce O 84.5 Rec Yds (+100)
Someone has to catch all of those passes from Mahomes, and Kelce is the focal point of this offense. Kelce was in his own tier this past season, and no other tight end in the league came close to his production.
Kelce has exceeded this total 8/18 games this season and caught six passes for 81 yards the last time these two teams met. Kansas City is not going to take its foot off the gas in this matchup, and Kelce should eat against the team that ranked 28th in the league against the pass.
It would not be shocking to see Kelce go over 100 yards for multiple scores in this matchup.
SGP: Value Additions (Pick one)
T. Etienne 15+ Rec Yds (-175)
The Jaguars are likely to be playing from behind in this one and may throw the ball more than they would like to. What is the best way to keep young Trevor Lawrence safe and efficient? Do short passes to your best playmaker sound like a reasonable strategy?
I have a feeling Etienne is going to be touching the ball earlier and more often in this matchup. He is Jacksonville's best player-maker and, believe it or not, has been an underrated running back all season.
He rushed for over 1,000 yards and five touchdowns. He has an above-average pass-catching ability, and Kansas City may be protecting a lead. If that is the case, expect a lot of dump-offs to fall into the arms of Etienne. He has exceeded this yardage total 11 times out of 8 regular season games. This bet is a good value.
C. Kirk Anytime TD Scorer (+200)
Christian Kirk feels like the Jaguar most likely to find the end zone in this matchup. Kirk led the team in receptions, yards, and receiving touchdowns. Just last week, he caught eight passes on 14 targets for 78 yards and a touchdown.
The game script of this game could be eerily similar to last week, as Jacksonville may be lying from behind. If they are, expect Lawrence to look Kirk's way early and often down the field.
This matchup also happens to be favorable, as the Chiefs have allowed 20 receiving touchdowns on the season. When these two teams met in Week 10, Kirk went off for nine receptions, 105 yards, and two touchdowns. I love this value here and will be hammering this prop this weekend.
MGP or SGP: Degen Multiplier
T. Kelce 2+ TDs Scored (+380)
Every week I choose a prop for my "Degen Multiplier." This prop can be added as the 5th leg of your SGP or the 4th leg of your MGP (in lieu of the value additions).
This week I am choosing to go with Travis Kelce to score two or more touchdowns. The Chiefs are first in total and pass offense DVOA. The Jaguars ranked 30th in pass defense DVOA and 28th in total passing defense.
This is a match made in heaven for the number one target on the number one offense in the NFL. Kelce caught 12 touchdown passes this season but has not managed one since Week 12. He feels due for a big game in the red zone.
Kelce found the end zone when these two teams met in week ten and Kansas City will be looking his way early and often in the red zone.