NFL wildcard weekend is here! Can you believe it? It feels like just yesterday; we were watching preseason football and waiting for the regular season to start. Even with the addition of Week 18, the season seems to blow by.
As sports betting continues to become legal in more states and territories, I can imagine it will have a massive impact (and likely already has). Fantasy football and legal betting have given us all extra motivation to tune into games I otherwise might not have. I am here to discuss the latter.
Whether you are new to legal sports betting or a veteran of gambling degeneracy, I have something I think you will be interested in. This week I am publishing SGPN's very first parlay flowchart for wildcard weekend! If you are unfamiliar with the concept of a parlay, it is simple.
A parlay combines multiple wagers into one bet. You need each leg to hit to win and receive a payout. So while the odds of winning become slimmer, the payouts become substantially bigger.
Putting together a well-constructed parlay allows you to risk lower sums of money while still reaping the benefits of a substantial payout if all of your legs hit. This, of course, requires some strategy and nuance.
If you are new to betting and are interested in putting together some parlays for wildcard weekend, you have come to the right place!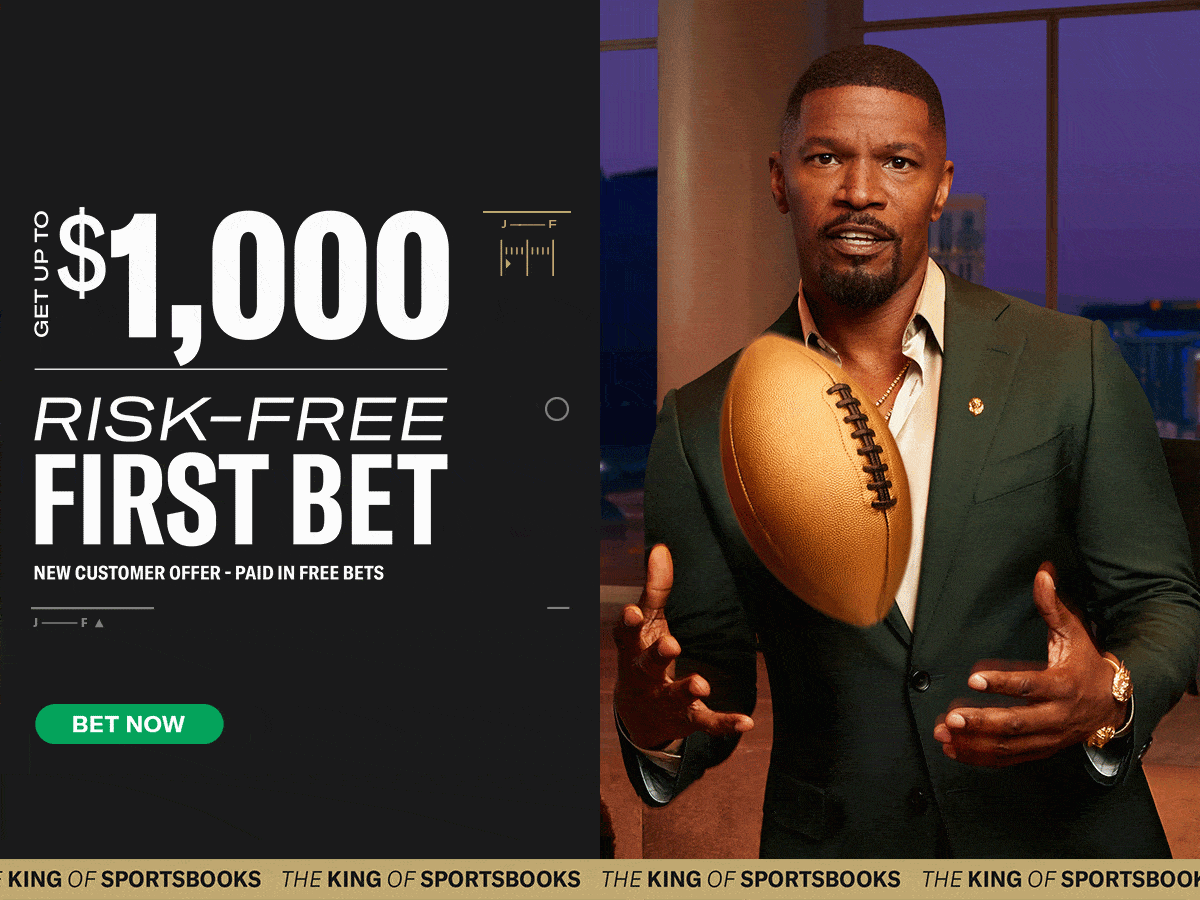 SGPN NFL Parlay Flowchart for Wildcard Weekend
Diverse Props
If you made the choice to follow the first path on the flowchart, then congratulations! You have taken the first step to becoming a true gambling degenerate. This path on the flowchart is a lot of fun because it incorporates at least one prop from every game this weekend!
If you decide to include the "Degen Multiplier," you are in for a full weekend of sweating but could be in for an ultimate payout that I feel is not as far-fetched as the odds may imply.
Justin Herbert OVER 280.5 Passing Yards
While 280.5 yards may seem like Justin Herbert's passing yardage line is a bit high, I would be shocked if he doesn't reach it. The Jaguars present a good matchup for the uber-talented Chargers team.
The Chargers are as pass-happy as a team can get, as Herbert has attempted 35 pass attempts or more in five of his last seven games.
While it may have been a "down" year, Herbert still threw for more than 4,700 Yards. The last time these teams met, Herbert threw for 297 yards. I do not expect much to change as Herbert will likely have all his weapons, and the Jaguars ranked 30th in pass defense DVOA in 2022.
https://twitter.com/SunnySideUp211/status/1604637755564183552?s=20&t=mabnMK3p0sSp6GggOTyUJQ
Daniel Jones OVER 241.5 Passing Yards
Daniel Jones is a different story. Jones and this Giants offense are not going to be confused for the Greatest Show on Turf. However, looking at the matchup this weekend, things get a little interesting. The Vikings have not played exceptionally good defense all season and have been terrible against the pass.
The Vikings were 26th in pass defense DVOA and allowed the second most total yards in the league. Not to mention, this game is going to be played in a dome where not only is Daniel Jones going to feel comfortable, there is a chance he may be playing catch up or trying to keep up with the Vikings' elite offense.
George Kittle OVER 41.5 Rec Yards
George Kittle's receiving prop feels like free money this weekend. Kittle has become a favorite target of Brock Purdy, and why wouldn't he be? Young quarterbacks tend to favor tight ends as a security blanket. It certainly helps to have one of the best tight ends in the league.
During the last four weeks of the regular season, Kittle garnered 5-8 targets per game and was a top-three tight end in three out of four of those weeks. The weather is predicted to be rainy, which would leave one to believe Brock Purdy and the Niners will be favoring safe throws to the tight end.
It also helps that the Seahawks are 21st in total defensive DVOA and are 27th in DVOA against tight ends. Seattle tuns a zone defense that Kittle has been successful against in the past.
https://twitter.com/NFLonPrime/status/1613279986609446912?s=20&t=mabnMK3p0sSp6GggOTyUJQ
Christian McCaffrey 125+ Total yards
McCaffrey is pretty good, isn't he? The Niners look like a different team with CMC in the mix, and the offense has really exploded since he was acquired at the deadline. This is a fantastic matchup for numerous reasons.
The Seahawks are not a great rush defense. Against the run, Seattle ranks 25th in rush defense DVOA. They also ranked 30th on the season giving up 150.2 rushing yards a game.
In a game where the Niners are heavily favored and in poor weather, I expect short conservative passes to ease Brock Purdy into the NFL playoffs. With a game plan that is likely going to favor running the ball and passes underneath, this game screams heavy CMC usage.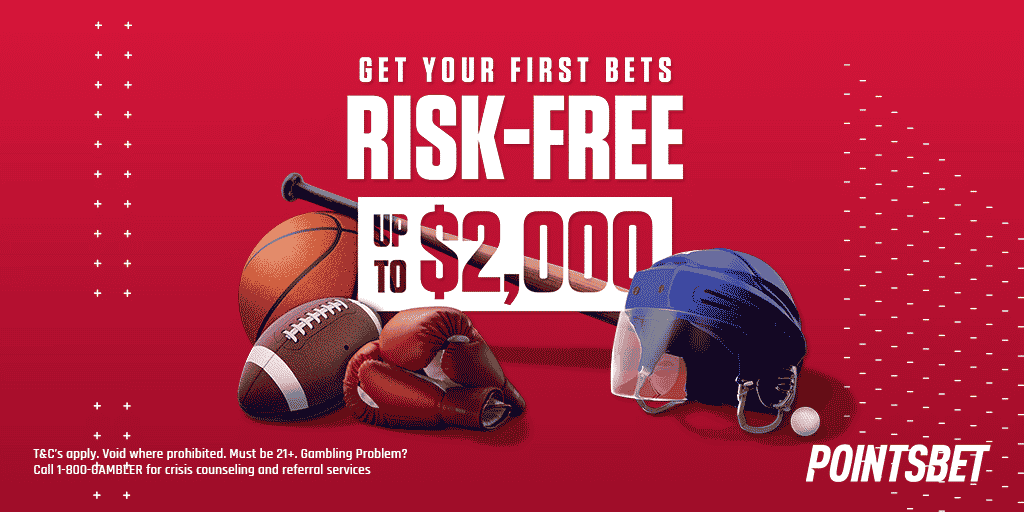 Tom Brady OVER 273.5 Passing Yards
Brady is 7-0 all-time against the Cowboys, and Dallas just looked miserable in Week 18 against the Commanders. Dallas ranked 3rd in pass defense DVOA in 2022 and allowed the 8th fewest passing yards per game.
However, Dallas has struggled in recent weeks and given up over 244 passing yards per game over the last three weeks to the likes of Sam Howell, Josh Dobbs, and Gardner Minshew.
Tom Brady has looked more like himself lately. Many felt Brady and the Bucs had a down year, as they still ranked 11th in passing offense DVOA on the season.
Brady has gone over this total in four out of the last five games he fully played and exceeded 275 yards in seven of nine home games this season. This is a smash spot at home for Tampa.
Tom Brady finds Kyle Rudolph in the corner for a touchdown! #GoBucs pic.twitter.com/ip97QnvU0O

— TB EGO (@TomBradyEgo) January 8, 2023
Joe Burrow UNDER 1.5 passing TDs
The Bengals are currently 9.5-point favorites against a Ravens team with a bunch of uncertainty at QB heading into this wild-card matchup. This choice may seem counter-intuitive.
However, given the Bengals are coming into this game as heavy favorites, the numbers tell us a different story than you might expect.
Burrow has played the Ravens twice this season and thrown exactly one touchdown pass in each game. In addition, in ten of the last eleven games, the Ravens have allowed one or fewer touchdown passes per game.
---
The Prop Flow Chart SGP Approach
If you decide to follow the bottom portion of the flowchart, then this next portion of the article is for you. Instead of focusing on individual prop bets for a single player from each game during wild-card weekend, I instead decided to give you the option to play a same-game parlay (SGP).
The SGP focus on the matchup between the Bills and Dolphins, where the Bills are currently favored by 13.5 points. The Dolphins will likely be starting their third-string quarterback, so this matchup reeks of a Buffalo blowout.
Buffalo Bills (-13.5) & Josh Allen OVER 254.4 Pass Yards
There is no universe where I see the Dolphins finding a way to be competitive in this game. Miami will be starting Skylar Thompson. Thompson was unable to muster a single offensive touchdown drive against the Jets' defense in Week 18.
The Jets have a great defense, but nine points is not going to cut it. The Bills are no slouch on defense and ranked 8th in overall defense DVOA in 2022. Allen has also had no issue passing against the Dolphins this season, throwing for 400 and 304 passing yards in their two meetings.
Miami currently ranks 25th in pass defense DVOA while being relatively stout against the run (4th in DVOA). The game plan will favor an aerial assault for Buffalo. They should have no trouble moving the ball through the air. Expect a huge performance from Allen and a blowout victory.
https://twitter.com/BussinWTB/status/1612183139098546182?s=20&t=mabnMK3p0sSp6GggOTyUJQ
Stefon Diggs Anytime TD Scorer OR Josh Allen Anytime TD Scorer
In a game that should feature quite a few touchdowns from the Buffalo Bills, it is hard not to picture Diggs finding the end zone at least once. Diggs is Buffalo's number one red zone target.
The Bills are going to keep the gas pedal to the floor in this matchup and attempt to make a statement. Remember the first-round matchup against the Patriots last season? Josh Allen threw for five touchdowns in that game, and this game wreaks off a repeat performance.
Josh Allen has a nose for the endzone and scored seven rushing touchdowns this season. He has not had a rushing touchdown against the Dolphins this season.
However, he also has not gone more than two weeks without a rushing touchdown this season. Allen did not find the end zone on the ground the last two weeks of the season, so he feels due.
Jaylen Waddle UNDER 59.5 Rec Yds OR Miami UNDER 17.5 Points
This one is pretty simple. The Dolphins are starting their third-string QB on the road in cold and windy Buffalo. It will also be an intense playoff environment against a Buffalo defense that ranked 8th in total defense DVOA on the season. In addition, Buffalo has held three of their last five opponents to 13 points or fewer.
Miami just struggled against the Jets' Defense (3rd in total defense DVOA) and did not just a single touchdown on offense while playing at home. I cannot see the offense performing much better on the road in Buffalo.
To add insult to injury, Waddle and Hill are both nursing ankle injuries heading into this matchup. Waddle has failed to reach 53 yards receiving in 4 of his last six games. While Miami may be included to throw, Thomson may favor targeting Hill, whom he has shown some comfort throwing to.
The "Degen Multiplier:" Dawson Knox 2+ Touchdowns
The "Degen Multiplier" can be added to the end of whichever parlay you choose to roll with. Tacking on this 5th leg is not for the faint of heart. This leg will dramatically reduce the odds of winning.
I do not think Knox scoring two or more times is that far out of the realm of possibility. Knox has four consecutive games with a touchdown and is the second-most targeted player in the red zone behind Stefon Diggs.
Miami ranks 25th in pass defense DVOA and is even worse against tight ends, coming in at 30th in DVOA. The data supports a big day for Knox. He could be a top 2 target in the red zone. In a game where the Bills are favored by almost two touchdowns. Are you brave enough to add this fifth leg?