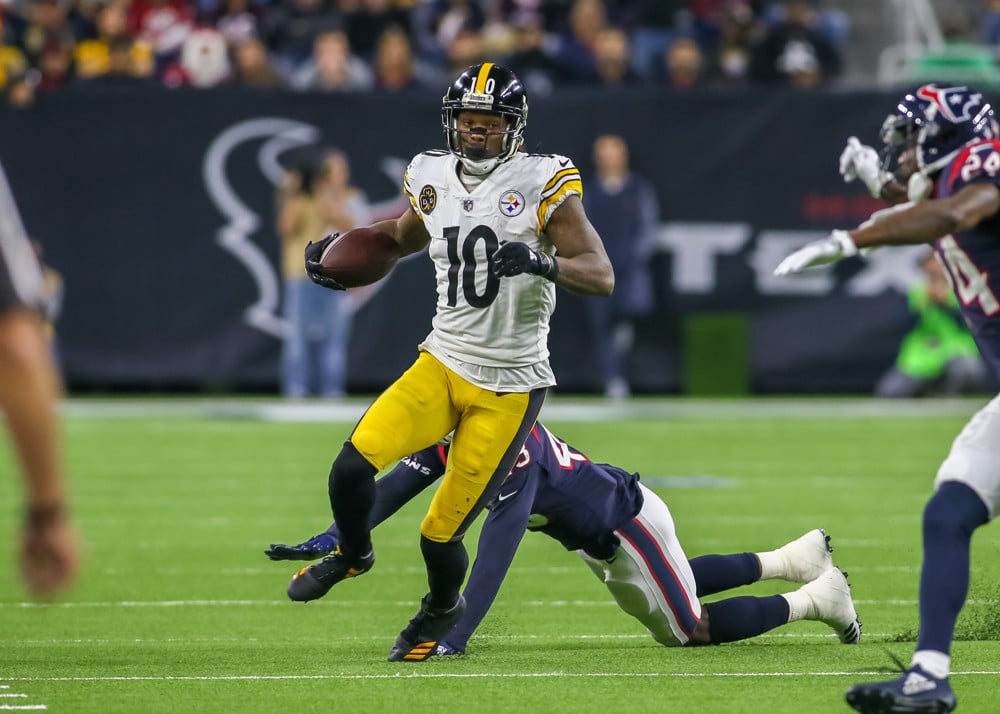 The XFL rosters are set! After quarterback assignments, a full draft, an open phase draft, a supplemental draft, and finally training camp additions. Hundreds of players will now head to camp to battle it out to show they're the best at their position and become starters when the season starts mid-February. With everything to gain and everything to lose, we're about to see some intense XFL training camp battles.
The unique thing with spring football, unlike the NFL, it doesn't matter where you were drafted. Nobody is getting paid more than another player, leading the coaching staff to feel obligated to play them first. Not to mention, the supplemental draft included players that were previously in the USFL but had not received an opportunity in the NFL, therefore they were not able to be drafted until after their contract expired at the end of December.
Strap in for the wild ride that is spring football and the XFL. Let's take a look at the top XFL training camp battles, which players to watch, and who I think will win.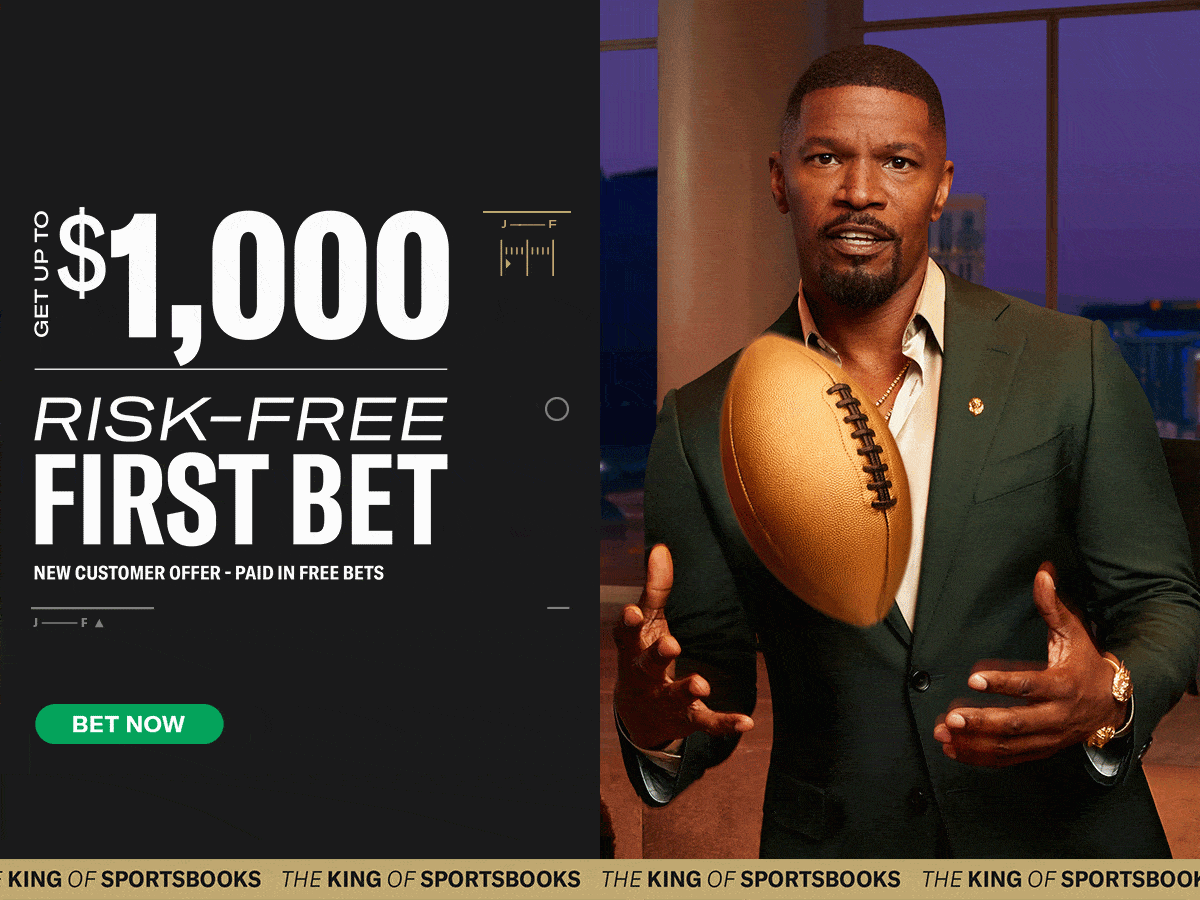 Exclusive SGPN Content
Top XFL Training Camp Battles: Who To Watch And Who Will Win
Quarterbacks
Arguably one of the most important positions on the football field is the quarterback. The quarterbacks will be tasked with not only quickly learning the offense and their receivers' routes but building a rapport with their receivers. There are four quarterbacks that I think already have the job wrapped up due to their experience and ability to run a pro-style offense.
The first quarterback that should have his job wrapped up is Bryan Scott. Scott is a Spring Football legend and a winner everywhere he goes. That starts with Occidental College, to the TSL, and the USFL. Even though he was injured early in the USFL season, it was clear to everybody watching he was the best quarterback on the field no matter who was playing.
The other three that should have their jobs secured are Kyle Sloter, Jordan Ta'amu, and Ben DiNucci. Sloter got his spring football experience last year while playing for the Breakers. He led the Breakers to the playoffs and his experience from last year should be able to carry over.
Jordan Ta'amu also gained experience in the USFL. However, he's a previous XFL fan-favorite from his days with the Battlehawks and should pick up where he left off. DiNucci has an NFL start under his belt and should be one of the more game-ready quarterbacks as well.
Orlando Guardians' Quarterbacks
The first XFL training camp battle to look at is the quarterbacks for the Orlando Guardians. The Guardians have two quarterbacks on their XFL roster who are looking to prove themselves. Those two quarterbacks are Quienten Dormady and Deondre Francois.
Quienten Dormady was a five-year contributor in college. He had significant playing time for Tennessee in 2017 and then again in his final season at Central Michigan in 2019. Dormady threw for 2,312 yards, 14 touchdowns, and a 64.6% completion rate. He also got an opportunity with the Alouettes in the CFL last year. Dormady is a true pocket passer who has been involved with a lot of great coaches.
Deondre Francois is the quarterback Dormady will be battling with. After redshirting his freshman year, Francois took over the starting job for Florida State in 2016 after injury. In his first start, Francois passed for 419 yards and led FSU to a 22-point comeback. They won the Orange Bowl that year. In 2017 Francois was injured. He started in 2018 before being removed from the team in 2019 due to an off-the-field issue. Francois finished his career at Hampton college. He's had experience in the FCF and TSL.
Both of these guys are true pocket passers who can sling the ball. Dormady has a lot of raw untapped potential. Francois reminds me of a guy that had success in the USFL last year, DeAndre Johnson. They both played for Florida State, were removed due to off-field issues, and are getting another opportunity to prove themselves. Johnson found success, and I think Francois will too. XFL training camp winner: Deondre Francois.
Houston Roughnecks' Quarterbacks
The XFL training camp battle for the Roughnecks is a little trickier because they have three quarterbacks that could win the job. Kaleb Eleby was the first assigned quarterback and one of the younger quarterbacks. He played for Western Michigan, contributing in 2018, 2020, and 2021. Eleby declared for the 2022 NFL draft but didn't stick on a team. Eleby finished his college career with 6,084 yards, 45 passing touchdowns, and a 63.6% completion rate.
The other quarterback originally assigned to the Roughnecks' XFL roster was Brandon Silvers. Silvers played college ball at Troy. He also has experience in the AAF, 2020 XFL, and briefly in the NFL. Silvers was a four-year starter at Troy and finished his career with 10,677 yards, 71 touchdowns, and a 64.4% completion rate. Silvers started two games in the AAF, and four in the XFL.
After the draft, the Roughnecks added former Hawaii stud, Cole McDonald. McDonald had a big career at Hawaii and spent time in the NFL and the CFL. He was a full starter in 2018 and 2019 and played limited snaps in 2017 as well. McDonald finished with 8,032 yards, 70 touchdowns, and a 61.4 completion percentage rate.
This is one of the harder battles to call as all three could contribute and win games. Unfortunately for Eleby, I think it comes down to Silvers and McDonald. Eleby will continue to develop. XFL training camp winner: Brandon Silvers.
St. Louis Battlehawks' Quarterbacks
The Battlehawks' XFL roster has shaped up to be one of the better-looking squads. The quarterback position is no different for them as they have two players who will make for a heated XFL training camp battle.
First up is Ryan Willis who contributed for both Kansas and Virginia Tech. Willis spent his first two college years at Kansas before transferring to the Hokies. He finished with 6,152 yards, 45 touchdowns, and a 57.1% completion rate. Willis also got experience in the TSL and the NFL.
He'll compete in camp against Alabama's two-time National Champion quarterback A.J. McCarron. McCarron may have the most NFL experience among all XFL quarterbacks spending four years on the Bengals, followed by time with the Bills, Raiders, Texans, and Falcons. After 9,019 passing yards, 77 touchdowns, and a 66.8% completion rate in college, McCarron played in 17 NFL games. He only started four of those but also started a playoff game for the Bengals in 2015. Experience wins this one. XFL training camp winner: A.J. McCarron
San Antonio Brahmas' Quarterbacks
The last XFL training camp battle for quarterbacks is on the San Antonio Brahmas. The Brahmas may have the unfortunate situation of having too many quarterbacks competing against each other. They started with Juwon Pass and Anthony Russo. Pass played for Prairie View and had 2,626 yards his final year in 2021. I think he needs more development time.
Anthony Russo, the other assigned quarterback, started his career at Temple. He transferred to Michigan State in 2021 but didn't win the starting job and only threw nine passes. He finished his college career with 6,330 yards and 44 touchdowns, along with 32 interceptions.
The Brahmas also added Iowa-native, Reid Sinnett, who played for San Diego in college. Sinnett won the starting job in 2019 and threw for 3,538 yards, 32 touchdowns, and a 67.1% completion rate. He spent time in the NFL with Bucs, Dolphins, and Eagles.
The last competitor on the Brahmas is former Notre Dame standout, Jack Coan. After throwing for 6,428 passing yards, 48 touchdowns, and a 66.8% completion rate, many thought Coan was going to be drafted. Instead, he went undrafted and then spent time with the Colts in training camp. Coan gets his second chance to battle for the starting job. XFL training camp winner: Jack Coan.
Running Backs
The running back position is a little different than the quarterback position because we'll have multiple contributors for each team. Much like all football leagues, there will likely become some sort of co-running back situations. However, for argument's sake, we're going to talk about the XFL training camp battles and who will walk away with the starting running back position. Even if they will be splitting carries equally with someone else.
While I think multiple players will contribute for each team I'm going to go ahead and give the starting job to a couple of them. First, the Houston Roughnecks job should be won by Max Borghi. Borghi is a really hard runner and strong competitor. He ran hard for Washington State and should excel at the professional level. He's also a monster at breaking tackles.
Another player I think will wrap up the starting job is former Wyoming running back Brian Hill. After running for 4,287 yards and 35 touchdowns in three years, Hill spent time with the Falcons, Bengals, Titans, Browns, 49ers, and then the CFL's BC Lions. Hill is another beast who should be able to compile a lot of yards for the Battlehawks. Here are some of the other top XFL training camp battles at running back.
Arlington Renegades' Running Backs
Our first XFL training camp battle for running backs is on the Arlington Renegades. The Renegades have a stacked XFL roster at running back and this discussion isn't meant to exclude the three others on the team. The Renegades drafted their first running back in round two when they selected De'Montre Tuggle. The 5-8, 205-pounder ran for 1,851 yards and 24 touchdowns in three years for Ohio.
In the supplemental draft, the Renegades selected former Michigan back, De'Veon Smith. Spring Football fans will remember Smith, as he was removed from the Maulers due to pizza-gate. Prior to that, he was expected to be one of the top running backs in the USFL. Smith has spent time in the NFL, AAF, XFL, TSL, CFL, and USFL. At Michigan, he ran for 2,235 yards and 22 touchdowns.
This will be a great battle, and there's always the possibility somebody like Keith Ford jumps in too. However, I like Smith getting another chance to succeed and prove himself. After the USFL drama, he should be ready to make the most of another opportunity. XFL training camp winner: De'Veon Smith.
D.C. Defenders' Running Backs
Unlike quarterback, having four competitors at running back is a good thing. That's where the D.C. Defenders sit after the XFL rosters were filled and they found themselves with a lot of running backs. They started by drafting Abram Smith number one overall. Smith is a younger player who started his senior year at Baylor in 2021. He finished with 1,647 yards and 13 touchdowns that year before spending time at the New Orleans Saints' camp.
In the sixth round of the draft, the Defenders took Ryquell Armstead. Personally, I'm happy to see Armstead get another shot. After a strong career at Temple, where he rushed for 2,812 yards and 34 rushing touchdowns, Armstead had a shot at competing in the NFL on the Jaguars. However, after a long battle with Covid-19, Armstead wasn't able to regain his opportunity to prove himself. He now gets that chance.
The talent doesn't stop there as the Defenders added Pooka Williams in the very next round. Williams contributed to the Kansas Jayhawks from 2018-2020 in both the rushing game and catching passes out of the backfield. Williams has a lot of talent and will likely get a role as a pass-catching running back. He moved from running back to wide receiver in the NFL.
Last, in the open phase, the Defenders added Artavis Pierce. Pierce contributed all four years at Oregon State and finished with 2,127 yards and 15 touchdowns. He also had 578 receiving yards. Pierce is a strong runner who spent time with the Chicago Bears and Cleveland Browns. All of these guys should get a chance to contribute, but I think they drafted Smith number one overall for a reason. XFL training camp winner: Abram Smith.
San Antonio Brahmas' Running Backs
The Brahmas may have the best overall running back room between Jacques Patrick, Calvin "Burner" Turner, and Kalen Ballage. All three should contribute, but which one will be the day one starter and get the first shot to carry the ball on first down?
The third player added to XFL rosters in the initial draft was Jacques Patrick. After 1,790 yards and 17 touchdowns in limited play at Florida State, Patrick joined the original XFL for the Tampa Bay Vipers. He's also spent time with the Bengals, 49ers, Panthers, and Ravens. Patrick is 6-2, and 234 pounds and will run plenty of people over.
Next on the list is Calvin "Burner" Turner. He began his career at Jacksonville college before transferring to Hawaii in 2021. Turner lives up to his name as a burner. He's a running back and wide receiver but has also taken collegiate snaps as a defensive back and at quarterback. His speed will show up on the field.
Finally, taken in the sixth round, Kalen Ballage out of Arizona State. Ballage is a gadget-type running back with speed and versatility. He has NFL experience, playing for the Dolphins. Talent has never been Ballage's issue. However, staying healthy has. Now, with another chance to prove himself, he should get to contribute, along with all three of these. But there can only be one true starter, and that goes to the guy who will run people over. XFL Training Camp Winner: Jacques Patrick.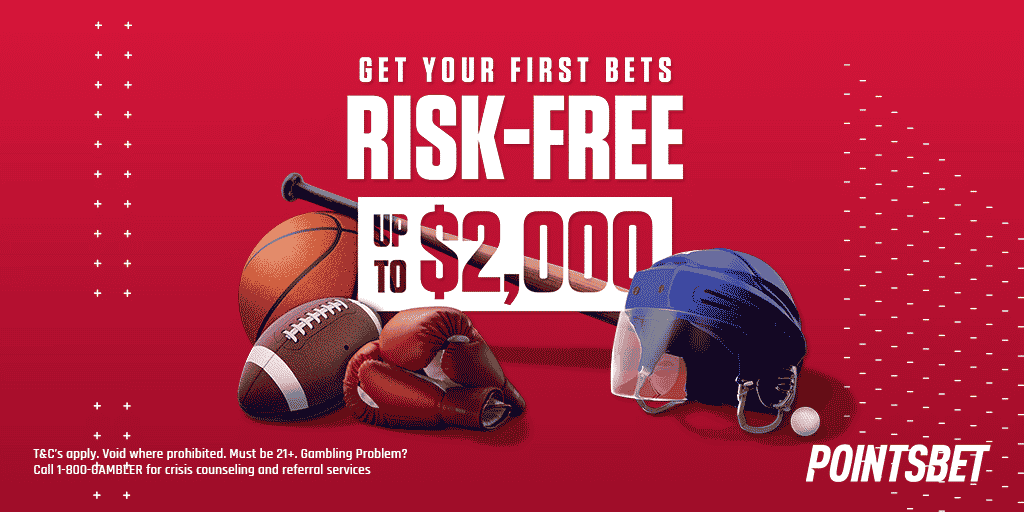 Wide Receivers
Much like the XFL training camp battles at the running back position, XFL rosters are loaded at wide receiver, and multiple players will contribute for each team. Anywhere from two to four wide receivers could be on the field contributing each play. However, each roster will see one or two players rise to that top wide receiver spot. And there are a few that already feel settled.
The first is for the Vegas Vipers. Bryan Scott will have no shortage of talent to throw to, but there are two that really stand out. Former Steelers' receiver Martavis Bryant gets another opportunity to show the talented receiver he is. I think he'll live up to the hype and become the best receiver in the league. Scott will also get help from receiver Jeff Badet, who is a talented player that has experience within spring football.
The Sea Dragons also feels settled. First, they grab Josh "Flash" Gordon in the supplemental draft. Gordon's talent has never been doubted. Some NFL violations got in the way of him dominating the league. With that behind him he'll be able to prove why he's still an elite talent. If he draws additional coverage, Kevin Shaa should also shine. Overlooked because he played ball at Liberty, Shaa helped Malik Willis become a first-round pick.
Last, Eli Rogers should be able to win the starting job with the Orlando Guardians. Rogers was drafted to the USFL last year but didn't report to camp. With a second chance, I expect him to not only show up, but show why he should still be in the NFL.
St. Louis Battlehawks' Wide Receivers
The Battlehawks have multiple players that will contribute and compete. The XFL training camp battle for the number one spot should be a good one. It will start with the second pick added to XFL rosters in the initial draft, Marcell Ateman. His senior year at Oklahoma State, Ateman had 1,156 passing yards and eight touchdowns. His whole college career he averaged over 12 yards a catch. He also spent time with the Raiders and Cardinals after college.
Another receiver competing, drafted in the fifth round, is Darrius Shepherd. After amassing 2,841 yards and 20 touchdowns for North Dakota State, Shepherd spent time with the Packers, Chiefs, Cardinals, Vikings, and Steelers. Last year Shepherd played for the New Jersey Generals. Shepherd is a three-time FCS champion, MVP of a championship game, and conference-first team. He's a competitor with a lot of talent.
Another receiver to consider, taken in the supplemental draft, is Hakeem Butler. Butler's senior year in 2018 had 1,318 yards and nine touchdowns. He then spent time with the Cardinals, Panthers, and Eagles in the NFL. He also spent time with the BC Lions and Edmonton Elks in the CFL. I think all three guys will get a chance to compete, but there can only be one wide receiver one. XFL training camp winner: Marcell Ateman. 
San Antonio Brahmas
The San Antonio Brahmas also added a lot of talent to their roster and have set up a nice XFL training camp battle among wide receivers. It starts with their first drafted wide receiver, Kendrick Rodgers. Rodgers played for Texas A&M and most recently spent some time in the CFL. He's a 6-5 redzone target who should be able to use his size to beat defenders.
Taken one round after him was Jalen Tolliver out of Arkansas-Monticello. Despite playing at such a small college school, Tolliver has made his way around the NFL with the Cardinals, Titans, and Chiefs. He was also in the XFL before it shut down in 2020 and spent time in the CFL with the Elks. Tolliver finished his collegiate career with 3,168 yards and 39 touchdowns and gets a shot to show he belongs at the professional level.
Finally, added in the supplemental draft, they'll compete with Devin Ross out of Colorado. After amassing 1,643 receiving yards and nine receiving touchdowns in college, Ross has bounced around multiple leagues. Most recently, he finished as the 21st wide receiver in the USFL. This competition will be close, but I'm going to give the nod to a guy I think has the most to prove. XFL training camp winner: Jalen Tolliver
Other Wide Receiver Battles
These battles are too close to call, but we have some other very close XFL training camp battles at receiver. This just goes to show how talented the XFL rosters are and will make for some great football.
The Arlington Renegades have multiple players who could start contributing. I expect the top spot to be battled for by Brandon Arconado out of Washington State, Jordan Smallwood from Oklahoma, and Chad Williams out of Grambling State. All bring experience and don't rule out Chad Williams just because he was the last added receiver.
The Defenders should also have a close battle to see who will catch the most passes from Jordan Ta'amu. They have  Jequez Ezzard out of Sam Houston State, K.D. Cannon out of Baylor, Jazz Ferguson of Northwestern State, and Manasseh Bailey out of Morgan State. Don't let those small schools fool you, all of these guys are strong competitors. I also wouldn't be surprised to see Lucky Jackson out of Western Kentucky get involved.
Tight Ends
The tight end position is harder to call because a lot of the players have similar skill sets. Some are great blockers, others great pass-catchers, and some have both. There is one tight end that I feel won't have to compete for their job, and that's Sal Canella. Canella broke the USFL single-game receiving record and was the top tight end in the USFL. Expect him to pick up where he left on. Not to mention, he reunites with his USFL quarterback, Kyle Sloter.
Defensive Players
Defensive players are different because there are more rotations than on offense. However, there are several players you should get used to hearing. They include Aaron Adeoye, Davin Bellamy, Nick Coe, Lacale Landon, Freedom Akinmoladu, and Kamilo Tongamoa on the defensive line. All of these players have had past experience at some professional level and are fierce competitors.
USFL standout Reggie Northrup, former NFL draft pick Vic Beasley, and Iowa State legend Mike Rose should all be leading linebackers for their teams.
Finally, in the defensive backfield, look for DeVante Buasby, William Likely, Jameson Houston and Quenton Meeks to all make a big difference in coverage, as well as force turnovers through the air.
Stay tuned for all our XFL coverage and updates to who wins the XFL training camp battles.
Related Content