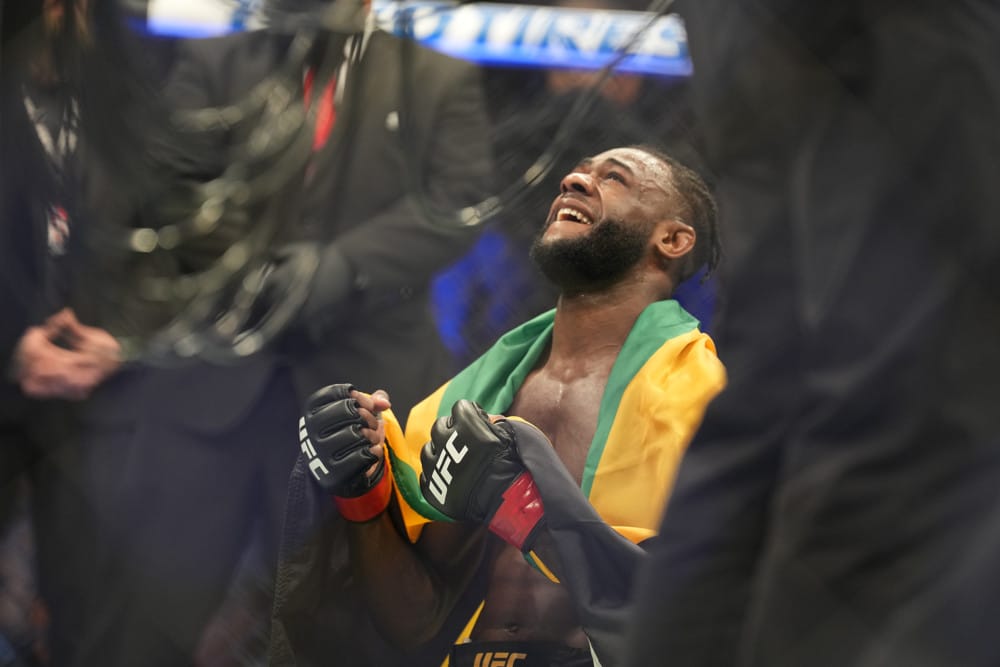 With the first UFC event right around the corner, it's time to look on to the new year. 2023 UFC championship futures are released in most places, which are some of the more unique futures in sports. Unlike many championship futures, UFC titles can change hands multiple times. You also have the issue of wondering how many title fights there will be in a division. Luckily for you, we sorted through the divisions to give you some of our favorite picks and longshots to snag a lottery ticket on.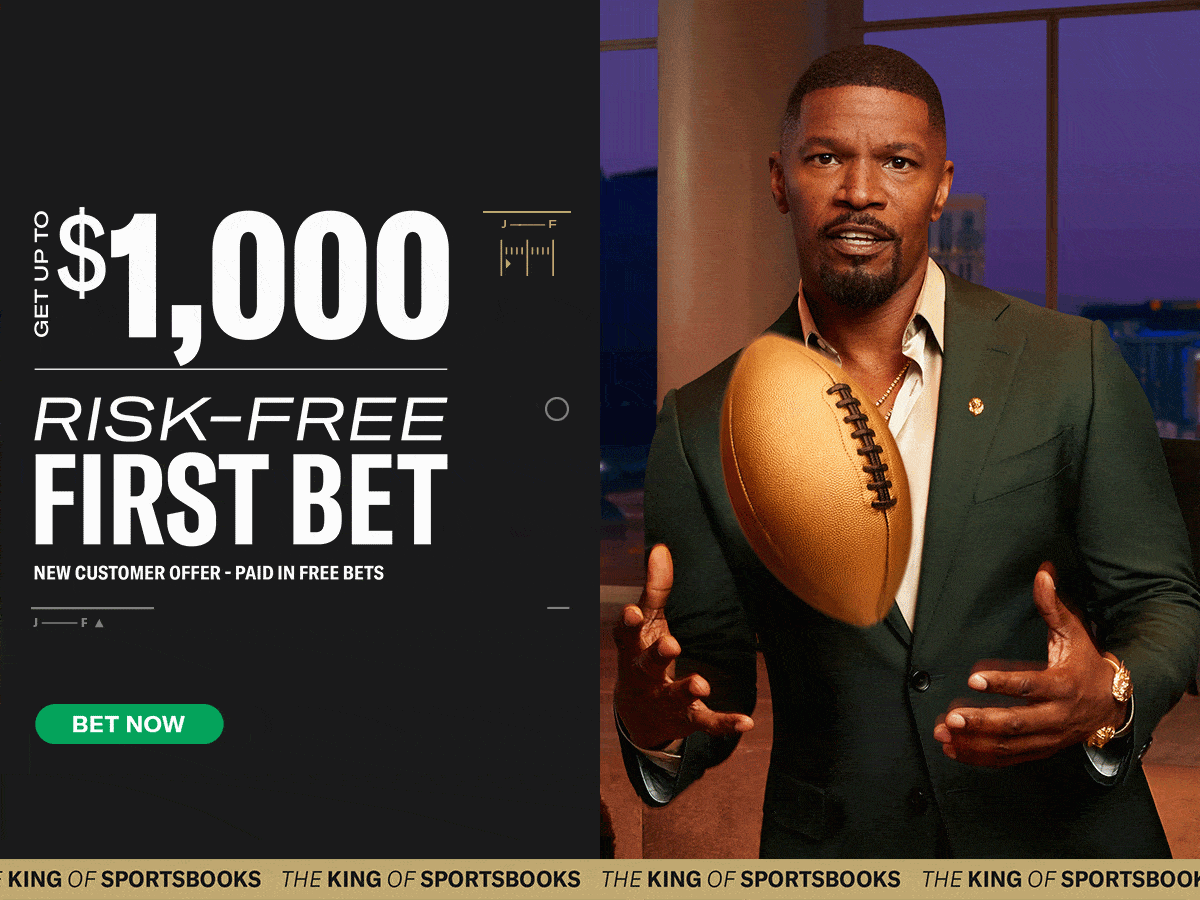 2023 UFC Championship Futures – Best Bets and Longshots
UFC Championship Futures – Best Bets
Women's Strawweight – Zhang Weili (-250)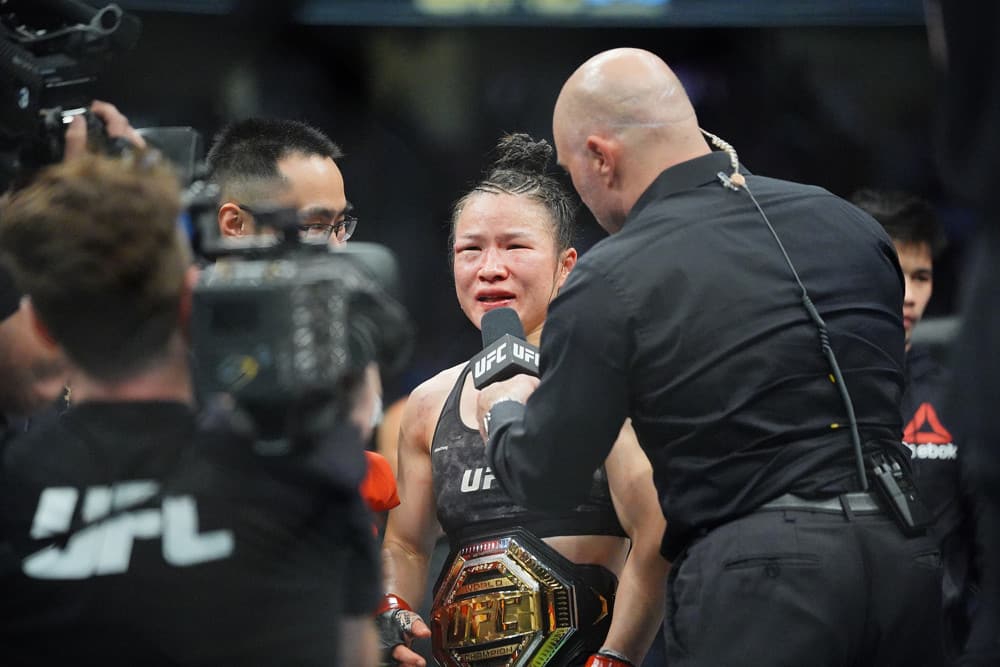 While Zhang Weili may not be the most fun future bet at such a large negative number, she does seem like the surest thing across the board. The only woman in the division to give her any kind of trouble, Rose Namajunas, seems to be relegated down a few spots with a need to work back to another title chance. Additionally, Namajunas fights infrequently, which means she may not make it back to that top spot by the end of 2023. I'm not particularly worried about Amanda Lemos as a challenger. Plus, there is an outside chance that Weili goes and fights for the flyweight title, leaving her with the need to only make one defense of this belt to keep it.
Welterweight – Kamaru Usman (+150)
Although he lost the belt back in August, by all accounts (save an odd rumor or two), Kamaru Usman is getting an immediate rematch. In the first fight against Leon Edwards, Usman was up on all of the judges' scorecards and just needed to survive an additional five minutes to keep the belt. He didn't, but that doesn't mean he isn't a better fighter than Edwards. I think you see a safer version of Usman in the rematch and he handles business. That also may lead to a trilogy fight – which would mean he would just have to continue proving that he's better than Leon to hit this future.
Bantamweight – Aljamain Sterling (+115)
Aljamain Sterling is one of the few reigning champions that you can get at a plus-money price in the UFC championship futures pool. I think the public perception of Sterling likely has a lot to do with it. After getting the title via disqualification, a lot of people labeled him a fake champion. However, he disproved that by easily handling Petr Yan in the rematch. While I'm not sure I'm ready for him to be crowned bantamweight champ for the next five years, the current crop of challengers just doesn't scare me. Who knows if Henry Cejudo will for sure be ready for that next shot. I'm not inspired by Sean O'Malley or Marlon Vera being able to keep their feet against Sterling. Aljo also already beat Cory Sandhagen.
Light Heavyweight – Glover Teixeira (+800)
I probably could have put Glover Teixeira into the longshots part of this article and nobody would have batted an eyelash. However, I genuinely think this is one of the best plays on the UFC championship futures board. Glover, first of all, is literally fighting for the belt next. Not only that, but he is doing so against a fighter whose lone loss came when he was badly outgrappled. With so little time left in his career, I believe Teixeira would save his title defense (and perhaps retirement fight) for Jiri Prochazka. In much the same way that I like Usman after leading on the cards for four rounds, I like Glover in that rematch.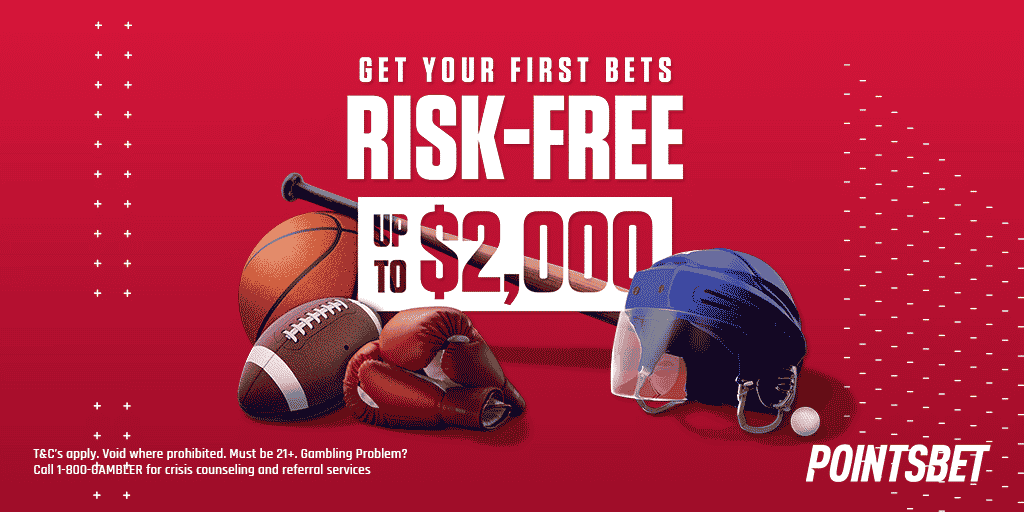 UFC Championship Futures – Longshots
Women's Strawweight – Erin Blanchfield (+800)
Valentina Shevchenko is still the champ at 125 lbs, which makes it look like a longshot for anybody to dethrone her. However, in her last fight, she showed a bit of a chink in the armor. The issue was her defensive grappling, which faltered to an extent against Taila Santos. Santos is now set for a de facto number-one contenders' bout with Erin Blanchfield. If the young prospect can show that she has the grappling to give Santos trouble, wouldn't she also have enough to push Shevchenko? She's not only a fun play at 8-to-1, but a fun one to root for in general.
Welterweight – Belal Muhammad (+900)
Sure, I'm double-dipping a bit at welterweight here, but hear me out. I like Kamaru Usman in the rematch with Leon Edwards, which almost certainly would lead to a trilogy fight. We'd only avoid that trilogy fight if Usman loses or if he wins in Amanda Nunes-esque fashion. In either of those instances, Muhammad would appear to be next. I think his mixture of pressure on the feet and tough wrestling would make him a difficult matchup for either Usman or Edwards.
Heavyweight – Jailton Almeida (+6600)
My favorite super longshot is Jailton Almeida. I already think Almeida has the skillset to bother the tops of the divisions at either light heavyweight or heavyweight. He seems to be set to stick with the big boys, whether that's a good idea or not. The title picture in that division now is uncertain, but that could actually play in his favor. If Francis Ngannou were to sign elsewhere or box and Jon Jones were to be, well Jon Jones, then there could be a real vacancy at the top. Almeida fights a top 15 guy (Shamil Abdurakhimov) to kick off the year. Staying active or getting a big replacement shot could put him close near the end of the year.
If you'd like even more information on UFC championship futures, be sure to check out the MMA Gambling Podcast. The guys are dropping episodes every week to make you the smartest guy at the bar. 
Related Content