As opposed to other DFS sites that base lineups around a salary cap, Underdog uses drafts for larger entry fields, and each person is divided into a six-person draft. When the draft concludes, your team is submitted into a 56,662-person field.
This is different than other DFS sites as you're at the mercy of other drafters. Who you have on your team will be based on who other fantasy managers draft, which is why I recommend submitting multiple entries to get that optimal lineup.
Lineup: 1 QB, 1 RB, 2 WR, 1 TE, 1 Flex
Projected Field: 33,996 Entrants
11 Game Slate
.5 PPR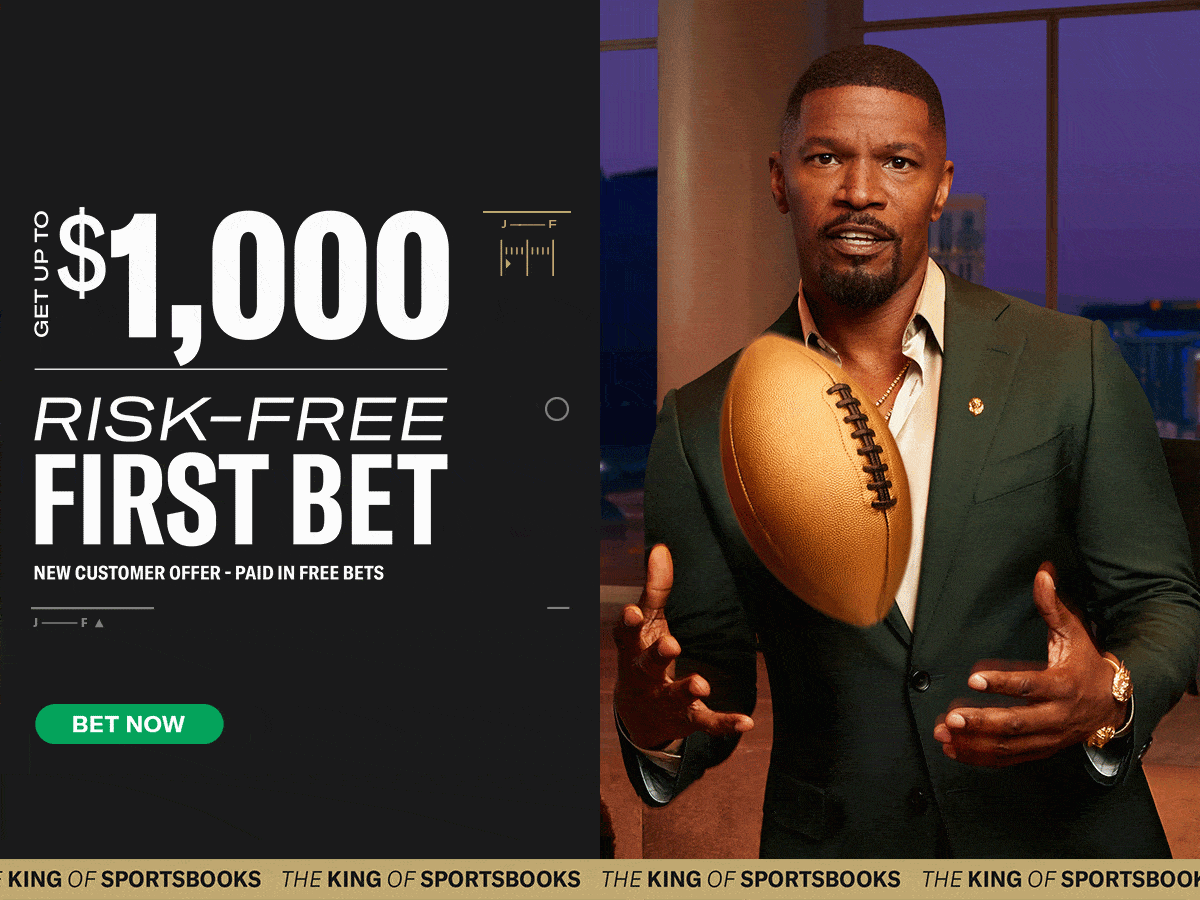 MORE SGPN FANTASY FOOTBALL CONTENT
Week 12 IDP Fantasy Football Preview 
SGPN Fantasy Football Rankings
Follow SGPN Fantasy Football on Youtube
---
Week 12 Underdog Battle Royale Preview
Week 12 Underdog Battle Royale Quarterback Plays
Quarterback is the most critical position in your lineup. Every single Battle Royale grand prize winner has had a top-three-scoring Quarterback from that week in their lineup. The lineups in the Underdog Battle Royale only contain six players, which is much smaller than most other DFS formats. Because of this, the Quarterback accounts for a higher percentage of the scoring. Already being the highest-scoring position already, it's almost impossible to win unless you hit on this position.
Only a limited number of Quarterbacks have this in their range of outcomes too. I'd like to start off this article by ranking the Quarterbacks who could finish as a top three option in the Week 12 Underdog Battle Royale. Only six Quarterbacks are drafted in total, and I would stick to these players in the vast majority of lineups.
Tier One
Patrick Mahomes – QB – Kansas City Chiefs
Patrick Mahomes is as elite as they come. He only has one game this year without multiple TDs, whether that's passing or rushing. The interesting thing will be trying to figure out who or if you need to stack with Mahomes this week.
I believe that Mahomes could be a fine play this week without having to stack unless the stars align and you get lucky enough to grab Kelce and Mahomes falls to you. Either way, the Chiefs' offense is clicking on all cylinders right now, and I don't see that ending this week against the Rams.
Tua Tagovailoa – QB – Miami Dolphins
Tua's play can be a rollercoaster ride, to say the least. He goes from throwing one touchdown one week to 6 touchdowns the next. He has three straight games with three touchdowns, which is a real possibility this week against the Texans. Now the Texans have been surprisingly good against opposing Qbs, but Miami is rolling, and the combo of Hill and Waddle have been nothing short of electric.
I do worry a little about the dolphins being up multiple scores and going to a run-heavy approach, but even if that happens, Tua could have multiple touchdowns before that run-heavy approach starts. Try to grab Tua and stack with one of Hill or Waddle.
Lamar Jackson – QB – Baltimore Ravens
This is one of my favorite Qbs to target this week. You can stack with Mark Andrews most times, and the rushing floor helps a ton in this 4-point for passing TD format. Jackson hasn't had a truly explosive game since week 3, which is concerning but not enough for me to fade him.
I actually think he is undervalued this week a bit in a game that I feel could go over the expected 43.5-point total. This could be a game where we see him run for 70-plus yards and at least one rushing TD.
Joe Burrow – QB – Cincinnati Bengals
ADP: 22.5 Stacking Options- Ja'Marr Chase, Tee Higgens, Tyler Boyd
Burrow has been the poster boy for consistency in fantasy points scored. He is throwing TDs with ease as of late, with 13 over the last four games. The matchup this week is inviting as they take on the Tennessee Titans, who do not have a stellar secondary. Ja'Marr Chase is back in the lineup this week to accompany Tee Higgens and Tyler Boyd. That will help Burrow, even though I assume he will be on a pitch count but could still contribute.
Higgens is probably my favorite stacking option, and Boyd is a way to get contrarian. The other possible positive for burrow is that Joe Mixon still hasn't practiced and is questionable this week. Samaje Perine has been good as a fill-in for Mixon, but his skill set is clearly not the same, so the Bengals may just throw the ball a bit more than normal.
Tier Two
Geno Smith – QB – Seattle Seahawks
ADP: 33.2 Stacking Options: DK Metcalf, Tyler Lockett
Tom Brady – QB – Tampa Bay Buccaneers
Tier Three
Kyler Murray – QB – Arizona Cardinals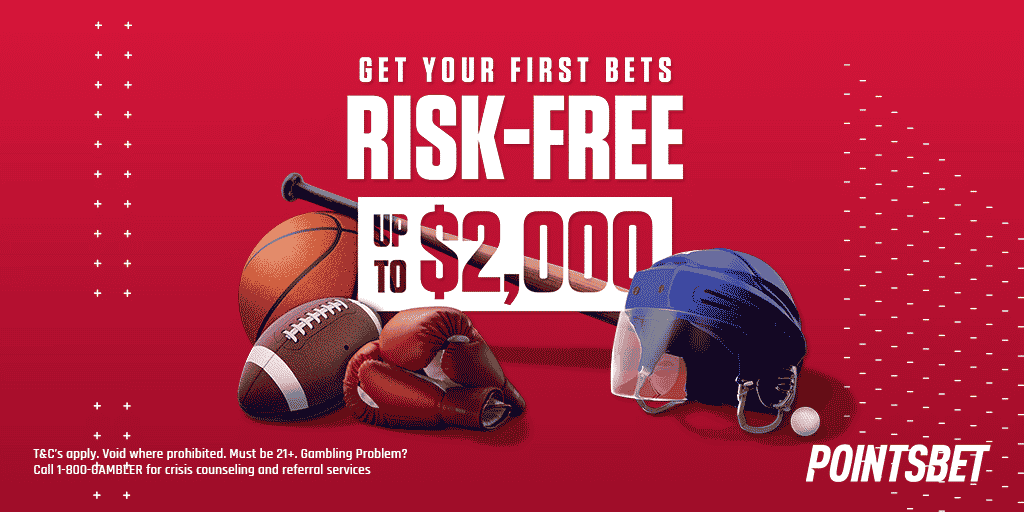 ---
Week 12 Underdog Battle Royale Tight End Plays
Tight End is the second most important position on Underdog for the same reasons Quarterback is important. Smaller lineups equate to them making up a higher percentage of the scoring, and in most drafts, only six are drafted. Every winner besides one has had a top-three scoring Tight End for that week in their lineup, and that other winner had one in the top five.
It's another position that you have to hit on, as there is depth at Wide Receiver and Running Back. Just like with Quarterbacks, I like to lay out the Tight Ends I believe have a top-three finish in their range of outcomes.
Tier One
Travis Kelce – TE – Kansas City Chiefs
ADP: 1.5 Pairings: Patrick Mahomes(If you're lucky)
Travis Kelce is the number 1 TE for a reason. His target share in the offense is elite; he is the favorite target for Mahomes, he makes big plays when they need them almost weekly, and he's only missed scoring a TD in 4 games this season. He has two games in which he scored 3 and 4 TDs. Kelce's upside is unmatched, and he deserves to be the number one or two pick this week.
Mark Andrews – TE – Baltimore Ravens
Mark Andrews played last week without getting re-injured and is a full go. With the Ravens having a hosh-posh of wide receivers and a run game that hasn't been what it has been in the past, Mark Andrews is the most important part of this offense outside of Lamar Jackson.
I expect him to be pretty involved this week. He hasn't had a boom week since week 6, and this could be the week he gets back to that elite status. Take the value on him going in the second round.
Tier Two
George Kittle – TE – San Francisco 49ers
George Kittle got back on track last week with four catches for 84 yards and 2 TDs. His involvement in the offense seems to have got an uptick, and Kyle Shannahan has to know that Kittle needs to be involved around the red zone.
I don't love the matchup this week against the New Orleans Saints due to them being pretty stingy against opposing TEs. With that said, Kittle is still a good play because the 49ers are hitting a stride right now.
Tier Three
ADP: 33.4 Pairings: Travis Kelce, Patrick Mahomes, JuJu Smith-Schuster
ADP: 34.4 Pairings: Deebo Samuel, George Kittle, Brandon Aiyuk
ADP: 35.5 Pairings: Russell Wilson
---
Week 12 Underdog Battle Royale Running Back Values
Austin Ekeler – RB – Los Angeles Chargers
ADP: 5.6 Pairings: DeAndre Hopkins
This man and the football are one. As Herbert's security blanket, Ekeler has a weekly high floor and high ceiling projection. His workload is as elite as they come. In a plus matchup against the Arizona Cardinals, Ekeler could be a cheat code this week. The expected point total for this game is 48.5, which is tied for the highest this week.
Kenneth Walker – RB – Seattle Seahawks
Kenneth Walker has joined a select few running backs in the elite workload club. Over the past three weeks, he has received more targets each week, and that should remain the case this week. The matchup is spicy against the Raiders, as they are allowing the fourth-highest fantasy points to running backs. Kenneth Walker has the ability to score multiple TDs on the ground or through the air.
Travis Etienne – RB – Jacksonville Jaguars
ADP: 18.3 Pairings: Lamar Jackson, Mark Andrews, Christian Kirk.
Since taking over the backfield as the lead running back for the Jags, Etienne has been very good to say the least. Trevor Lawrence has a ton of trust in Etienne going back to their days in college, so he knows he can lean on him when need be. It wouldn't surprise me if Etienne gets 5-8 targets this week as I believe the Jags will be trailing in this game. The best part of Etienne is he has a lockdown on the running back role and they use him often.
Jeff Wilson – RB –
 

Miami Dolphins
ADP: 20.2
 

Pairings: Tyreek Hill, Jaylen Waddle, Dameon Pierce

The Jeff Wilson SZN could be upon us. Raheem Mostert is doubtful to play, and the matchup versus the Texans is an inviting one. If Wilson handles 85% or more of the carries, then I think his current ADP is a big-time steal. He should get all of the goal line work and see plenty of opportunities between the 20s as well.

Mike McDaniels has shown love to Wilson already, and now that he is the primary back, I think we could see a 15-22 touch game for Wilson. It would be a disappointment if he doesn't end up with double-digit fantasy points in this game.
Dameon Pierce – RB – Houston Texans
ADP:35 Pairings: Tua Tagovailoa, Tyreek Hill, Jaylen Waddle
Dameon Pierce is going to be looking to get back on track after coming off his worst game as a professional. The Texans straight-up stink, but Pierce's workload has been pretty consistent all season long. He is so valuable to this offense, and if the Texans want any shot at competing with the Dolphins, they will need to get him involved early and often.
I expect the Texans to be behind in this game, and that could allow Pierce to garnish 6+ targets through the air. The hope here is that he can get a touchdown somewhere in the game and continue to have a great workload due to Lovie Smith wanting to feed him.
---
Week 12 Underdog Battle Royale Wide Receiver Values
Tee Higgens– WR –
 

Cincinnati Bengals
ADP: 15.1 Pairings: Joe Burrow, Derrick Henry
Yes, Ja'Marr Chase is back(probably), but Higgens has proven to be heavily involved in the game plan with or without Chase there. I don't believe that Chase will have a full workload because they won't want to risk a re-injury by piling on a ton of a workload.
The way to beat the Titans is through the air, and the Bengals aren't afraid to sling the ball around like its backyard football. With Joe Burrow continuing to play at a high level, Higgens should still see a good target share and is always a candidate to find paydirt.
DK Metcalf – WR – Seattle Seahawks
ADP: 22.2 Pairings: Geno Smith, Josh Jacobs, Davante Adams
The Las Vegas Raiders stink! They do rank 16th best in fantasy points allowed to the wide receivers, though. This isn't enough to scare me off of wanting to play Metcalf. He is averaging 8.3 targets over the last three games and scored in two of those three games. Currently, going in the 4th round of these drafts makes him a great value and easy to stack with Geno Smith.
Chris Godwin – WR –
 

Tampa Bay Buccaneers

Chris Godwin has been very good as of late, catching at least six balls per game over his last seven games. He finally caught his first touchdown of the season last game against the Seahawks and will look to continue to find the end zone this week.

He is seeing an elite target share as he is getting double-digit targets in almost every game. Tom Brady is on a vengeance tour since his divorce, and I think he wants to continue throwing the ball a ton! If Godwin can grab a touchdown this week, then he is a steal at his current ADP.
Joshua Palmer – WR – Los Angeles Chargers
ADP: 34.6 Pairings: Justin Herbert, DeAndre Hopkins
With Mike Williams out again and Keenan Allen progressing towards 100%, Joshua Palmer has yet again a solid role for the Chargers. Being a deep threat for Justin Herbert is what Palmer usually is, but last week he seemed to be a red-zone threat as well. With eight receptions for 106 yards on ten targets and 2 of those catches going for TDs, he has shown that he can be a very reliable target for Herbert.
It does look like Gerald Everett is back in the lineup this week, which could eat into the opportunities that Palmer could get, but this is one of those games where the scoring could come in bunches. The value as a last-round pick to stack with Herbert is juicy.
---
Week 12 Underdog Battle Royale Games to Target
The Underdog Battle Royale is a lot different than most other DFS tournaments. Concepts like "stacking" or "bring backs" are very popular on other sites but less necessary here. "Double stacking" (two receivers on the same team) is nearly impossible in this format as with these small lineups, it's hard for two receivers from the same team to break out enough.
However, most Battle Royale winners have had at least one stack on their roster between a Quarterback and one of his receivers. I've seen managers win with no stacks or correlations win, but in general, you should pursue one of your Quarterback's receiving options. These matchups below are games to target multiple players from as they have a high over/under and have some strong fantasy assets.
Las Vegas Raiders vs. Seattle Seahawks
Over/Under: 47
Quarterback Plays: Geno Smith
Running Back Plays: Josh Jacobs, Kenneth Walker
Wide Receiver Plays: Davante Adams, DK Metcalf, Tyler Lockett
Tight End Plays: None here that I would recommend.
Los Angeles Chargers vs. Arizona Cardinals
Over/Under: 48.5
Quarterback Plays: Justin Herbert, Kyler Murray
Running Back Plays: Austin Ekeler, James Conner
Wide Receiver Plays: Keenan Allen, DeAndre Hopkins, Joshua Palmer
Tight End Plays: Gerald Everett(Not a recommendation but could be a contrarian play)